… sharpen your knives, critics, because, dum, dum, duuuum… it's an electric car
The champagne corks have popped, the confetti has rained on all and sundry, and the winners have been announced, their silverware safely stashed behind glass in the head office atrium (well, in the virtual world at least), but how exactly did we get here? Turning 35 years old this year, despite the numerous tropes that have popped up in recent times, the South African Guild of Motoring Journalists' Car of the Year competition is the longest-running of its kind in South Africa. In 2019 after the withdrawal of Wesbank (who'd been involved since its inception in 1986), the competition secured a new title sponsor in AutoTrader – bringing with it a much-needed rethink to the contest – incorporating category winners and a digital portal in which the public can vote for their favorites.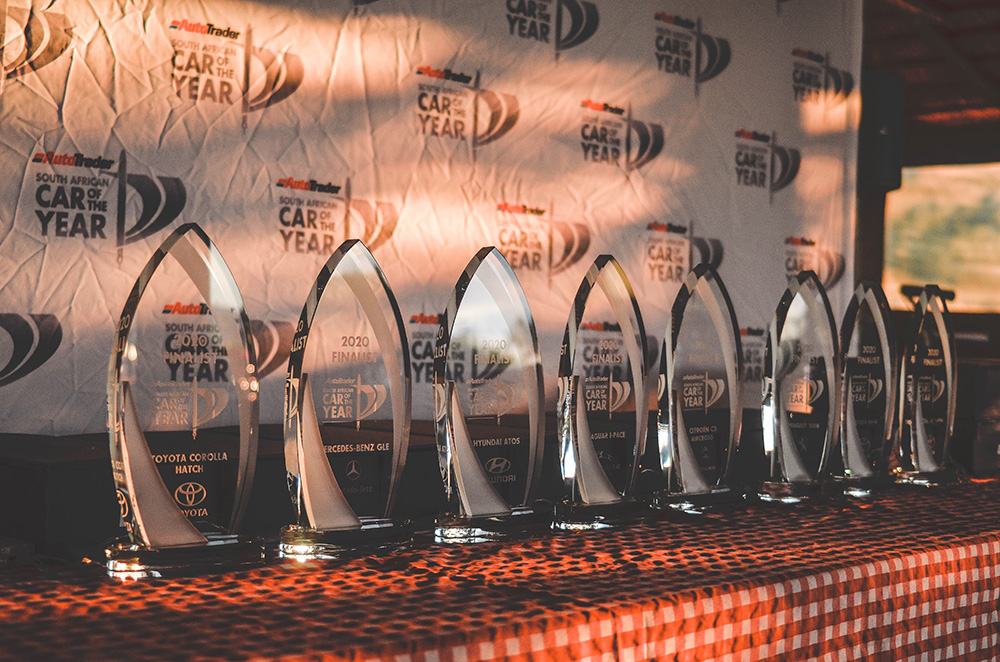 In 2020 the categories are made up of the following: Urban, Family, Leisure, Lifestyle Utility, Premium Car, Premium SUV and Sport/Performance. All fourteen finalists are eligible to be crowned 2020 South African Car of the Year irrespective of category wins. But this is no mere popularity contest, people, because unlike most Car of the Year competitions held around the world that are merely a paper vote, 25 SAGMJ-appointed journalists – of which yours truly has been a juror for the last nine years – put the finalists made available to the competition through their paces at a rigorous evaluation day at Zwartkops Raceway. On the track and skidpan there's nowhere to hide, if there is a flaw in any vehicle it will come to light during testing. Each of the fourteen vehicles is highly praiseworthy for having even reached the finals of the competition, but the jury is mandated to be critical in scoring the finalists. After juror scoring has taken place, automated scoring regarding price and units sold is implemented as a means to balance out the votes. Here is one juror's broad-strokes appraisal of the 2020 finalists.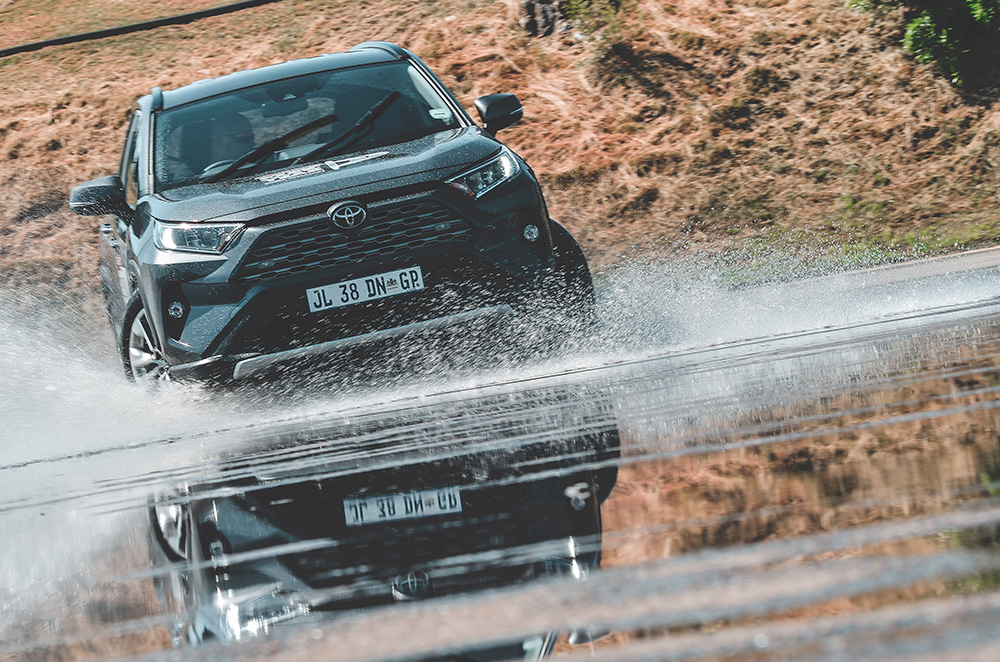 This good, honest, family SUV was in with a great shot this year. It's much bigger than ever before; myself and another juror marveled at how it's now about the same size as the Mercedes-Benz GLE, a far cry from its niche off-roader roots. However, unsurprising to this juror, the tall family vehicle did go to pieces on the test days at Zwartkops (often a family SUV downfall at COTY finals testing in my experience). The pitch, roll and oversteer in the dynamic tests was something quite spectacular. And not in good way.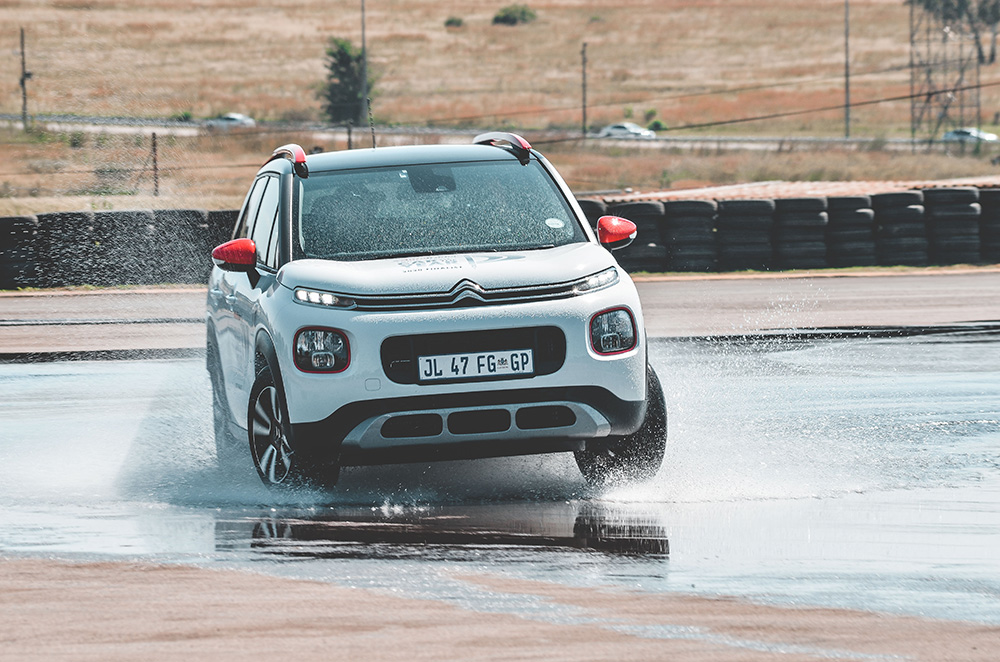 This French vehicle's inclusion is square-peg-round-hole stuff. Don't get me wrong, I'm happy to see the French firm back in the country, and for a crossover it represents good value for money, and it displayed impressive ride and handling, especially on the wet skidpan, but Car of the Year is about awarding automotive excellence in its respective category and we simply cannot recommend a C3 AirCross ahead of other contenders in this category like the Volkswagen T-Cross and Ford EcoSport.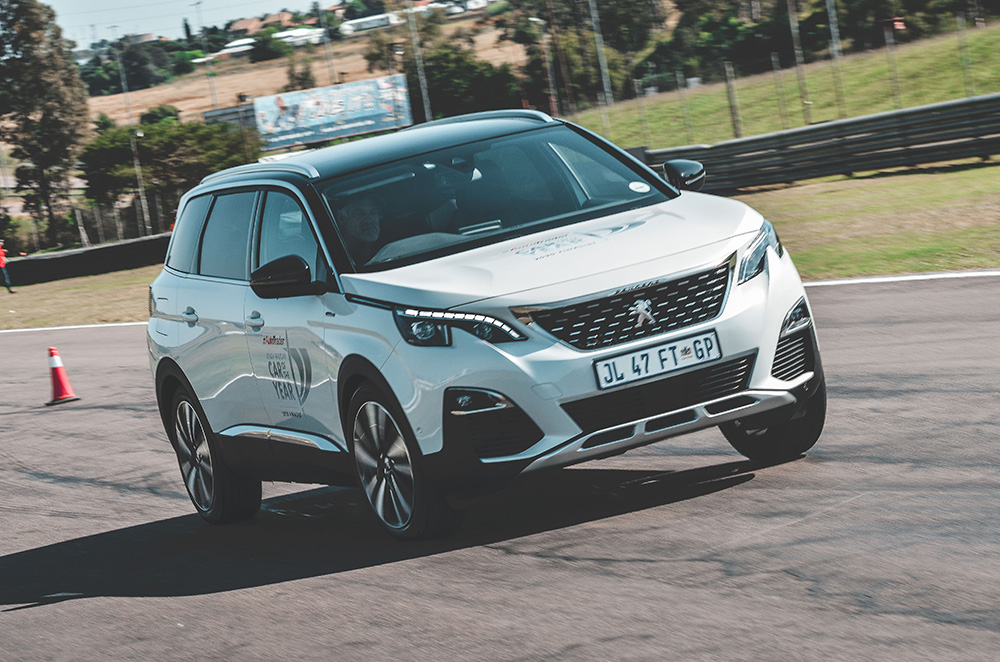 A worthy, if slightly left-field entrant, Peugeot's Opel Grandland-in-drag was always going to be a tough sell to the COTY jury. However, I for one was certainly impressed at how well it dealt with the handling track and skidpan modules at Zwartkops. From this juror's point of view; however, I battle with its signature small steering wheel and the overall ergonomics of the vehicle. You could also argue that if 14 finalists hadn't been announced, the Peugeot might not have earned a finalist birth… Coulda, shoulda, woulda, it was there and while it didn't win a category it came away with its head held high.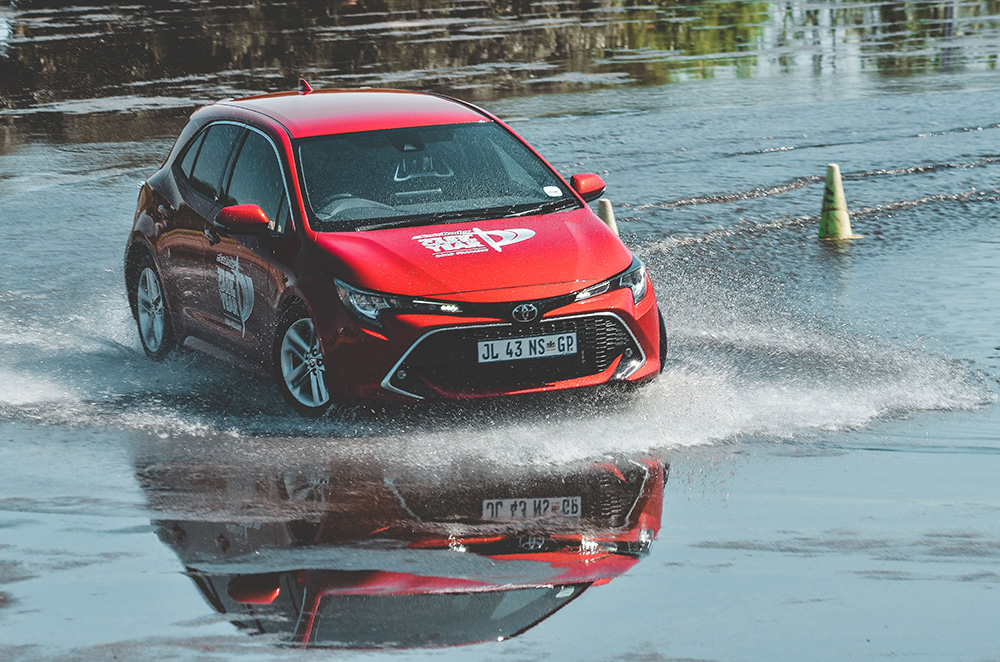 With loads of curb appeal, the most sophisticated drivetrain in the firm's history – a lovely, downsized 1.2-litre turbo – and neat handling, it surprised jurors on the test days. It was there and there abouts throughout the entire competition; deservedly claiming the Family category prize. However, the consensus seemed to be, while very competent; versus traditional rivals like the Volkswagen Golf, Opel Astra and Mazda3, it's not the standout choice. A fair assessment, I feel.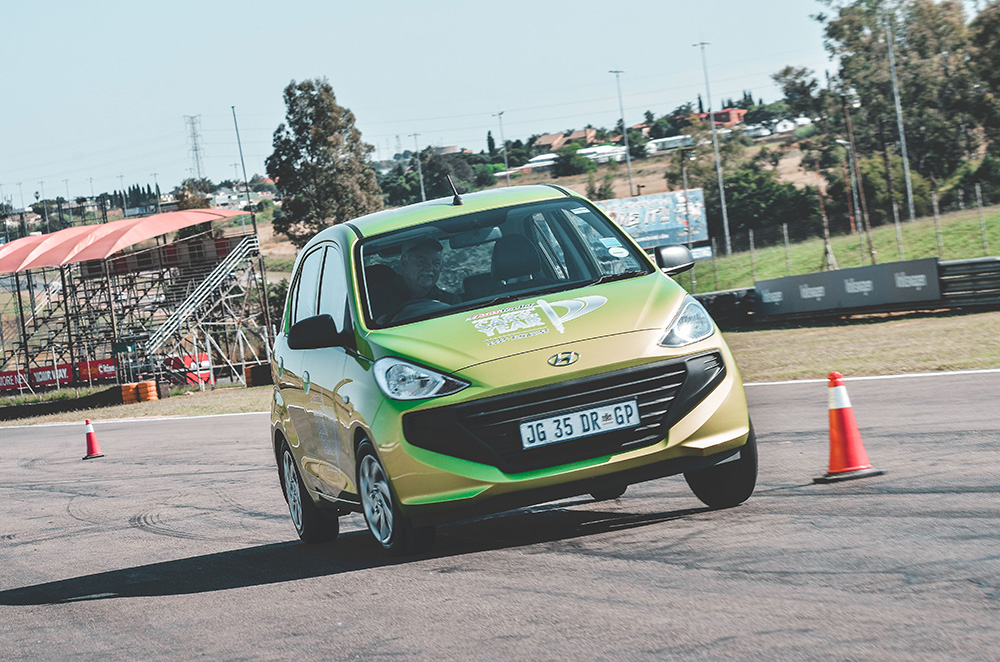 Always the groomsman, rarely the groom – except for 2012 when the Elantra did in fact manage to cross the tape first – the Korean firm might feel aggrieved it didn't come away with more than just a category victory. Except, in the case of the pint-sized Atos, it did as well as it could because, in the opinion of this juror, there are better, more covetable entry-level cars available in South Africa. Volkswagen Up, Kia Picanto and probably the best of them all, the Toyota Aygo. By that reckoning it cannot be the outright car of the year.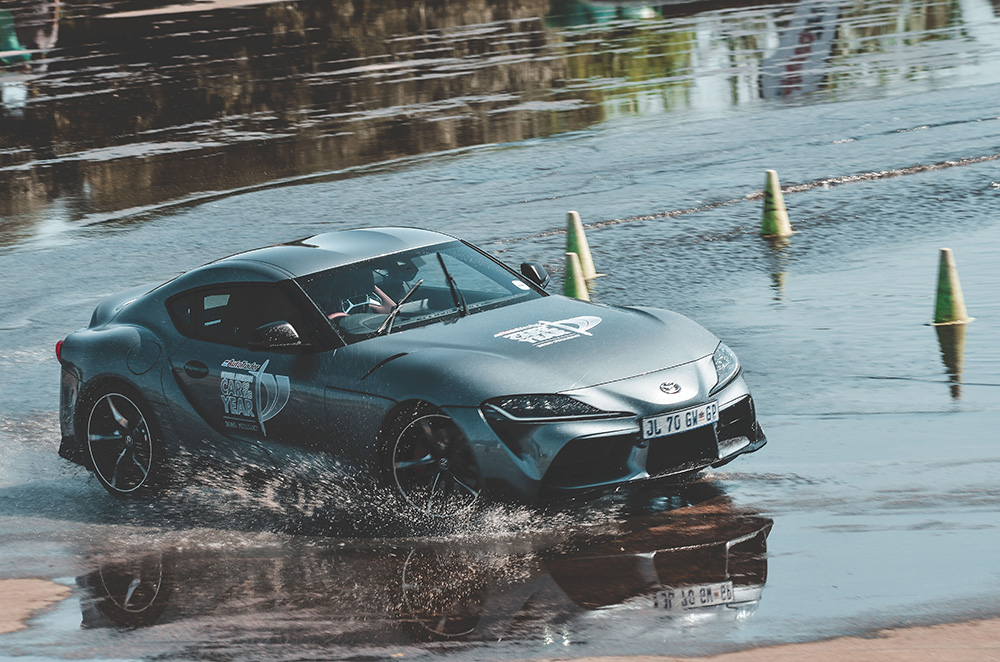 This fabulous rear-wheel-drive sports car was the red-blooded dark horse for me. The sort of car I couldn't recommend to just anyone but would gladly drive myself every single day. Yes, at over R1 million it's expensive, it's not to everyone's taste with all those wings, ducts and spoilers, and it's not very practical at all, but it absolutely cleaned up in the dynamic tests. Like so many sports car finalists before it, the heart screams yes, but the highly qualified jury, who collectively has 584 years of journalistic experience between them, let the head rule and didn't let the competition go the way of the Supra. But awarded it a well deserved category win in Sports/Performance nonetheless.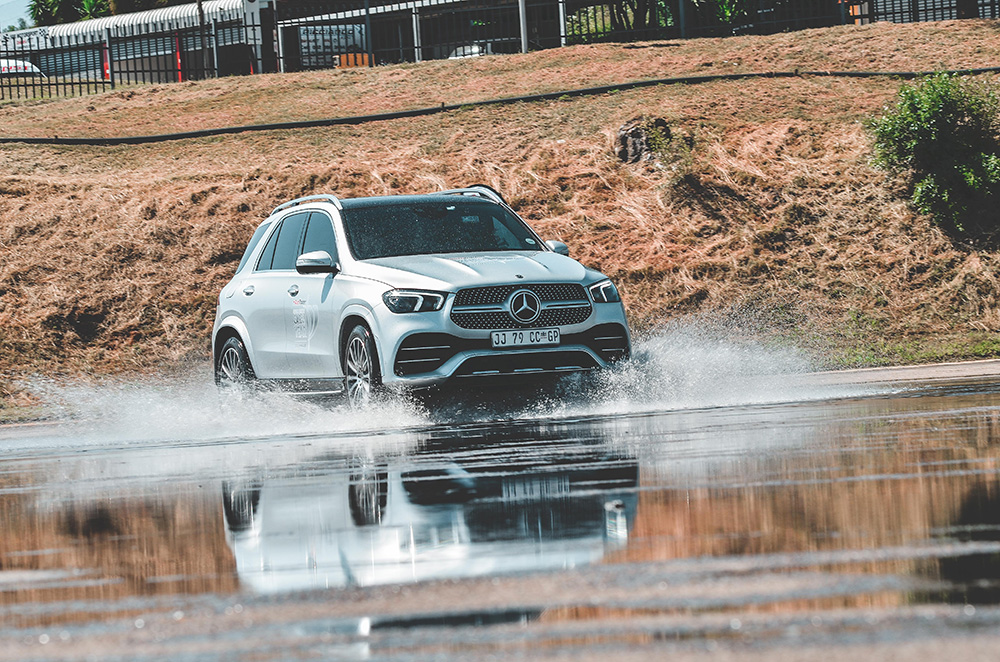 The smart German was a compelling performer on the test days, and impressed me in diesel 400d guise and with all its state-of-the-art electronics that did well to compensate for its massive weight on the track and skidpan. Despite being expensive, excessive, and by no means having the premium SUV segment all to itself, it had all the right ingredients for solid, consistent COTY scores. It received wide praise for its standard safety equipment, speediness, secure handling, comfortable and practical cabin. Considering the A-Class's victory last year, goodness only knows how it didn't get across the line first in 2020!?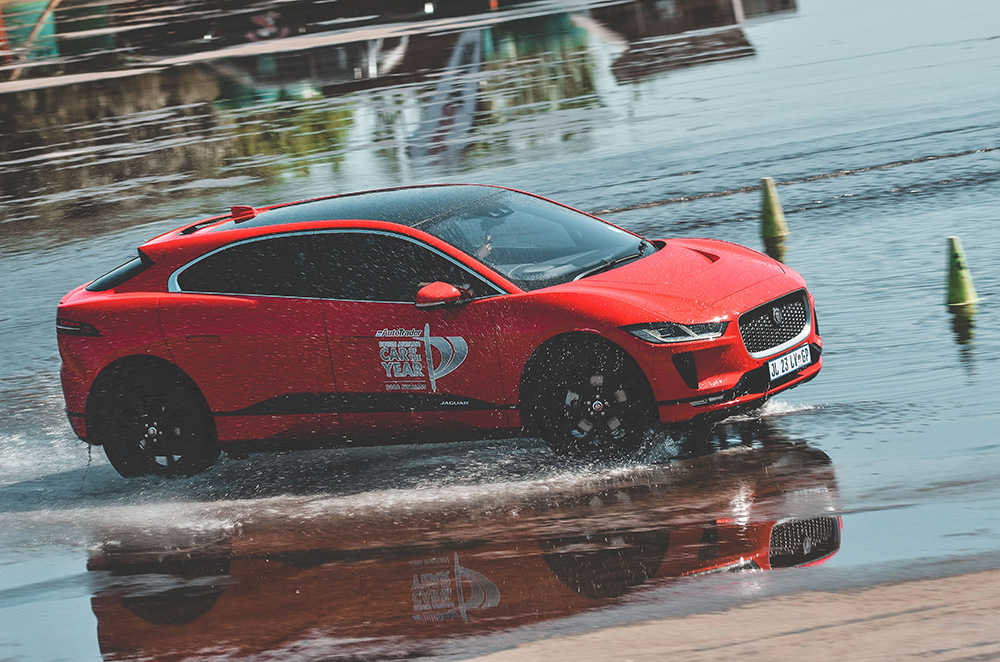 That's because there was no stopping the Jaguar I-Pace juggernaut in 2020. With so many manufacturers not making their cars available to the competition, it was good to have such a highly specialised vehicle like the all-electric Jaguar I-Pace in attendance. Electric car or not, I'm not ashamed to admit that for all my years as a South African Car of the Year juror, i've never experienced a vehicle that dominated the competition so wholeheartedly. It was like someone turning up at the Battle of Agincourt with a nuclear weapon, so vast was the gap between it and the other cars. The Jaguar I-Pace didn't put a foot wrong anywhere around the circuit, wet skidpan and road-test section. And, lest we forget, the competition awards excellence in each car's respective category and by that reckoning the I-Pace cannot be beat.
Beyond that, the jury members were full of praise for the I-Pace's interior and exterior design, innovative technology, safety features and all-round refinement and sophistication. It proved a surefire hit in the online and social media realm, too, garnering the most votes via the competition's online portal. The accolade is the first for Jaguar Land Rover in South Africa and latest in a long line of victories for the all-electric vehicle; including the 2019 World Car of the Year, European Car of Year, World Car Design of the Year and World Green Car awards. It's also the only car to date to win all three World Car titles in the same year.
Right-oh, sharpen your pencils and be sure to let us know what you think in the comments section below.
2020 South African Car of the Year Finalists
Jaguar I-Pace EV400 SE (Premium Car category winner; overall Car of the Year)
Mercedes-Benz GLE 400d (Premium SUV category winner; 2nd place overall)
Toyota GR Supra 3.0T (Sports/Performance category winner; 3rd place overall)
Ford Ranger Raptor (Lifestyle Utility category winner)
Hyundai Atos 1.1 Motion (Urban category winner)
Toyota Corolla Hatch 1.2 XR (Family category)
Volkswagen T-Cross 1.0 TSI (Leisure category)
BMW 3 Series
BMW X5
Mazda3
Citroen C3 Aircross
Peugeot 5008
Suzuki Swift Sport
Toyota RAV4
South African Car of the Year winners
2020 Jaguar I-Pace
2019 Mercedes-Benz A-Class
2018 Porsche Panamera
2017 Opel Astra
2016 Volvo XC90
2015 Porsche Macan S Diesel
2014 Porsche Cayman S
2013 Porsche Boxster
2012 Hyundai Elantra 1.8 GLS
2011 VW Polo 1.6 TDI & BMW 530d
2010 VW Golf 6 1.4 TSI Comfortline
2009 Honda Accord 2.4i Executive
2008 Mazda 2 Individual
2007 Honda Civic 1.8 VXi
2006 Audi A3 Sportback 2.0T FSI
2005 Volvo S40
2004 Renault Mégane 1.9 dCi
2003 VW Polo 1.4 TDI
2002 Audi A4 1.9 TDI
2001 BMW 320d
2000 Renault Clio 1.4 RT
1999 Alfa Romeo 156 T-Spark
1998 Ford Fiesta Fun
1997 BMW 528i
1996 Audi A4 1.8
1995 Opel Astra 160iS
1994 Opel Kadett 140
1993 BMW 316i
1992 Nissan Maxima 300 SE
1991 Opel Monza 160 GSi
1990 BMW 525i
1989 Toyota Corolla GLi Executive
1988 BMW 735i
1987 Mercedes-Benz 260
1986 Toyota Corolla Twin Cam
*Oh, before I forget, there were a few no shows. The Volkswagen T-Cross, Ford Ranger Raptor, Mazda 3, Suzuki Swift Sport and BMW 3 Series and X5, while nominated as finalists, were not made available by their respective manufacturers for finalist testing. While jurors still scored each car digitally based on past experience, it's unfortunate that these vehicles did not participate in the testing days.