Nissan unveiled the highly anticipated Z Proto as the new generation of the legendary Nissan Z sports car. The prototype car features a new design inside and out, as well as a V6 twin-turbocharged engine and a manual transmission. Could this be the car that Nissan needs to re-energise its fans?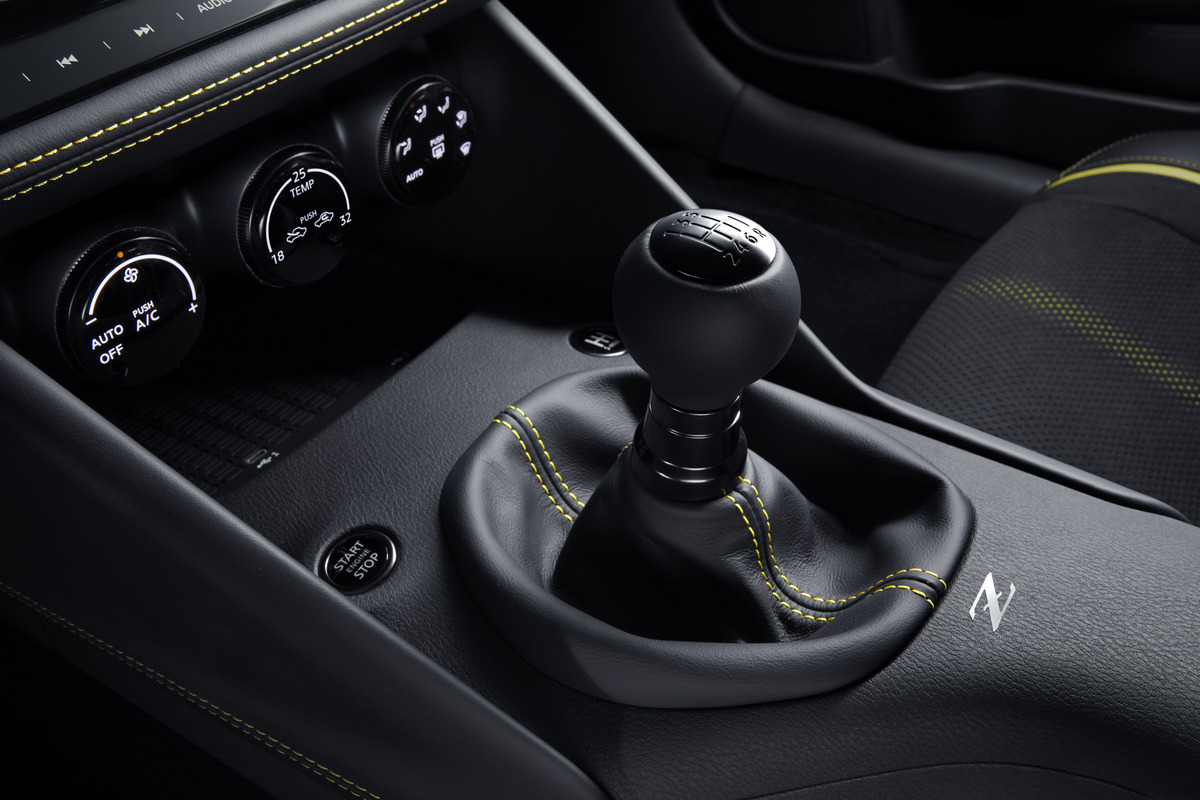 The Z Proto boasts a fresh exterior design albeit with a silhouette that nods to the design of the original Z models. It sports a bright yellow pearlescent paint – a tribute to a popular paint scheme on both the first generation Z (S30) and the 300ZX (Z32) – and a black roof.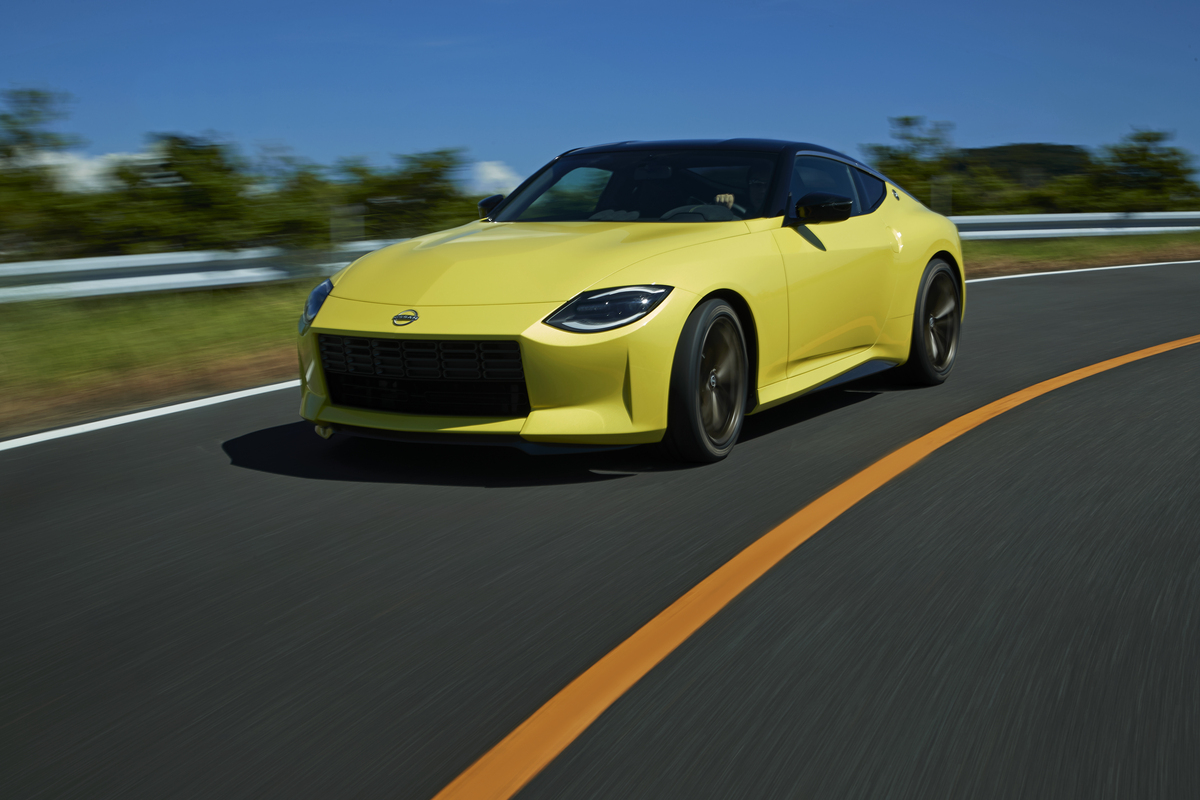 The shape of the hood and the teardrop-shaped LED headlights are both reminders of the original Z. "The LED headlights have two half-circles that hark back to the Japan market-only 240 ZG of the 70s," Alfonso Albaisa, head of design at Nissan explained. "The ZG has clear dome lenses over the headlight buckets, which under light give off two circular reflections over each headlight. We liked that unique characteristic and discovered that it naturally fit with the Z's identity."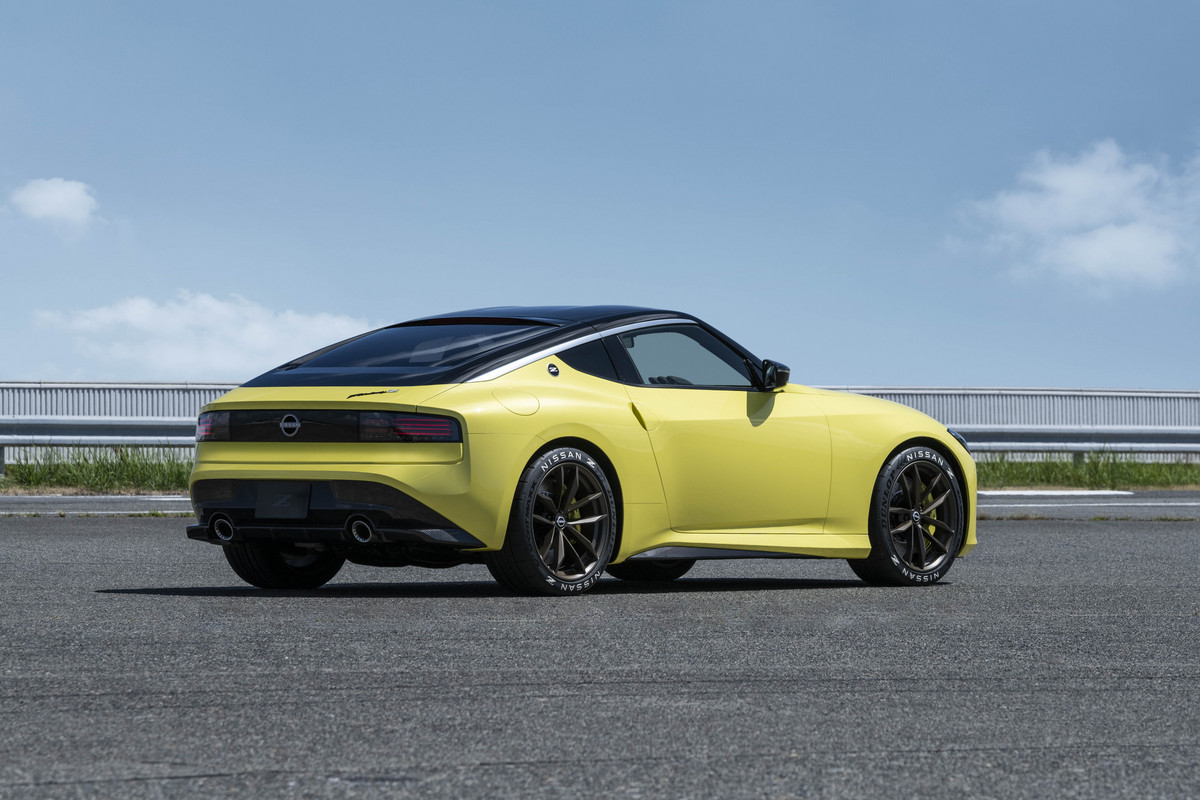 The rear takes inspiration from the 300ZX (Z32) taillights set within a rectangular black section that runs across the rear and wraps around the outer edges. Lightweight carbon fibre treatments on the side skirts, front lower lip and rear valance ensure nimble performance. 19-inch alloy wheels and dual exhausts complete the Z Proto's presence.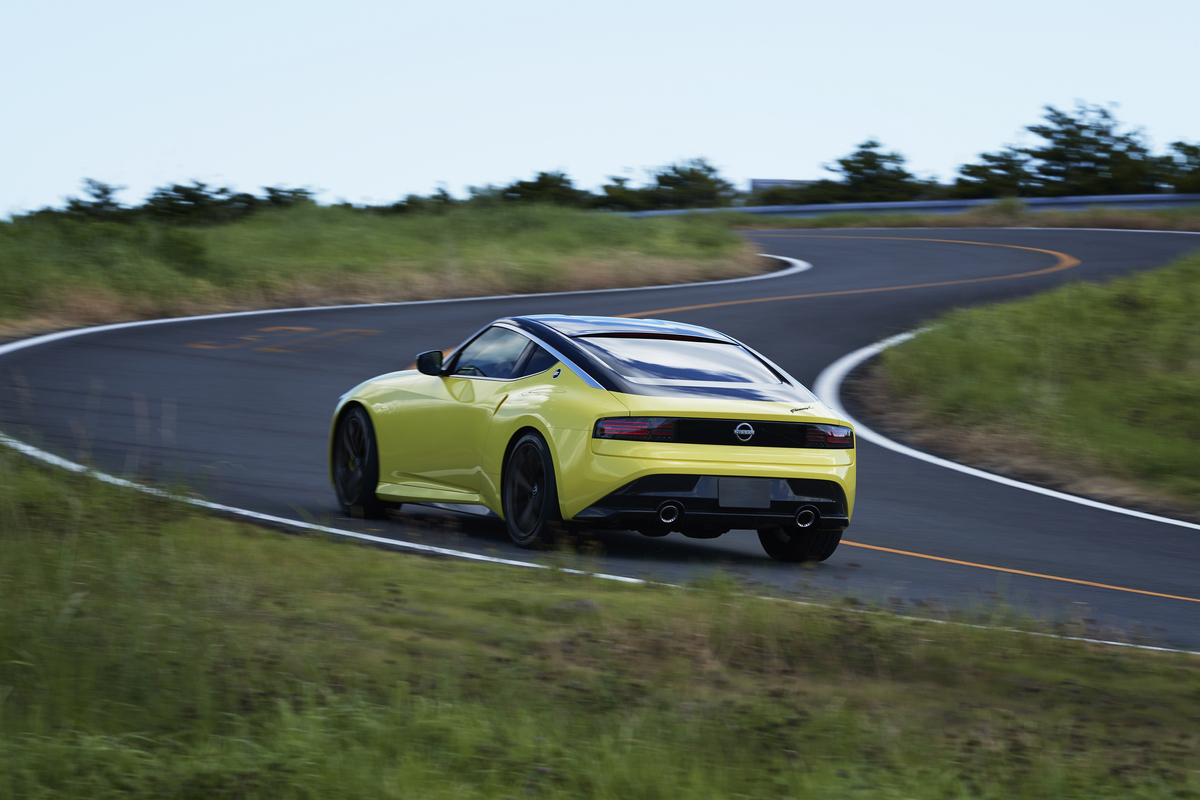 Designed to closely fit driver and passenger, the Z Proto's cabin is claimed to seamlessly blend modern technology with vintage Z touches. All vital information is found in the 12.3-inch digital display with the 7 000 rpm redline shift point at the twelve o-clock position. The new, deep-dish steering wheel offers the driver quick access controls too.Yellow accents are found throughout the cabin, including stitching on the instrument panel. The seats feature special yellow accenting and a layered gradation stripe in the center of the seats to create depth.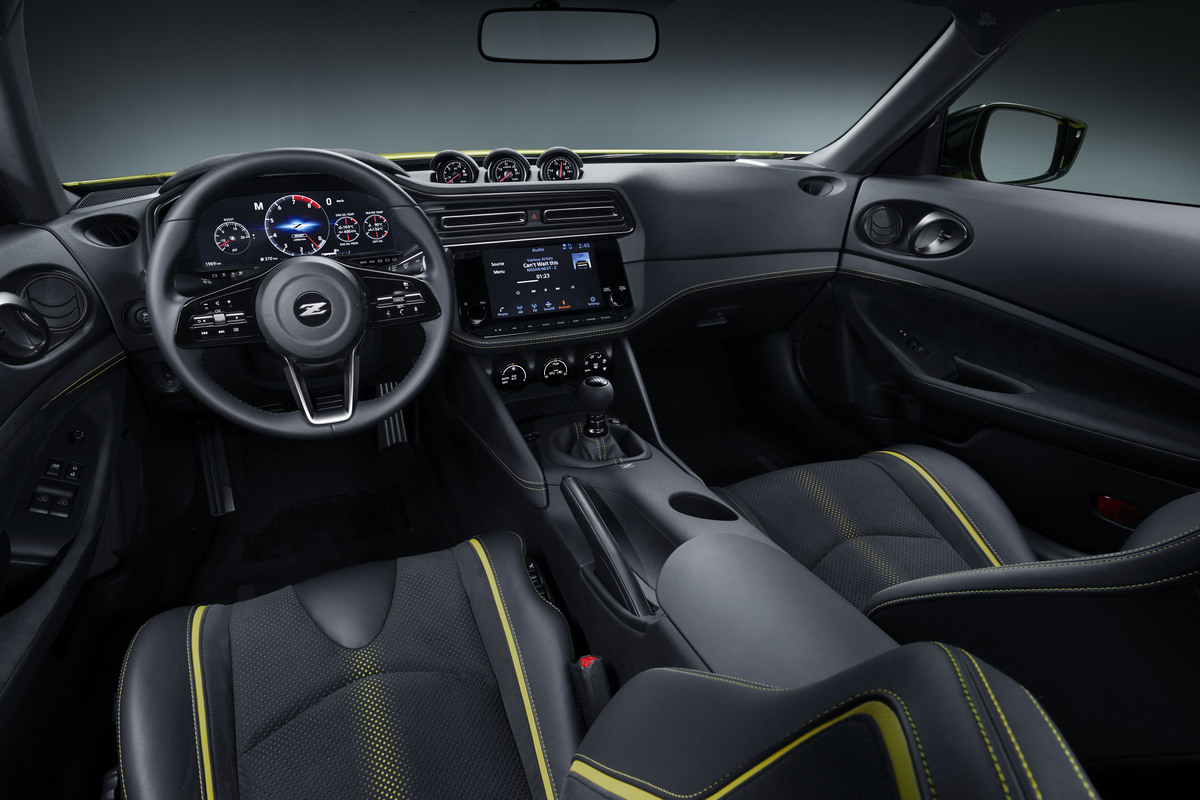 For more watch the video below: