Meet the most powerful Mercedes-AMG V8 powered vehicle of all time, the new Mercedes-AMG GT Black Series.
The new GT Black Series engine may be based on the AMG 4.0-litre V8 biturbo engine with dry-sump lubrication, but it has been given the new internal code M178 LS2 due to numerous modifications including a 'flat crank'. It achieves 537 kW at 6 700-6 900 rpm and delivers a maximum torque of 800 Nm at 2000-6000 rpm. New camshafts and exhaust manifolds are adapted to the new firing order (1-8-2-7 4-5-3-6).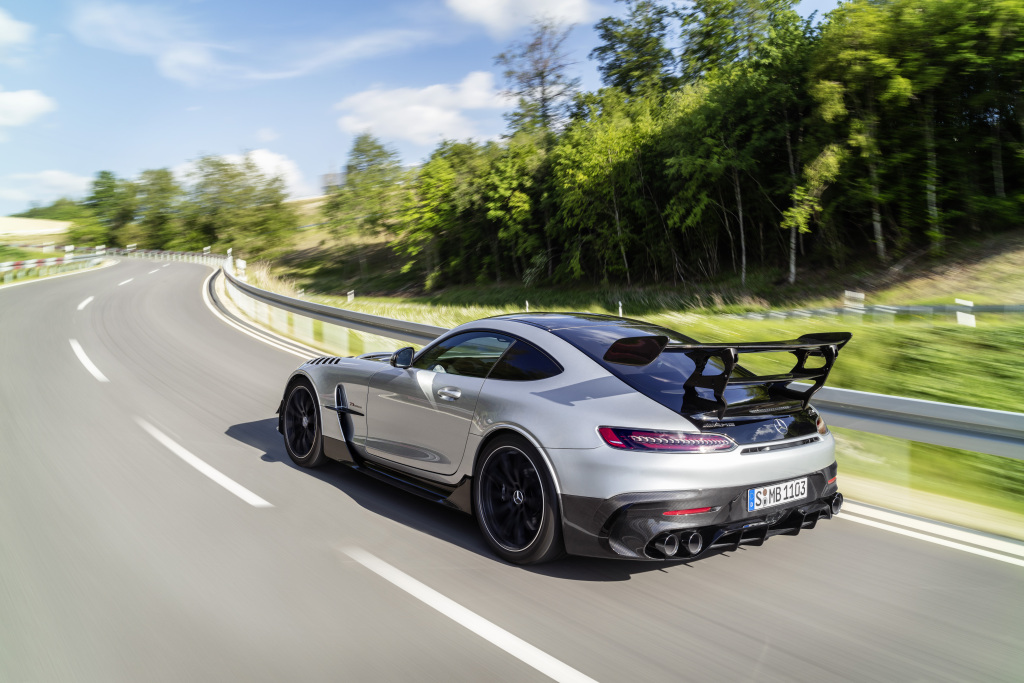 Both twin-scroll exhaust turbochargers are mounted in anti-friction bearings, as in the top-of-the-range four-door AMG GT Coupé, which optimises throttle response. However, in the Black Series, the turbochargers have been given a larger compressor wheel, meaning that both can deliver a total of 1 100 kg of air per hour. By way of comparison: The figure is 900 kg/h for the AMG GT R.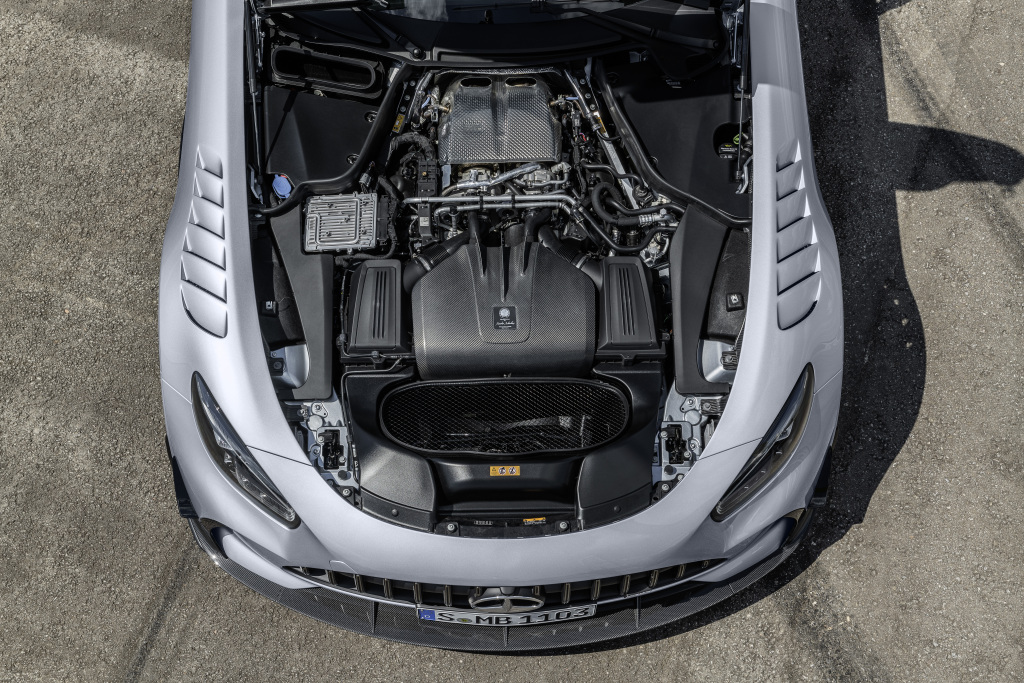 The engine enables highly impressive driving performance: The Black Series will run to 100 km/h sprint in 3.2 seconds, then on to 200 km/h in under nine seconds and will top out at 325 km/h.
Power is transmitted to the rear wheels via the seven-speed dual-clutch transmission, which is located on the rear axle in a transaxle arrangement for optimal weight distribution, as is the case for all AMG GT models. It has been modified for use in the AMG GT Black Series and adapted to the increased torque of 800 Nm.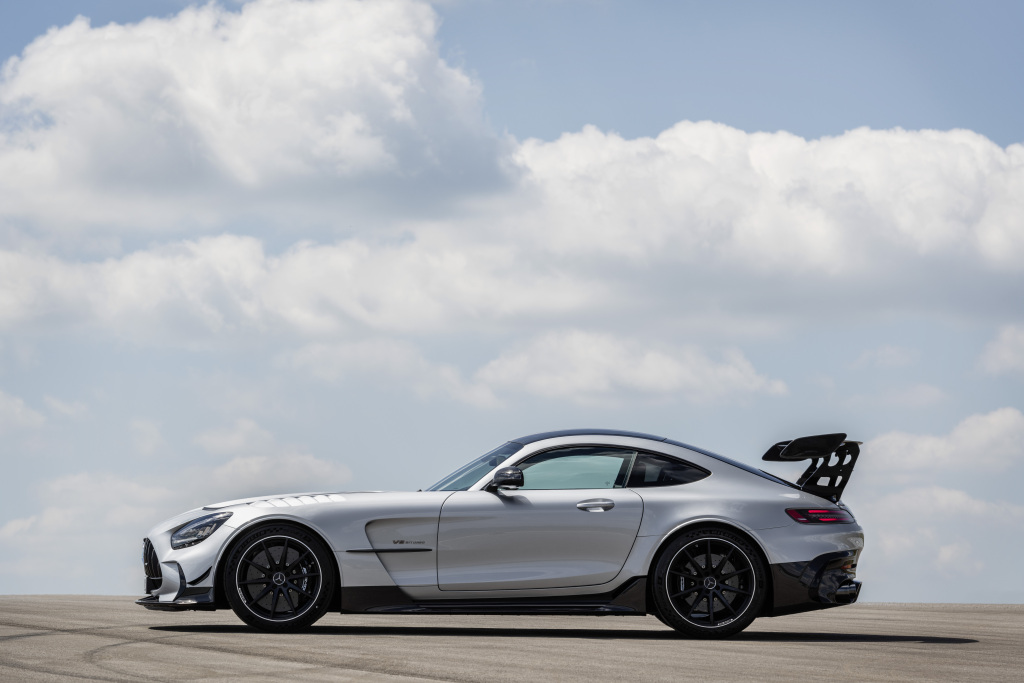 Detailed aerodynamic work includes the now almost fully panelled underbody, which must not only meet aerodynamic requirements but thermal ones as well. The flat underbody is equipped with specially designed longitudinal fins. These air channellers have been meticulously optimised to ensure optimal airflow to the rear diffuser. All measures are coordinated and interact with the new rear aerofoil concept with all these measures resulting in a downforce level of well over 400 kilograms at 250 km/h.
The double-wishbone concept locates the wheel with high camber and toe-in stability. This enables high cornering speeds and gives the driver optimum road feel when cornering at the extreme limits. Wishbones, steering knuckles and hub carriers on the front and rear axle are made entirely from forged aluminium in order to reduce the unsprung masses. The spherical bearings on the upper and lower wishbones of the rear axle come straight from motorsport. Their design means they have no play, which means toe-in and camber do not change even under high loads. The AMG GT Black Series, therefore, allows for precise steering, gives clear steering feedback and thus delivers better cornering performance, too.
A Michelin Pilot Sport Cup 2 R MO tyre, was specially customised for the Black Series.