The new Audi S8 has arrived in SA with its 4.0-litre biturbo eight-cylinder engine that produces 420 kW and 800 Nm of torque. As a V8 engine with mild hybrid technology, the S8 offers a top speed is electronically limited to 250 km/h and it takes just 3.8 seconds to accelerate from zero to 100 km/h.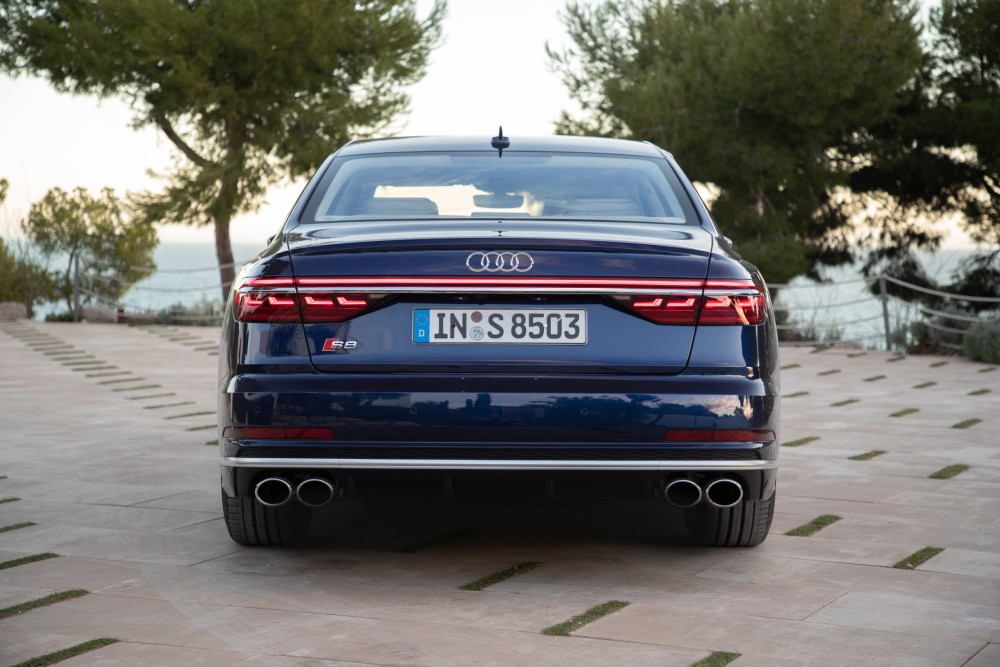 Sports car-level emotion and performance are paired with comfort and efficiency. The mild hybrid system (MHEV) works continuously to reduce fuel consumption. Its 48-volt belt alternator starter and the additional lithium-ion battery enable coasting with the engine switched off, fast restart and an extended start-stop range. Fuel savings of up to 0.8 litres per 100 kilometres are possible. The cylinder on demand system, which deactivates individual cylinders in low-load operating situations, provides for additional efficiency. The vehicle's sound system features active noise cancellation to eliminate intrusive cabin noise for the ultimate in comfort.
The new S8 comes standard with the predictive active suspension. The high-tech system, which works in combination with the air suspension, can lift or push down each wheel separately via electromechanical actuators. It is therefore possible for the first time to actively control the trim of the body in any driving situation and thus greatly reduce pitch or roll during acceleration or braking. The front camera, which detects larger road surface irregularities, enables this to be done predictively. The new Audi S8 can be a highly comfortable luxury sedan or a truly dynamic sports car – it's entirely up to the driver. The Audi drive select system offers five profiles from which to choose. "Comfort +" mode is a new profile. It makes even cornering a comfortable experience: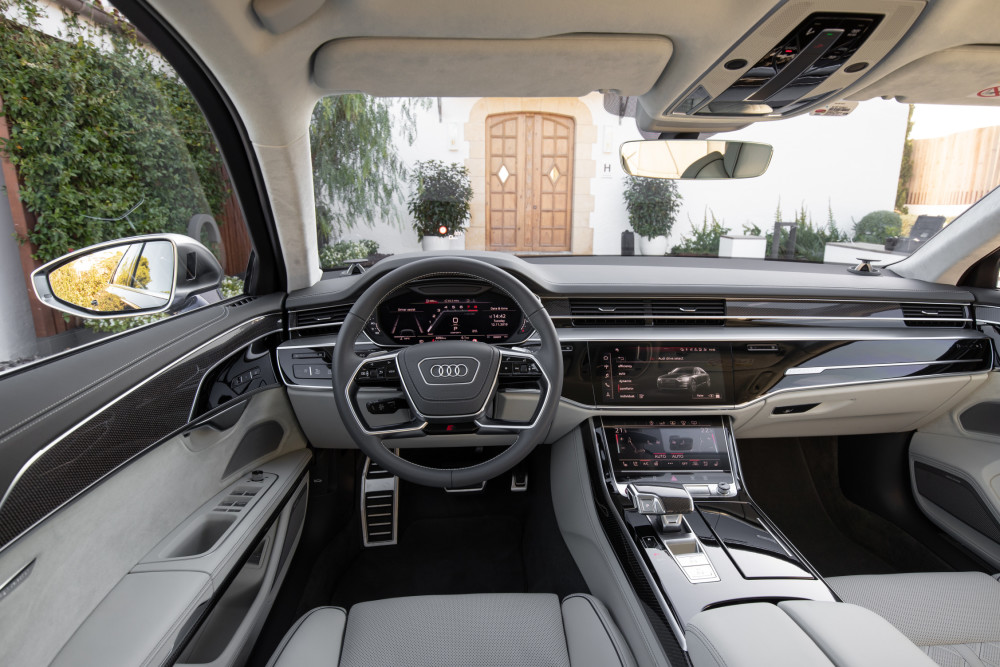 The Audi S8 is redefining the limits of physical possibility thanks to the dynamic-all-wheel steering. This allows the independent adjustment of the steering angles at the front and rear axles.  The sport differential actively transfers torque between the rear wheels during fast cornering. When turning into or accelerating in a curve, most is directed to the outside wheel. This literally pushes the car into the curve and an the case of oversteer, the sport differential on the rear axle transfers the drive torque to the inside wheel to stabilize the S8. Dynamic all-wheel steering, the sport differential and the predictive active suspension are all standard equipment.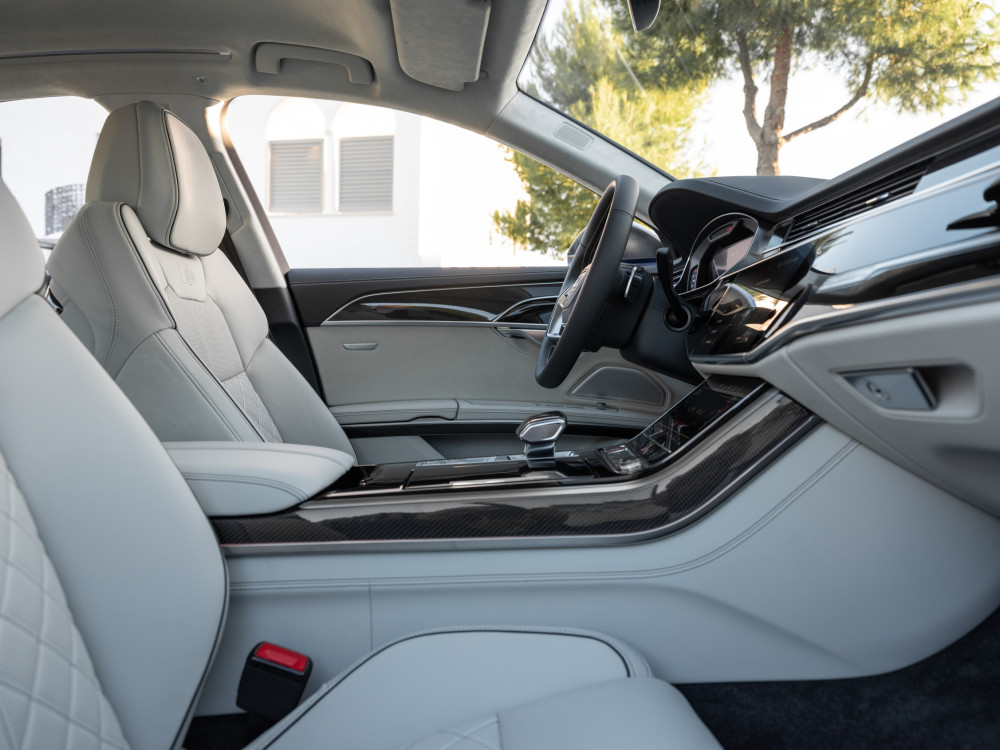 Every detail of the new Audi S8 reflects its character as a sporty luxury model. One particular highlight is the standard individually contoured comfort sports seats. What is more, they are available with ventilation in the front (standard) and massage function (optional). The optional adaptive cruise control with speed limiter, efficiency assist, swerve assist and turn assist combines key functions to allow for a comprehensive safety offering. Intelligent park assist, 360° camera and head-up display are a few of the key standard safety equipment in the new Audi S8.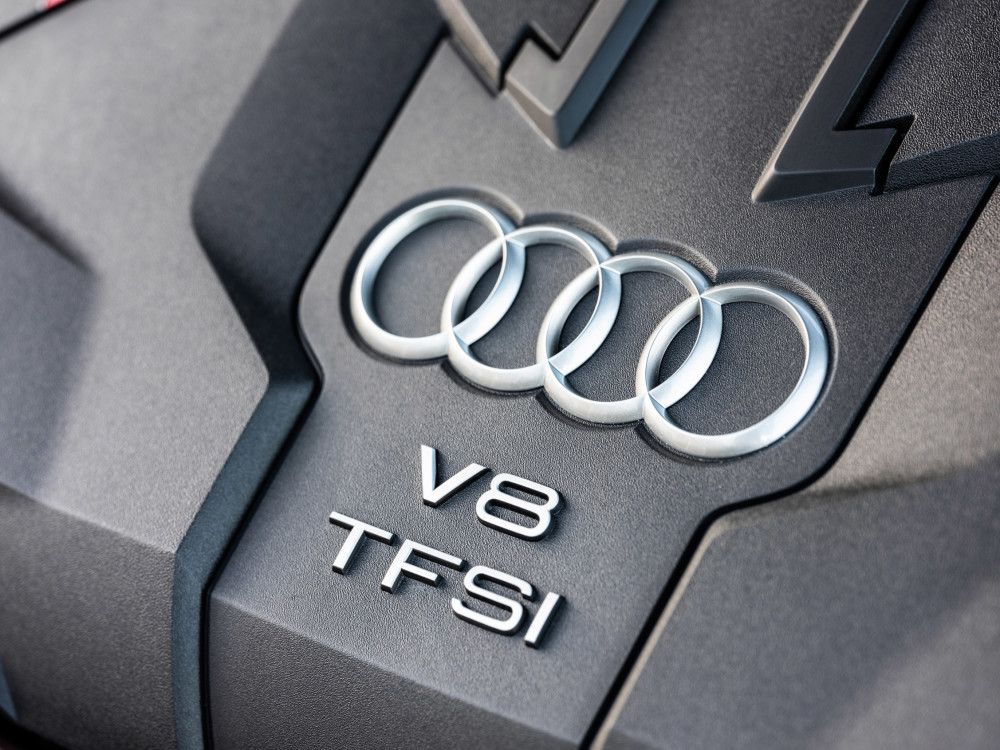 The new Audi S8 is currently available for sale in South Africa and is priced as follows (inclusive of all taxes) and comes standard with a five year Audi Freeway Plan:
Audi S8 TFSI quattro – R2 484 000