Just 500 numbered cars are being built by Alfa Romeo and South Africa's proud Alfa Romeo legacy with the nameplate has secured a very limited allocation of the Giulia GTA and GTAm. The order book is officially open and fortunate owners will not only acquire a legendary performance car, but an equally tasty experience and package of accessories with it.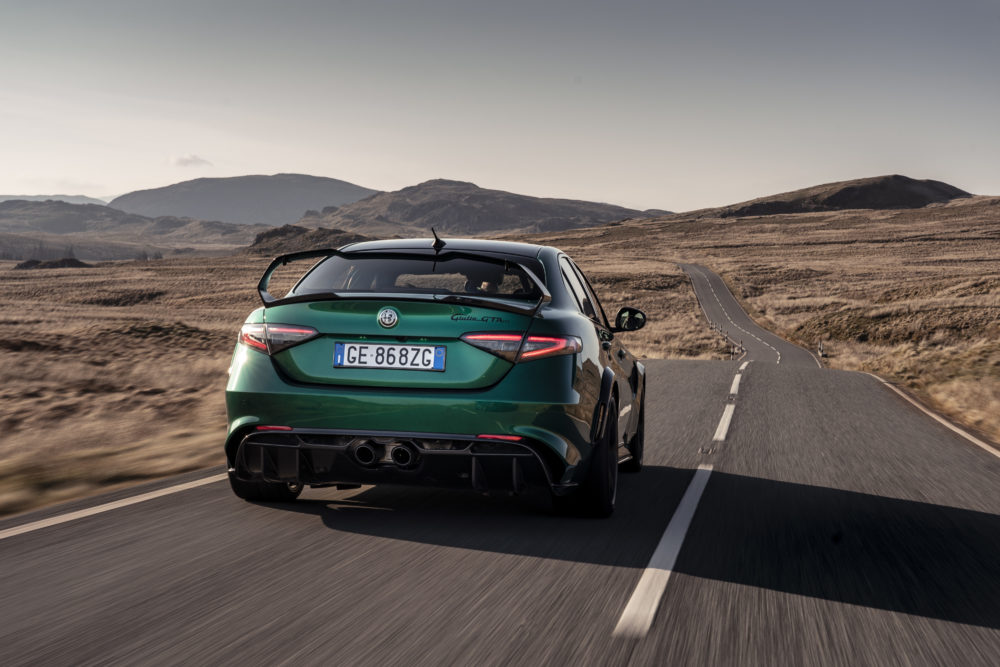 A set of initials with a legendary feel: GTA
The acronym GTA stands for "Gran Turismo Alleggerita" (alleggerita being the Italian term for "lightened"), and it originated in 1965 with the Giulia Sprint GTA, a very special model based on the Giulia Sprint GT, designed as a sports car and presented at the Amsterdam Motor Show staged that same year. The body of the Giulia Sprint GT was replaced with an identical version in aluminium, for a total weight of 745 kg compared to the 950 kg of the road version.The model's competition success was immediate: three consecutive European Touring Car Championships, tens of national championships and hundreds of individual races in every part of the world.
For the new Giulia GTA, Alfa Romeo engineers improved aerodynamics and handling, but, above all, to reduce weight: the same guidelines followed for the 1965 Giulia GTA.
The active aerodynamics were specifically studied to increase the downforce. These solutions contain technical know-how that comes directly from Formula 1, thanks to the synergy with Sauber Engineering and the use of the Sauber Aerokit. The same task is assigned to the side skirts, the specific rear spoiler and the active front splitter.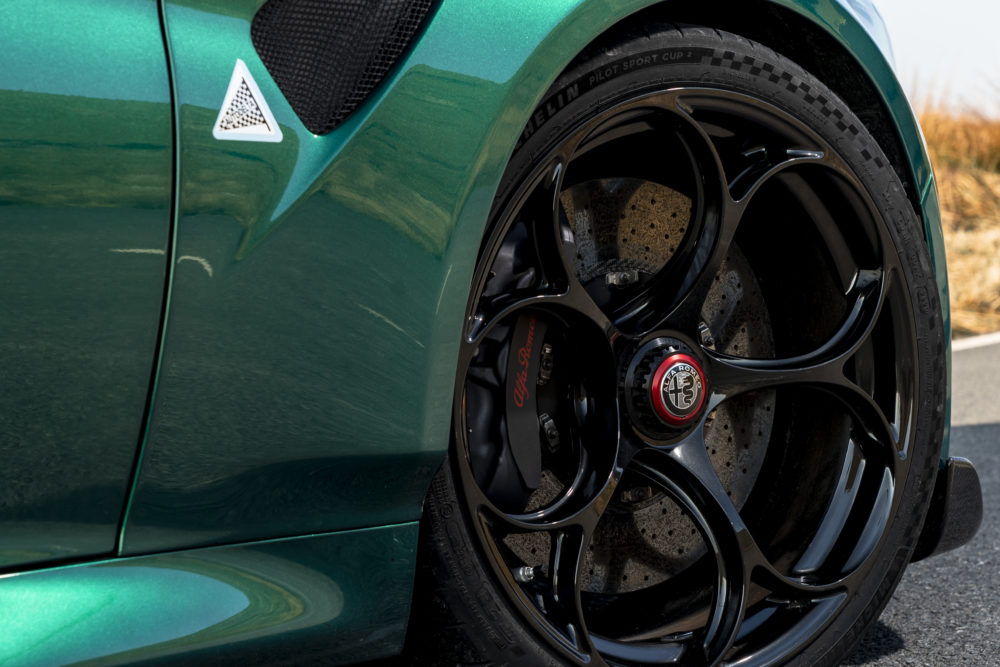 The titanium Akrapovič central exhaust system integrated in the carbon fibre rear diffuser is also new, as are the 20-inch centre lock wheels, appearing for the first time on a sedan. The handling at high speeds has been improved by widening the front and rear wheel tracks by 50mm and developing a new set of springs, shock absorbers and bushings for the suspension systems.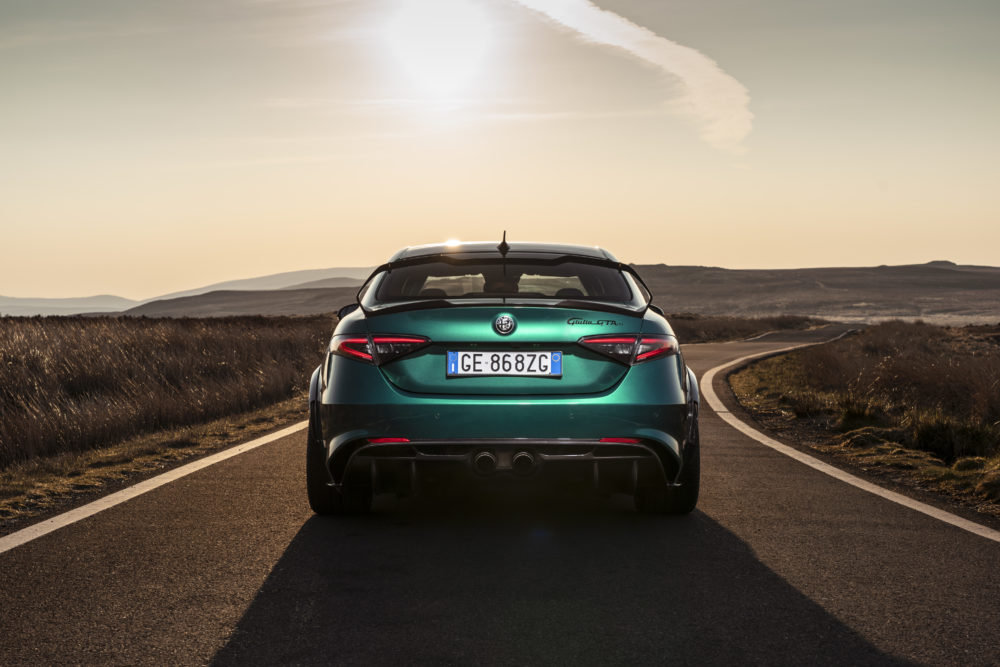 On GTAm, the aerodynamic front piece has been optimised to an extreme level, by adding a larger front splitter and a real carbon rear wing, which ensure a perfectly balanced load at high speeds.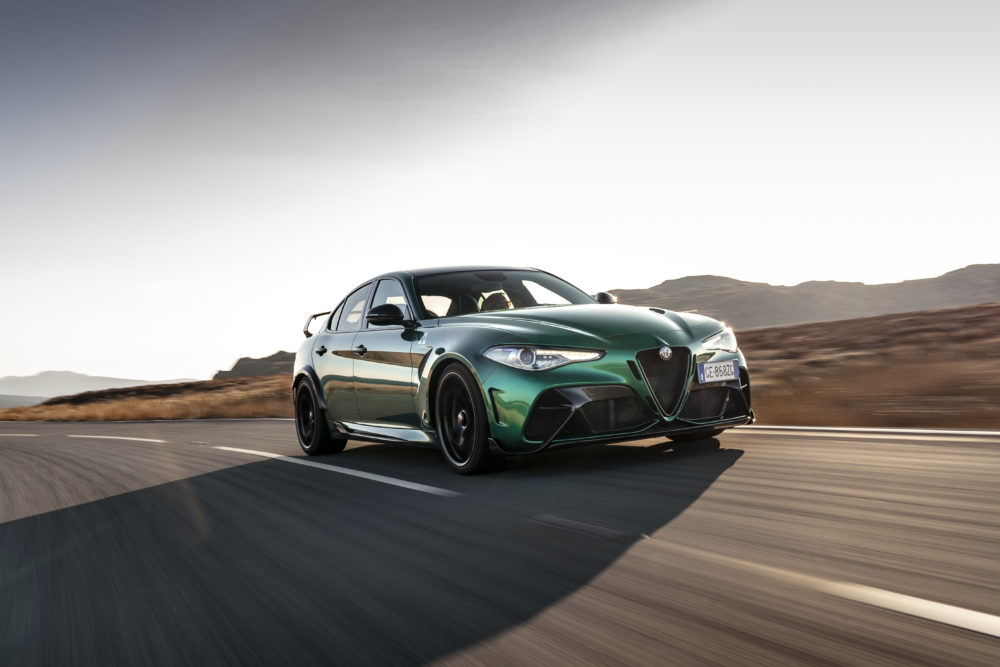 In terms of performance, the powerful 2.9 V6 Bi-Turbo, made entirely of aluminium and capable of unleashing no less than 375 kW in standard trim, reaches a power output of 390k W for the Giulia GTA thanks to meticulous calibration work performed by Alfa Romeo engineers.