Why is it so special?
Representing a high watermark for Opel design during a time where the German brand's vehicles were as bland as two-minute noodles served without the sachet of spice vigorously mixed in. That, however, was the Opel target market being catered for back then. Think of the early '90s Kadette, Rekord, Bubble Corsa and Monza. All of those are straight-laced do-gooders with owners who most likely erred on the conservative side of life likely with a 9-5 job in mid-level sales. That was Opel's bread and butter though and there's nothing wrong with that. Regardless, Opel made the Kadette Super Boss and of course Calibra. The Calibra is an elegant coupè paying respect to some of the greatest designs in Opel history, specifically the svelte Manta and hallowed GT. Its looks are pure enough to justify it as special. The coupè was ahead of its time on the inside too, being built on the Cavalier family sedan platform the two-door four-seater is reasonably practical too with 300 l of packing space with the rear seats in place and offers a digital trip-computer, electric sunroof and a CD shuttle capable of holding a maximum of ten disks. Break out those dusty CD pouches!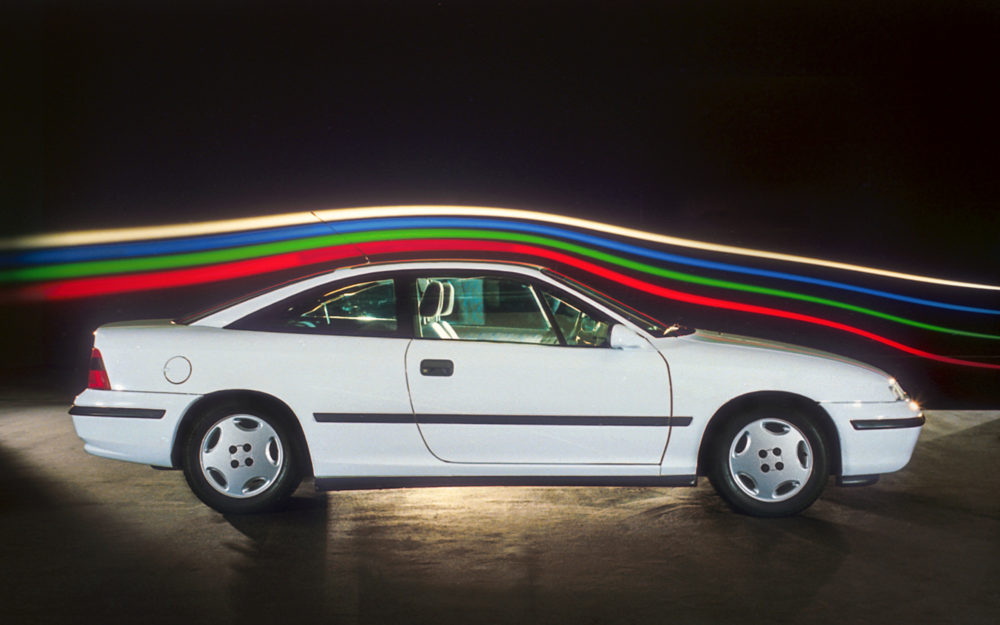 That classic cool feature: The heart of the Super Boss
Housed underneath the long Calibra bonnet is a respected 2.0-litre naturally aspirated four-cylinder motor known as the C20XE fondly named the Redtop. This motor is arguably one of the best atmospheric engines ever produced, it's responsive, torquey down low and interestingly doesn't have a fancy variable valve timing system. It's a 16-valve dual-overhead cam unit, with a cast-iron block, sequential multi-port injection and a Bosch Motronic engine management system. The grandson of the motor found in the all-conquering hot-hatch the Kadett Super Boss. The C20XE developed for the Calibra produces a healthy 110 kW at 6 000 rpm and 196 Nm at 4 800 rpm. That's more than enough oomph to the front wheels sent via a 5-speed manual transmission. The Calibra weighs a little less than 1 200 kg and the result is a claimed 0-100 km sprint in 8.5 seconds. At its launch in 1990, the Calibra claimed a drag coefficient of 0.26 cd making it the most aerodynamically efficient production car ever. A title it clung onto for ten years. If that's not enough there's also the fact that the V6 version of the Calibra was a successful racer in the International Touring Car Championship as well as DTM and have massive a following in the online racing community thanks to games like Gran Turismo 2.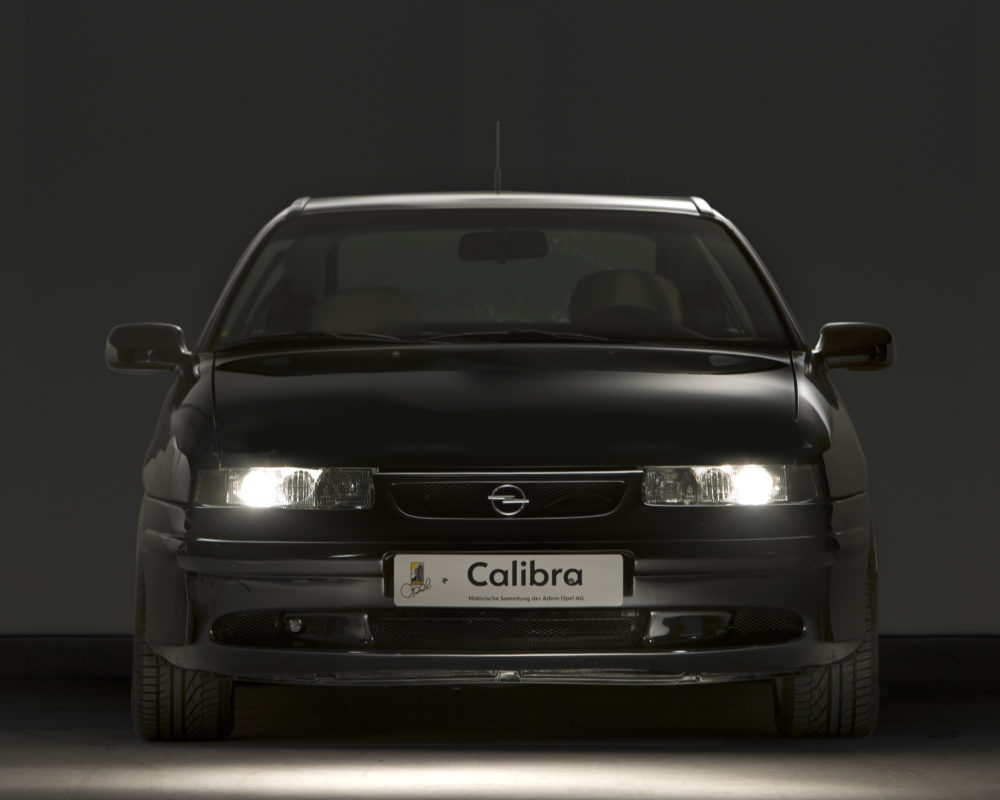 Can you get it today?
If you look really hard, yes. The Calibra was only sold locally between 1992 and 1994 and it didn't sell particularly well. This makes it especially difficult to find one let alone an example in good condition. Also, the stereotypical Calibra owner, unlike our Rekord driver, it has the reputation for being a bit antisocial, so finding one that hasn't been distastefully modified could make our pursuits on the classifieds even harder. We did find a handful though ranging from R50 000 for ones needing some attention and around R85 000 for a good example. Either way, you'll be able to wow your mates with this handsome piece of aerodynamic German design. Not a bad way to go if you're considering an affordable future classic with some European racing pedigree.