BMW may not yet have a bakkie in its already extensive range of driver-focused machines. Sure, manufacturers are continually etching out new automotive niches to service obscure yet profitable demands, and BMW is no different. We have evidence that building a bakkie has crossed the Germans' minds with Volkswagen building the impressive Amarok, which won the International Pick-up Award for 2018, while BMW's closest competitor, Mercedes-Benz, produces the X-Class which in X 350 d guise is the most powerful bakkie on sale locally. It's clear that bakkies are big business in South Africa, and for some, this is a great opportunity for BMW to get stuck in and challenge its competitors.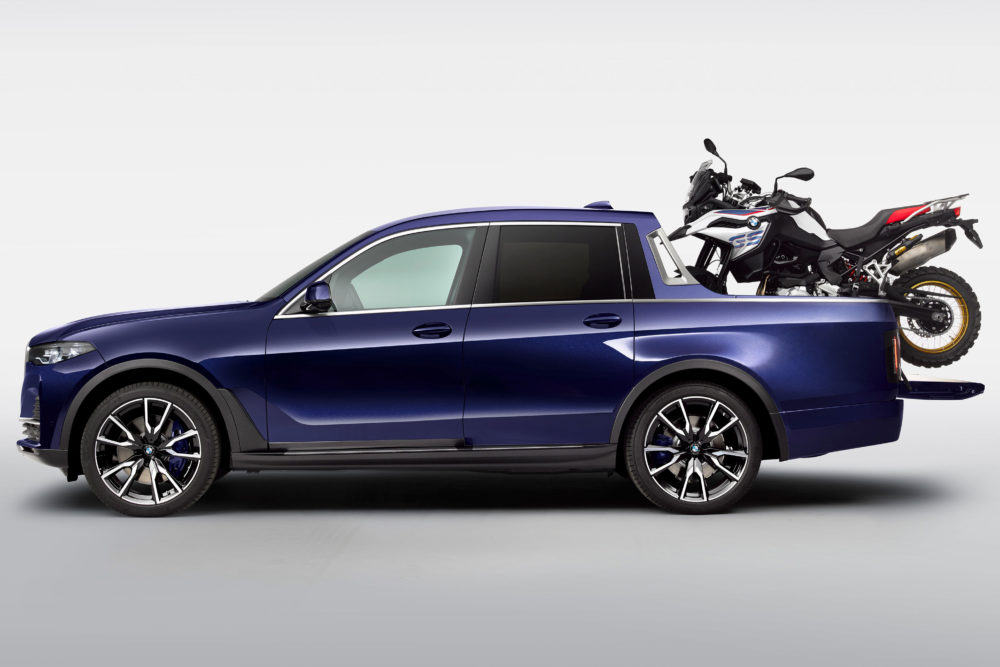 Anything is possible and it seems as though bigger can indeed be better. The BMW X7 is by far the largest and most luxurious of the modern BMW family. A group of twelve BMW vocational trainees worked in cooperation with the Munich-based firm's concept vehicle construction and model technology divisions to create this X7 double cab.
Based on the 250 kW/450 Nm X7 xDrive40i, this X7 is a five-seater rather than the standard seven and rides on the donor vehicle's standard air suspension. Behind the passenger cell the BMW X7 bakkie offers a generous loading area. The length of the capacious loading area varies from 1 400 mm closed to 2 000 mm open.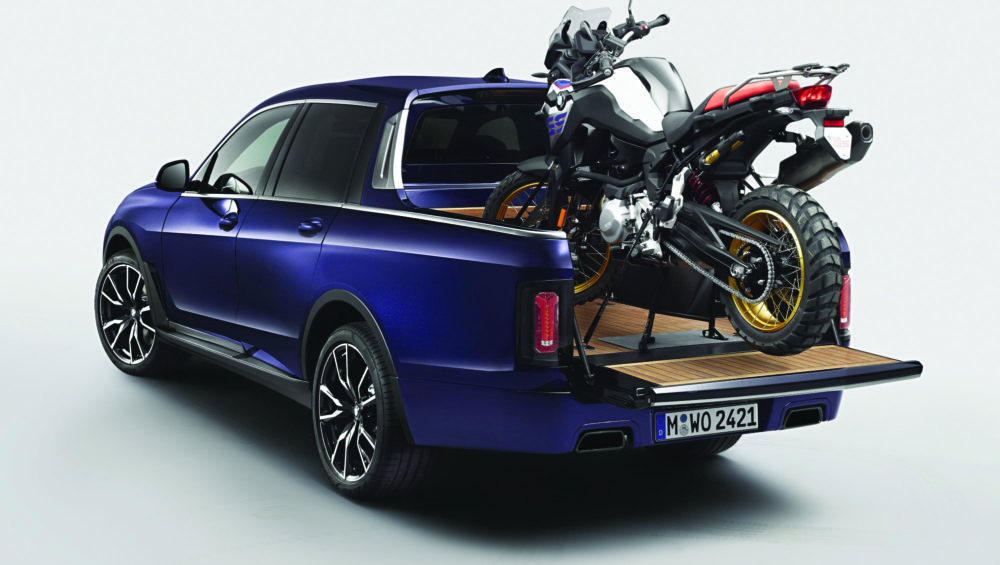 Thanks to the intelligent use of carbon fibre parts on roof components, the rear doors and the tailgate, as well as the need for less glass and sheet-metal, this vehicle is a whopping 200 kg lighter than the production model up upon which it's based, despite having a 100 mm longer body. Having done away with the standard rear section, a handcrafted loading tray is found and it's lined by a luxurious polished wood finish unlike the rubber protection we're usually accustomed to. A height-adjustable, two-level air suspension makes the X7 bakkie the ideal adventure companion for BMW GS motorcycle owners, for example – as the firm is eager to illustrate in its promotional material.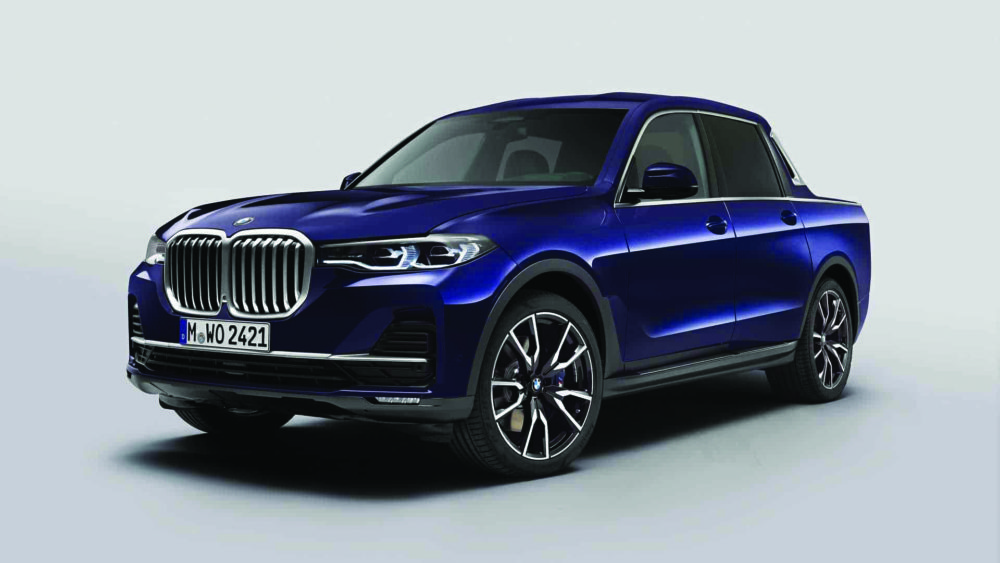 With Tanzanite Blue paintwork, this slab of German engineering doesn't look as gaudy as the SUV. Unfortunately having been a project undertaken by BMW's trainees the idea remains nothing more than a concept at this stage. The they've built is in fact road legal, but the firm says that they have no plans to put it into production just yet.