Think of Hyundai's N as the Korean equivalent of BMW M. If N sounds a little familiar; what would you say if we were to tell you Albert Biermann, the former boss of BMW M, is the man who heads up the N program at Hyundai. It's a snug fit, lured away from Munich to Namyang with many millions of Korean currency, but he's been a busy man in the last three years. He's responsible for everything from its Touring Car Racing (TCR), World Rally Championship (WRC), Nurburgring 24 hour (N24) motor-sport endeavors, all the way through to its new i30 N and Veloster N performance cars. From M to N, I guess you could call it. In so doing he's building up some serious street cred for Hyundai's road cars thanks to the firm's exploits – like winning the WRC constructors championship in 2019 – and requisite technical trickledown that comes with such a feat.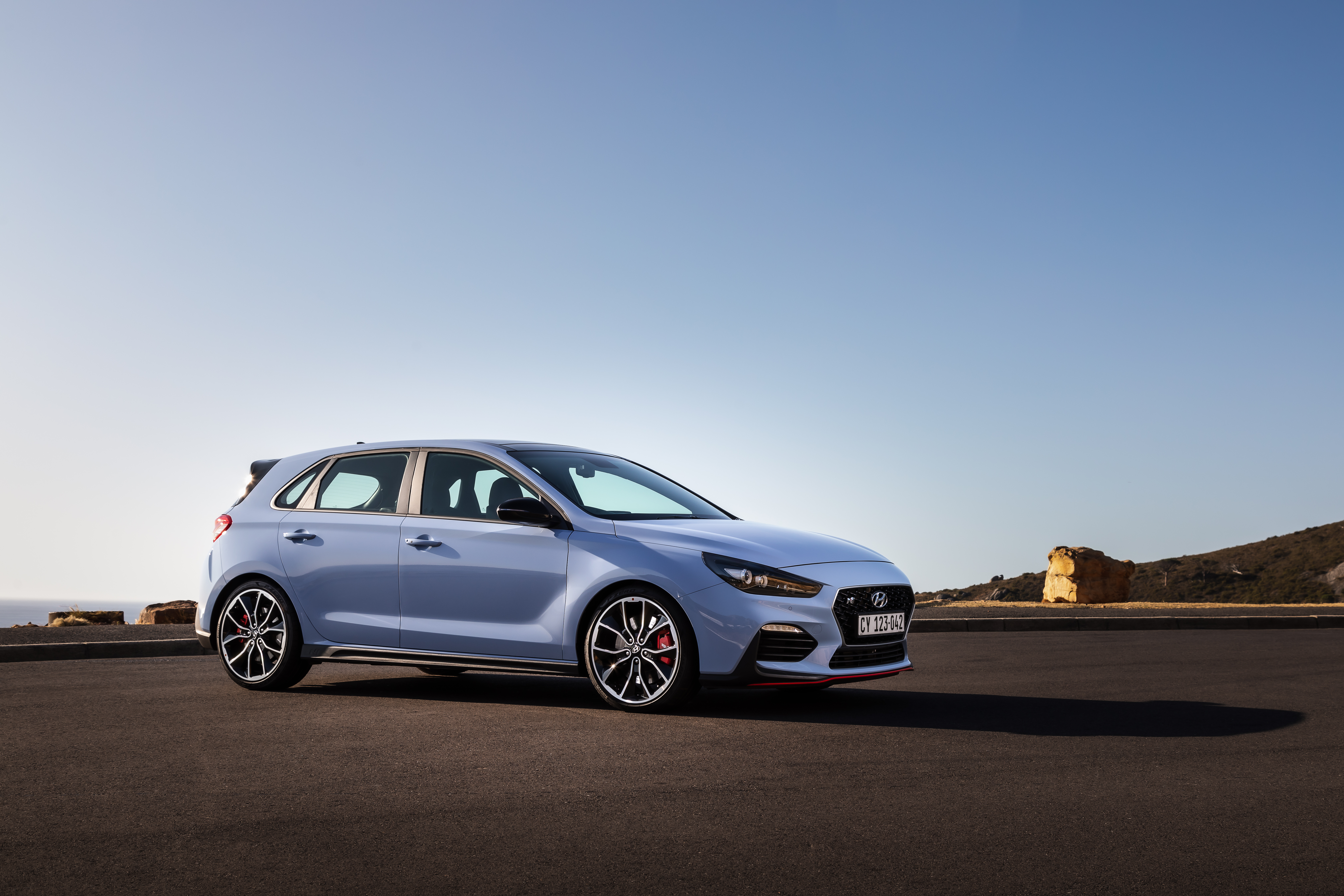 The be-all-and-end-all behind this hot hatchback is mega performance, so that when the mood strikes you can blow all-comers into the weeds. The specs of what lurks in the engine compartment certainly back up this claim. A
turbocharged 2.0-litre T-GDi with direct injection, and a 10% power increase in overboost mode, is good for 202 kW @ 6 500 rpm and 350 Nm @ 4 500 rpm. Because it weighs 1 429 kg, there's a very encouraging power-to-weight ratio of 142 kW per ton, which means you'll be saying hello to a claimed 0-100 km/h sprint time of 6.1 sec and a top speed any BMW M is more than familiar with – 250 km/h.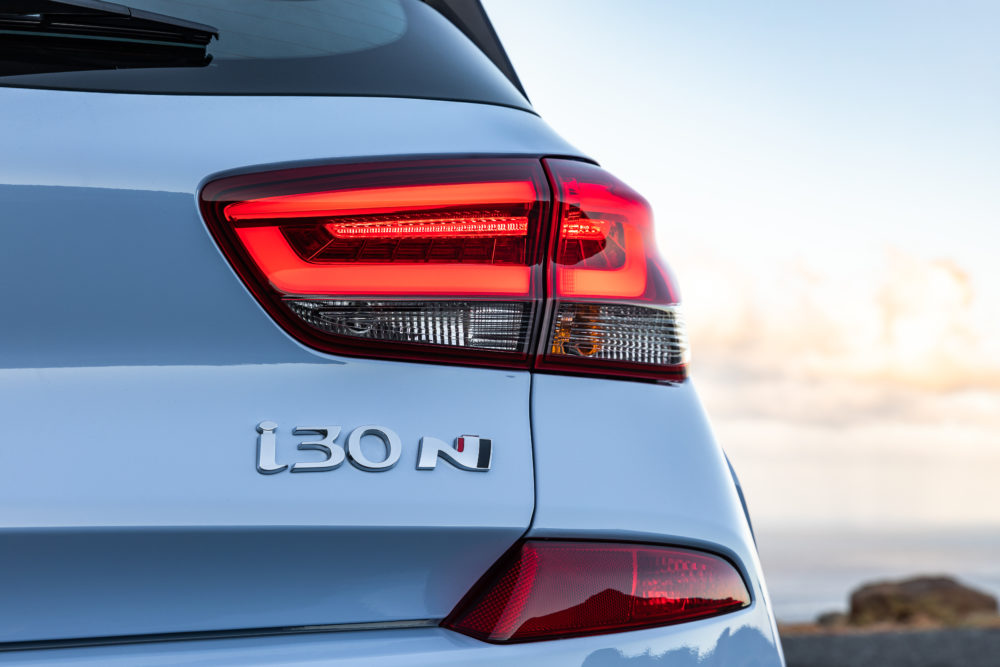 Out of interest, how does that compare to the N WRC car? Not to shabbily, Nige: that car only makes do a turbocharged 1600 motor, as per the FIA regulations, and it only produces 72 kW more than the road car, and it's not even as fast at the top end. Okay, that's because rally cars are all about getting up to speed quickly and they rarely have enough space on a rally stage to go 250 km/h; but still, we're rooting for you i30 N here! The big difference is in the weight (the rally car is 300 kg lighter) and the acceleration figure. The WRC with its four-wheel-drive system will rocket off the line, in any condition, in less than 4.0 seconds; once again, that's BMW M quick.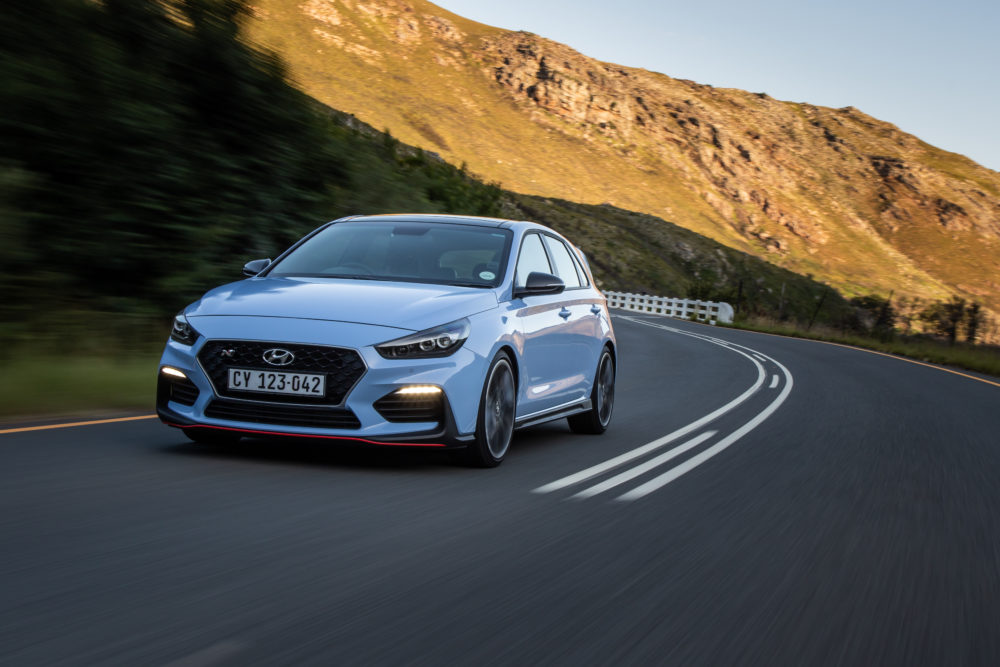 For a road-strafing mentalist with motor-sport pedigree, you may be surprised to hear that from behind the steering wheel it's tame and relaxing to drive in everyday situations. That all depends on which drive mode you've selected. Accessed by the very BMW M-like, standalone steering wheel buttons, you can either up for Comfort or Sport on the one button. Or you can jab the chequered flag motif on the other button for Race mode. Do that and the handling and road holding becomes all mighty. McPherson strut front suspension is teamed with multi-link rear suspension for the type of consistency in high-speed driving touring car drivers demand from a car. The structure is highly rigid, with a reinforced engine sub frame, giving a taut, sharp ride. Navigating mid-corner bumps is bump-steery fun, creating lovely pivot in the car as you crest the bumps and yet the car has high thresholds of all-around grip on a smooth surface that's to its bespoke Pirelli rubber. The power-assisted steering is by far its most impressive feature. You just get the sense that someone with a lot of motor-sport experience was responsible for the beautifully weighted steering with its linear response.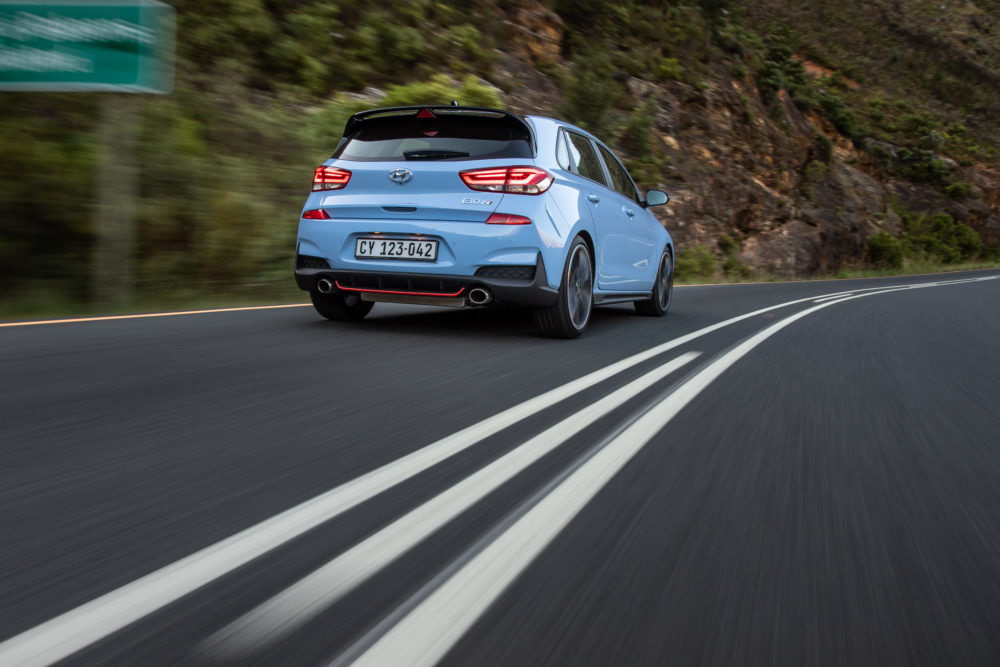 The only criticism is occasionally feeling a lack low-down torque, but this can be corrected with a flick of the Race mode button or holding a lower gear.  Once the muscly engine is up to speed, the power delivery is linear, like and the ratios of the snicky, rev-matching six-speed gearbox are excellent. It's in this moment that you appreciate just what a pure driving machine the i30 N is.
For the last three years since its launch in Europe, Hyundai's South African distributor has been battling to make a business case for bringing the high-performance i30 N into the country. It argued that only when the price was right would they commit to such an exercise. And while R680k might sound like a lot for a hotted-up Hyundai, you've got to appreciate what a capable hot hatch the N really is. It's far more Honda Civic Type R and Renault Megane Trophy than it is Volkswagen Golf GTI or Ford Focus ST. It's more hardcore, more focused. If you drive one of these, you're going to be a regular at track days and car-club meets than you are at show-and-shine and sound-off competitions. It's a serious car, and only serious drivers need apply.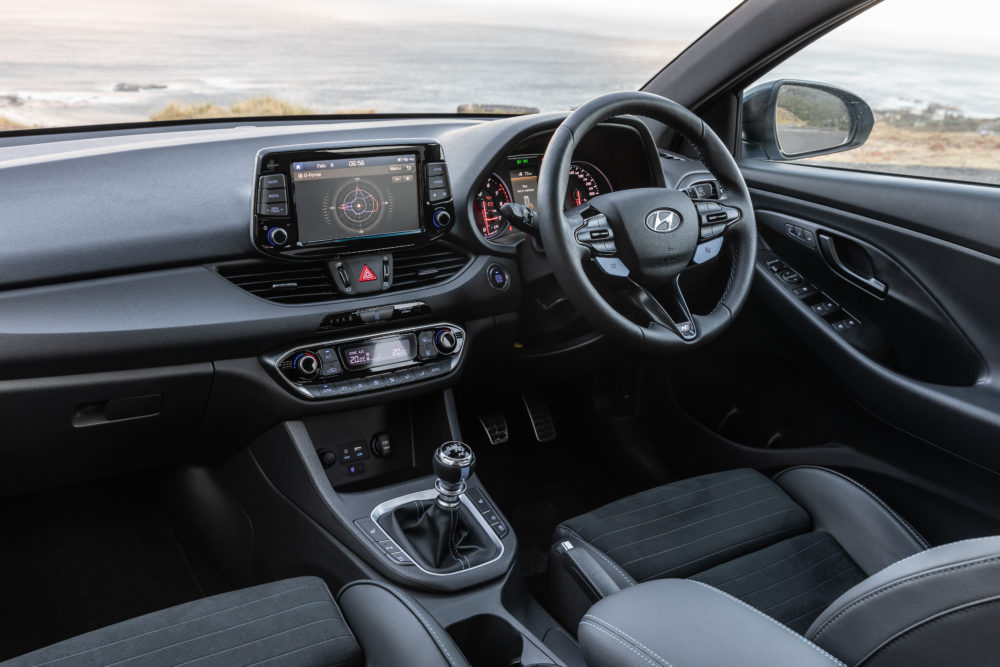 In a nutshell
Hyundai i30 N
Highs
Hardcore front-wheel drive performance with a manual gearbox
Lows
The price places it amongst some tough and well-rounded competition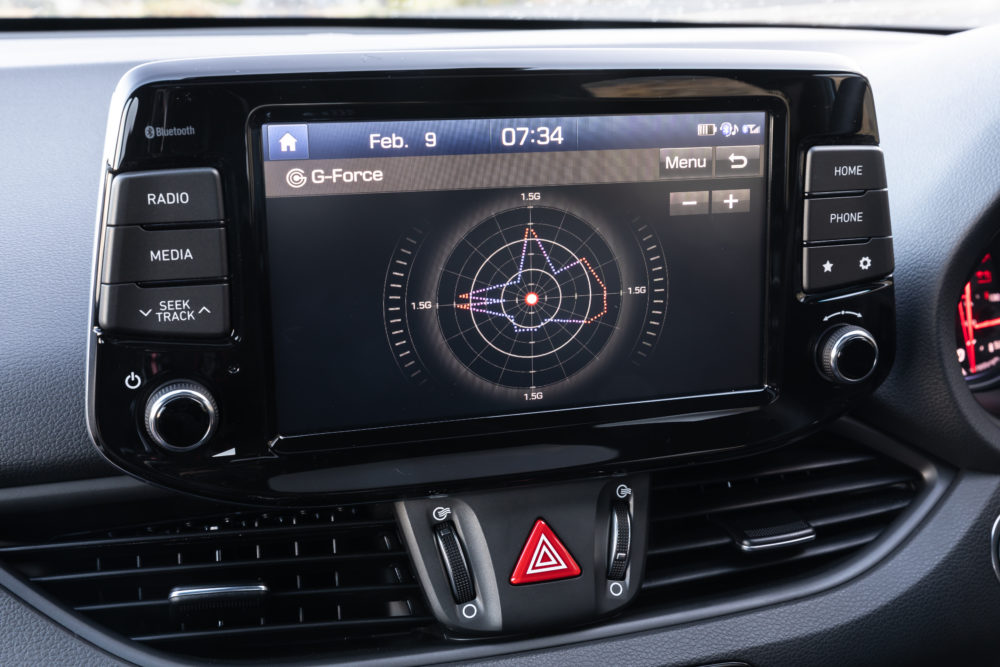 Engine: 1 998cc, 4-cylinder turbo petrol
Power: 202 kW @ 6 000 rpm, 353 Nm @ 1 450 – 4 700 rpm
Performance: 0-100 in 6.1 sec (claimed)
Top speed: 250 km/h
Tyres: 235/35 R19
Economy: 8.5 l/100 km
CO2 emissions: 163 g/km
Transmission: 6-speed manual
Price: R679 900