Having been reported as the fastest-growing vehicle brand locally according to the National Association of Automobile Manufacturers (Naamsa) in 2019, Mahindra has plans to move on to greater success. Having done its homework, Mahindra found the majority of double-cab bakkie buyers spend over R450 000 and opt for automatic models rather than manual derivatives.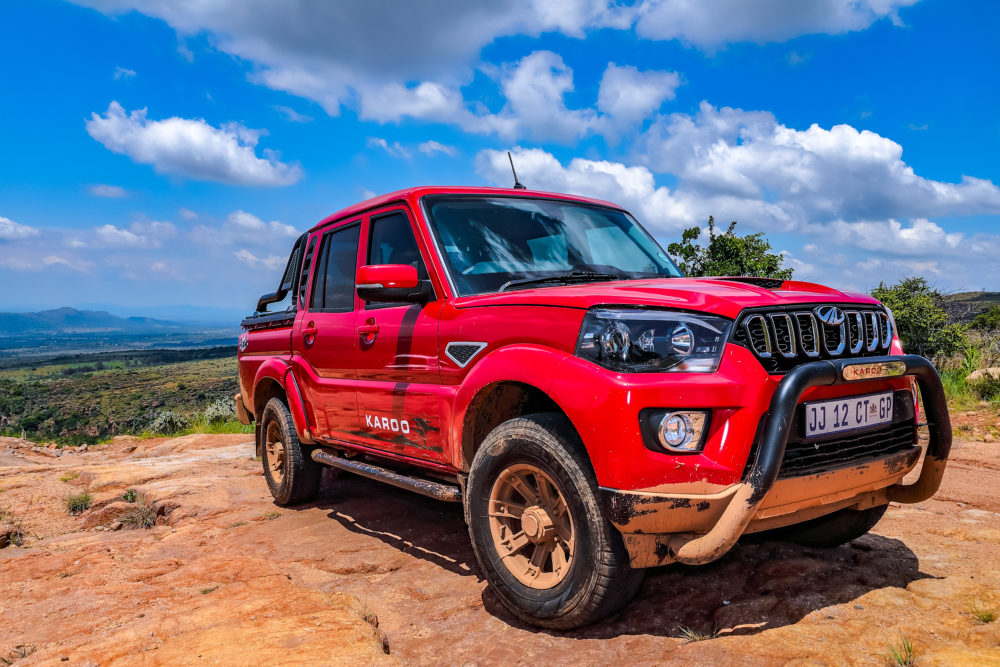 Following a full year of arduous local testing and an Aisin sourced six-speed torque converter automatic transmission the Mahindra Pik Up S11 is here. Starting from a wallet-friendly R384 999 for the well-specced S11 4×2 to the flagship S11 Karoo 4×4 with its additional fittings costing R429 999 there's no doubt that this bakkie offers some of the best value-for-money on the market.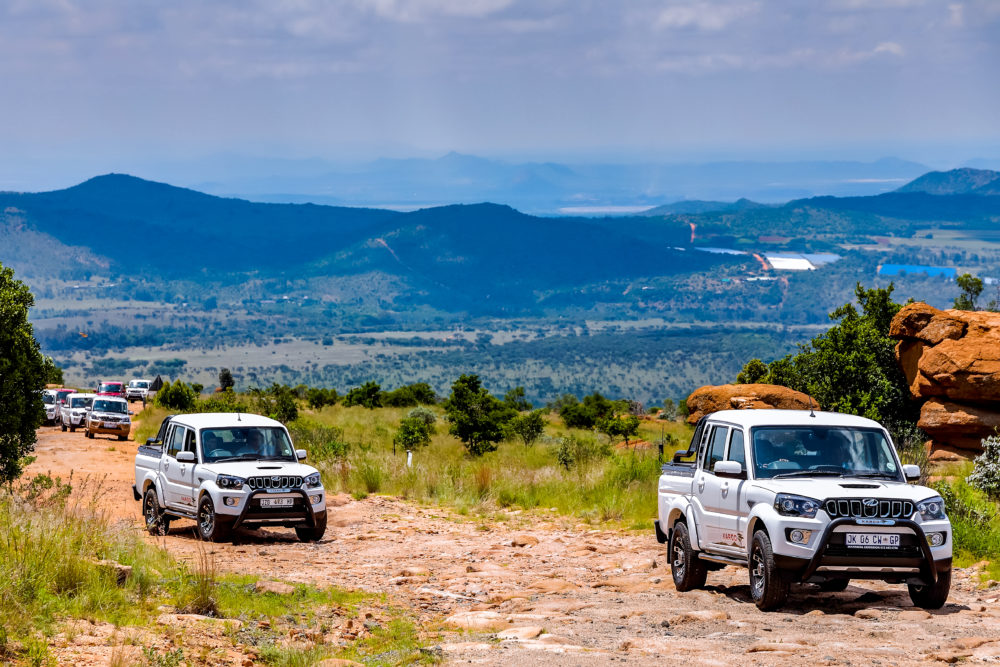 The regular S11 offers a capacitive 7-inch touch screen infotainment system with satellite navigation, an exceptionally cold-blowing automatic climate control system, cruise control, a full-colour reversing camera and a rubberised load bay, something you'd have to pay extra for on the R544 300 Ford Ranger SiT XLT 4×2. Additionally, the special edition Karoo models receive model-specific nudge and roll bars, aftermarket alloy wheels, Karoo decals and a lockable roller deck for the load bay all of which assist in a more pleasing exterior aesthetic.
Although the price and standard equipment levels are compelling, it's the 2.2-litre mHawk turbodiesel that impresses the most. With 320 Nm is seamlessly delivered through 1 500-2 800 rpm via the new automatic transmission. Whether rock crawling up the Breedt's Nek pass or cruising around country lanes the motor remains hushed and smooth.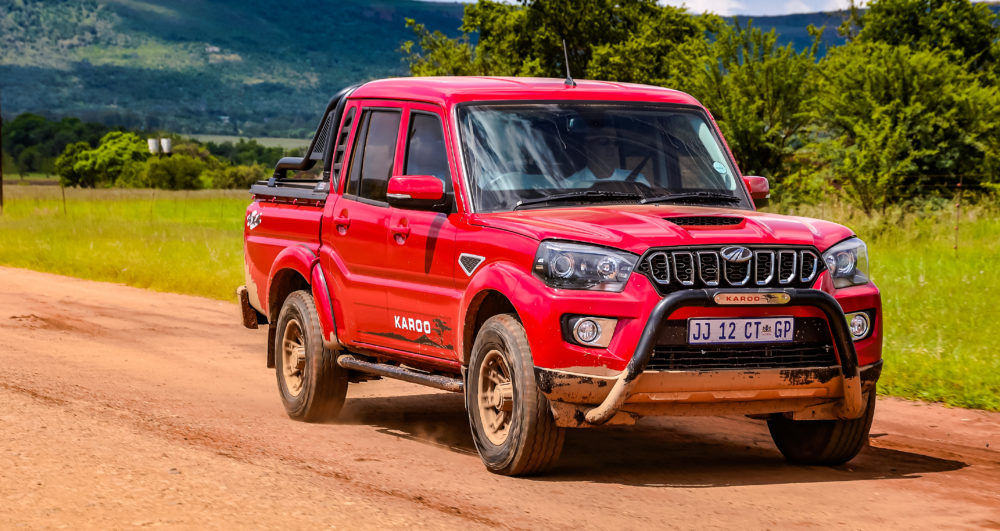 On the off-road route, the Pik Up displayed its bushwhacking credentials. Breedt's Nek offered corrugations, deep ruts, axle twisters and exposed rock to climb. At the helm of a 4×2 model I was reluctant to move ahead at first, but by choosing the right line and a 210 mm ground clearance the vehicle managed to conquer all the obstacles that the 4×4 models managed. A clever mechanical locking differential on the rear axle developed in partnership between Mahindra and engineering firm Eaton operated automatically when slip was detected offering a complete lock-up between the rear wheels.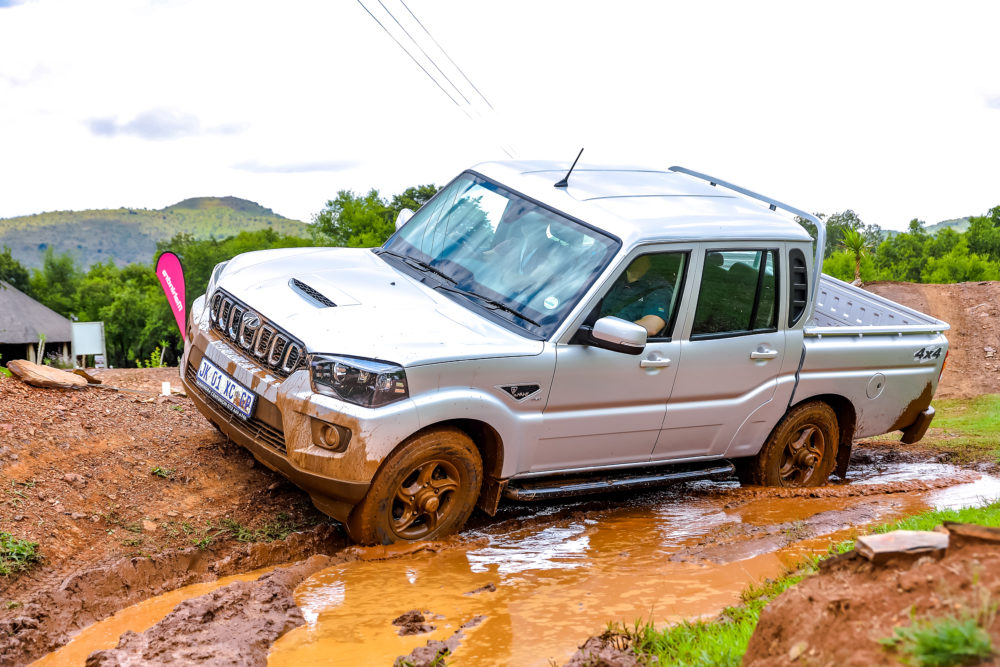 Mahindra is taking its customer after-sales experience seriously too with a free roadside assistance plan 4 year/ 120 000 km warranty and five year/ 100 000 km service plan. Other than its quirky agricultural looks, hard-wearing plastic interior and ergonomics that leave much to be desired, there are few better automatic double-cab bakkie alternatives for the money.
In a nutshell 
Mahindra Pik Up S11 Automatic
Highs 
Refined engine, smooth automatic transmission, off-road capability, value for money
Lows 
Odd-ball looks, wind noise at 120 km/h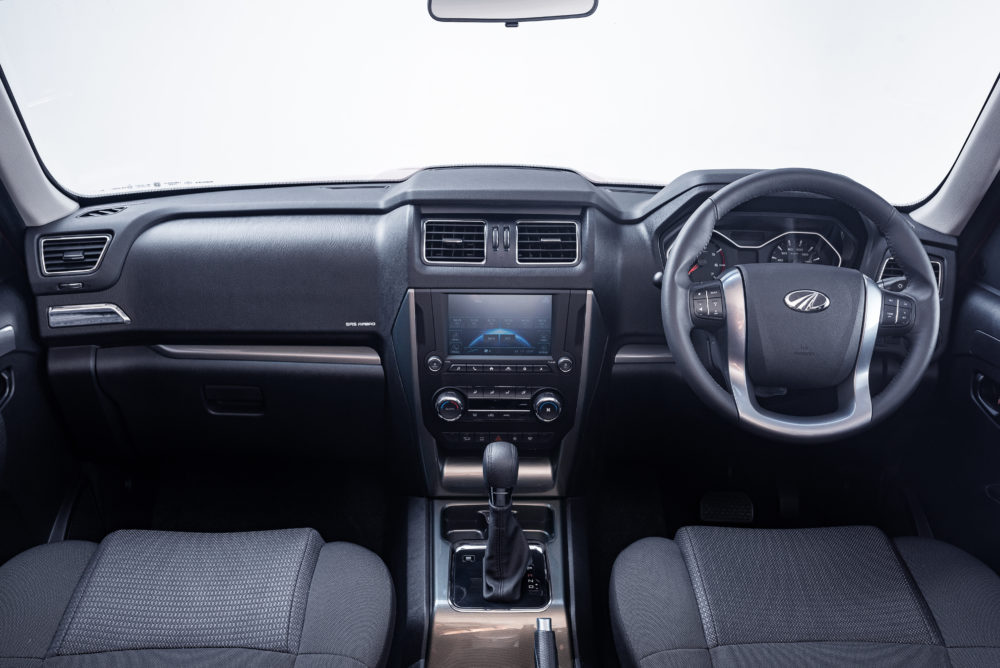 Figures
Engine: 2 179 cc, 4-cylinder turbodiesel
Power: 103 kW @ 3 750 rpm, 320 Nm @ 1 500-2 800 rpm
Tow capacity: 2 500 kg
Tyres: 245/75 R16 
Fuel tank: 80L
Economy: 7.9 l/100 km
Transmission: 6-speed automatic
CO2 emissions:221 g/km
Price (from): R354 000