My alarm sounds at 04h30 to catch a flight to King Shaka International Airport where in Umhlanga a fleet of brand-new Renault Triber test units awaits the scrutiny of Cape Town-based journalists. Our shuttle eventually arrives at the Urban Park hotel where we'd be given a presentation on the vehicle as well as some insight into Renaults plans for 2020.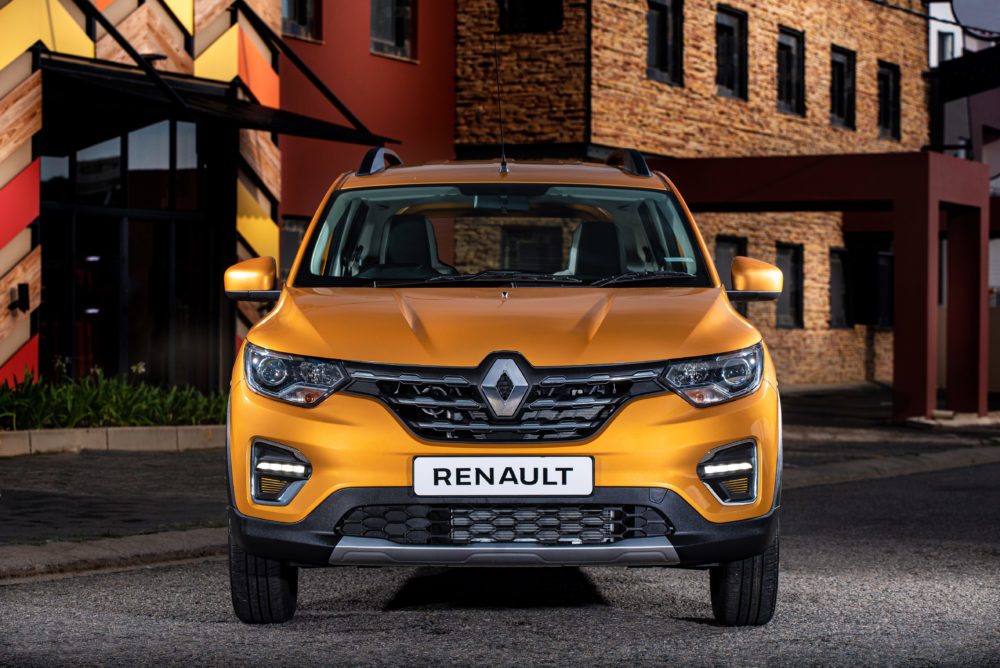 Greeted by the fleet of Tribers and Renault representatives the car allured me and the respective journo's. Before the pleasantries began we clambered into the cars to poke about, checking the rear head and legroom, tumbling and folding the pews in the second row and removing seats in row three to test the various seating options. We manoeuvred the rear air vents and checked where the spare wheel was located. At 3.99m long, the Renault Triber is a compact car. On first inspection it's difficult to believe that there's in fact space for seven, however, the Triber is a product of intelligent compact packaging. It's usually the hotly-anticipated sports cars that cause a buzz amongst the launch attendees before proceedings even begin.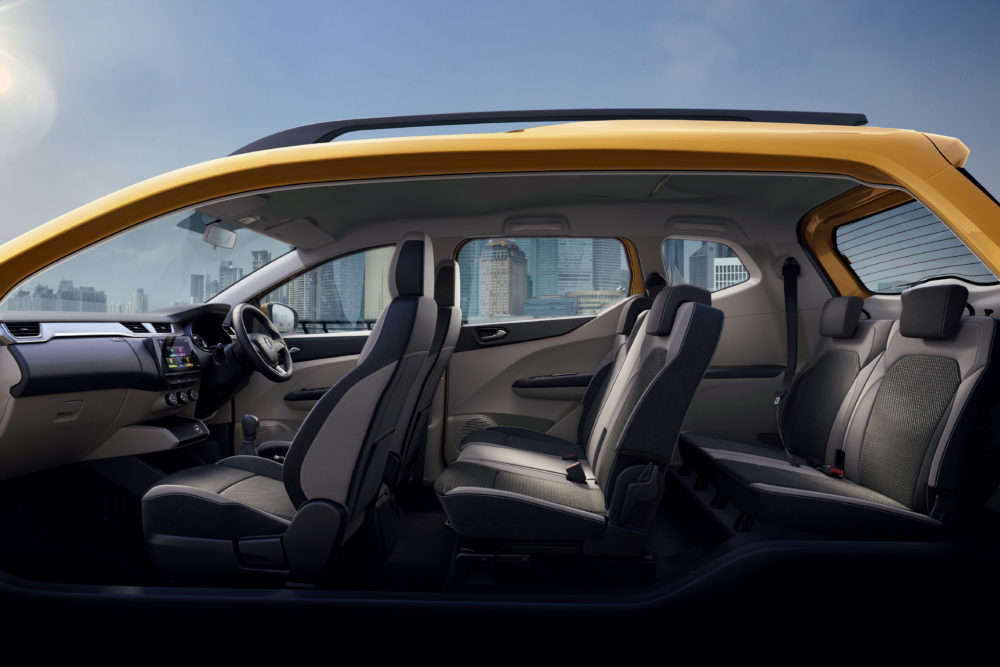 The Triber is built in India in the same factory as the Datsun Go and Renault Kwid and Renault made stern statements emphasising that the Triber is built on a completely new platform namely the CMF-A+ platform. We drove approximately 300 km through the KZN Midlands to Pietermaritzburg and back to the airport in Durban. This loop involved cresting dozens of hills through rural KZN as well as some highway driving.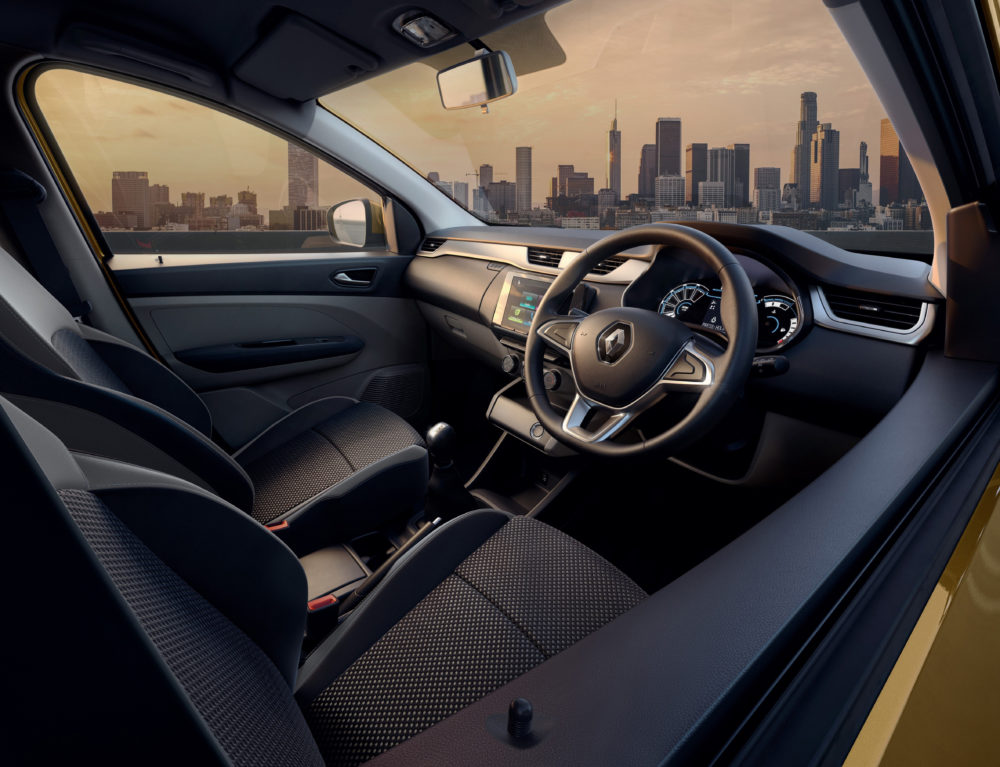 These roads highlighted the shortcomings of the Triber's three-3ylinder heart. It's a 52 kW, 96 Nm unit with dual valve-timing yet at over 900 kg the motor needs to work hard to keep pace with traffic as the digital tachometer reads nearly 4 000 rpm at an indicated 120 km/h. In cut and thrust driving around town, however, it proved to be a much more refined drive with the supple suspension a highlight, easily soaking up speed bumps and even the odd nasty pothole.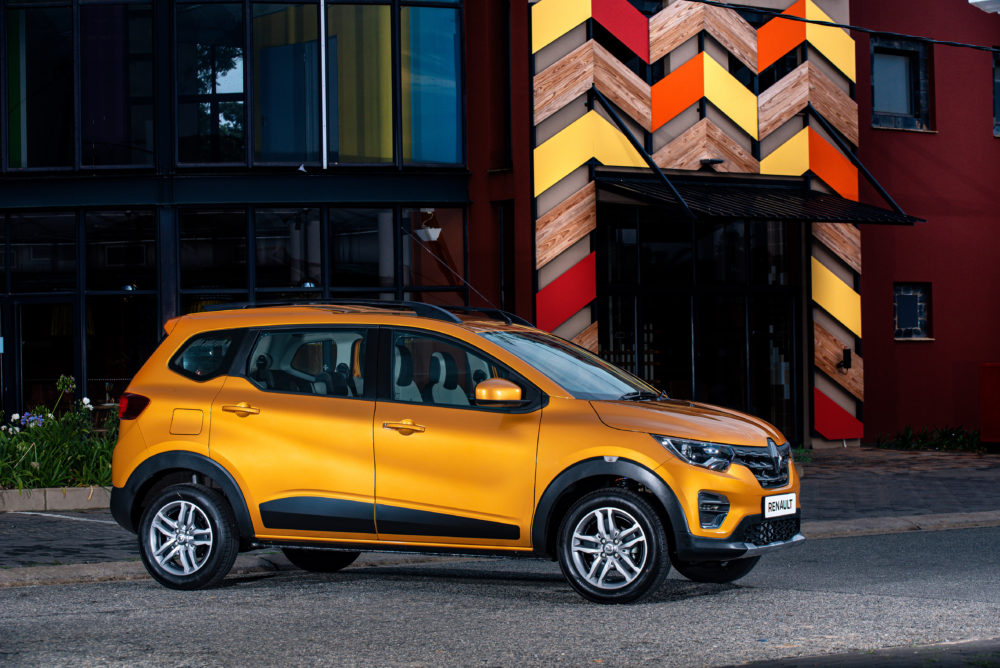 With a bold front-end design, a ride height of 182 mm, 14-inch tyres and a comprehensive features list the Triber offers outstanding value for money. Should you be looking for affordable family transport with a large boot and the option of a usable third row of seats for the in-laws on the odd occasion there are few alternatives for the money. I'd suggest keeping the driving within the urban environment though.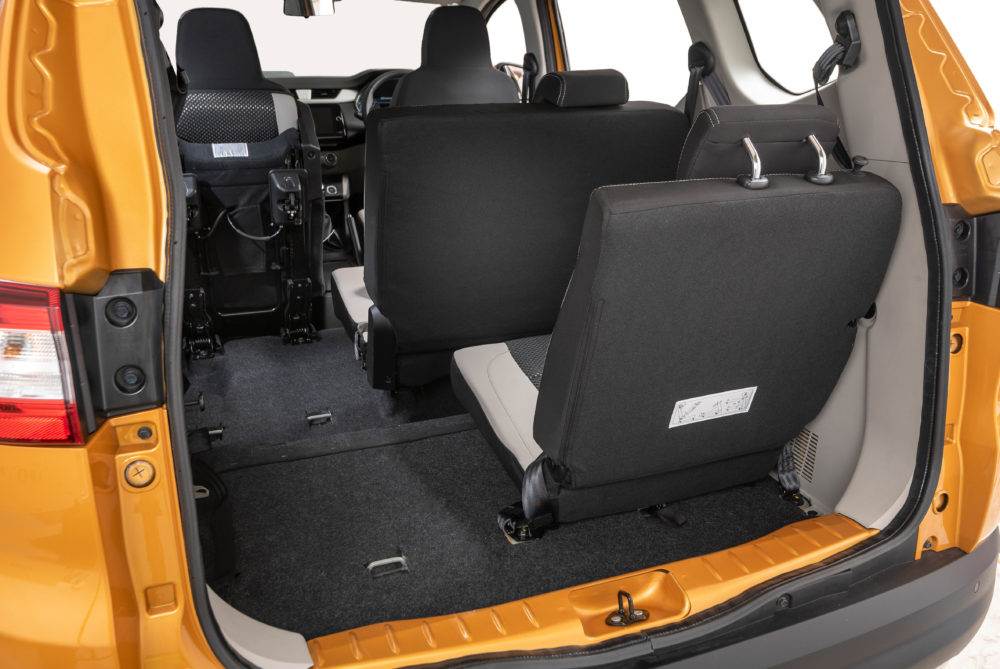 In a nutshell –
Renault Triber
Highs
Value for money and clever interior packaging with A/C vents for all
Lows
The underpowered motor could frustrate, budget feeling interior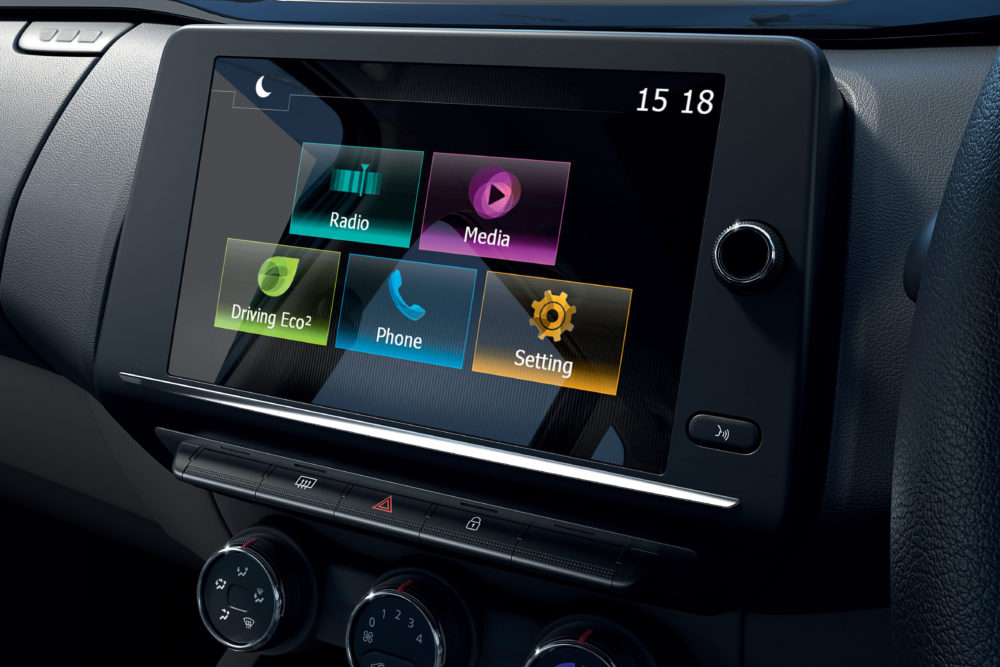 Figures
Engine: 999 cc, three-cylinder petrol
Power: 52 kW @ 6 250 rpm, 96 Nm @ 3 500 rpm
Luggage space: 625 l (5-seater mode)
Tyres: 165/40 R14
Economy: 5.5 l/100 km (claimed)
Transmission: 5-speed manual
CO2 emissions: 131 g/km
Price (from): R164 900