Suzuki as a brand builds some great products, from cars, to bikes and even marine motors. If it's a vehicle that needs propulsion, Suzuki likely has a product to suit. That said, the automotive aspect of Suzuki's business of late has become compact crossover/SUV focused with the Jimny, Vitara and S-Presso leading the way. Considering the current automotive trends, it makes perfectly good sense. They're sticking to the demand that the buyers want practical, good-looking people movers.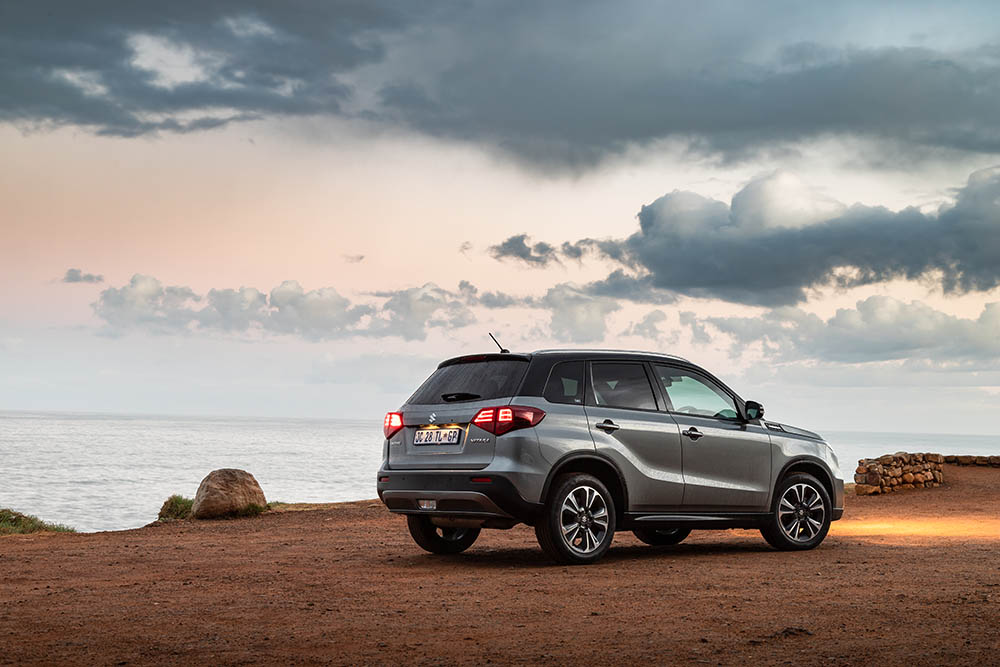 We currently have an influx of compact SUVs in South Africa, and they're all closely matched both on paper and on the road. Key USPs for these sorts of SUVs include small turbocharged engines and having a plethora of technological bells and whistles thrown in. They're not cheap either for cars with the words 'compact' attached. The ones that are cheap have an options list to make your eyes water (ahem Volkswagen) and the ones that are relatively cheap have an average drive.
Pricing aside, the brand presence plays a massive role in this highly competitive compact-SUV market. The Korean competitors are just that, competitors, and they're formidable when it comes to value for money. Though they have a weakness, they lack turbocharged petrol engines. The Hyundai Creta is a prime example.
My previous foray with Suzuki Vitara has been a bit lacklustre, and it's nothing to do with the car, design or gizmos. The naturally aspirated 1.6-litre engine was just a little meh with only 151 Nm.
With this experience on my mind, my week scheduled with the new Vitara 1.4 Turbo was something to look forward to. Was this engine, what it needed all along?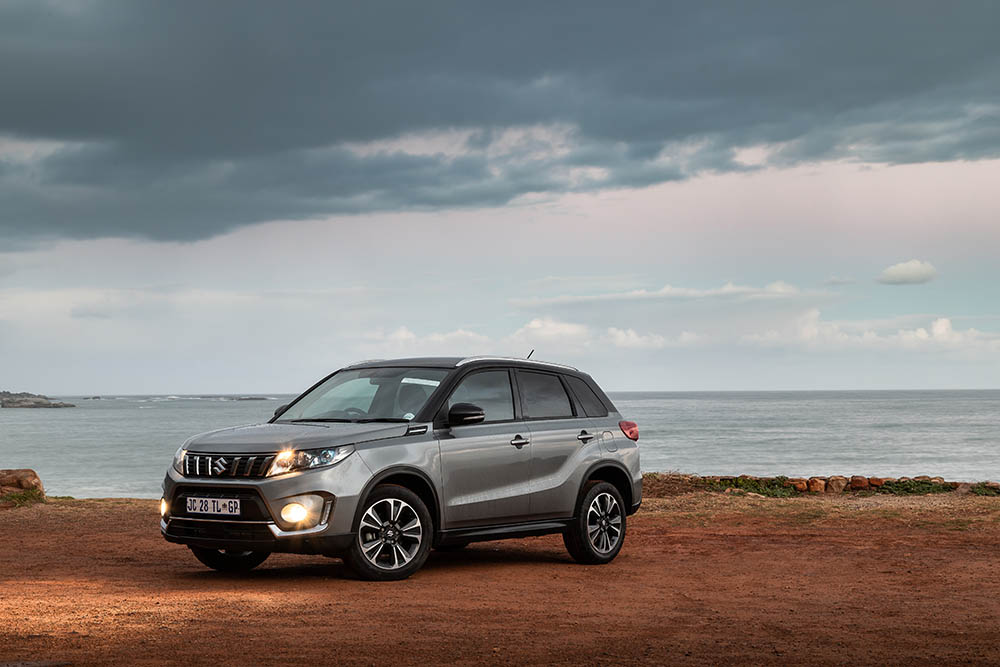 The first outing was a trip to the shops, pulling onto the main road the steering felt incredibly light-weight yet numb, the throttle response was good, the suspension did a decent job of dealing with lumps and bumps and the 6-speed manual gearbox was felt accurate while rowing between shifts. So far so good, but nothing extraordinary.
The return trip home was taken via the long way around to include a tight and twisty mountain pass. A great opportunity to test the Vitara Turbo's dynamic performance. It's a relatively light crossover and it does let the Cape Doctor unsettle the it a little on strait sections but stir the gearbox to have the turbo on full boost and chuck it into a corner and you'll find that it handles well for a front-wheel drive SUV. This could be attributed to the 17-inch wheels and Continental PremiumContact 6 rubber that it runs on.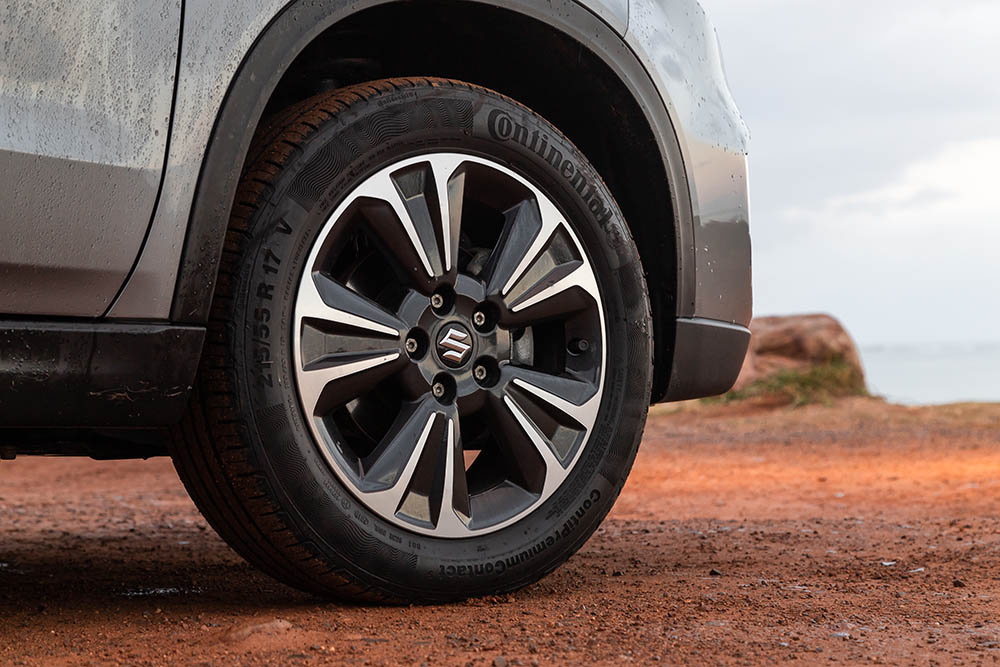 The power unit is 1.4-litre four-cylinder turbocharged BoosterJet engine, producing 103 kW and it's shared with the Swift Sport. The Vitara turbo gets 220 Nm while the Swift Sport has 10 Nm more. On paper the power output of 103 kW might make potential buyers turn away, as there are more powerful compact-SUVs on offer. Though it's about the feel, it doesn't feel like a small people carrier behind the wheel, it's feels alive and connected much like the Swift albeit with a much more family-friendly demeanour. Compared to German competition like the Volkswagen T-Cross, I'd take the Vitara turbo in a heartbeat, it's got a soul and an engine to match.
Claimed fuel consumption is 5,8 l/100 though real-world testing returned 6,0 L/100 km, which is purely the Vitara turbo's fault, it's such a great drive that going places in a fuel efficient manner is not as much fun as lining up the corners from apex to apex. For a compact SUV, particularly compared to its competitors, the Vitara turbo is a class above in the segment when it comes to driving dynamics.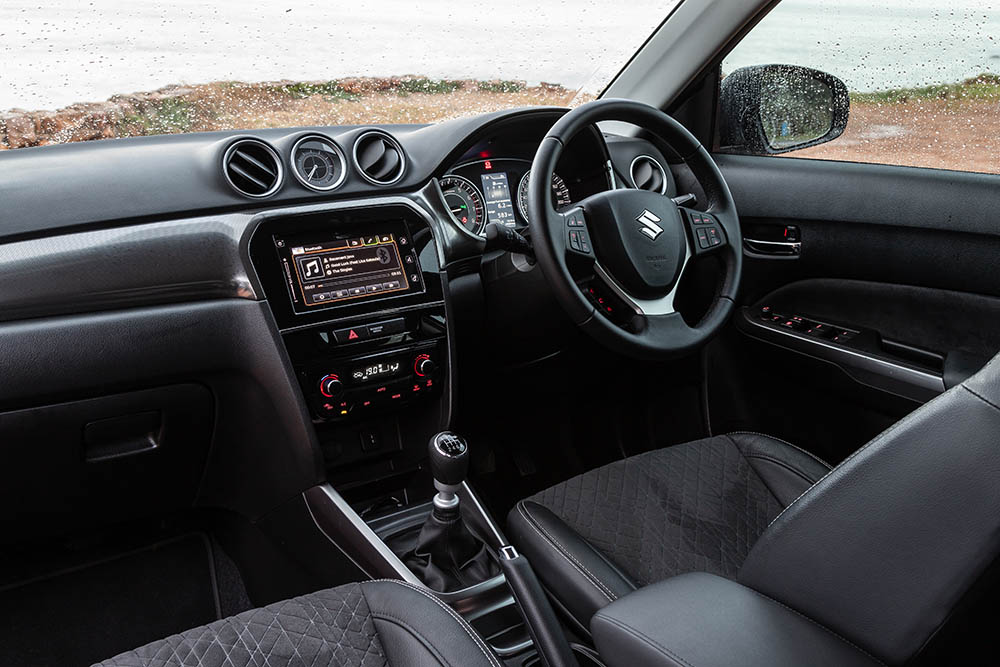 In terms of practicality there is plenty of space for 4 adult passengers. The rear seats are 60:40 split folding, and boot space is on par at 375-litres expanding to 1 120-litres with all the seats folded down. To keep the groceries from being damaged by energetic corning, the boot has neat shopping hooks to hang your bags on. The interior is not a display of over the top decals and styling, yet it's a subtle affair of black soft touch materials which feels suitably premium.
At R396 900 this is not the cheapest in the compact-SUV playing field though it does come fully loaded. There's not a single option that you'll need to specify. Niceties for the GLX include seats with suede detailing, a panoramic sunroof, roof rails, auto headlights, tinted 'privacy' windows, a touchscreen-infotainment system with Apple CarPlay and Android Auto functionality, reverse camera, automatic climate control, steering-wheel controls for audio, Bluetooth and cruise control and push-to-start ignition button.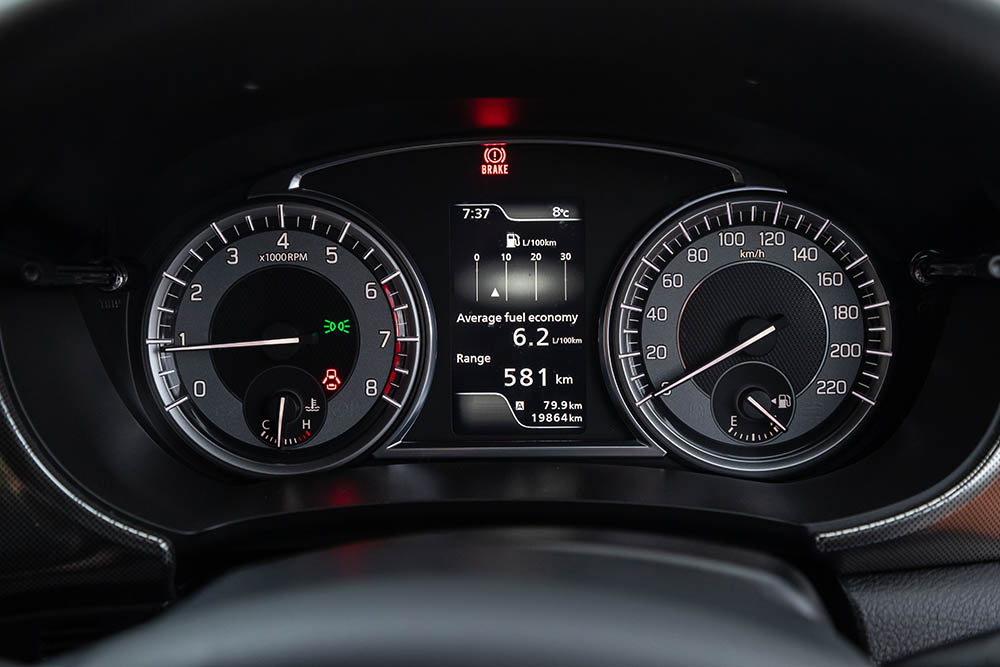 Considering the price, the spec-level and the ability to fulfil all the claims Suzuki make, we're bothered that the Japanese brand is not making more of a fuss about this product. The Vitara Turbo covers a lot of bases and covers them well. It's built for those that want a very-good-at-its-job kind of car. It's a compact SUV that makes the driver feel alive behind the wheel instead of halfway to nap-nap land and is comfortable and spacious enough for the family too. If you can live with a Suzuki badged vehicle on the drive this is one worth serious consideration.
In a nutshell
Suzuki Vitara 1.4 Turbo GLX
Highs
Refined yet punchy turbo engine, a class leader dynamically, loads of kit
Lows
Strong winds disturb the ride at highway speeds, satellite navigation is not available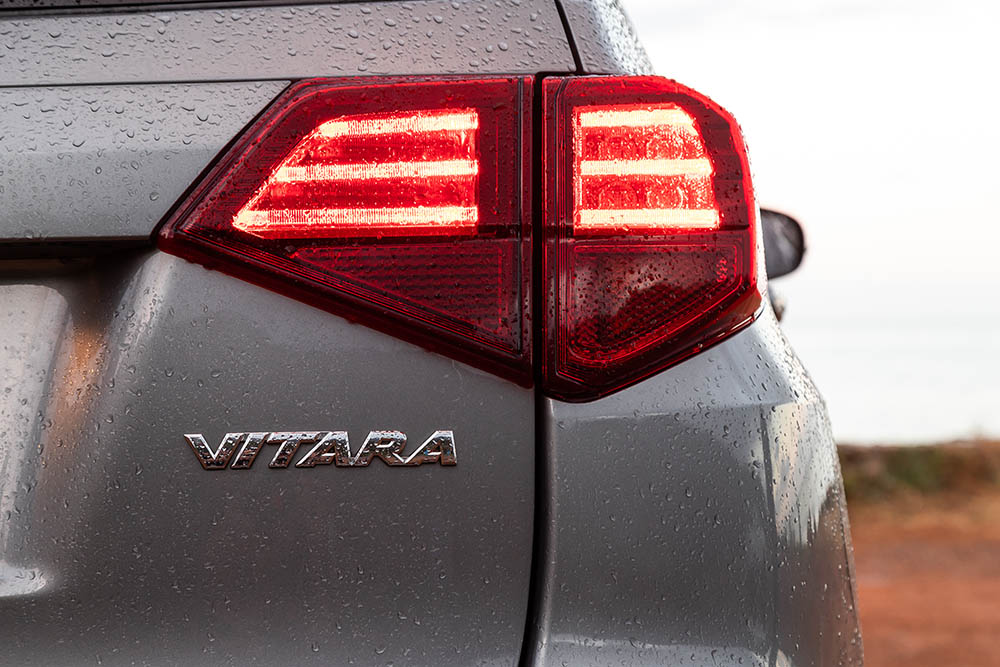 Figures
Engine
1 373 cc, 4-cylinder, turbocharged petrol
Power
103 kW @ 5 500 rpm, 220 Nm @ 1 500-4 000 rpm
Performance
0-100 km/h 9.5 sec (claimed)
Top speed
200 km/h
Tyres
215/55 R17 Continental Premium 6
Economy
5.8 l/100 km (claimed)
Transmission
6-speed manual, front-wheel drive
CO2 emissions
136 g/km
Price
R396 900