Maserati has officially unveiled the MC20, the brand's new sports car debuting the new Nettuno engine. It's a 463 kW twin-turbo V6 unit with 730 Nm. It claims to deliver potent performance with 0-100 km/h in under 2,9 seconds and a top speed over 325 km an hour. This engine signals Maserati's return to producing its own power units after a hiatus of more than 20 years.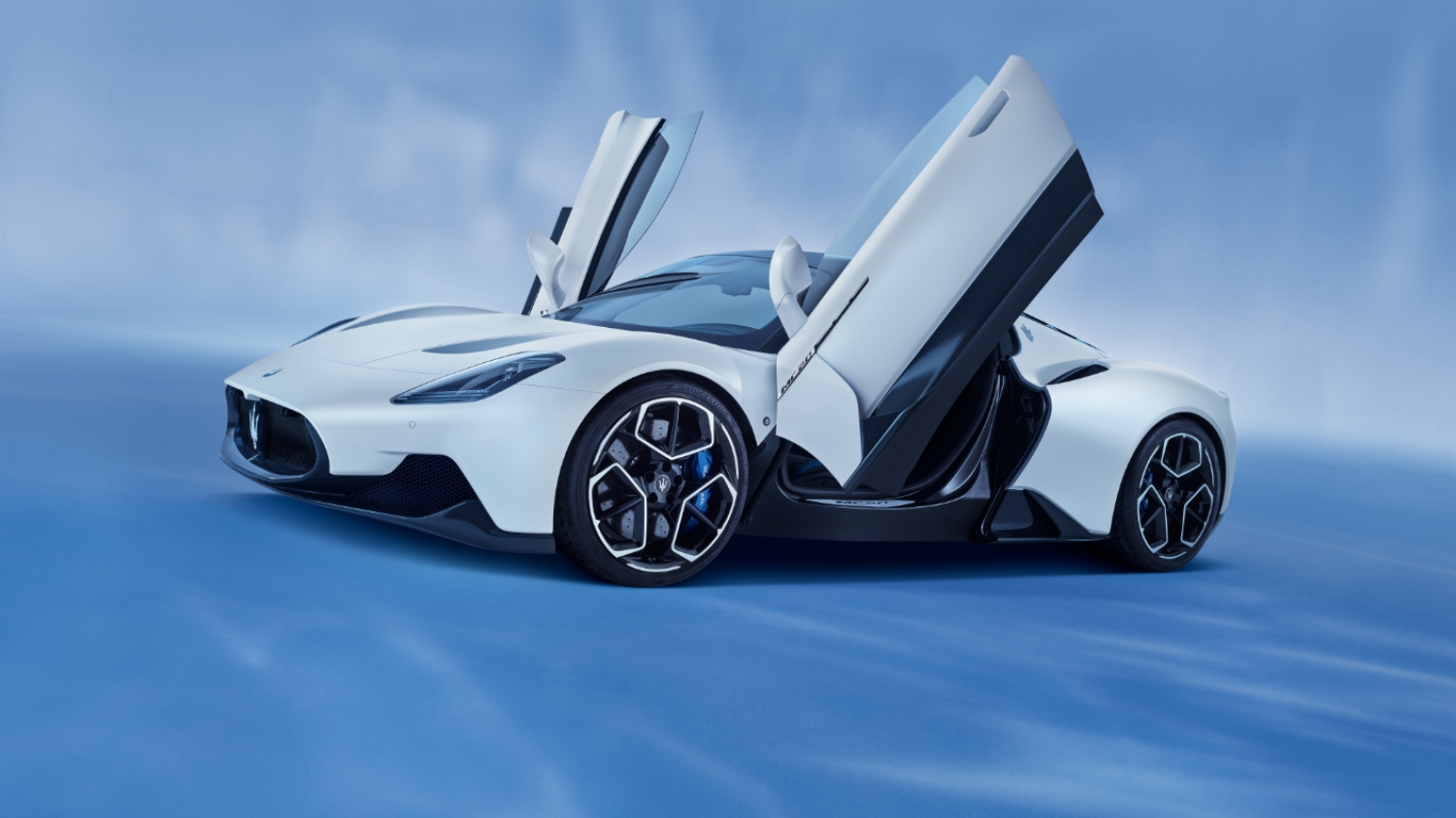 The MC20 is an extremely lightweight car under 1,500 kg with aerodynamics that were designed over two thousand man-hours in the Dallara Wind Tunnel. The resulting car has a sleek line, with no mobile appendages but just a discreet rear spoiler that improves downforce without detracting from the MC20's beauty. Interestingly the MC20 is designed to enable coupé and convertible versions and for full-electric power.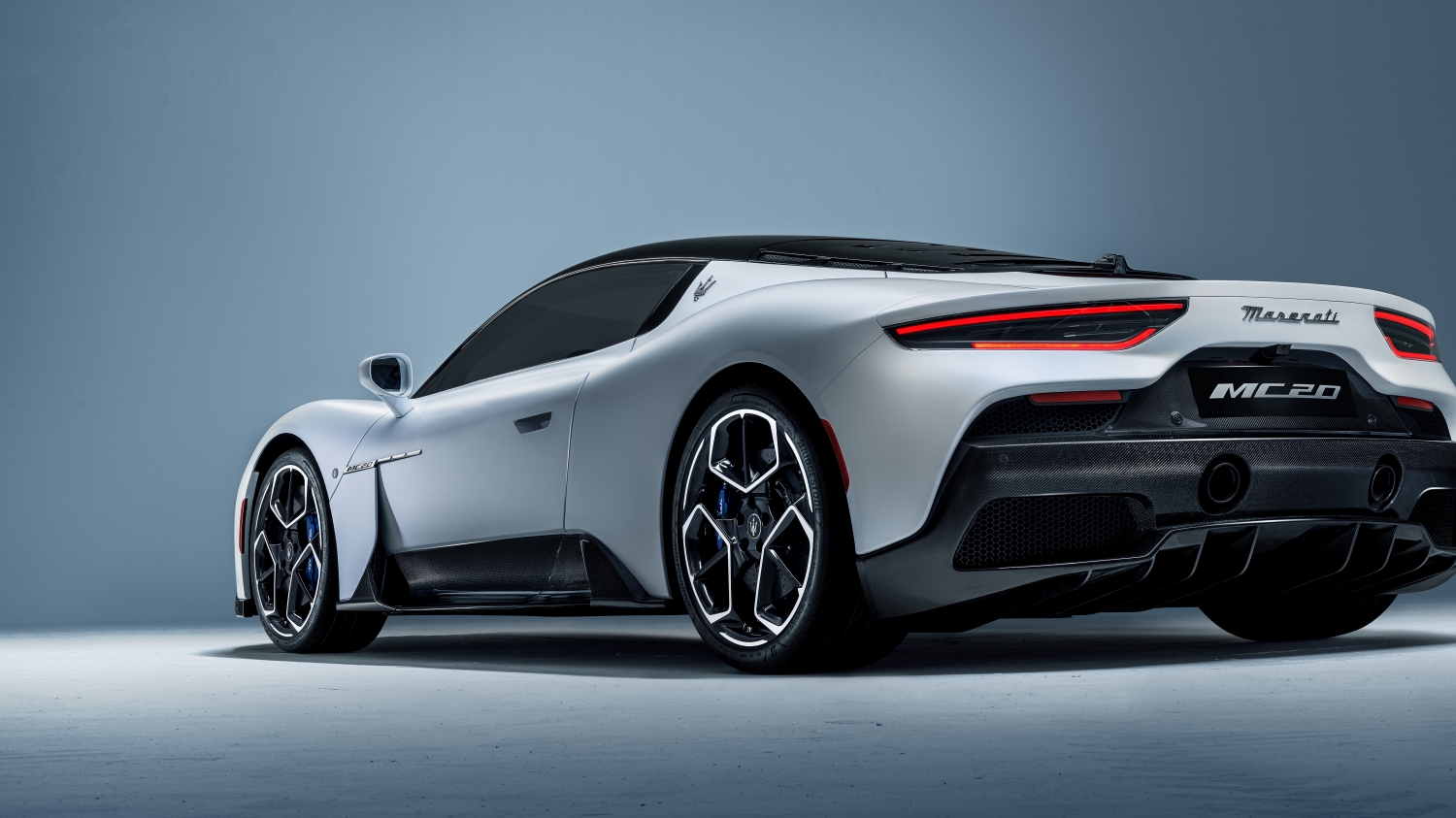 Once inside the cabin, every component has a purpose, and is completely driver-oriented. Two 10 inch screens: one for the cockpit and the other for the Maserati Touch Control Plus system. The carbon fibre-clad central console offers just a few features: the wireless smartphone charger, the driving mode selector (GT, Wet, Sport, Corsa and a fifth, ESC Off, which deactivates the control functions), two speed selection buttons, the power window controls, the Multimedia System controls, and a storage compartment underneath the armrest. All the other controls are on the steering wheel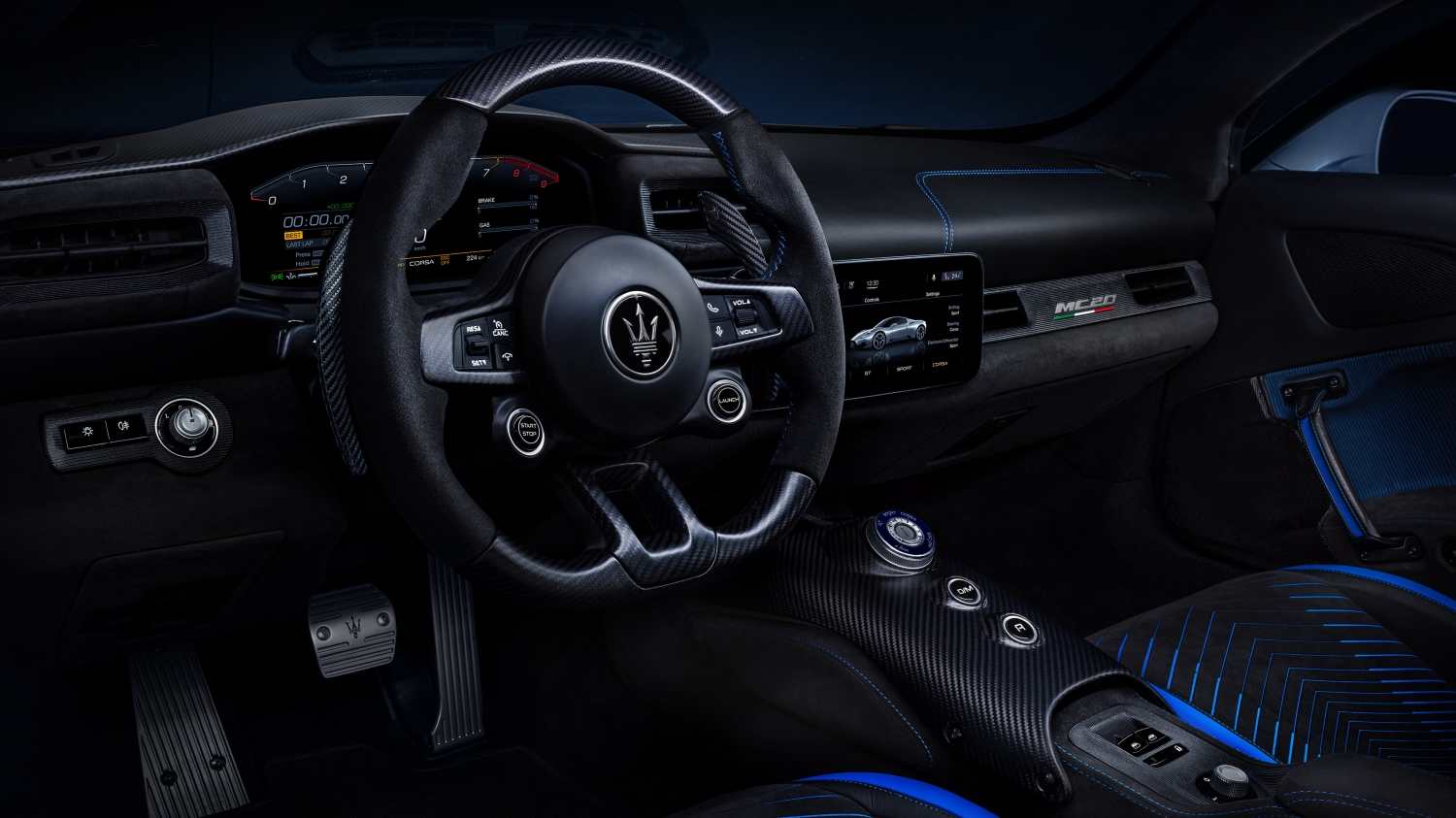 The new MC20 will be connected at all times with the Maserati Connect program. The full range of services includes connected navigation, Alexa and Wifi Hotspot and can also be managed through the Maserati Connect smartphone or smartwatch App.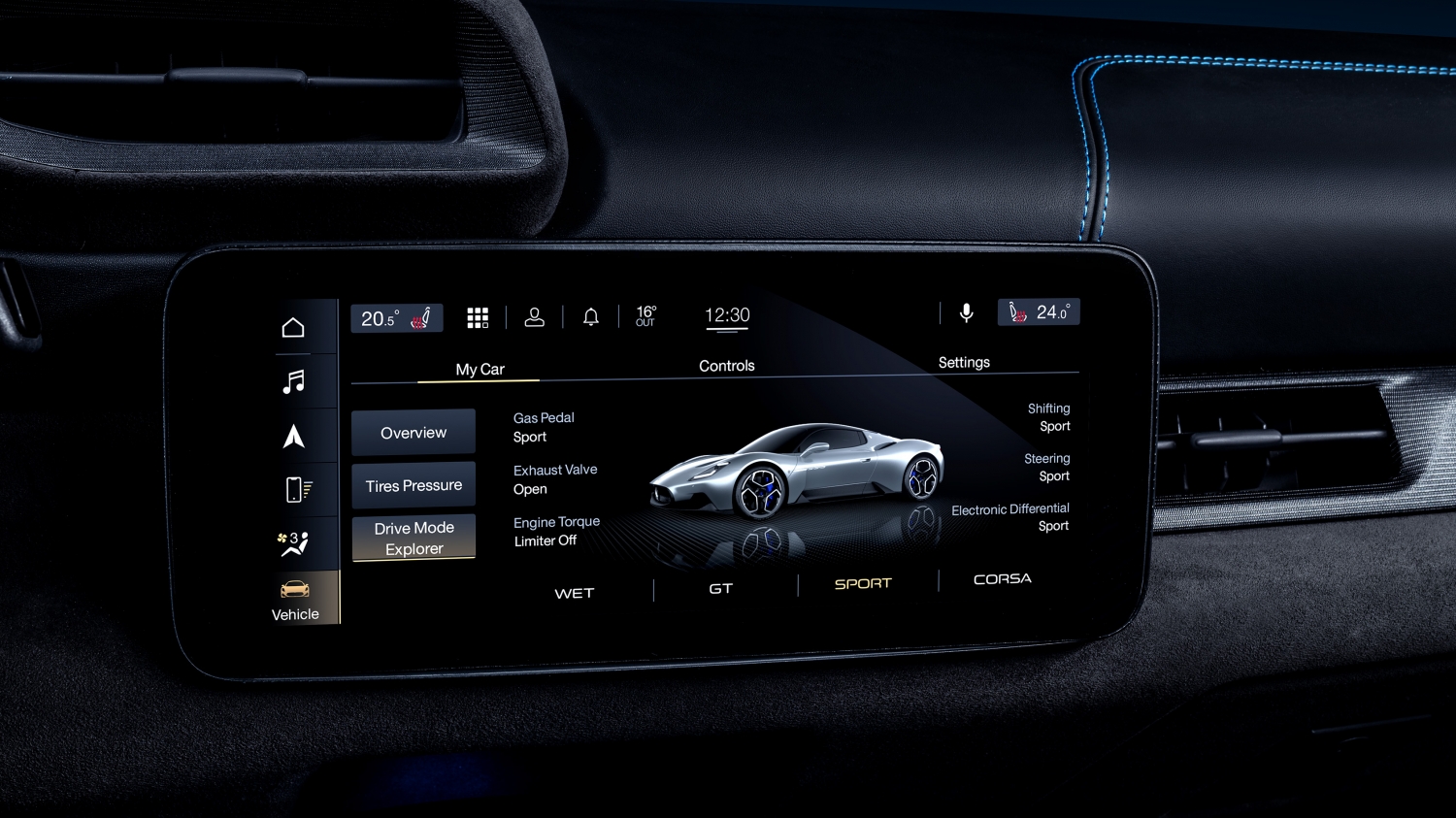 For the launch, Maserati has also developed six new colours to characterise MC20: Bianco Audace, Giallo Genio, Rosso Vincente, Blu Infinito, Nero Enigma and Grigio Mistero. Each of them has been conceived, designed and developed exclusively for this car and they all convey important themes: a strong reference to Made in Italy, to Italian identity and to the land, as well as one linked to Maserati tradition.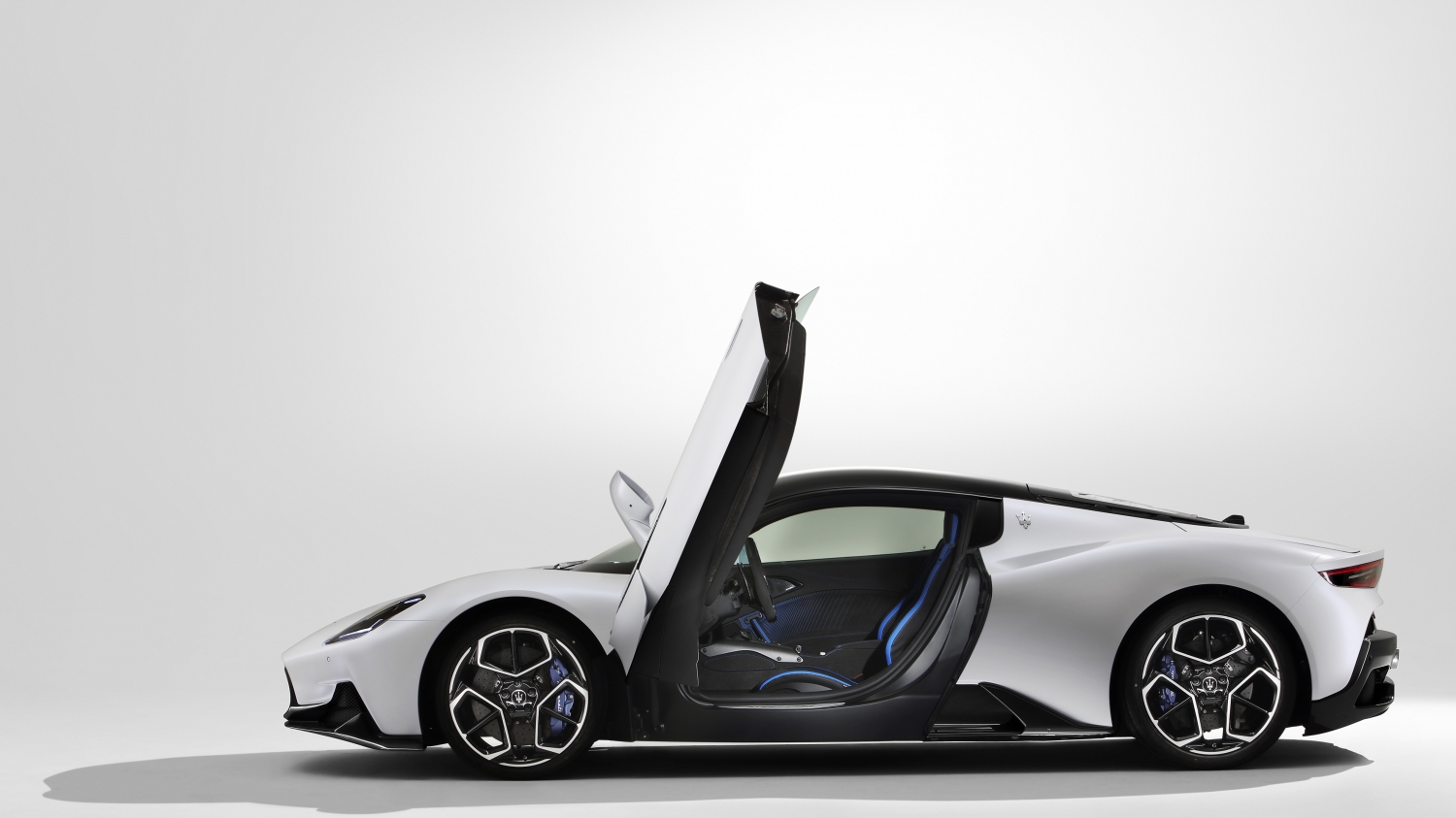 Both visually and conceptually, there are strong references to the MC12, the car that marked Maserati's racing comeback in 2004. In the same way as its predecessor, MC20, with its explicitly racing soul clear from its name alone, announces the intention to return to the world of racing.