Land Rover has launched the powerful Defender V8 as part of a range of enhancements to its award-winning 4×4 family. The new  Defender V8 and flagship Defender V8 Carpathian Edition provide a unique combination of performance and capability, with bespoke chassis settings delivering new levels of driver engagement and agility both on and off-road.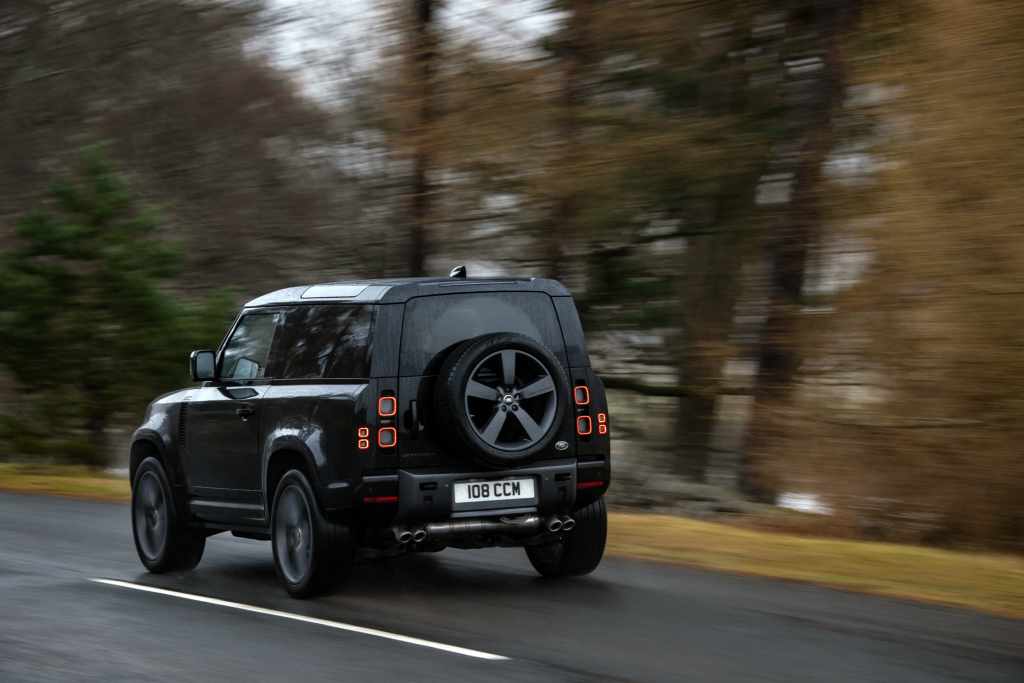 The powerful new models build on decades of Land Rover V8 heritage – spanning the original Stage I V8 of the Seventies, North American Specification models of the Nineties and powerful Defender Works V8 – as the characterful engine joins the latest range of efficient Ingenium petrol, diesel and advanced Plug-in Hybrid Land Rover powertrains.Heightened connectivity is also part of the updates. Defender's state-of-the-art Pivi Pro touchscreen infotainment is now available with a range of desirable new features, including the option of a larger 11.4-inch touchscreen display*. Wireless device charging with integrated signal booster is now fitted as standard with the Comfort and Convenience Pack for improved convenience and call quality.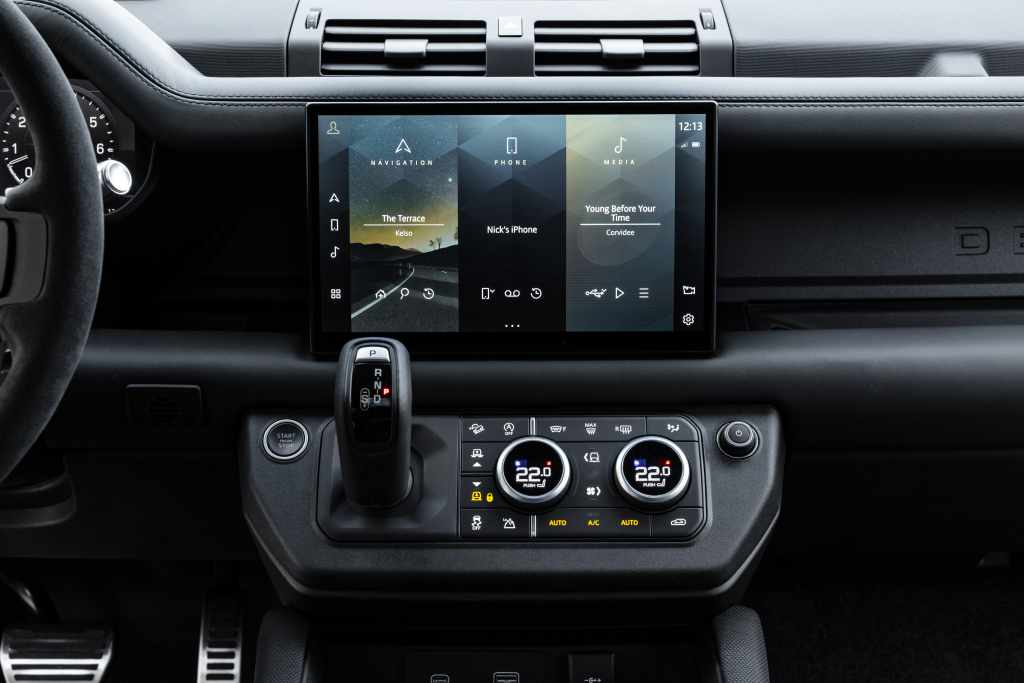 With unique suspension and transmission tuning, including bespoke spring and damper rates and a new Electronic Active Rear Differential, it delivers more agile and engaging handling with heightened body control – all accompanied by a characteristic V8 soundtrack. Power comes from Land Rover's 5.0-litre V8 supercharged petrol engine, which produces 386 kW and 625Nm of torque and drives through an eight-speed automatic transmission. The Defender V8 90 accelerates from 0-100km/h in just 5.2 seconds with a top speed of 240km/h.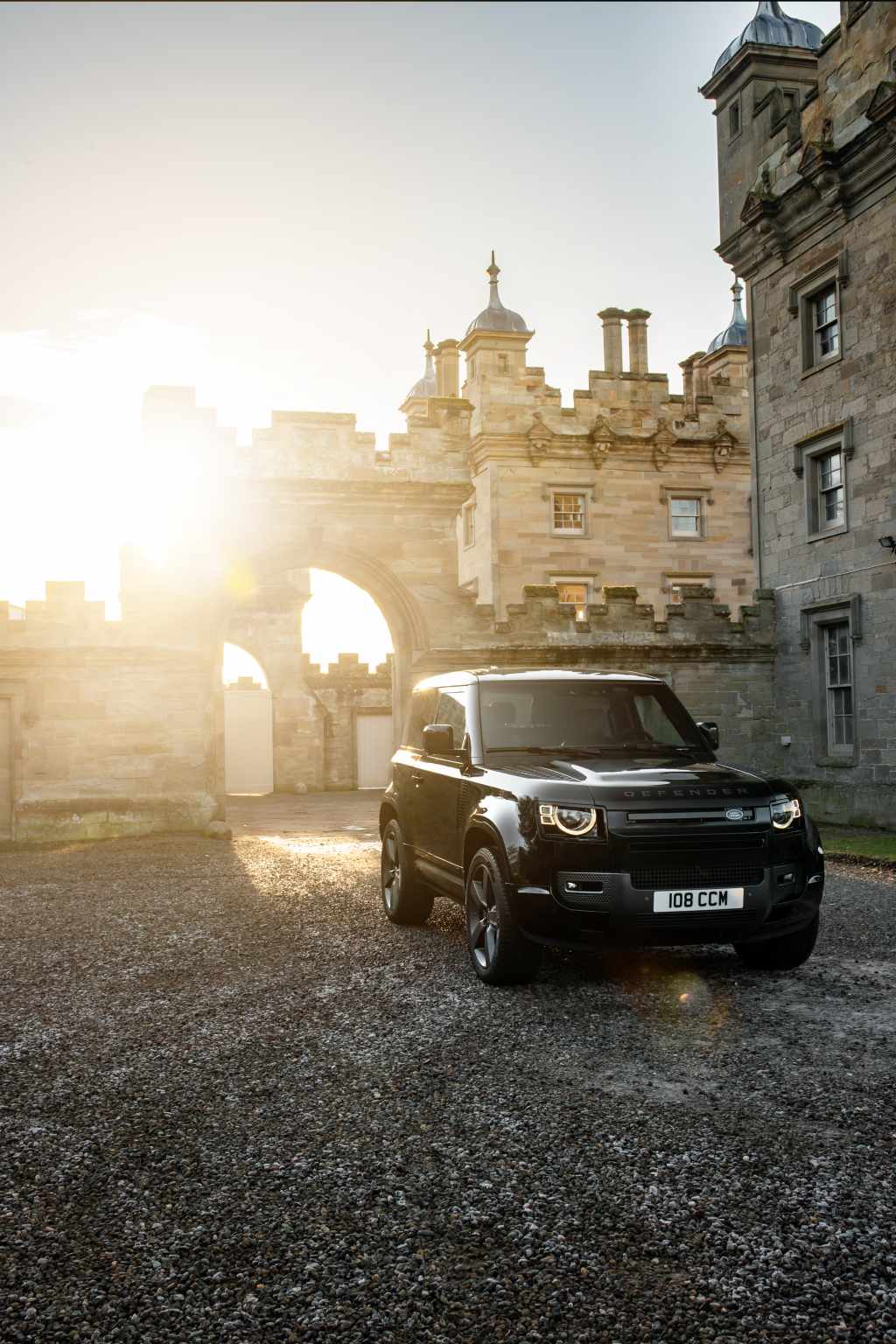 Larger-diameter and solid anti-roll bars help reduce body roll in extreme cornering, while the unique Electronic Active Rear Differential introduces a Yaw Controller that allows fine control of the Defender V8's cornering attitude as it reaches and exceeds the limit of grip. Careful calibration of the new Dynamic program in Terrain Response 2, gives Defender V8 a more agile, playful and responsive character. In this setting, a sharper throttle response and bespoke tuning for the Continuously Variable Damping combine with the stiffer suspension bushes for immediate steering responses.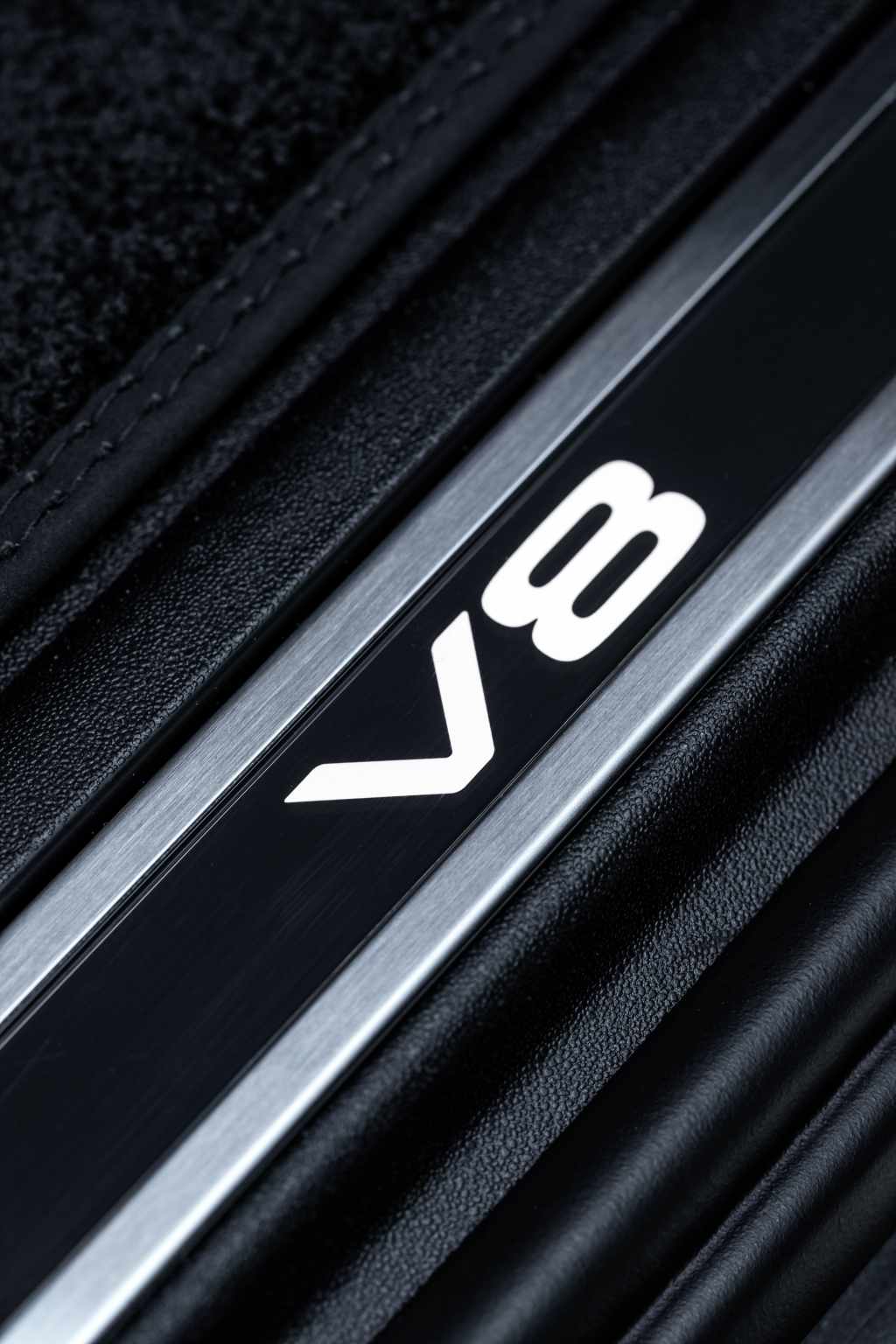 We know that a V8 Defender is not completely necessary but we're very glad that Land Rover had gone and put this beast into production.