As far as 60th Birthdays go, expectations are that it should be a subdued affair. Scenes involving some stale platters with dried-out sandwiches and milky tea accompanied by a 'happy birthday' song mumbled sheepishly off tune. But not the Mini. That is not what the brand's about. This party will be one with too many naughty hip flasks, music turned up way too loud and more mischievous backside slapping.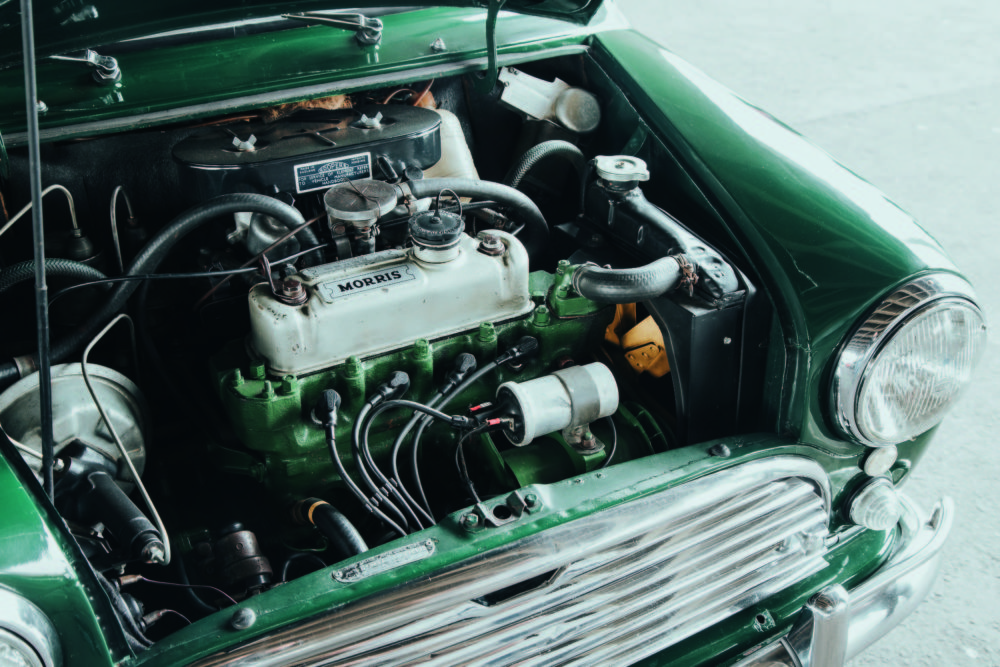 After the Suez Canal crisis of 1956 which saw a shortage of fuel in the United Kingdom, consumers were no longer buying large gas-guzzling cars. In stepped BMW, selling their Isetta bubble car which the Germans loved, but the Brits decided to have none of that. Alec Issigonis was tasked with the job of building a small, efficient, cost-effective car that could comfortably seat four people and their luggage.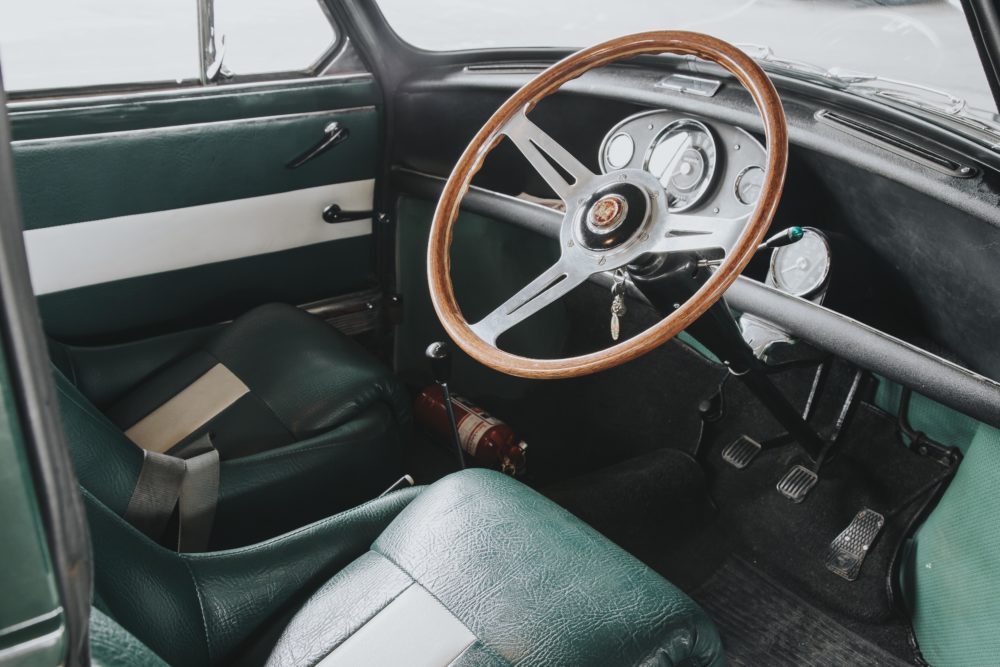 Issigonis had an ingenious design in mind. Instead of having the engine sit laterally in line with the wheels he decided to transversely mount the engine and drivetrain, freeing up precious space in the cabin that would otherwise have housed a prop shaft and rear differential. Revolutionary for the time and a design copied by every front-wheel-drive vehicle ever since. What about the luggage? Simple. The boot lid held the secret. It would open downwards to allow bags to be packed and held in place through fix points. Again, another clever idea that helped our friend, Alec, earn a knighthood. Which means from here on out that'll be 'Sir Alec' to everyone.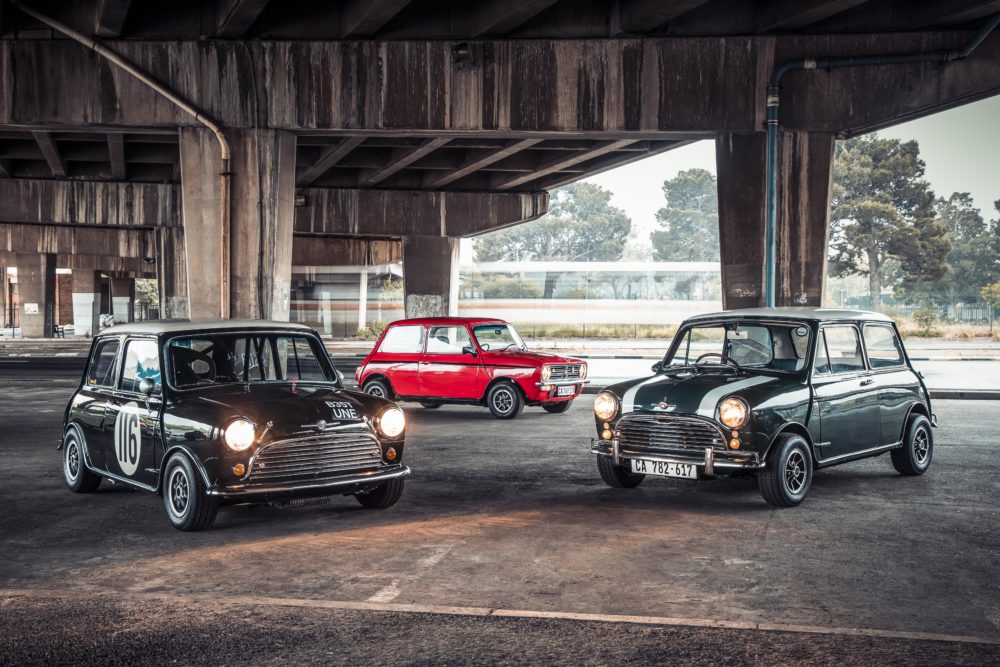 'A brand is a thousand small gestures,' said Disney CEO, Michael Eisner once upon a time, and the Mini embodies that brand ethos from its physical size to other one other simple recipe: a wheel at every corner. An unexpected masterclass in nimbleness and jack Russell-like behaviour versus everything else on the road ensued. Iconic two-tone paint schemes, wide arches, bonnet stripes and the one that stuck out the most, and typically British (get the Earl Grey tea and cucumber sandwiches ready) was the Union Jack design.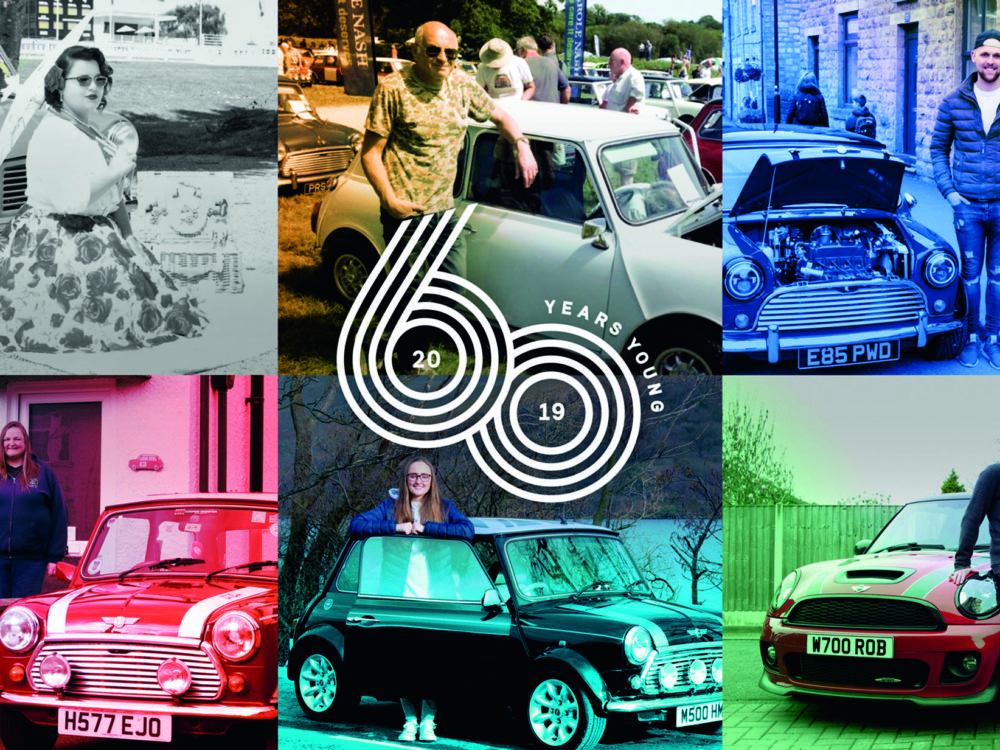 Another unique characteristic of the Mini during the era of the drive-in (yes, there was a period before cellphones where folk would go and watch movies on a big screen from their cars) would be that one could pivot both the driver and passenger seats to rest on the front dashboard, effectively turning the back seat into an impromptu living-room sofa. Perfect for date night. Here is another one of those 1000 small gestures, it's said that Sir Alec wanted the bottle holders in the doors to perfectly house a bottle of his majesty's chosen drink of choice, Gordon's Gin. I guess they did things differently in the 1960s.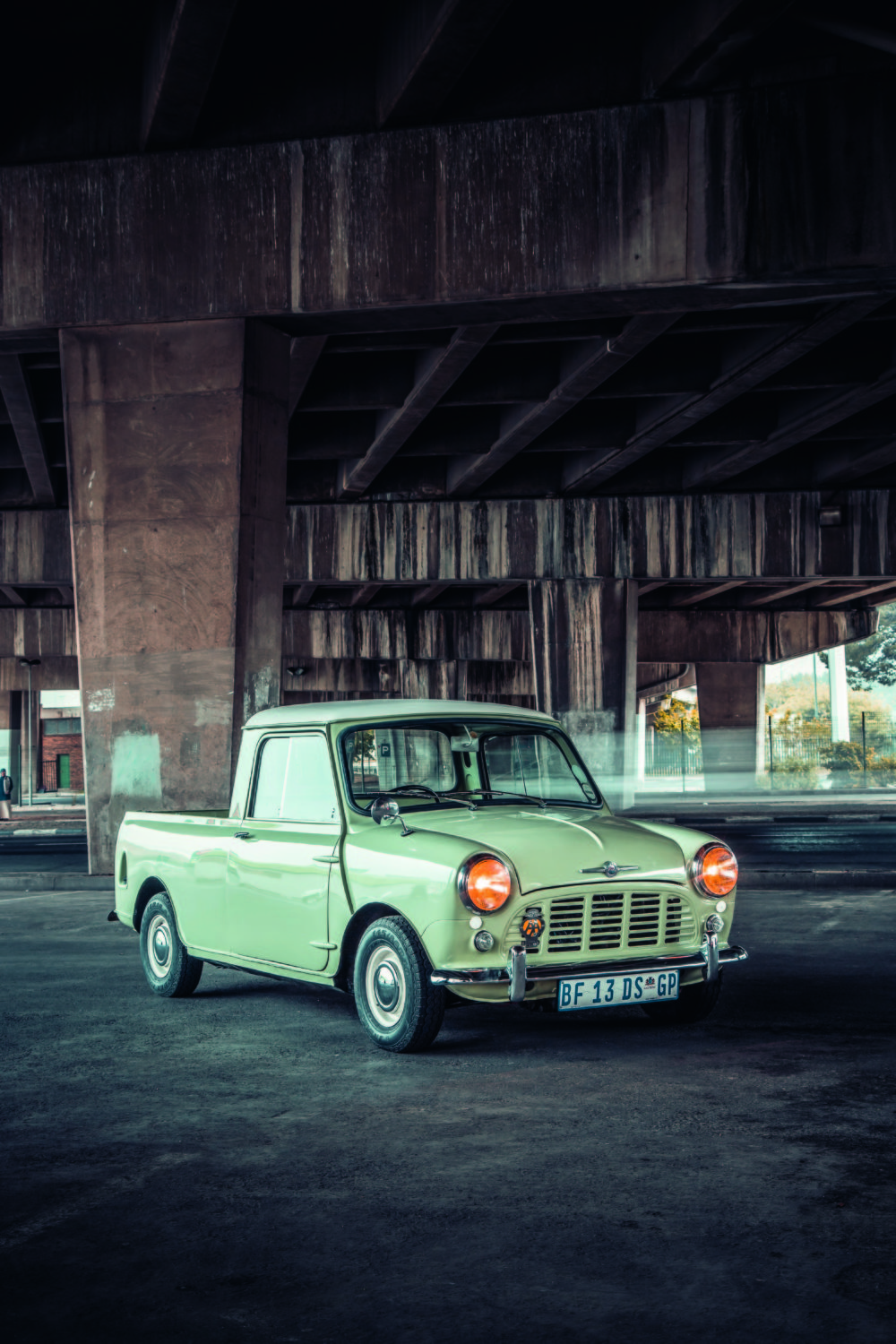 From Coopers to Clubmans, estates and pick-ups, each spawned multiple iterations serving up a different poison for anyone to savour. More than twelve different countries across the globe built the Mini and the people loved them. They came in various shapes and forms but kept the basic wheelbase and its iconic shape with tiny 10-inch wheels, exposed panel seams and chrome surrounds. As the song goes, they were even big in Japan.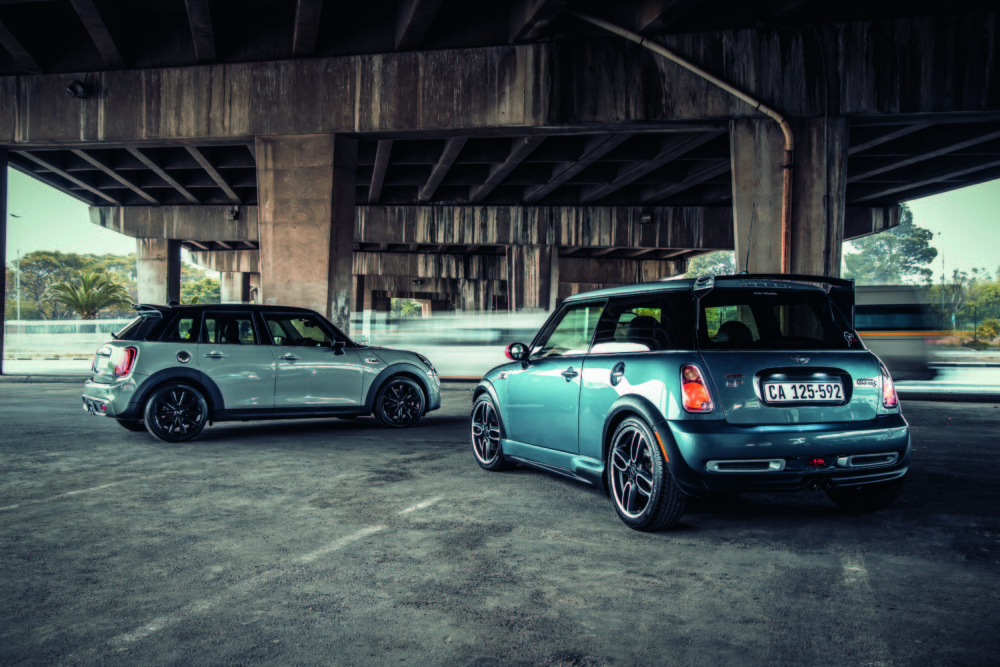 With its distinctive 8-valve gargle, a deep thud and simultaneous clank to the doors that seldom lined up correctly, and a bus-driver-like seating position; you know you're in a classic Mini. These sounds were unique to Mini. If everything worked well, and you arrived at your destination with no sudden unplanned stoppages, it would be somewhat of a letdown. It's almost as if these cars, on cue, wanted you to experience life's challenges.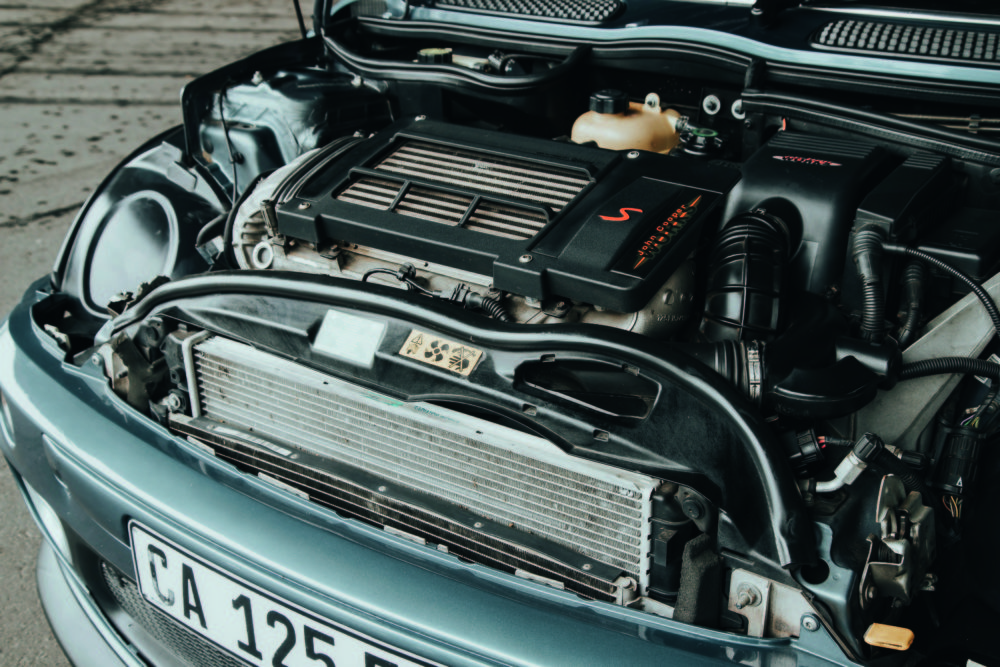 It became a symbol of triumph in the years following the war and from its deeply functional roots, it became an all-out fashion icon. Everyone had to have one. From pop stars like Paul McCartney to motoring icons like Steve McQueen to Bruce Mclaren, Even the great Enzo Ferrari had one, delivered personally by Sir Alec himself.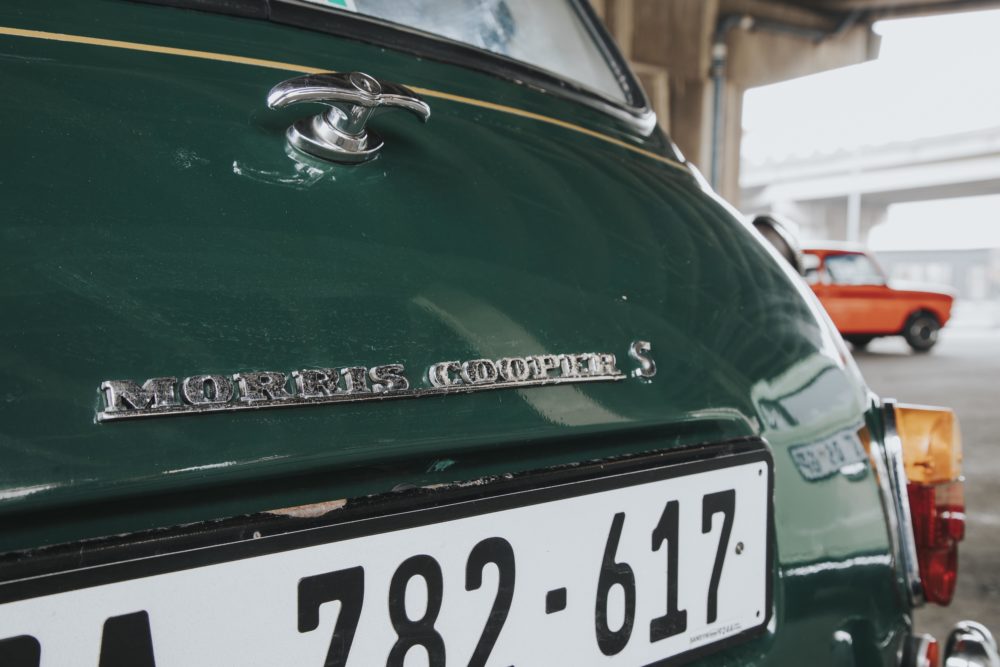 People laughed. It was always going to be a David-vs-Goliath battle the first time someone slapped some race numbers down the side of it. The same crowd suddenly became transfixed when the gutsy Cooper S finished in first place in the Monte Carlo Rally in 1964, and reasserted its dominance once again in '65 and '67. The tight corners and slippery conditions played well into the Mini's rail-like handling, where legendary drivers like Paddy Hopkirk and Timo Mäkinen knew how to exploit it.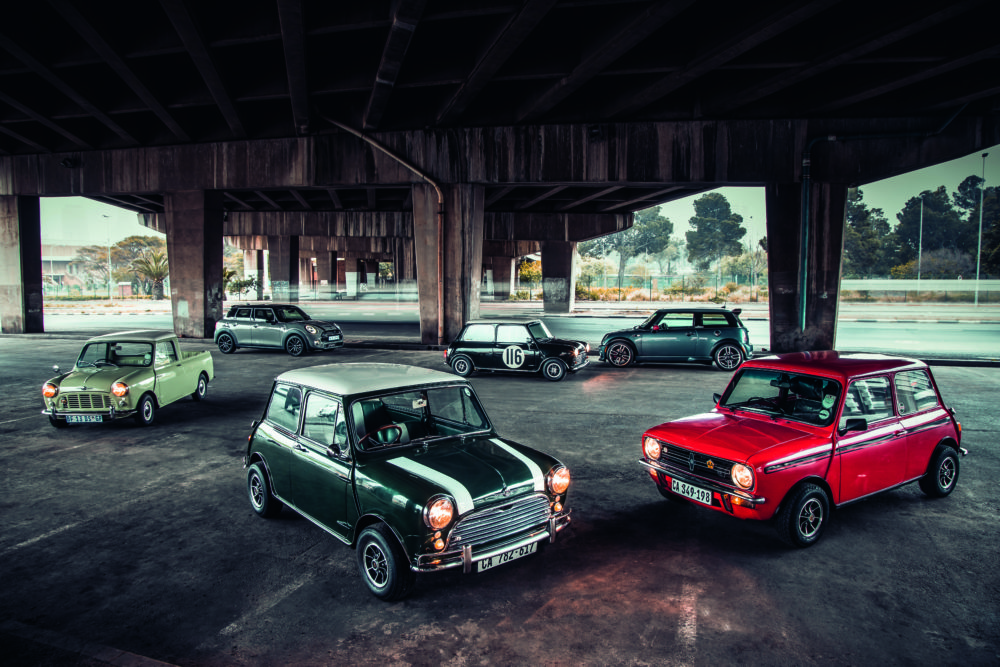 If you're wondering what happened in '66, just by the way, they were contentiously disqualified due to a headlight issue after finishing first, second and third. It is during these years that John Cooper cemented his name in the modification scene, taking the humble commuter car and turning it into the giant killer it would be revered for. The Mini shared in the fruits of circuit racing and competed at some of the most grueling races on earth in events like British Touring Cars, the Bathhurst 1 000 and even the 24 hours of Le Mans in 1966 with a Mini Marcos. In more recent years a Mini has won the Dakar Rally four times.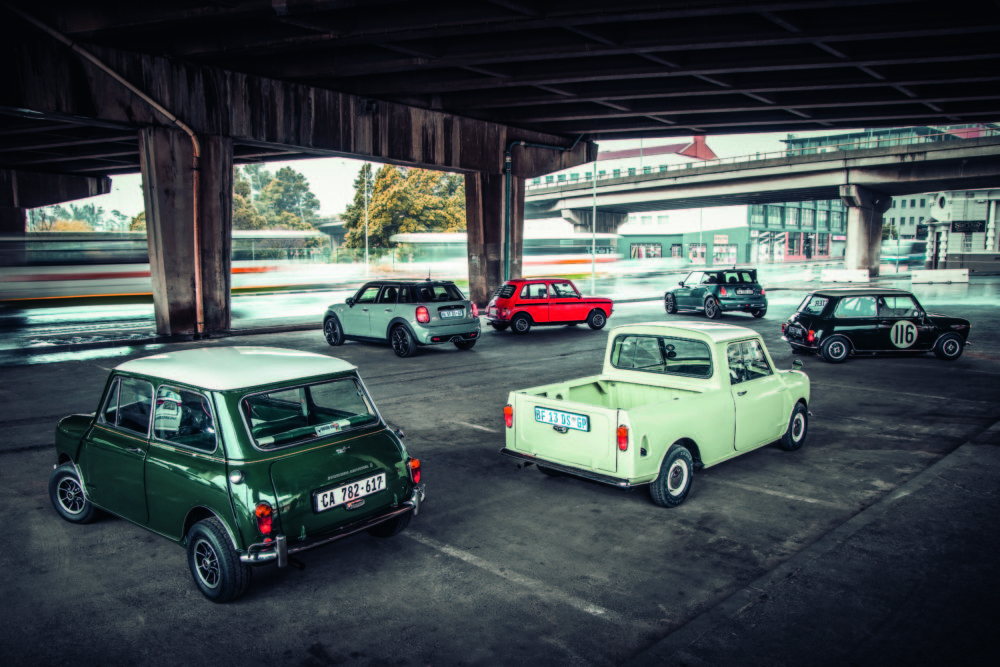 In 2001, Mini had its second wind as the Bavarian powerhouse, BMW, took over. Initially, to the purists at heart, this came as some sick form of treachery. Perhaps payback for outselling the bubble car? But as the years went by, the stalwarts largely grew fond of the takeover and a new wave of Mini enthusiasts were readied to join in the modernization of the brand, ushering it into the new millennium. Whichever way you want to spin it, BMW saved the day; breathing new life into Mini, whilst simultaneously respecting the heritage by not straying too far away from the original fun spirit. The Germans never forgot the quirks, and the concept of 1000 small gestures, that made the original Mini. The fun pint-sized pocket rocket it should always be with a simple recipe: a wheel at every corner and enough get up and go.
In the end, the Model T Ford was voted the most influential car on earth and from an important point of view, who can disagree. However, over the last 60 years, it's the Mini that captivates. Everyone has a Mini story. The Mini, with great zest, crept its way into our hearts, connecting families. We all can somehow relate to it and if not, go find someone close by who has one and go thrash it around a few corners. You're bound to have fun. Happy 60th birthday, Mini. Enjoy the hangover.