We gather nine high-performance cars all staking a rightful claim to MOTOR's inaugural Speed Test crown, the sum total of which adds up to 3 210 kW and R20.8 million! Ray Leathern and Damian Adams are your adjudicators on this three-day hellraiser on the Western Cape's finest driving road.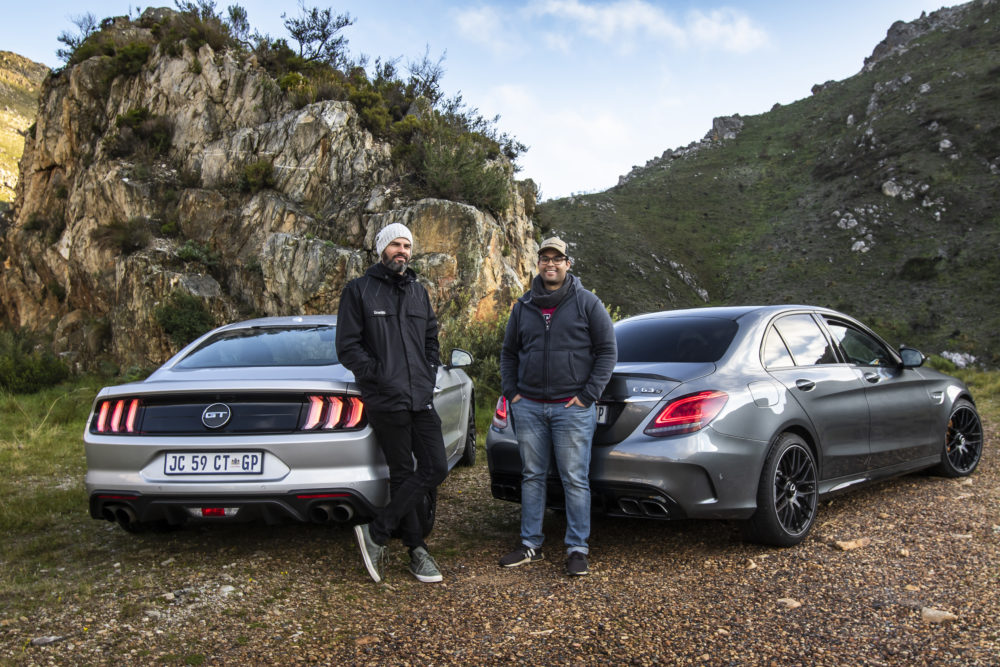 You cut to the chase on the masterful Franschhoek Pass just south of the wineland town of the same name – arguably the jewel among the countless gems of Western Cape driving topography. Sometimes the gods of speed choose to smile upon you a little brighter than usual and due to heavy rains and a freakish landslide in the preceding months, the pass just so happens to be closed to the usual tourist traffic lopping out of Franschhoek. So, when approached from the southern, Theewaterskloof Dam side, a deserted 16 km stretch of driving nirvana awaits. It's our own personal race track for MOTOR Speed Test.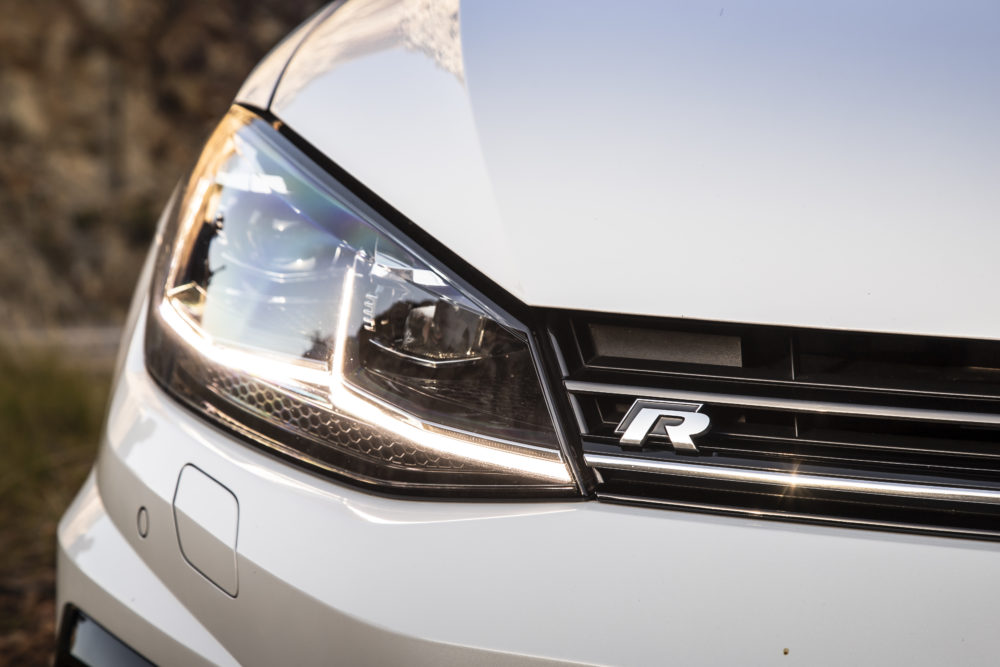 Nine completely contrasting shapes – from a modest hatchback, an American muscle-car legend and a host of cunning rear-drive powerhouses, to JDM royalty and the fiercest European supercars – each scythe at high speed along the picturesque stretch past the dam towards the business end of Franschhoek Pass. Transport riders on horseback back in the 1800s used to crack their whips to warn oncoming traffic around the perilous hairpins of this pass. Today there's no need for such niceties as this hellish-quick squadron sends full-throttle bellows and barks into the once still valley air like a beautifully orchestrated symphony of internal combustion.
But let's not get ahead ourselves, shall we. This is serious business. Let the testing begin…
Less than R1 million
Friendly fire – Volkswagen Golf R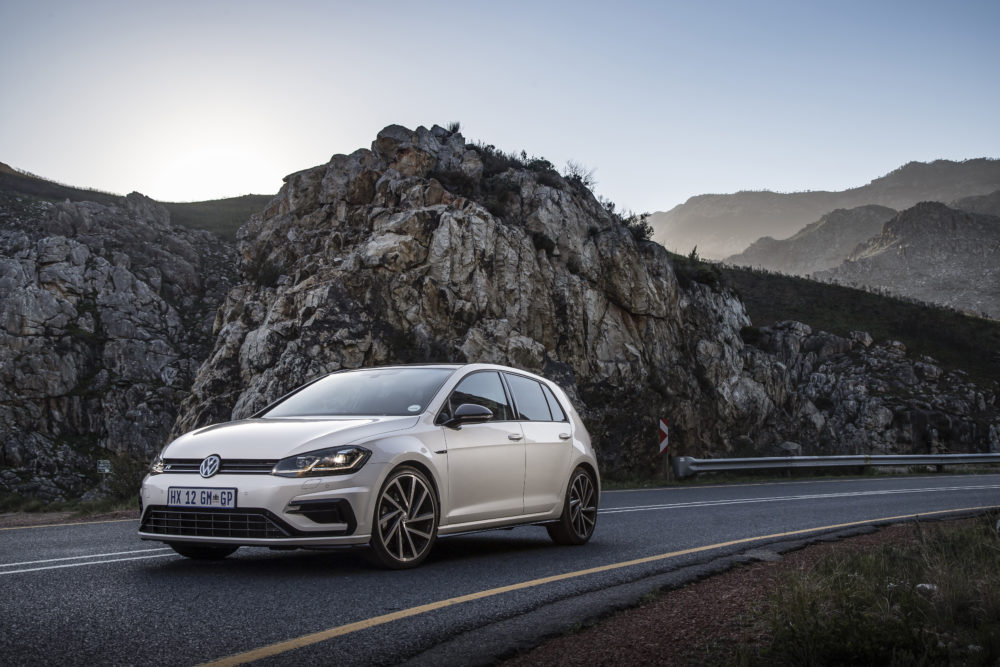 We start our 2019 Speed Test at the beginning, with the most affordable car in our field and one that best defines the joys of an everyday driver's cars. In the company of fire-breathing supercars and power-hungry muscle cars, the Oryx White Golf R may seem a little out of place. It's certainly understated inside and out; however, that also makes it the archetypal wolf in sheep's clothing. Fitted with optional Akrapovič titanium exhaust and poked with a stick up to 228 kW, this latest version has more than earned its starting place amongst heavy-hitting competition, even if its exterior has precious few signs to alert you to its performance. What makes it worthy of its inclusion here is its breadth of talent, outright pace and forgiving nature when taken by the scruff of its neck. The Golf R is a car that can be driven flat out with utter confidence, making it one of the fastest, most usable and most affordable hot hatches on sale today. The rasp and aural drama provided by that titanium exhaust adds a layer of much-needed drama to the package, too. It sounds akin to a Subaru WRX STI from the inside with a distant four-cylinder rumble, but crack the window and you'll experience the world-famous vrrrpah on upshift, a unique cacophony of exhaust flatulence ricocheting off the Franschhoek Pass cliff faces that will never fade from the memory.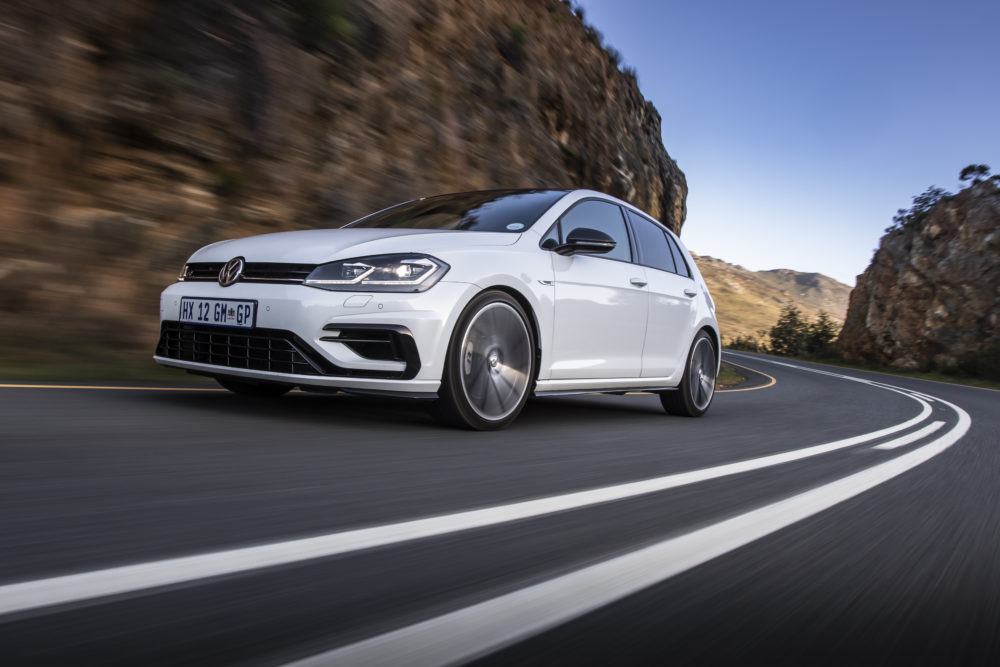 On the move, the R feels easy and light, making it deceptively rapid with its blisteringly quick-shifting seven-speed dual-clutch transmission saving you yet more time as you blast along. The well-weighted steering and tight front end allow the car to bite hard into corners with manageable, if ever-present, understeer the only consequence of entering into a bend too hot. You really need to drive like a person possessed to get there though, and even then, the Golf is tolerant, slows you down and sorts everything out for you because the electronic stability control can never be fully turned off. Its Continental SportContact rubber is one area where the Golf's cause could be improved, in this company especially; it doesn't offer quite the same level of grip and communication. The R's standard adaptive suspension is finely tuned and never firms up the ride too harshly, you can use the all-out Race mode on the road and it'll deal with mid-corner bumps at speed without unsettling the car. It's seriously fast and has ludicrous amounts of grip; however, in this train of high-speed exotica, it does get left behind when the going gets really fast. Then again we are talking about a family hatchback in the same breath as some of the finest high-performance cars ever built. That's got to say something about the company this humble hatchback keeps.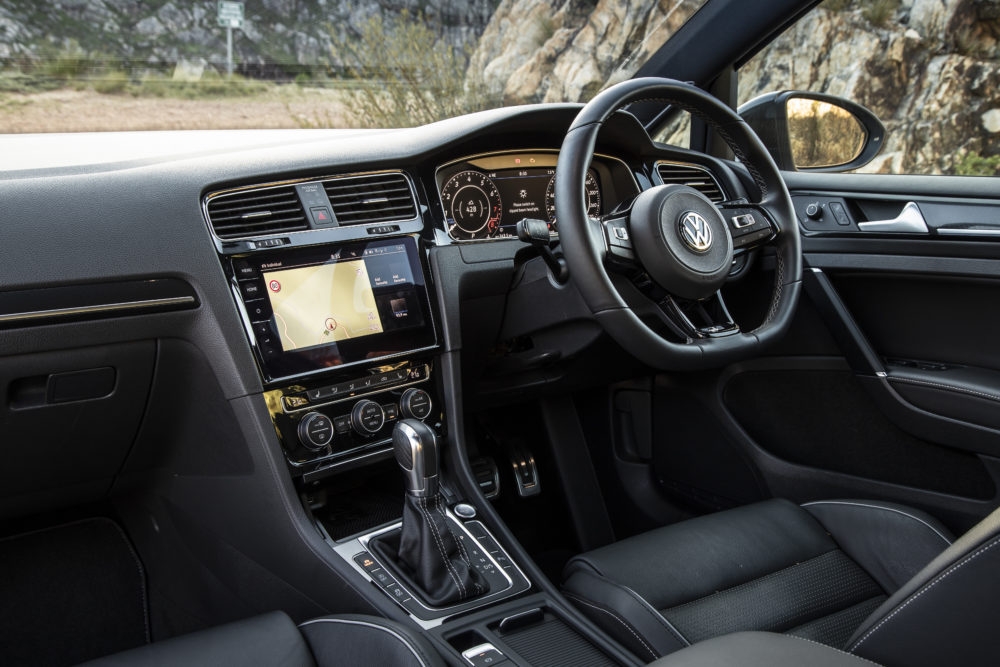 In a nutshell
Volkswagen Golf R
Highs
Accessible performance in any situation
Lows
Lacks flare. Styling too subtle
Figures:
Engine: 1 984 cc, 4-cylinder, turbo petrol
Power: 228 kW @ 5 500 rpm, 400 Nm @ 2 000-5 400 rpm
Weight: 1 417 kg
Power to weight: 153 kW per tonne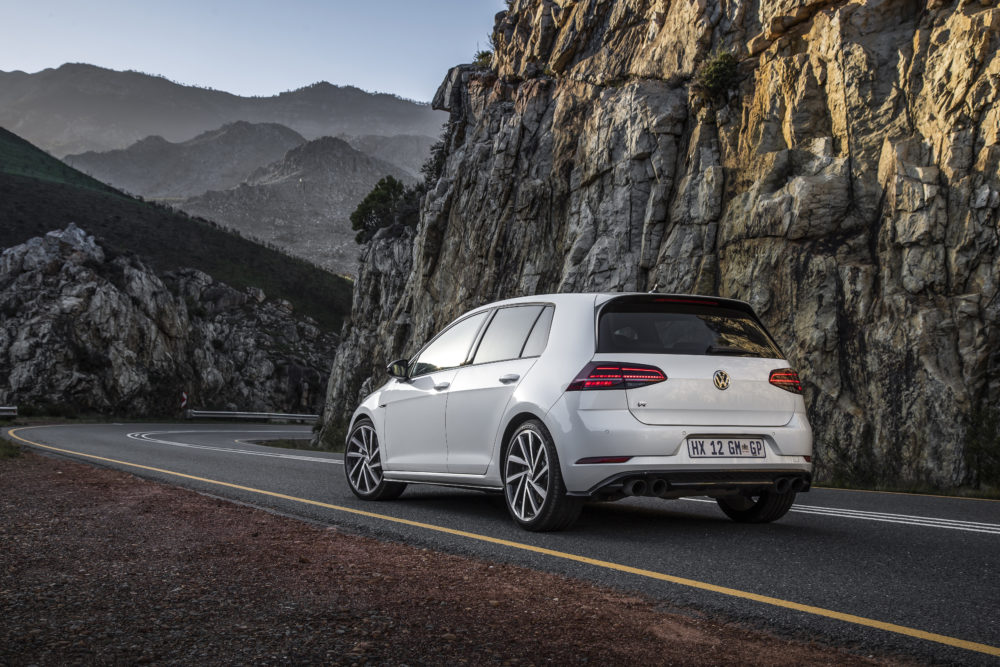 Performance:
0–100 km/h in 4.6 sec (claimed)
Top speed: 250 km/h
Tyres: 235/35/R19 Continental SportContact 6
Economy: 7.2 l/100 km (claimed)
Transmission: 7-speed dual-clutch auto
CO2 emissions: 164 g/km
Priced from: R681 000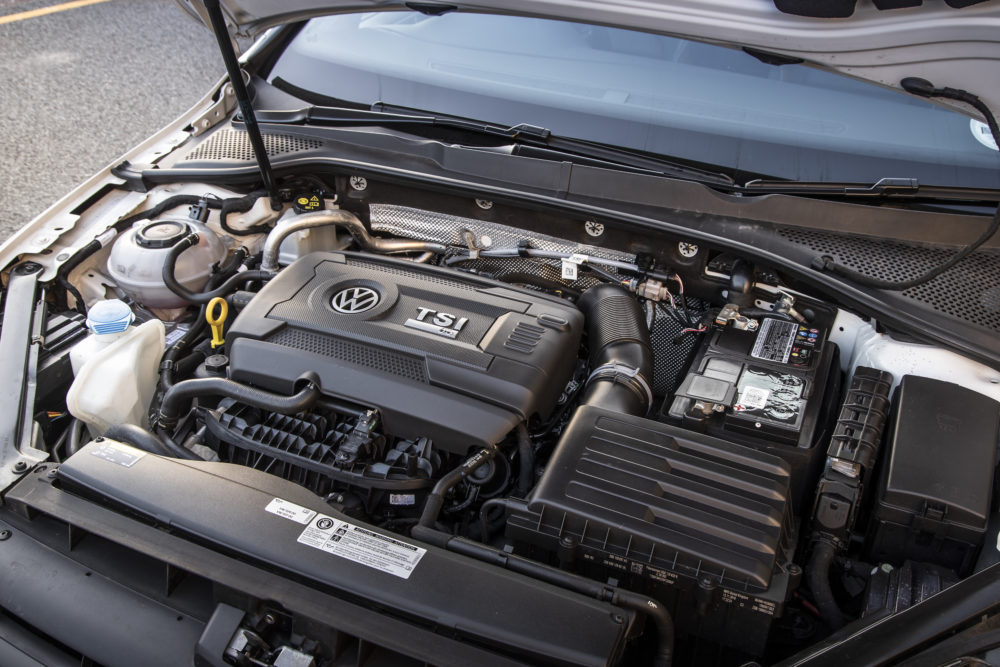 Special award: Everyday sports car
Head over to part two of the MOTOR Speed Test here.