The weekend that Marc Marquez won his sixth MotoGP title started badly for the 26-year-old Spaniard. Going out early on the Friday in the first free practise session for the 2019 Thailand Grand Prix,  on his out-lap the cold rear tyre of his Repsol Honda RC213V suddenly let go in a big way. The resultant high-side accident tossed Marquez high in the air and he crashed earthwards.
It was a big one, and stunned, if not concussed Marquez was immediately put on a stretcher and transported by ambulance to hospital. It seemed as if his title charge was least on hold for another two weeks. The team issued a statement saying that he "might be able to participate in the race on that Sunday". Marquez himself told reporters that for five seconds he couldn't breathe, and he suffered injuries to his back, pelvis and knee.
What happened was truly astonishing, in a career that has been sensational in every way ever since Marquez debuted in the premier class of MotoGP in 2013.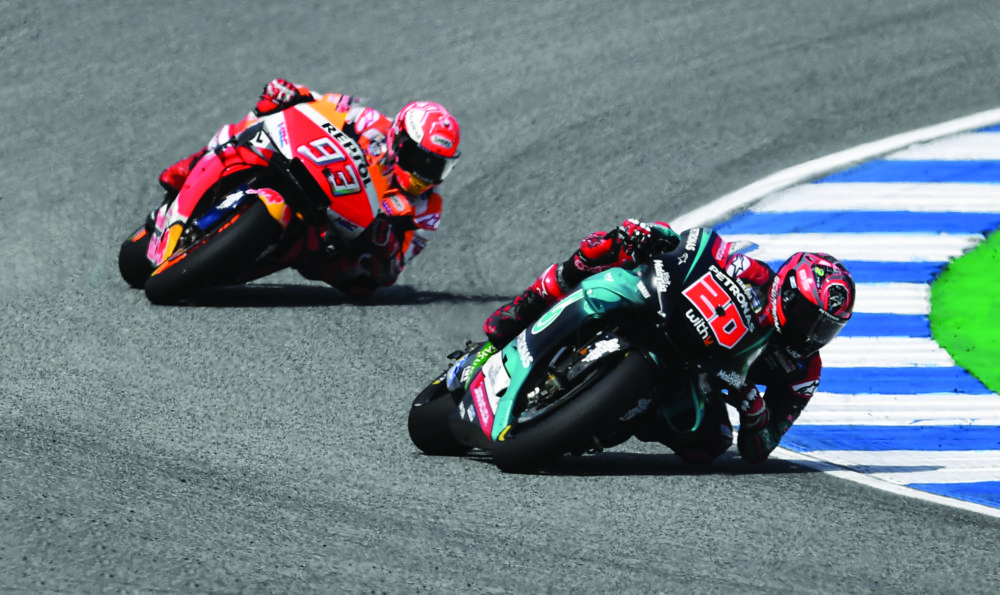 Come the second free practise session in Thailand,  Marquez was out on the back-up Repsol Honda bike and running a multi-lap race simulation, as were the other riders in this session, he was close to a second quicker than everyone else!
He qualified on the front row,  ran second for most of the race and on the last lap he staked his claim to the win, which he finally achieved on the last corner of the last lap. He was the 2019 MotoGP champion, and there were still four rounds of the season left to run!
There were a few more factors that made this Thailand victory remarkable. Firstly, with his main championship rival Andrea Dovisioso stuck down in fourth place and way out of contention, Marc could easily have settled for second and still sealed the title early. Essentially Dovi needed to win all five of the remaining rounds of the championship with Marquez crashing out.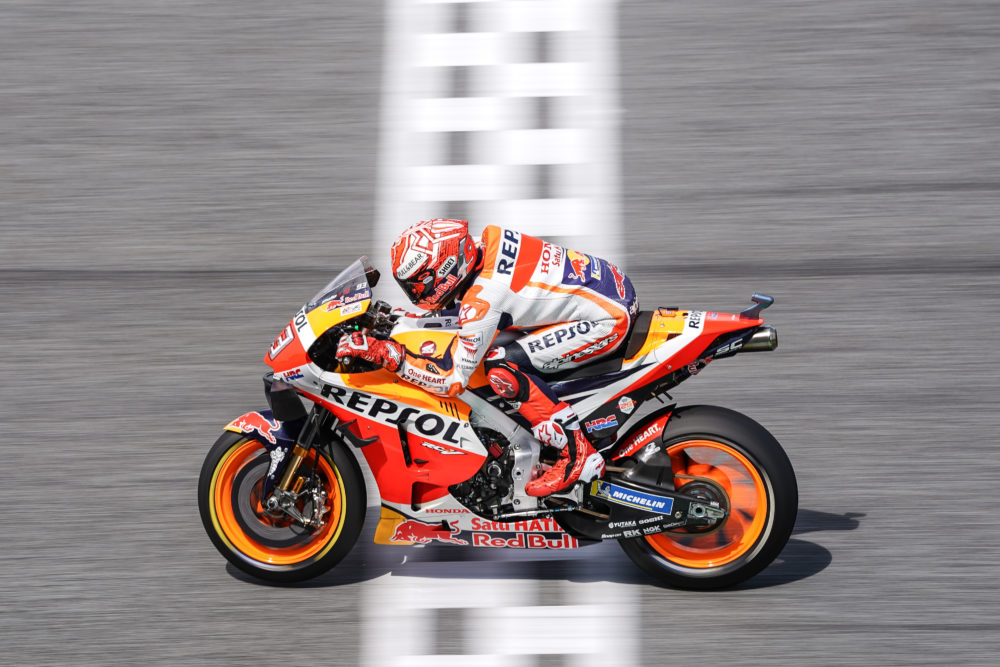 But Marquez had other things on his mind. Before every race, he says he is going to take things easy and concentrate on championship points, (yeah, right!)  and then in the race, he pulls off his usual stunning array of overtakes, down the inside, on the outside, almost through the centre on hairpins and high-speed sweeps, and goes on to win.
In Thailand, though, there was a very special rider ahead of Marquez, and, championship at stake or not, Marc Marquez wanted to not only win but specifically to beat the rider up ahead.
That rider was 20-year-old sensation Fabio Quartararo from Nice on the French Riviera.  Mounted on a non-factory Yamaha run by the Petronas Yamaha SRT team, Quartararo had been the sensation of the 2019 season, especially in qualifying. In his very first season in MotoGP this virtual unknown had taken the fight to all the big guns in MotoGP, regularly out-pacing Yamaha factory riders Valentino Rossi and Maverick Vinales. Prior to his 2019 MotoGP debut, Fabio had won just one Moto2 victory!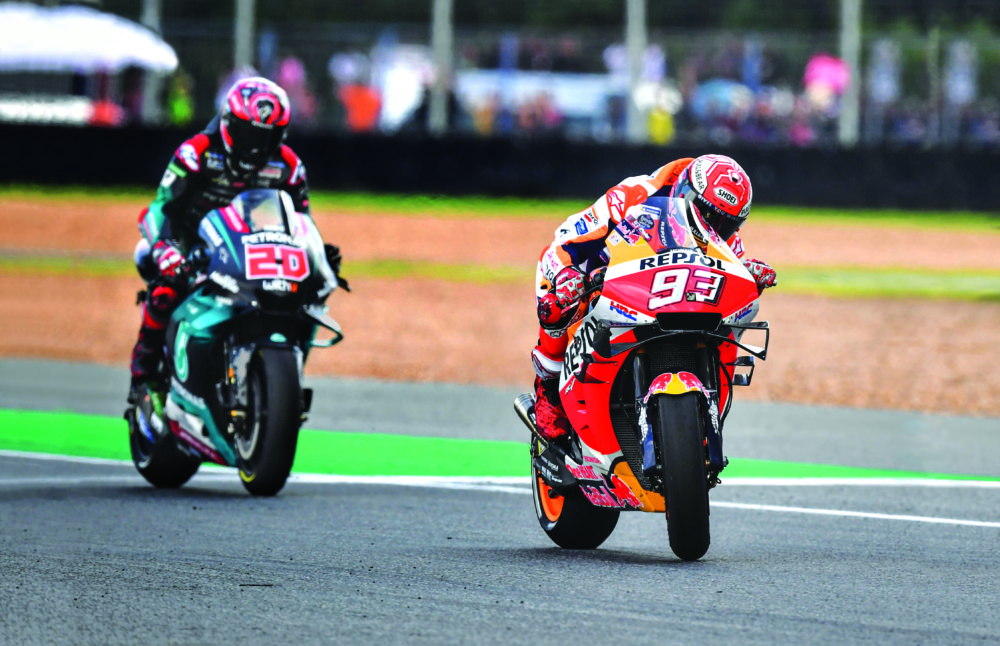 Coming into Thailand he had scored a stunning succession of pole positions in a row at this point, and having led from the start in masterful fashion, it looked like he was on course for his maiden MotoGP win! Marc had other ideas, passing Fabio around the outside halfway through the last lap, but on the very last corner Quartararo dive-bombed Marquez on the inside to take the lead. Yet the wily Spaniard cut in tight gassed it earlier and won by less than a 10th of a second!
Marquez's victory celebrations were varied and extravagant on that slow-down lap. Quartararo, though, was shaking his head up and down in frustration, not with his rival, but with himself. The on-board camera shots pointing back towards the young rider showed that he was close to tears. But remarkably, commendably, he had composed himself by the time he had returned to the pits. He congratulated Marquez, and Marquez himself only had good things to say about the young rookie.
The writing was on the wall: in the years ahead, the big battle is going to be between Marc Marquez, possibly the greatest rider the world has ever seen, and Fabio Quartararo, perhaps a rider who will prove to be even better than Marc Marquez!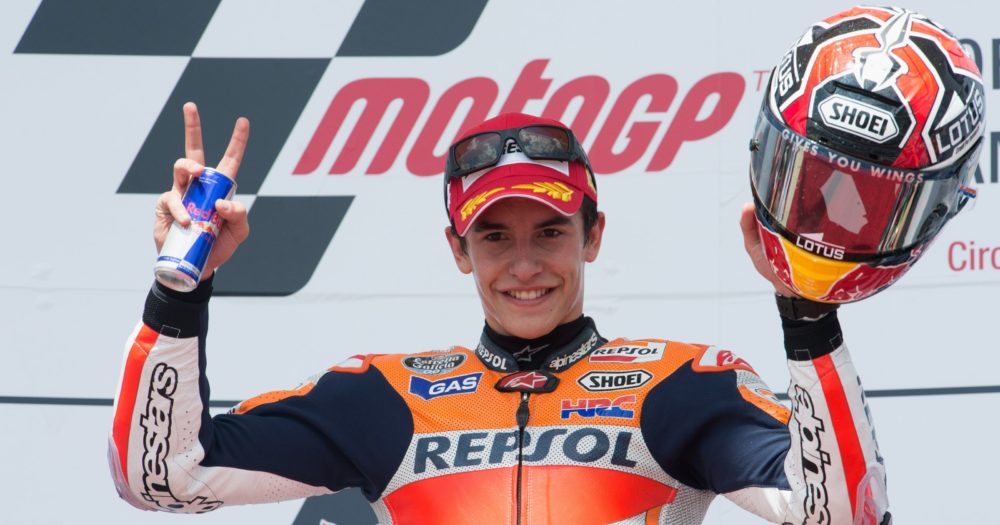 But what about that Numero Uno  MotoGP legend, the man who has won more races and titles than anyone else, and who has a fan base that seems to be bigger than all the other riders put together? Well, in Thailand, Valentino Rossi finished a distant 8th, complaining that his tyre grip "on the edge" was poor.  It had not been a terrible season for the man who has six MotorGP titles and nine world championship titles in total. But what started out as hugely promising evolved to Rossi being pretty much an afterthought.
Perhaps most significantly, it has been Rossi's Yamaha team mate, Maverick Vinales, that has taken the fight to the Marquez Honda, the Ducatis, and the non-works Yamaha of Quartararo. It seems as if bike development within the factory squad is finally going Vinales' way, so much so that Rossi announced prior to the Thailand MotoGP round that he was bringing in his own race engineer for 2020.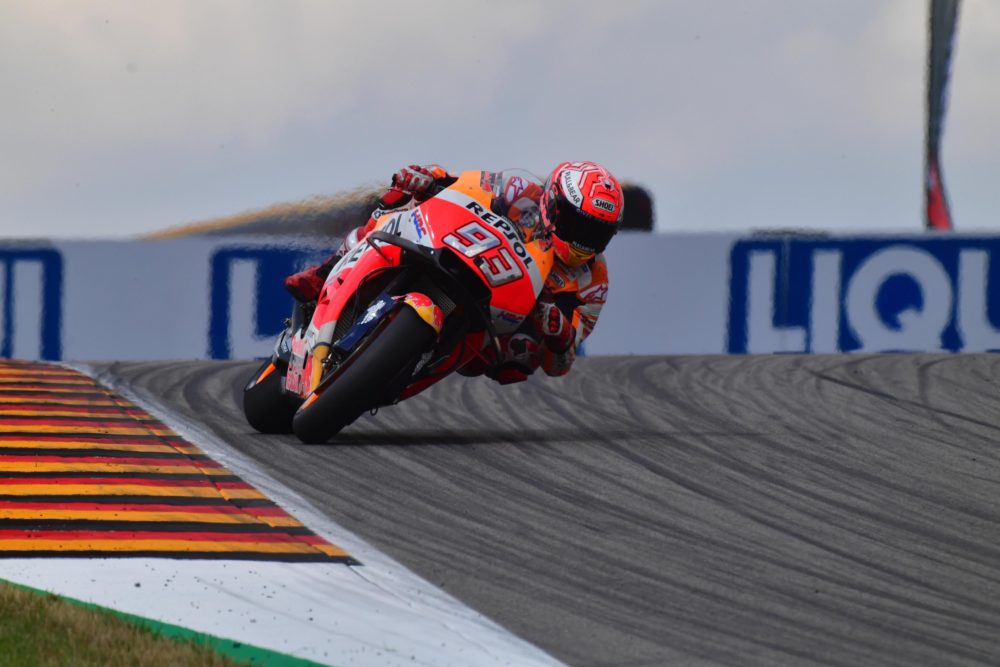 Rossi's pace in qualifying has been largely missing in 2019, but his race pace in the early stages has seen this motorcycling legend remain a threat, at last in the early stages of a race.  Time and again in 2019, Rossi would qualify poorly, start well, and haul his Yamaha up into the top four, only to fade as the race went on.
Was this the sign that age was finally getting the better of the man known and worshipped worldwide as "The Doctor"? The probable answer to that question is "yes". But at the age of 40, competing against riders half his age, the amazing Rossi continues to defy the odds. These days he is against riders who have skill sets to rival or surpass his own, and physically he has to be at a disadvantage as tiredness sets in later in a race. But as for determination, it seems that Rossi is able to haul himself up into contention for a win time and again through sheer will power.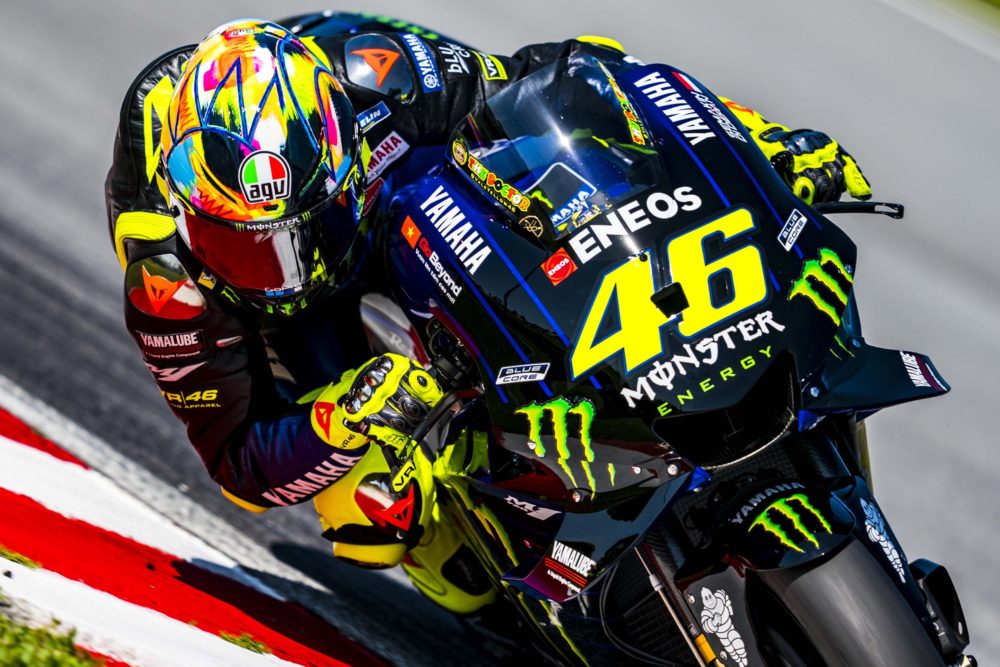 So, although 2020 is likely to be his last season in MotoGP, never, ever write him off as a possible race winner. For the record, as this was written, Rossi had 76 MotoGP wins and 13 victories in the 500 cc (premier class) to his name. However, his most recent victory was all the way back in  mid-2017.
For now, though, hold onto your couch armrests for a battle spectacular between Marc Marquez and Fabio Quartararo in 2020. The beautiful thing about the way these two young guys ride is that they race hard and clean. There's none of the meanness about their riding styles that Rossi has often shown in the past, none of those impossibly-late out-braking manoeuvres followed up by a block pass with the sub-text:  If you turn in, you crash, if you hang wide, I run you out of road.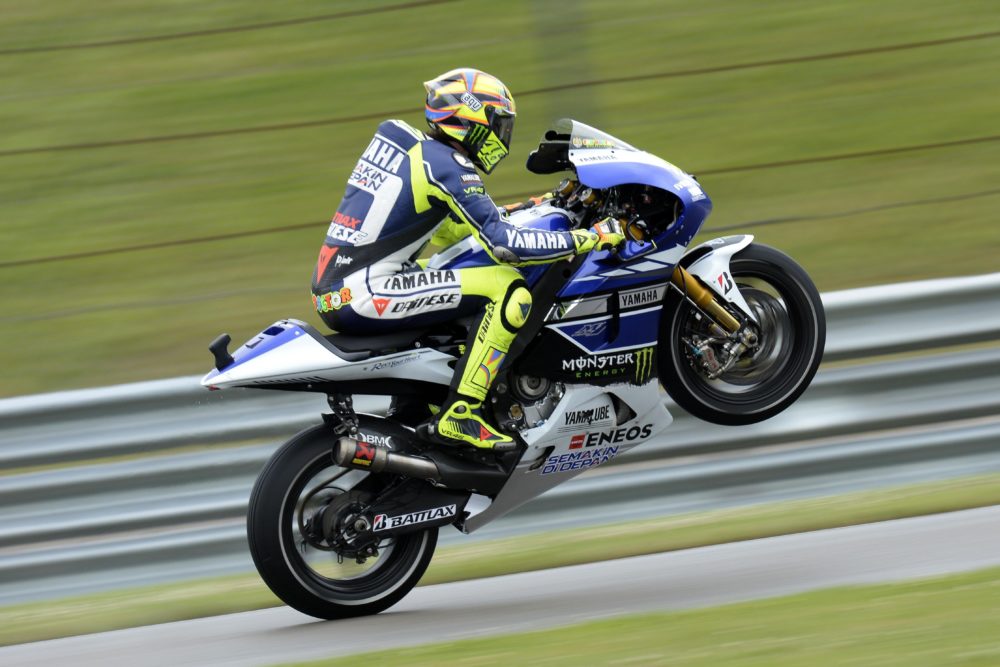 Even Rossi himself acknowledged after Marquez's 2019 title-winning ride in Thailand that the Spaniard would likely go on to break all his (Rossi's) records. If Marquez continues racing well into his 30s, that would seem to be a foregone conclusion. After Thailand 2019 he had amassed 53 wins from 123 starts since 2013, so he is closing on Rossi's win-tally fast!
The only one, who could spoil those plans in the immediate future is a 20-year-old from Nice that before 2019 was virtually unknown. So, welcome to the party, Fabio Quartararo.
In 2020 South Africa's ace motorcycle rider Brad Binder will be entering the MotoGP battle aboard a factory KTM. Since winning the Moto3 title back in 2016, the Krugersdorp ace moved up to Moto2, the 600 cc class one notch below MotoGP.
South Africa's very own
Brad has scored some memorable wins in Motor2 already, although he battled in 2019 with a KTM that seemed to lack the rear grip of his rivals, notably Alex Marquez, Marc's younger brother. Still, victories in the latter part of the season showed that Binder can cut it with the best of them in Moto2, and his ramp-up to the premier class is much anticipated.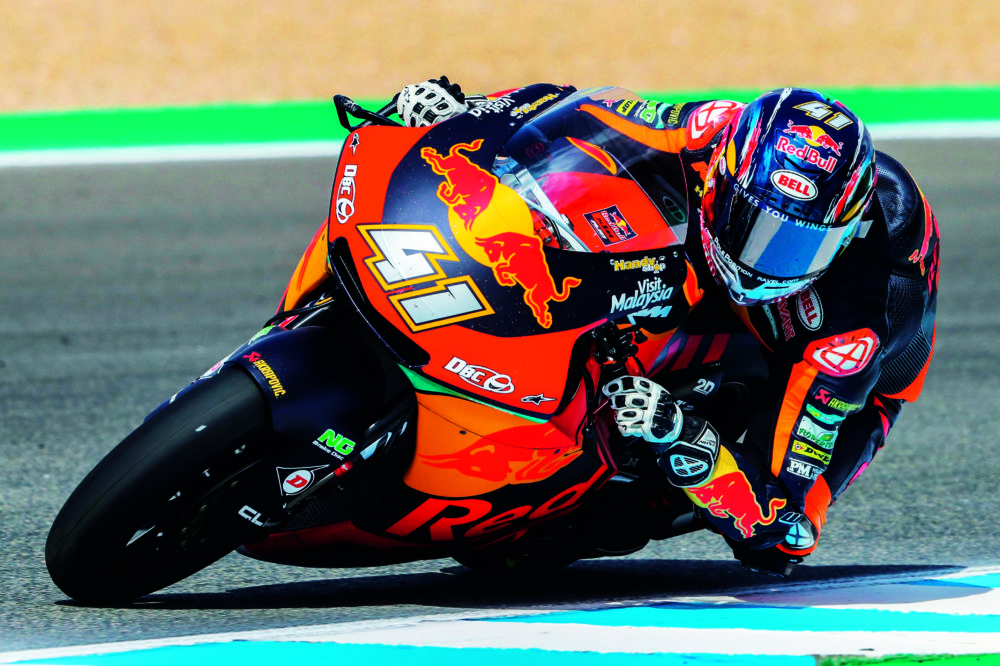 It was also good to see that in the latter part of 2019 the KTM MotoGP machine was finally getting more competitive. It was perhaps not quite up to scratch with Honda, Ducati, Yamaha or Suzuki, but some the KTM is getting loser and the results in 2019 bode well for Brad's break into the Big Time in 2020!