Formula 1 is back, with one season to go before the 2021 regulation changes come into effect. At testing in Barcelona there seemed to be a slightly hedonistic element in the air, hopefully it sticks throughout the season and we could see a battle royal for the top three slots on the Drivers and Constructors championship.
2019 saw Mercedes-AMG Petronas beat the record of 5 consecutive championships; they're now 6 time world champions, will it continue for 2020? Toto says it's something they can be proud of, though equally they can't get carried away with it. In this sport you're only as good as your last race. Which is applicable to life too, you're only as good as your last success. He's open saying that if they fail in the 2020 bid for domination people will say it's the end of the Mercedes-Petronas success story.
We had the opportunity to attend the 2019 Abu Dhabi race with Petronas, and got the chance to ask Toto a few questions. We've yet to meet a motorsport person as humble and engaging as him at this level. He comes across as a team player and brings to mind the saying 'dirty hands bring clean money', this is a team principle that has gotten his hands dirty and continues to do so.  With no formal education for the position he occupies except an ethic to work hard and a passion for racing he's done incredibly well being the most successful team principle in the sport.
M: You've got six consecutive wins, how does that make you feel as team principle?
TW: Formula 1 is the fiercest of all motorsport, it's high-tech, has the best drivers, the most pressure, the largest media audience and the biggest global fan following in the world. That makes it a very good technology exercise for us and Petronas. We compete against Ferrari and winning what we have is something we can be proud of. Naturally we want to do well every year, though the clock goes back to zero with the beginning of a new season and you can't take any credit from your past victories which is what makes F1 so exciting.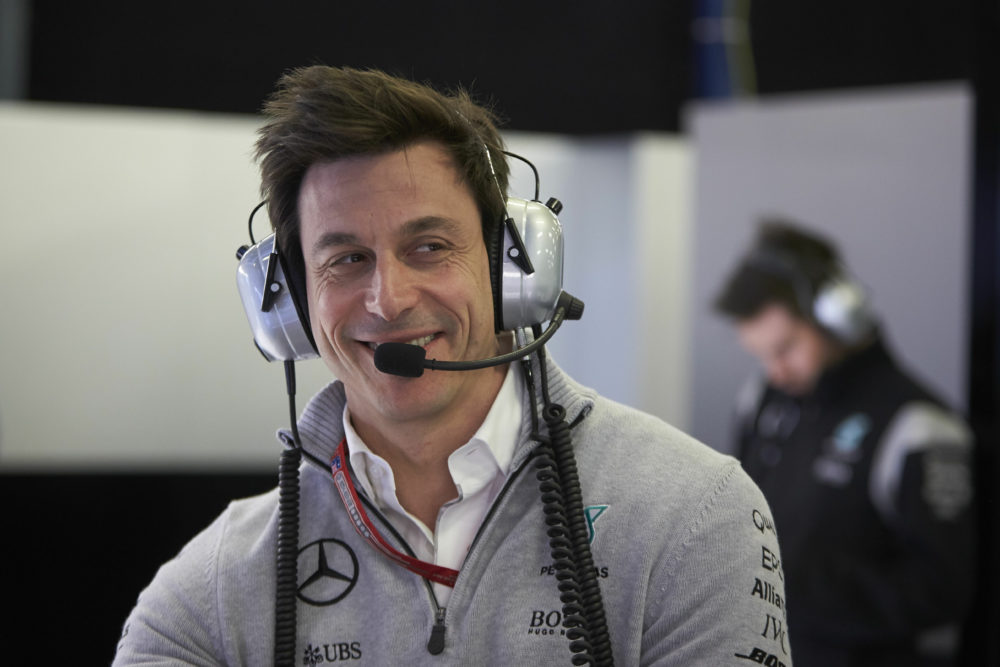 M: You are the most successful team principle in the history of F1, do you put that down to management style, personality or sheer passion for the sport?
TW: It's interesting that you say that, for me this is surreal. I look at all these great team principles of the past, their track record and iconic heritage and I don't feel like that at all. I protect myself, I'm in this every single day, I stay sceptical about my own contribution and the team's performance, because if one day I think I've done really well, that's the moment to quit, there's not motivation anymore or the ambition to be better. My ambition is to be a better me today than I've been yesterday. I try to learn from my mistakes and mistakes often happen.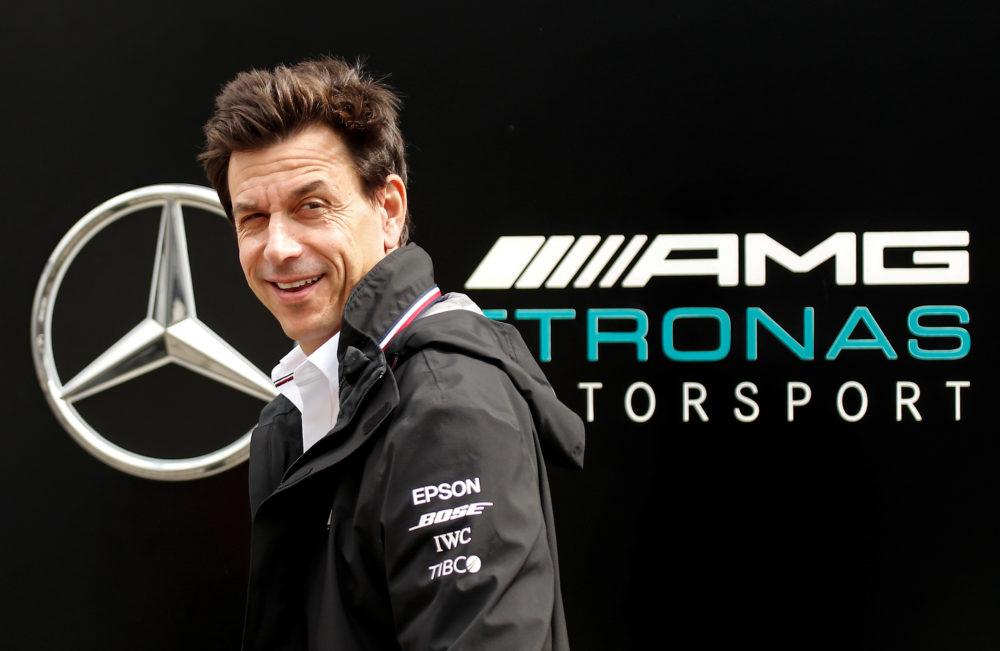 M: How do you deal with the pressure, how do you deal with all of this, constantly going at 110%?
TW: Pills (laughs). No. It's a high-pressure environment and like many sports teams out there you're permanently benchmarked, it's very different to a normal business where you can suffer from analysts that benchmark every quarter, four times a year. But we are being benchmarked 21 times a year. And that makes it a high-pressure environment and it's also what we like. The truth is we are all human, and we have our good moments and our bad moments and you just need to be able to recover, regenerate and take pleasure, passion and purpose in what you do. It's not that I wake up every morning and say "I love what I do", there are many mornings where I think it's too much. It's important to remind yourself that it's the same for everybody else. You need to edge out a little bit more, push a little bit more and take a kind of satisfaction from that.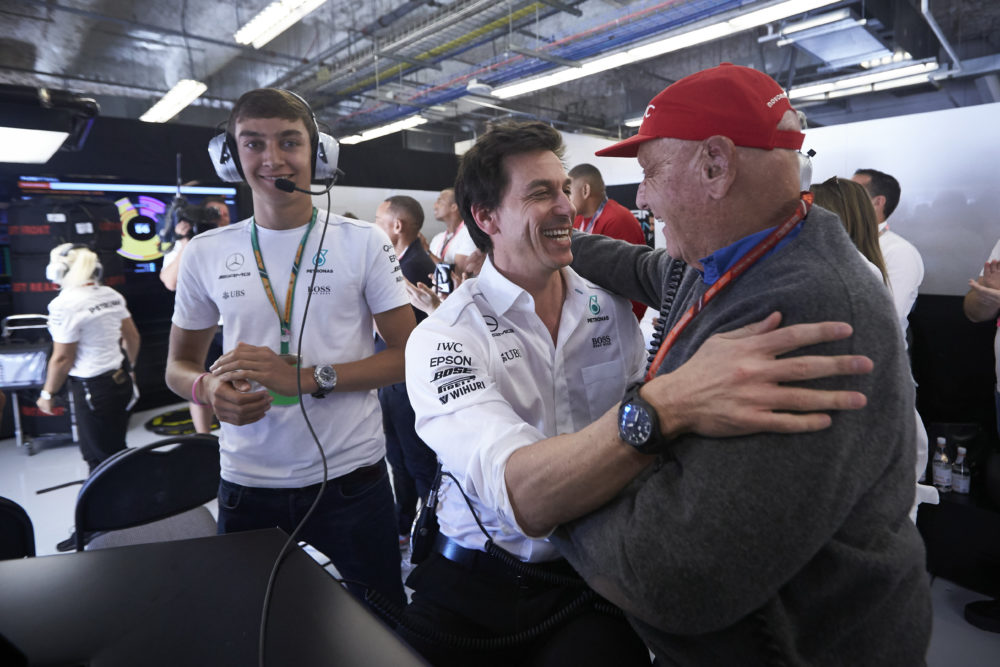 M: What you've learnt from 2019, how much of it is going to transfer to 2020?
TW: For 2020 the regulations are stable. A lot of the learning from 2019 we can translate into 2020. That said, this year is going to be challenging in our prep work for the regulation change for the 2021 season. We need to balance continuing to develop the 2020 car and equally providing the resources for the 2021 journey, it's going to be an interesting exercise.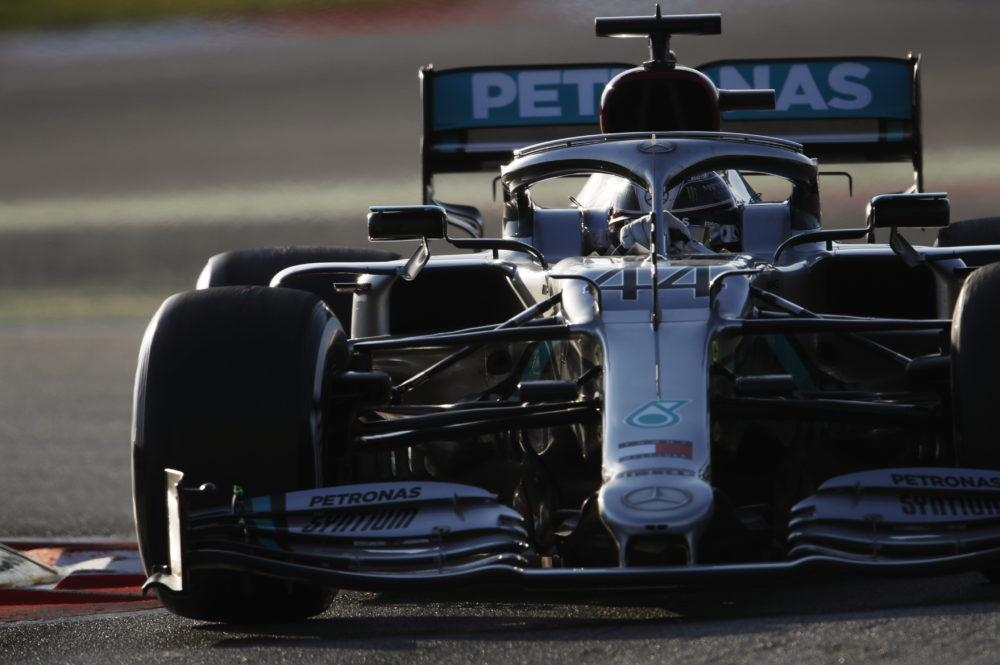 M: With the 2021 regulation changes coming up many teams have openly stated they're just treading water until that point. What rule changes will pose a challenge for Mercedes-AMG Petronas?
TW: I think for 2021 there are some really good holistic targets to make overtaking easier and following a car much better. It equally means the window of innovation will be reduced. The gains that we'll be able to extrapolate from aerodynamic performance will be much smaller than we had in 2019 and it makes it an interesting playing field. We won't see three seconds between the first and the last car, we'll probably see a second and half which will bring more variation of who is leading and if you get it wrong you're not going to be fourth or fifth, but tenth. And this is an exciting prospect.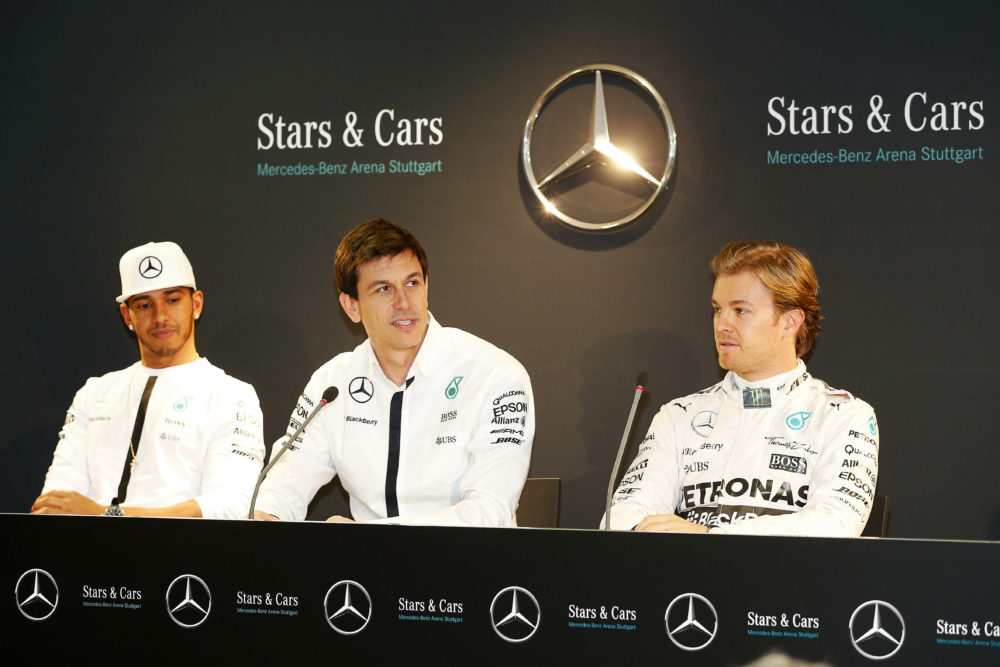 Whatever happens in the rest of the 2020 season, winning is not down to one man. It's a successful combination of efforts and we look forward to seeing who'll be standing on the top of the podium at the end of the season.