At just 23 years of age, South African Jordan Pepper has been a factory driver for Bentley Motorsport for two years. Stuart Johnson catches up with the rising GT3 star at the Kyalami Nine hour. An auspicious occasion as this is the first time he's racing in front of his home crowd since his Polo Cup days in 2012.
International GT3 racing has captured the imagination of the public like no other race series, as enthusiasts can relate to pucker racing cars that are based on cars that you can actually buy for street use. Porsche 911s, Ferrari 488s, Bentley Continental GTs, Mercedes-AMG GTs, these are real cars, and the track cars look almost identical, apart from bigger wings, race numbers, advertising decals, and wheels shod with racing slicks. Last year's 2019 Blancpain GT3 season was good for Bentley. Jordan and his team mates won the French round of the series at Paul Ricard and finished fourth in the series, just missing out on a podium, which Jordan said 'really hurt.'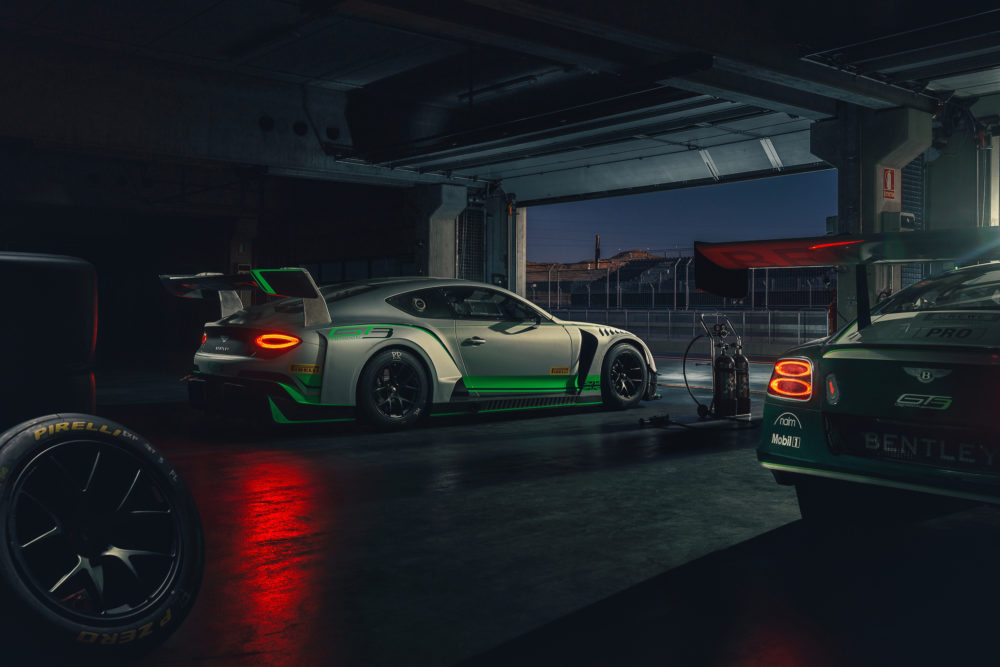 MOTOR (M): What's it like being based in Germany?
Jordan Pepper (JP): I like the fact that everything works so well. I live in a little town called Kempton, about an hour and a half outside Munich. I share a place with the Van der Linde brothers, Kelvin and Sheldon, who are also racing in Germany, and it's great, we're South Africans, we all get on, and we are all involved in racing, so we understand each other. I made that my base when I began driving for the Abt Sports Line team, driving Audis… and then Bentleys.
M: You had a dream win at the Paul Ricard round of the Blancpain GT3 series in 2019. That must have been amazing?
JP: Yeah, in my first race there for the Bentley factory team in 2018 we finished on the podium and this year we won. We qualified on pole and led from start to finish. You never get over that amazing feeling of winning, and at GT3 level, against so many other factory teams, that was special.
M: You are running against a variety of cars in GT3 of different shapes, sizes and configurations. How does it work that they are all so competitive?
JP: The Bentley Continental GT3 is big compared to cars like the Ferrari 488s and Porsche 911s. We have a big floor area so we have lots of downforce. The smaller cars  tend to be more nimble in the slower corners, and they also run to a lower weight ruling. The Bentley runs to a weight limit of 1 320 kg, while the Porsche, for instance, runs to a 1 260 kg weight limit. But we have more horsepower (400 +kW) than the lighter cars, so it all evens out. The organisers ensure that the cars remain competitive, but they don't add or subtract weight n a race-by-race basis.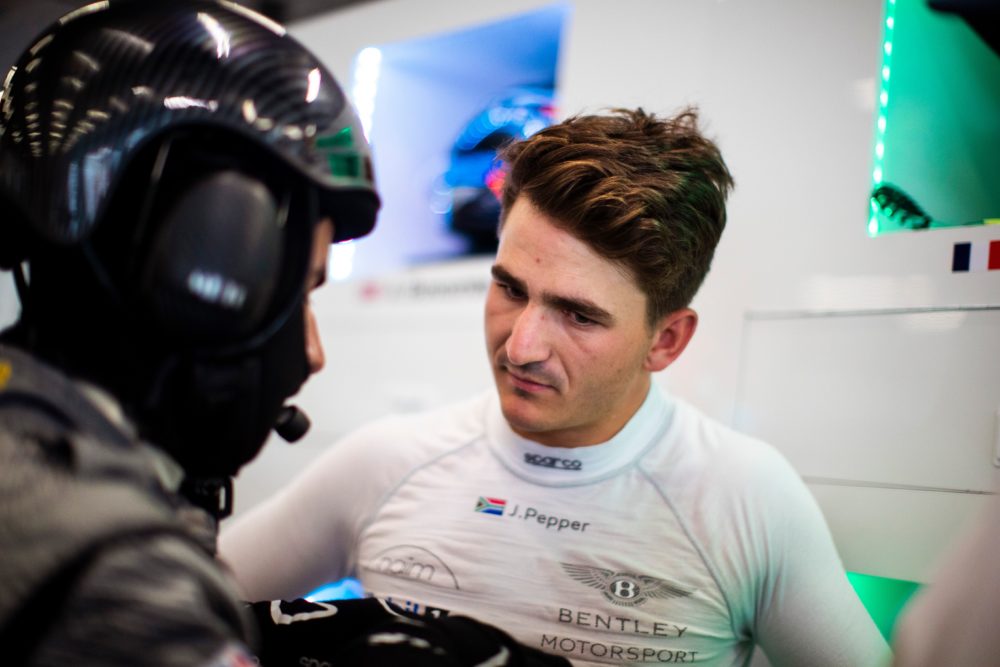 M: The standard of driving must me extremely high in GT3?
JP: Exactly. You are looking at 0.2 to 0.4 seconds across a grid of over 20 top factory teams and all the drivers are right on it.
M: Although these are endurance events, the talk today is that they are actually a series of sprint races tacked together between the driving stints. In other words, you guys are flat out all the time?
JP: We are pushing flat out from start to finish. Pit stop times are controlled for safety reasons, but the cars are so reliable these days you push flat out all the way.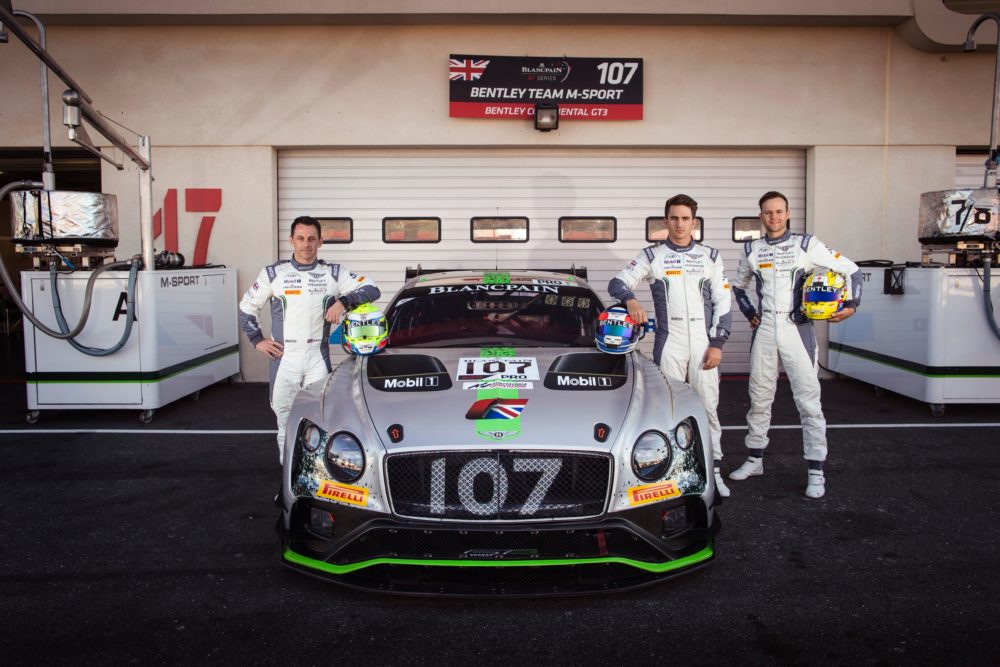 M: We had a hot-lap' experience in a GT3 car recently at Kyalami and we were stunned at how hard these cars brake. When the driver hits the brake pedal on the approach to Crowthorne it almost felt like the car had hit a brick wall! Did that amazing braking force take some getting used to when you came into GT3?
JP: Ja. The path I went through in Germany when I arrived as a teenager was Polo Cup and Scirocco Cup and you think, wow those cars have downforce… but they don't! By the time you step into a GT3 car, that downforce is the biggest, most impressive step up to get used to. The downforce works not only in the high speed corners but under braking. That's what makes these GT3 cars so thrilling to drive. The speed you can go through the corners is just incredible, like Eau Rouge at Spa is flat out at over 260 km/h.
M: How complex are these cars in the cockpit, in terms of knobs to twirl on the steering wheel, changing set-up and the like?
JP: It's not quite F1 level, but you are pretty busy in there. We have variable traction control and variable ABS braking that we can play with, which is important in setting a car up for a particular corner and conserving the tyres. There's a lot of stuff to look at on the dashboard, tyre pressures, engine maps, pit lane limiters.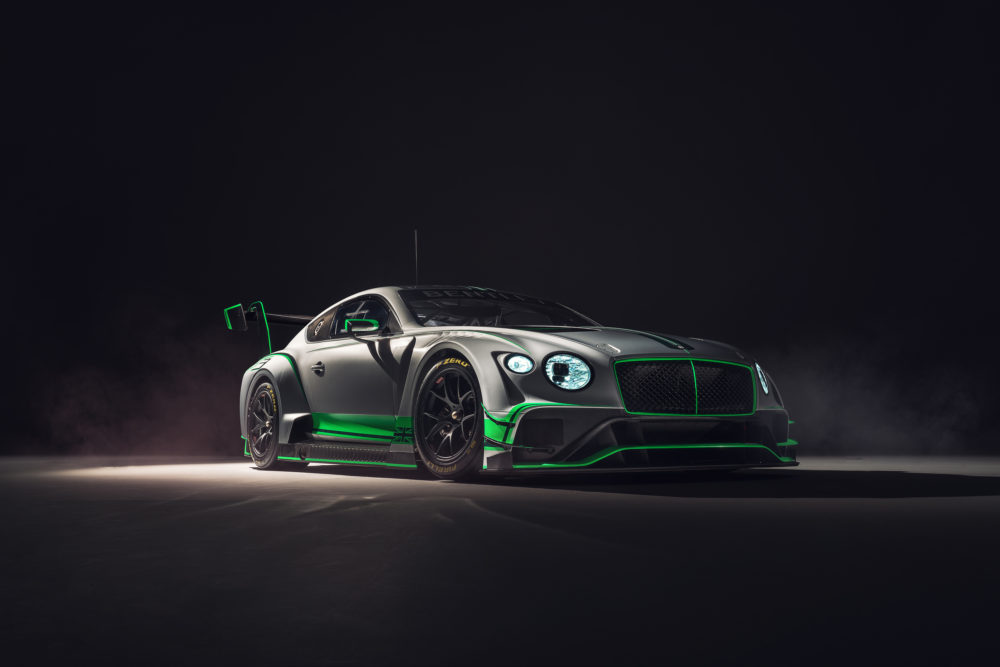 M: Are you looking forward to the Kyalami Nine Hour?
JP: Being at home with home support, it's been a long time that I've been away!  I haven't experienced Kyalami in a GT3 before, so that should be great.
M: What are the big plans for 2020 and beyond?
JP: Nothing signed and sealed as yet, but it will be with a factory drive. Bentley has been really good to me, I'm 90 per cent sure I will be back on the grid in a Bentley, it's where I am at home. We ended up with a win and a podium in the Blancpain series, fourth overall in the European championship, and missed the championship podium by one point which is kind of bitter sweet. There's lots to play for in 2020.
Paul Williams, Director of Bentley Motorsport
Paul Williams is currently the Director of Bentley Motorsport. British by birth, he spent his childhood in South Africa and obtained a Masters Mechanical Engineering degree at Stellenbosch University, specialising in automotive engineering. He initially worked for Volkswagen South Africa in the powertrain department and moved to a similar position in Bentley in the UK just over a decade ago. When Brian Gush (another South African with VWSA experience) retired as Director of Bentley Motorsport recently, Paul Williams took over the position.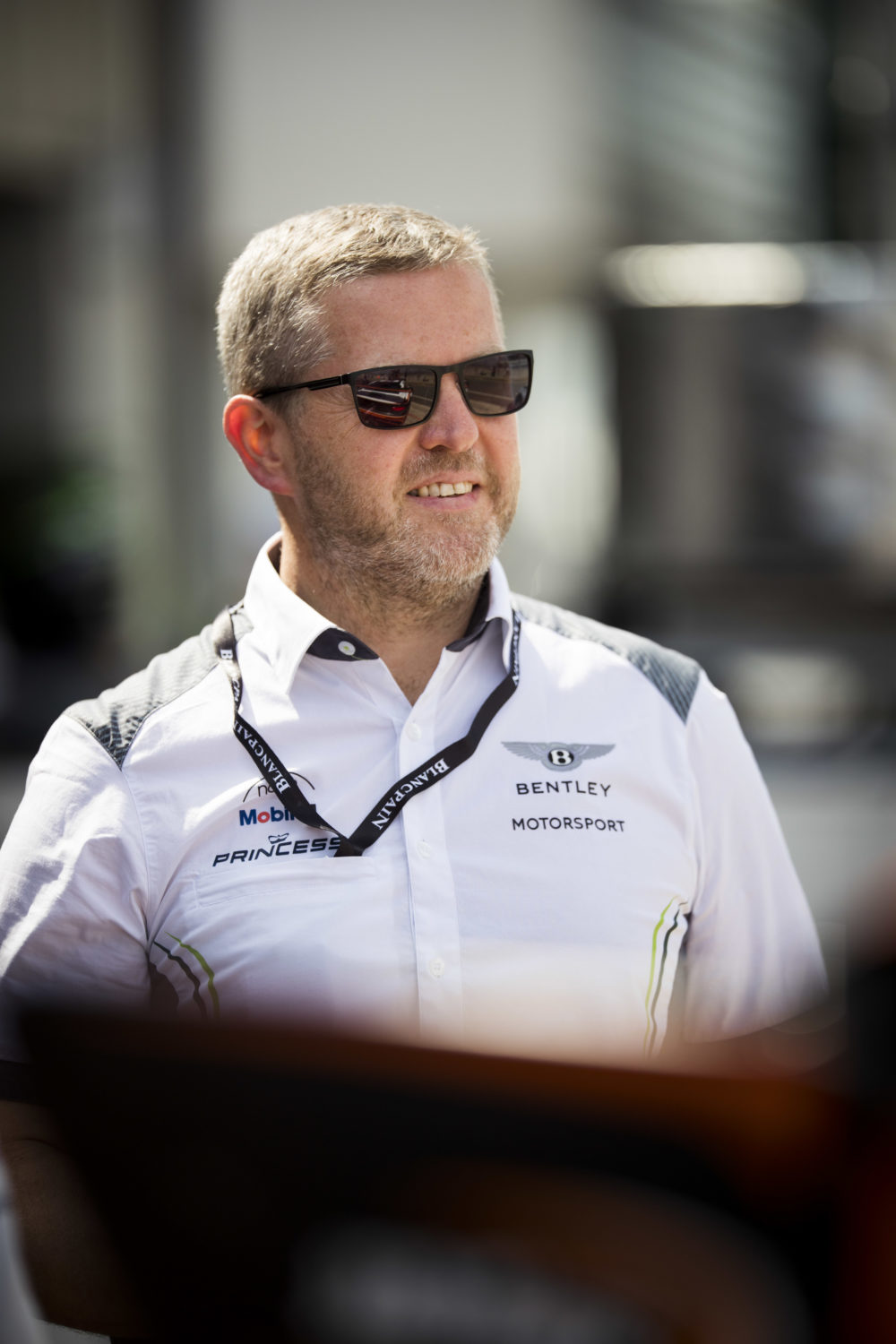 M: Paul, how important is motor sport to Bentley's global image?
PW: Interestingly enough, if you go back to Bentley's history in the 1920s, motor sport was always a key element, where customers were encouraged to race. And of course in the 1920s Bentleys won Le Mans, and that has been a factor in Bentley's image ever since. So, racing is important to Bentley because it proves how good our cars are.
M: It's fantastic that GT3 racing has developed this cache amongst young enthusiasts as one of the most exciting racing series in the world?
PW: It's amazing how GT3 racing has developed. It's the only series where all the major players in a particular segment of the car market have a strong presence. And it's so competitive. If you take the 2019 Spa 24 hour race, there were probably 10 teams that could have won that race, and amongst those you had all the major players in the high-performance sports car arena: Porsche, Ferrari, Bentley, Mercedes-AMG, BMW and more. It's great for the spectator coming to a race track on a Sunday and he or she can clearly see – that's a Bentley, that's a Lamborghini, that's a Porsche. And in fact the regulations are based very tightly on road car specs, they have to use the same body, engine and gearbox.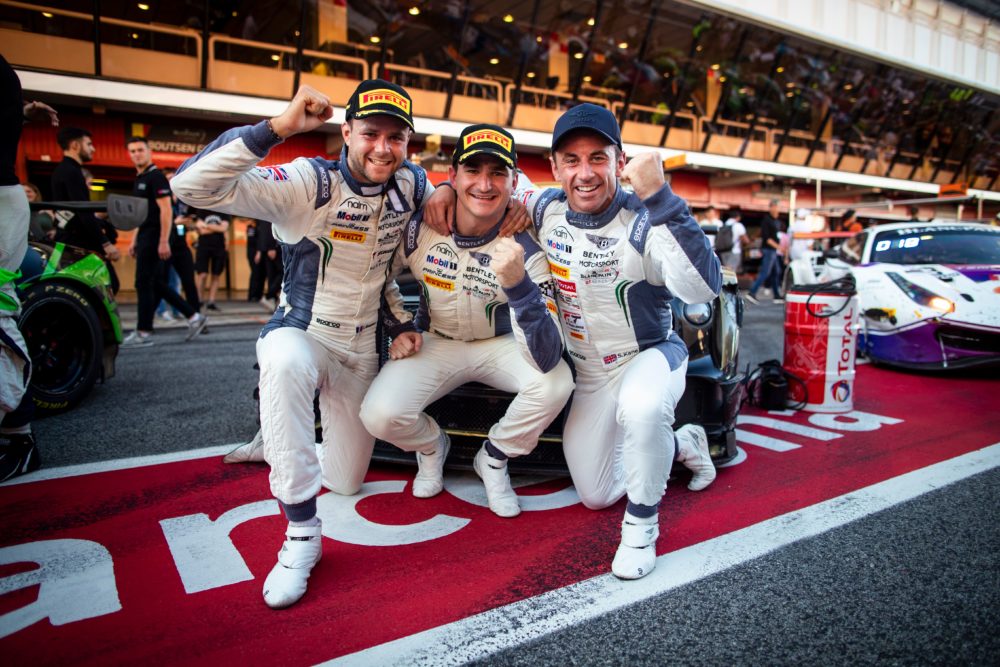 M: What is your focus at Bentley Motorsport for 2020 and beyond?
PW: We have new regulations coming for 2020, and we have been working hard on incorporating that. We are also going to be focussing strongly on a customer racing program, the plan is to have a lot more Bentley GT3s in privateer hands on the grids in 2020.
M: What is your assessment on Jordan Pepper to date as one of your works drivers?
PW: Jordan has done very well for us. He's quick, definitely one of our quicker drivers and he's developing, too, he's still young. He's definitely someone we would like to work with in years to come. It's great to see South African talent coming through like this into the international arena. Jordan has a great background in motorsport thanks to his father Iain's involvement for so many years and Jordan is a professional, he works very hard and he's a great ambassador for the Bentley brand.