Meet the new Golf GTI Clubsport. This vehicle marks the next chapter in Volkswagens model-range of high-performance GTIs. The first Golf GTI Clubsport was launched in 2016 on the 40th anniversary of the iconic sports car. It is now followed by this, the new Golf GTI Clubsport. It's a modern compact sports car that is not only set to impress due to its performance figures but also thanks to a high level of driving dynamics.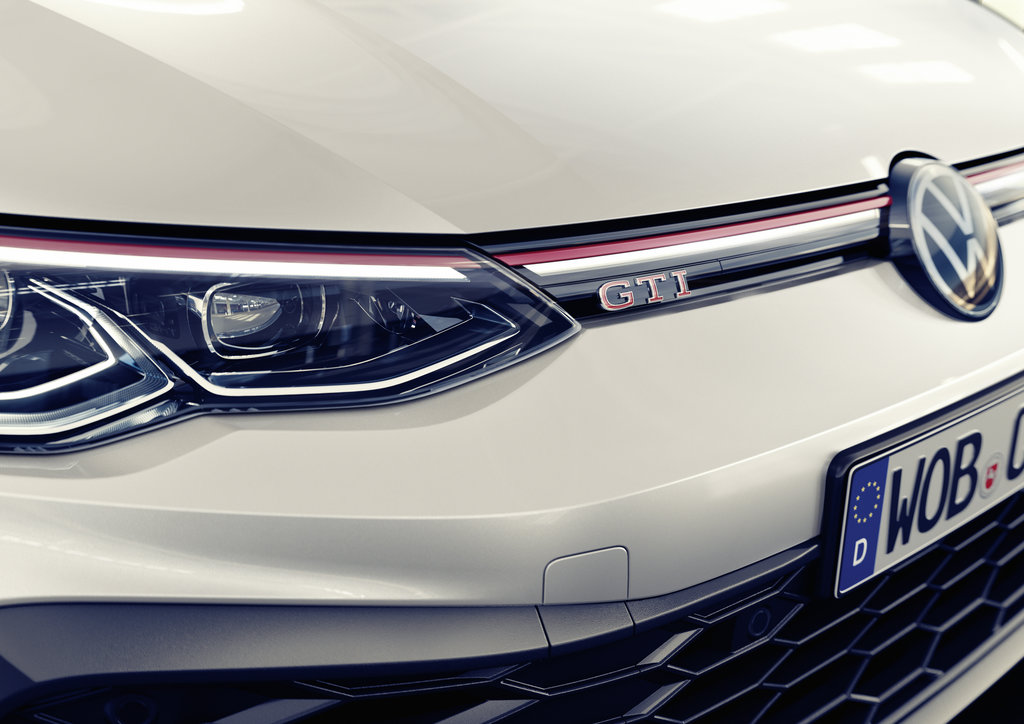 With the world premiere of the new Golf GTI Clubsport, Volkswagen is writing the next chapter of the successful Golf story. The Clubsport is the new flagship model of the eighth Golf GTI generation. With its enhanced turbocharged engine, new fully connected running gear, and the brand new Nürburgring driving profile designed for the legendary Nordschleife track in Germany, the Golf GTI Clubsport marks a new milestone for driving dynamics among front-wheel-drive sports cars.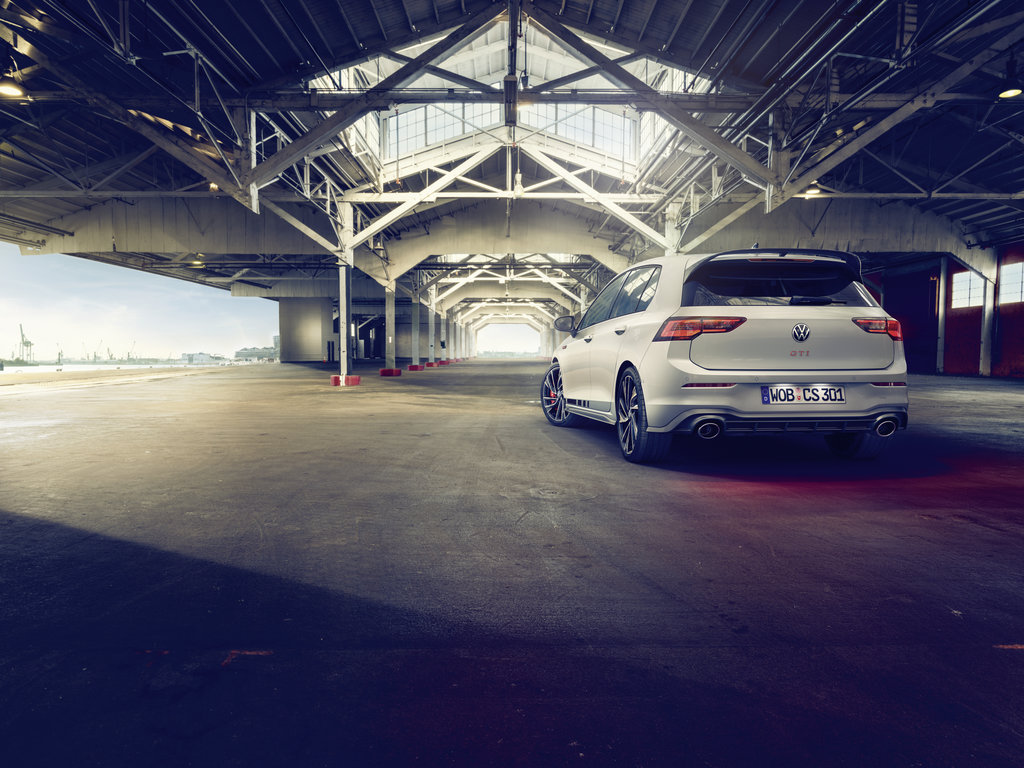 Many of the details in the Golf GTI Clubsport have been enhanced, including the even more agile turbocharged engine (EA888 evo4), which now delivers 221 kW and 400 Nm. Karsten Schebsdat, Head of Driving Dynamics, Steering and Control Systems at Volkswagen: "Networking all driving dynamics systems means that the new Golf GTI Clubsport handles even more neutrally and precisely than the classic Golf GTI. For the legendary Nordschleife track, we have also programmed a new Nürburgring profile, which specifically adapts the running gear components in the new Golf GTI Clubsport to this race track."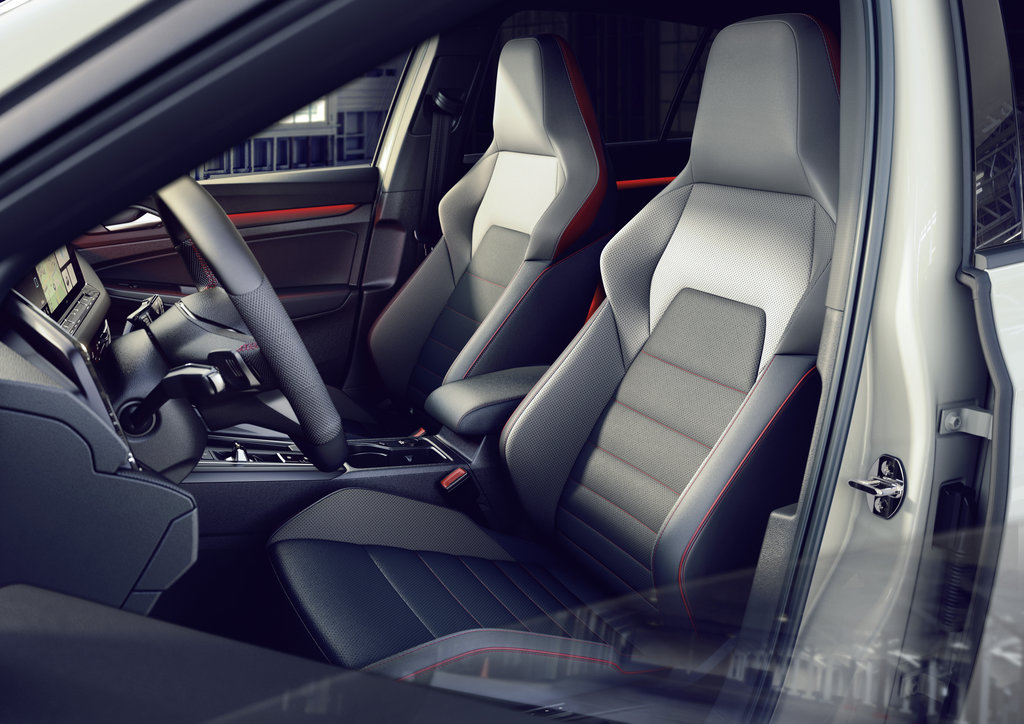 It is obvious from the outset that the new Golf GTI Clubsport fits in on the race track, too: its customised front end is very striking. The bumper looks almost open at the bottom – only the radiator grille trim with the honeycomb design typical for GTI models and the larger aerodynamic wings offer resistance to the head wind. At the rear, the two-part roof spoiler catches the eye, which is a unique hallmark feature reserved exclusively for the Golf GTI Clubsport. The front spoiler and rear wing are much more than just design features – they significantly increase the downforce on the sports car.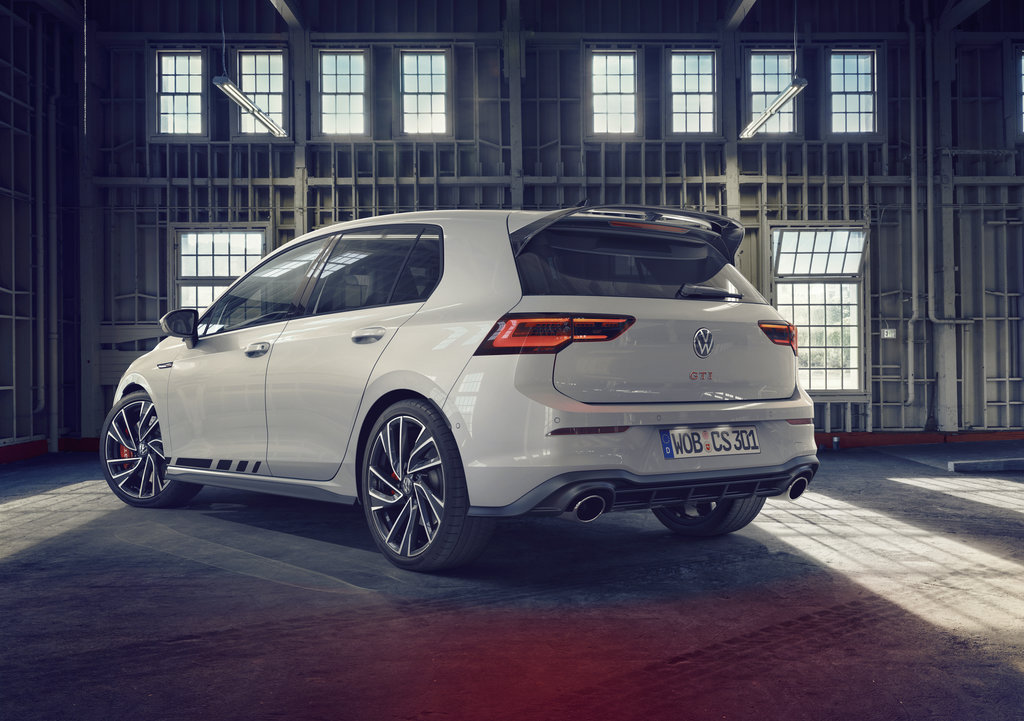 The Golf GTI Clubsport rolls off the production line in Wolfsburg with 18-inch alloy wheels fitted as standard. A special diffuser, a body lowered by 10 millimetres, and wider side sills also enhance the overall sporty impression. Another new feature: oval tailpipes replace the round version in the sports exhaust system, with one tailpipe positioned on the left and right of the body.