Kia has this week revealed the official images of the all-new Sportage SUV. The exterior design moves the Sportage identity into the next generation with crisp lines along the body that amplify dramatic styling tensions. At the same time, clean but muscular surfaces and intricate graphics give the SUV a more dynamic and assertive presence than before.  The front of the all-new Sportage features a detailed black grille stretching across the width of the face. Like an intricate web, the technical graphic pulls together the main frontal features of the all-new Sportage. The elongated grille links Kia's modern signature Tiger Nose grille – that acts as the visual focal point of the car – to the distinctive futuristic-styled boomerang-shaped DRLs (daytime running lamps).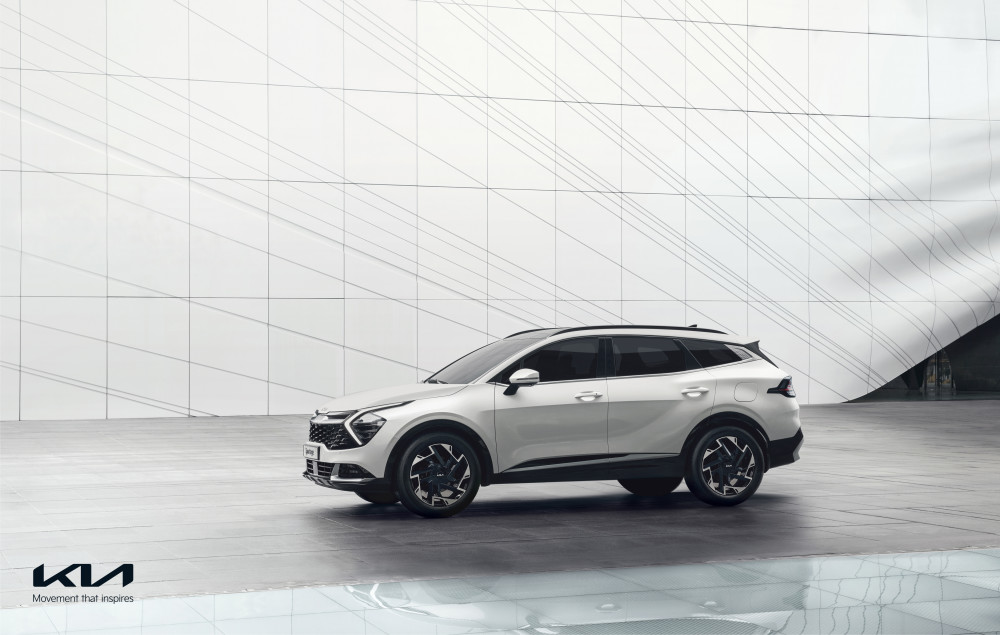 The side profile of the all-new Sportage stays true to its sports utility DNA, with taut lines cutting across pure, clean but refined body surfaces that seamlessly blends the contrasting volumes together. Representing a first for the Sportage range, a black roof – a different colour paint option to the vehicle's body – is now available with the new model, helping to accentuate the sporting profile and highlight the architecturally dynamic C-pillar that encompasses a deconstructed look. The addition of a chrome beltline kicks up onto the rear of the all-new Sportage and into the D-pillar, creating harmonious lines with the rear spoiler.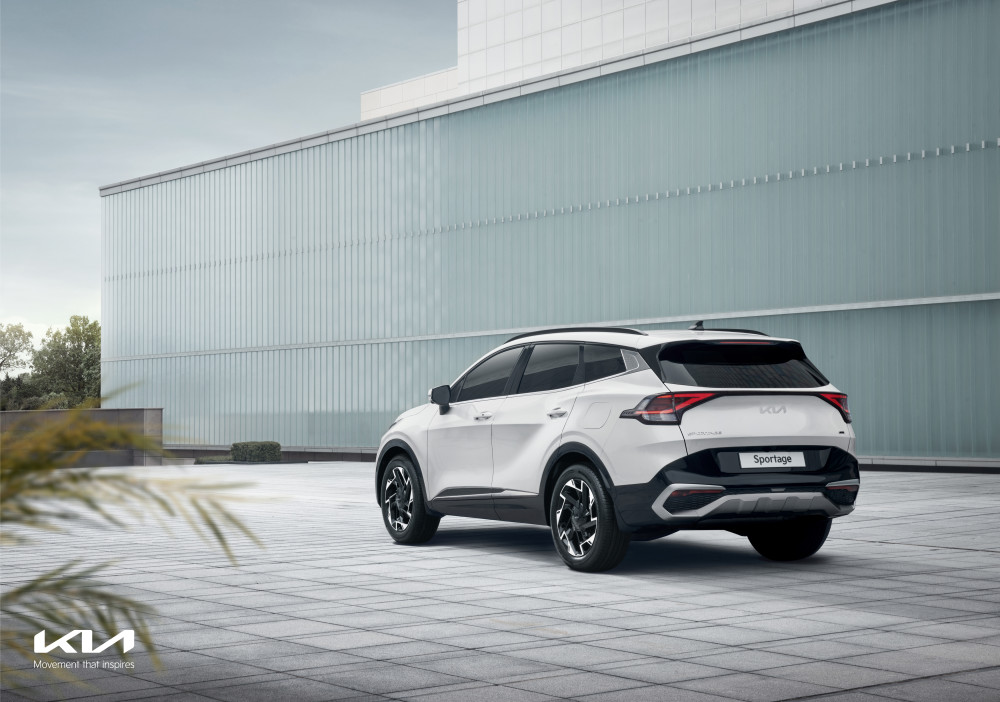 At the rear, the muscular swooping fastback flows into the rear lamps, which have been crafted to give the impression that they cut into the body with  precision, forming the outline of the rear lamp graphic and the main section of the tailgate. The  rear lamps are connected by a slim horizontal design, giving the all-new Sportage a wide impression from the back.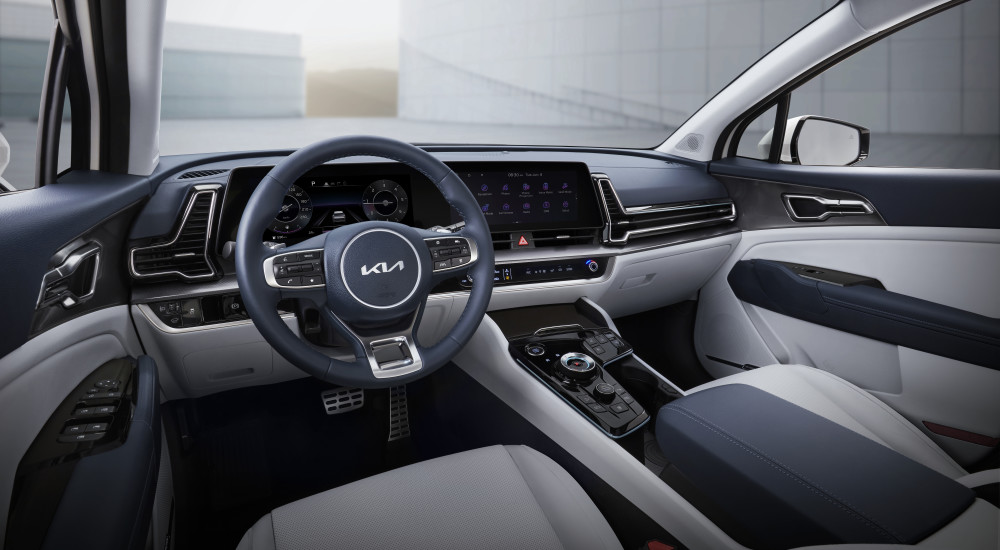 The interior of the all-new Sportage is said to offer intuitive and innovative in technology, to create a driver-orientated space. A sculpted integrated curved display with a slim touchscreen pad and detailed air vents forms the nucleus of the all-new Sportage's cabin. The curved display sweeps across the front of the Sportage. Like the air passing through it, the three-dimensional air vents flow within the integrated curved display, reinforcing the Sportage's contemporary and exquisitely slim cockpit feel. The high-tech touchscreen pad along with the advanced integrated controller act as the nerve centre for driver and passenger connectivity, functionality and usability needs. Both systems have been created to be easy-to-use, highly intuitive and soft to touch.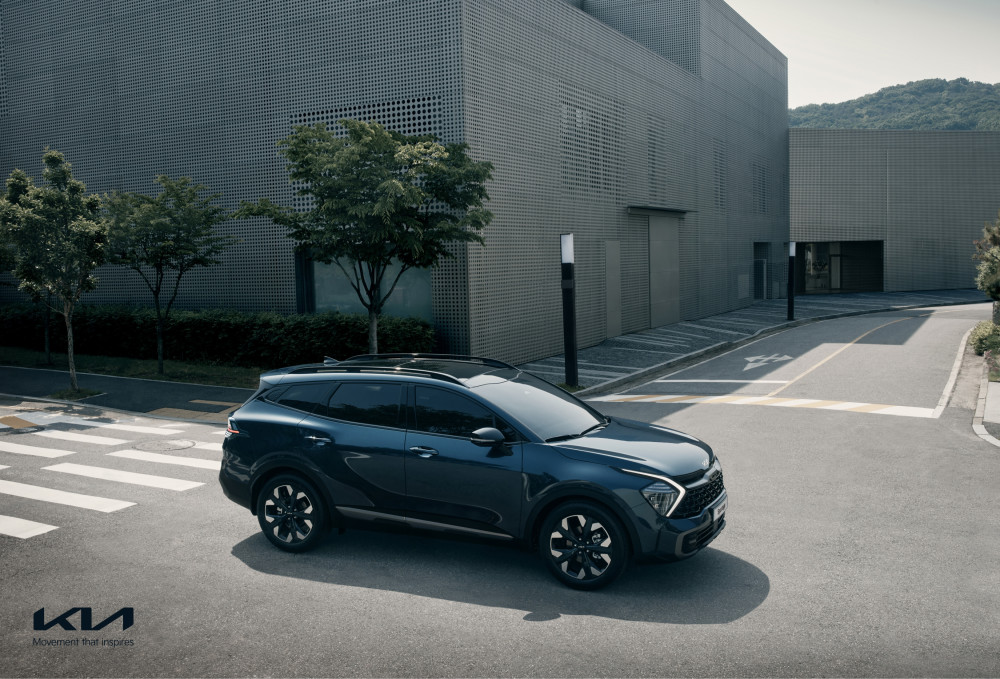 The all-new Kia Sportage's South African availability has yet to be confirmed.