Mercedes-Benz GLA
The revised compact-car fleet within Mercedes-Benz has officially been completed for 2020 with the latest GLA joining the ranks of the A-Class, A-Class sedan and CLA. The entry-level model to the Mercedes-Benz SUV range has been criticised in the past for not being much of an SUV at all. This all-new GLA looks to set the record straight taking aim directly at the recently refreshed BMW X1 with a sportier character of the bigger and more practical GLB. Although dimensions are 15mm shorter than the outgoing model Mercedes-Benz promises a more spacious interior than before with increased luggage space and legroom thanks to a healthy 104 mm increase in height and the clever design of the MFA2 architecture shared with the A-Class. A step forward in safety technology includes a driving assistance package with autonomous emergency braking that can activate up to 60 km/h to avoid stationary vehicles and pedestrians. The GLA will receive the AMG treatment too with the GLA 35 kicking-off with a healthy 225 kW and 400 Nm sent to all four wheels via Mercedes 4Matic system.
50:50 – Torque split in off-road mode
Lamborghini Huracan EVO Rear-Wheel Drive
The latest Baby Bull aims to put the driver at the centre of the experience. For many die-hard driving enthusiasts, rear-wheel driven sports cars are a true, pure and unadulterated means of having the ultimate experience behind the wheel. To gain favour with such enthusiasts Lamborghini has changed the recipe for the Huracan EVO supercar. This is certainly a car to be celebrated as it's one of the last of a dying breed with its howling naturally aspirated 5.2-litre V10 that generates 449 kW at 8 000 rpm. The Huracan EVO Rear-Wheel Drive is not purely about setting blistering lap times or straining necks when setting off from standstill, however, it'll accelerate from 0-100 km/h in 3.3 seconds and run on to a manic 325 km/h. A new performance traction control system (P-TCS) has been calibrated specifically for the Rear-wheel drive Huracan EVO and is capable of delivering torque even during the final phase of a drift where the car begins to straighten. We imagine that this diabolical technology is clever enough to maintain well-controlled drifts while simultaneously ensuring massive plumes of tyre smoke enter the atmosphere. This may not be the most intelligent application of automotive technological advancements but it's a relief knowing that Lamborgini still has a sense of humour. Bring it on!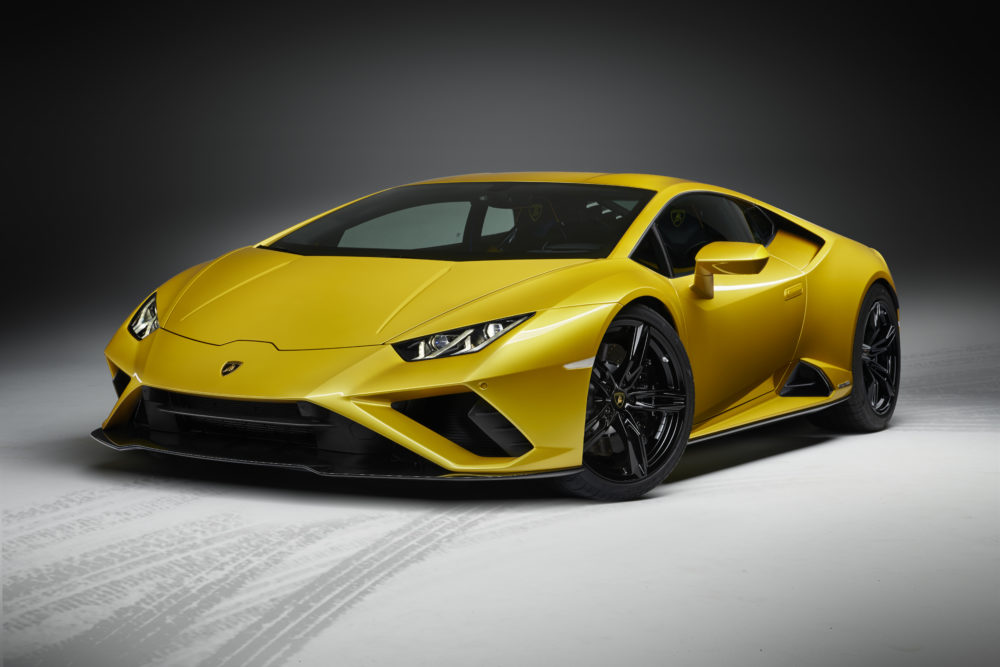 1 389 kg – Surprisingly lightweight by today standards
Jaguar F-Type
One of the best looking British sports cars has returned from some cosmetic surgery for the second time now and the results are as expected. The Jaguar F-Type has been visually tweaked but we're not completely sure that it's been positively enhanced over the previous model, it was admittedly a very tough act to follow. Ultra-slim LED headlamps, slender rear LED lights and a new bonnet design with fluid lines are the most notable changes. Jaguar are proud of the near-perfect sports car proportions and now it's been made to look more aggressive and assertive than before. The two-seater cockpit receives a 12.3 inch high-definition instrument cluster and a 10-inch infotainment touch screen matched with three tactile analogue controllers providing a blend of modern and retro to the interior. Under the bonnet, three engine choices remain as before and the convertible has been updated too.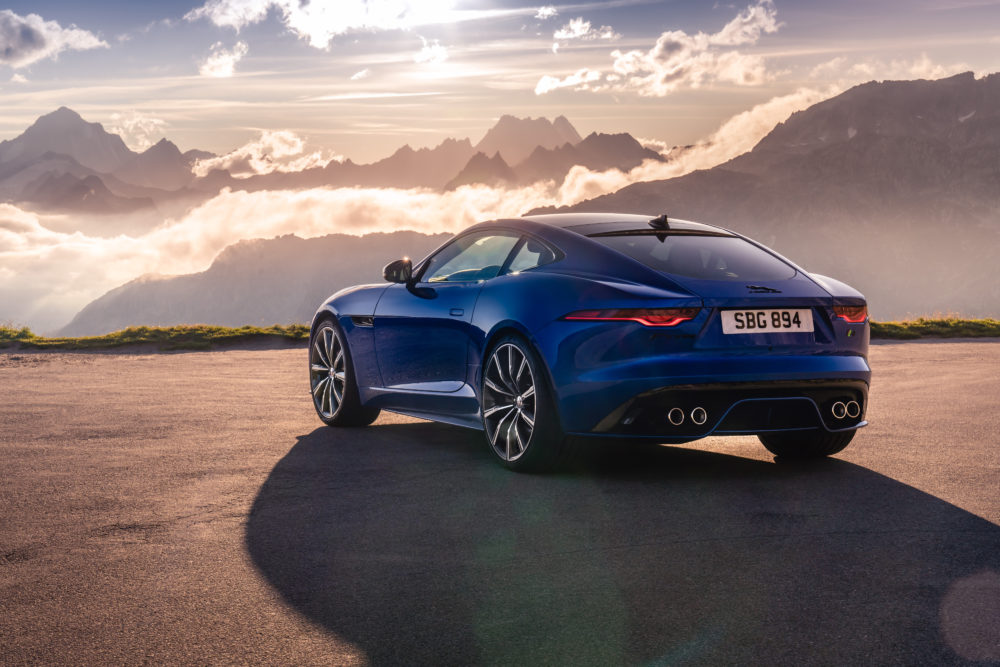 423 kW – Supercharged V8 thunder remains
Kia K5
Remember the short-lived but rather good-looking Kia Optima? Well, this is its equally handsome successor with a fastback body style to be sold along-side the rear-drive Kia Stinger. The K5 rides on a front-wheel-drive platform with the option of four-wheel-drive versions and is considered one of Kia's sportiest designs to date. The K5 is said to have been inspired by the coke bottle where the bodywork narrows at the midpoint between the wheel arches much like the Stinger does. The well-known 150 kW 1.6-litre T-GDI engine is mated to a new 8-speed dual-clutch transmission with the high-performance K5 GT available in North America packing a 2.5 T-GDI motor good for 422 Nm and 0-100 km/h in a respectable 6.6 seconds. The Koreans seem to be on the ball.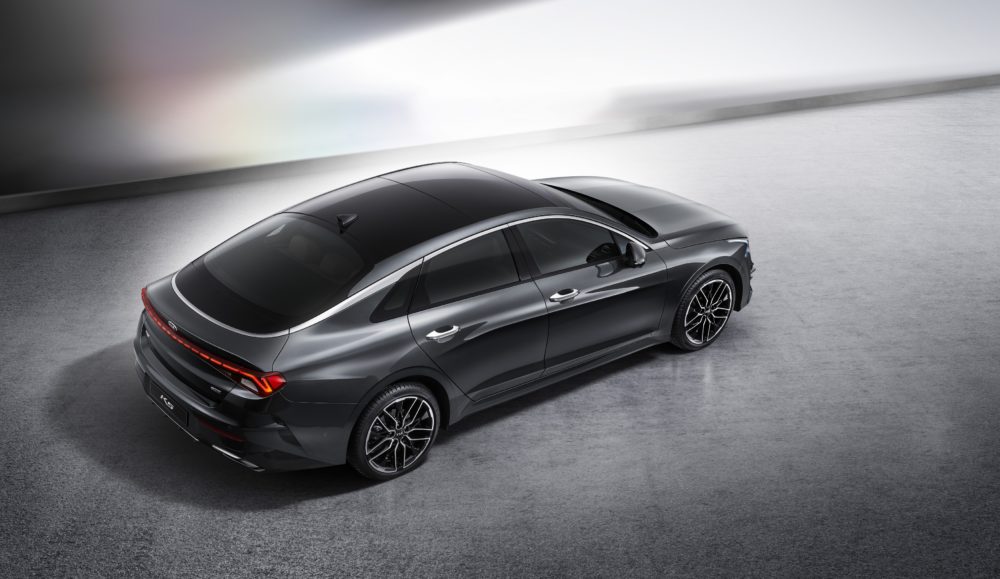 12-speaker – Bose surround-sound for a quality in-car listening experience
JAC T8
Chinese brand JAC has launched the T8 double-cab bakkie to the South African market. It'll be available in two variants, 4×2 and 4×4 with a differential lock. With the choice of six colours and it is looking to take a slice of the bustling local double-cab market. Both models are powered by the same four-cylinder 1.9-litre turbo diesel engine churning out 100 kW and 320 Nm mated to a 6-speed manual transmission. JAC hopes to entice new buyers to the brand by offering good value for money by adding decent standard equipment levels. Imitation leather seats, Bluetooth, a 7-inch touch screen infotainment system and a reverse camera with rear parking sensors are all part of the deal. A five year 60 000 km service plane and five year 150 000 km warranty ship standard too.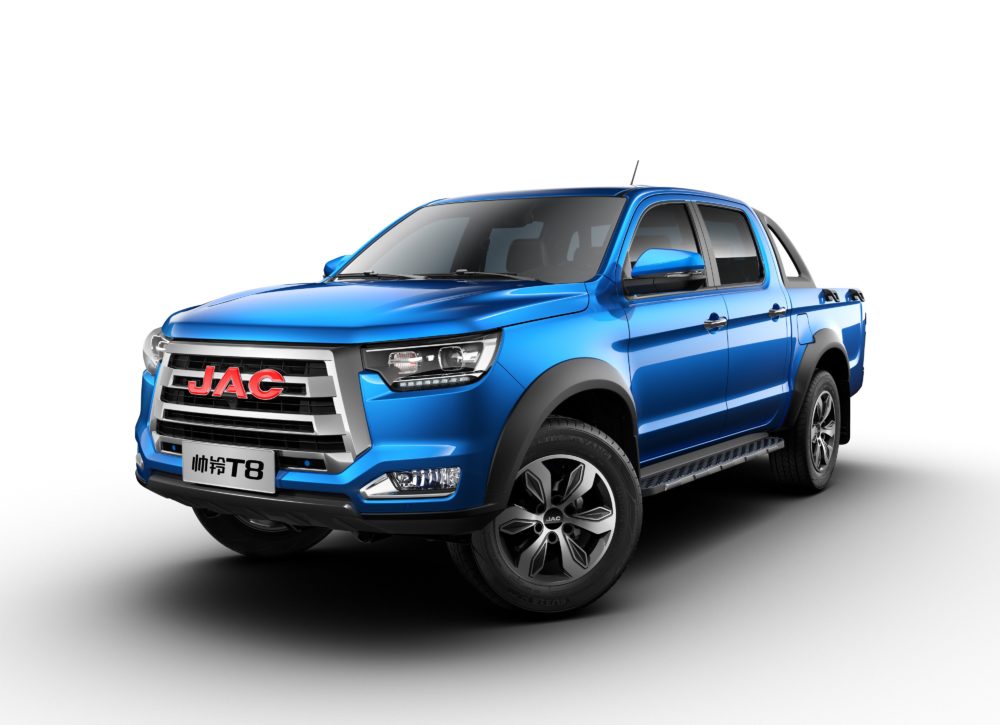 R339 900 – Makes it one of the most affordable new leisure bakkies on the market
Porsche 911 Belgian Legend Edition
The first special edition of the 992 generation Porsche 911 celebrates Jacky Ickx one of the greatest sports car drivers to get behind the wheel of a car. In celebration of his 75th birthday with Porsche's in-house customisation arm Exclusive Manufaktur, they've taken to the 911 Carrera 4S and finished it with touches inspired by Ickx's trademark blue and white helmet. The bespoke paintwork called 'X-Blue' a Belgian flag alongside Jacky Ickx's signature on the B-pillar among other well-considered touches make it unique. The bespoke colour was also made for the Carrera Classic alloy wheels and are offset by white accents created by advanced laser engraving. The interior sees hand-stitched leather with an X pattern and this unique Legend Edition receives the 911 moniker embroidered on the 18-way adjustable sports seats. Tastefully done Porsche.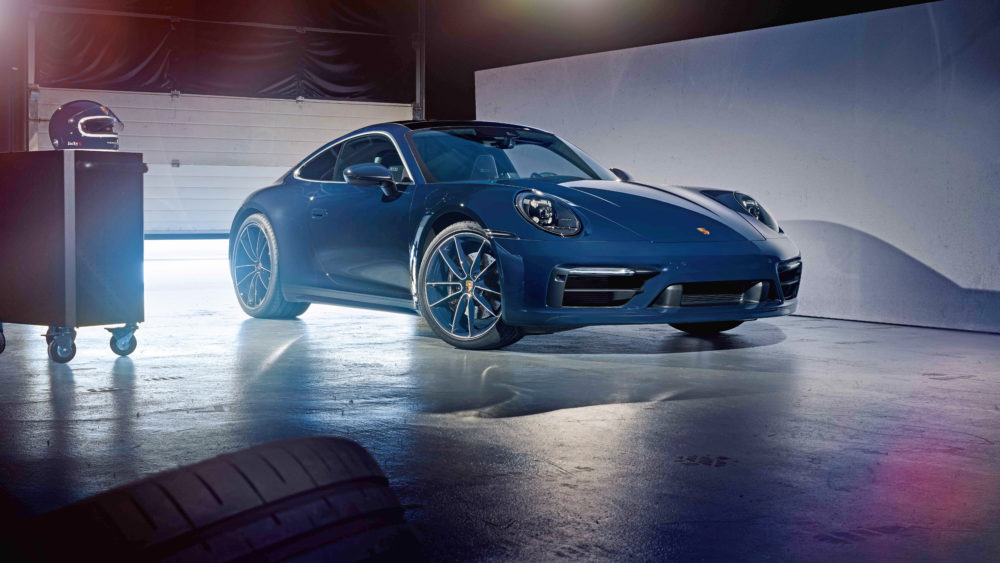 75 units – All to be sold exclusively in Belgium
Toyota GR Yaris
Toyota seems to have turned around its approach towards performance motoring with the launch of the balanced and fun-to-drive GR Supra. Now the brand has taken to the next generation Yaris and given it the GR (Gazoo Racing) treatment. The recipe looks to be a very exciting one. Lightweight, with oodles of power four-wheel-drive and a manual transmission there's much to like, but first the looks. Toyota has taken inspiration from its rally programme and as a result the GR Yaris looks like a little rally car for the road. It looks the part and should be built by the same the brief with WRC-engineers over at Tommi Makinen Racing having had a hand in developing this hot-hatch. An all-new 1.6-litre turbocharged three-cylinder engine packs a hefty 200 kW and 370 Nm sent via a proper four-wheel-drive system and not one of those half-hearted on-demand systems. In Sport mode, up to 70% of torque can be sent to the rear wheels for an engaging drive. With a curb weight of only 1 280 kg, the GR Yaris will rocket off the line to 100 km/h in 5.5 seconds and run on to a top speed of 230 km/h. We encourage Toyota South Africa to bring this hot Yaris to our shores.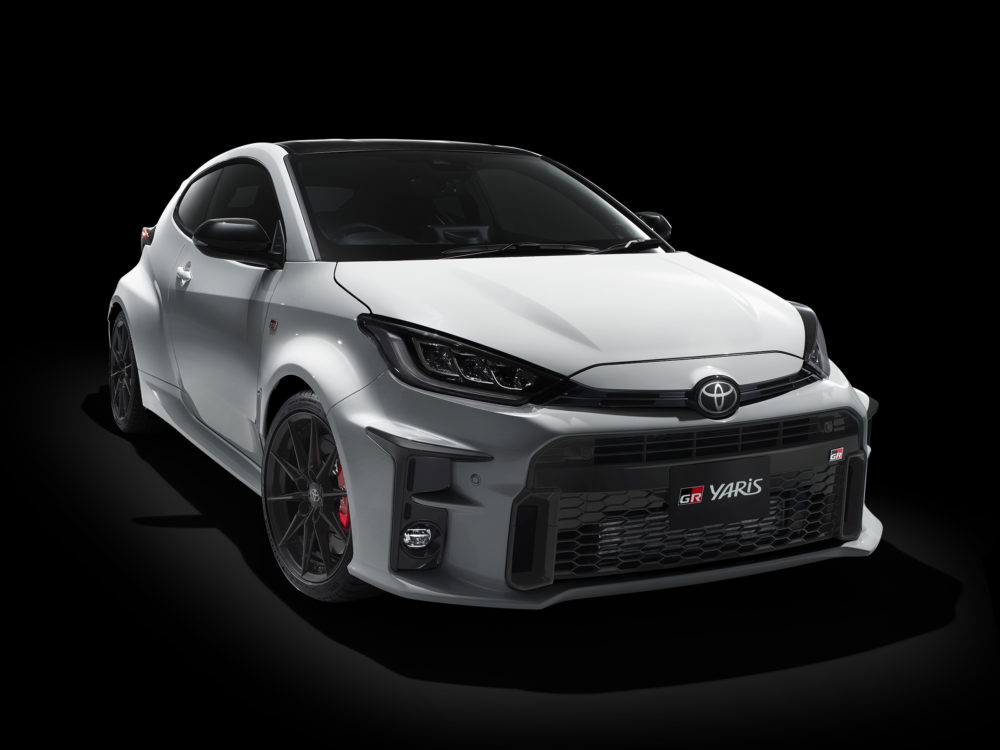 156 kW/tonne – Power-to-weight to disturb serious sports cars