Volkswagen Golf GTI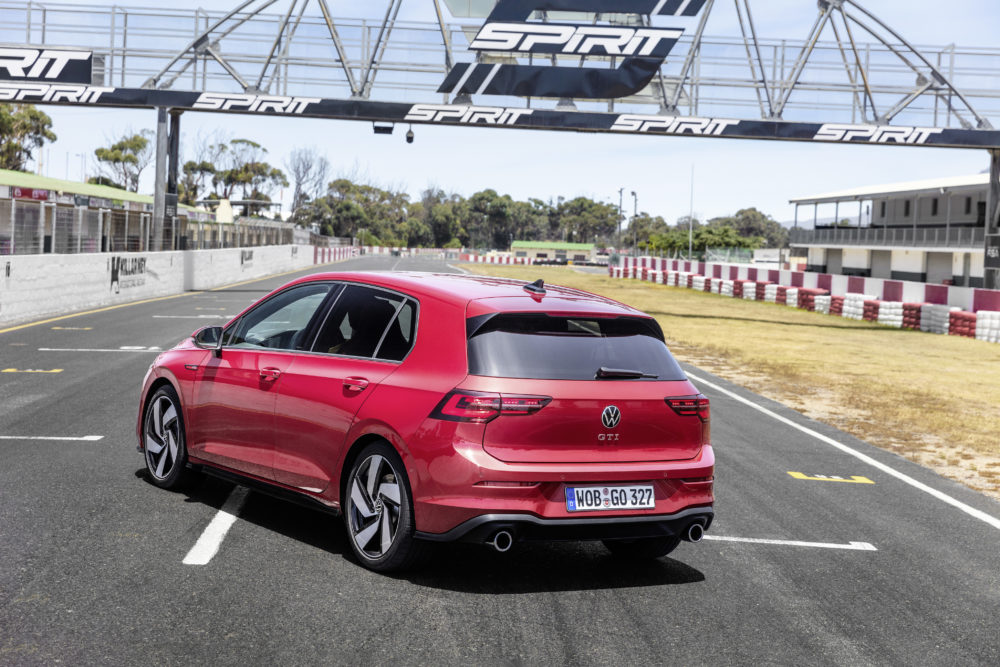 For 44 years Volkswagen has been evolving and improving on the Golf GTI. It's the car that started the hot-hatch craze offering something fast, fun and comfortable enough to be usable every day. It's one of the most successful and most recognisable names in the world. This, the eighth generation of the Golf GTI is again an evolution on the previous model and is powered by the exact same motor as before. This time around it's a180 kW/370 Nm  version of the tried and trusted EA888 2.0-litre turbocharged engine that we've come to know very well from the Volkswagen group. Internationally the four-cylinder engine is coupled with a six-speed manual gearbox as standard with a seven-speed dual-clutch DSG gearbox available as an option. We suspect that with the manual model already phased out for the Golf seven here in SA we'll probably see the DSG as the standard model locally. This new generation GTI certainly keeps the mature design that Volkswagen has aways kept for its performance vehicles compared to its rivals. Bright LED headlights now come as standard and are positioned low down on the vehicles front end. Upon activating the LED daytime running lights two continuous LED strips run towards the VW logo. A large singular air inlet with a honeycomb pattern and unique optionally integrated fog lights are a nice touch. New technology includes Volkswagen's travel assist function that can operate until 210 km/h. The system is effectively a combination of adaptive cruise control and lane-keep assist rated at level two autonomy.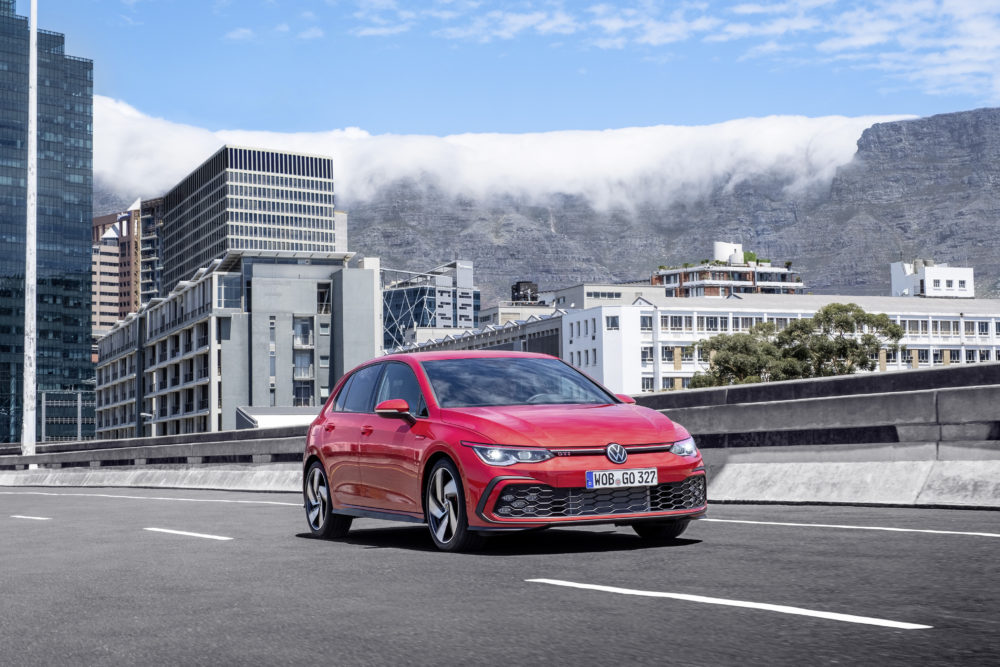 11 kW + 20 Nm – Extra oomph than before
Peugeot Landtrek
The new Peugeot Landtrek bakkie has been confirmed for South Africa, and it's being prepared to stand its ground in this brutally competitive segment having undergone over 2 million km of testing. Peugeot is no stranger to the bakkie segment having produced the legendary 404 single-cab in the 1980's so let's see how this new French bakkie stacks up. For starters, it offers a very different design style for a bakkie and one that fits in with the current Peugeot design philosophy. Peugeot claims that the Landtrek has the most accommodating load bay in the segment with it possible to load two standard 'euro pallets' in the rear of the double-cab versions and three 'euro pallets' in the rear of single-cab models. The interior is all very familiar Peugeot too with a two-spike steering wheel similar to that on the 3008 SUV and a 10-inch HD screen on flagship models is inspired by the brands flagship model the 508. The interior offers the choice between two independent seats up front with a central armrest or a three-seater 'multiflex' bench developed from Peugeot's expertise in commercial vehicles. This means that depending on the model, this could be a six-seater bakkie. The rear receive a unique 60/40 rear bench that can fold completely too as well as two isofix child seat anchorage points. Off-road capability includes a 600 mm wading-depth, a ride-height of up to 235 mm, a low-range transfer case and a 360 degree camera system. This Peugeot bakkie seems to be innovative and packed with kit, we look forward to seeing it take the fight to the established bakkie players.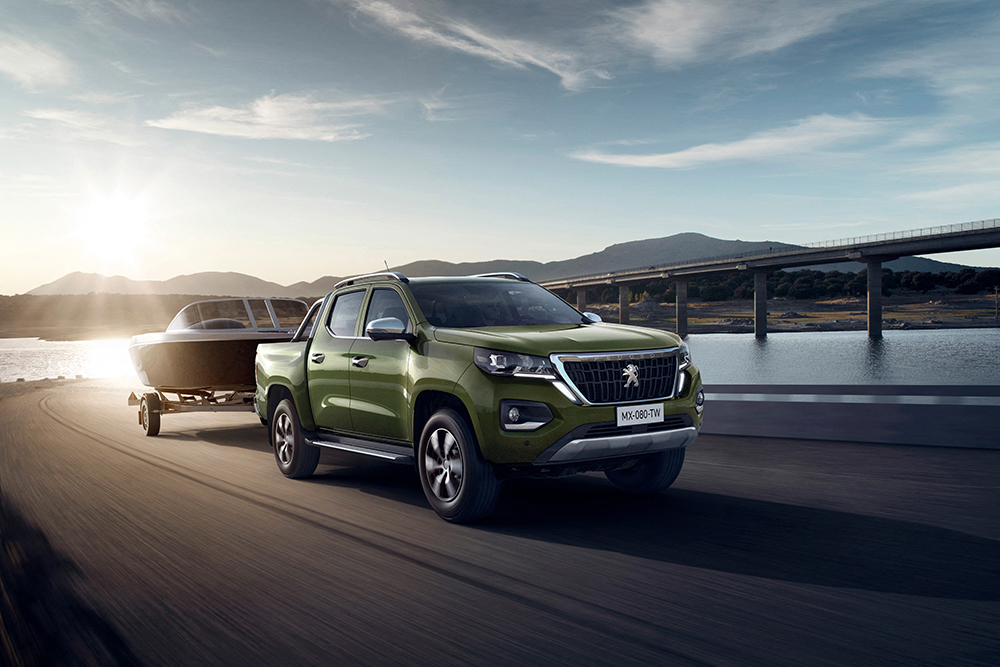 3.5 tonne – towing capacity
Kia Sorento
The Kia Sorento has proven itself to be one of the most well-rounded family SUV's on sale locally. This new model wears a more assertive face than before with a new interpretation of Kia's 'tiger nose' grille that now wraps around the new headlamps. The Sorento is a large vehicle and the new proportions are designed to make the vehicle look longer while the front and rear overhangs are indeed shorter. The bonnet is longer than before with the A-pillar 30 mm further back from the front axle. The interior receives a new upmarket cabin, marking a big step ahead of the previous model that was often criticised for feeling a little bland on the inside. Kia claims that the new Sorento has one of the highest quality cabins of any Kia to date with its next-generation design. It offers a blend of metallic trims, leather upholstery and embossed wood-effect surfaces.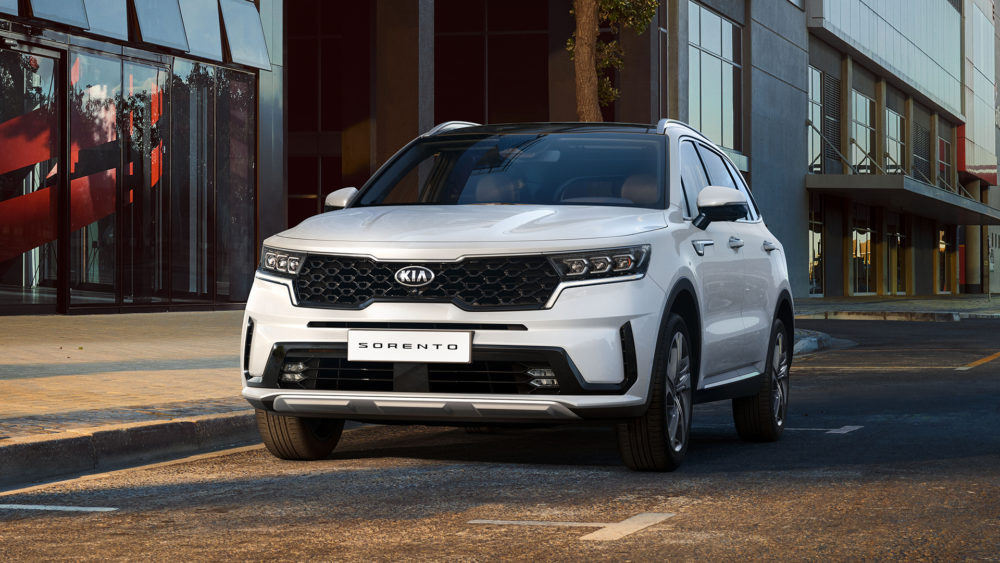 18 years – Of the Kia Sorento
Mitsubishi ASX
The 2020 Mitsubishi ASX is arguably the most important car for the local arm of Mitsubishi Motors and it has officially hit the showrooms.  Now styled with the bold signature Mitsubishi 'Dynamic Shield' front-end design the newly designed ASX is set to stand out amongst the current sea of compact crossovers. Standard LED headlights, daytime running lights, LED foglight and rear taillights including LED reverse lights mean it offers a more premium presence on the road compared to its rivals. Potentially to its detriment the new  ASX is still powered by the same 110 kW/197 Nm naturally aspirated 2.0-litre motor that powered the original model back in 2011. Making up for this, however, is the fact that this is a proven drivetrain with few known reliability issues. Now with seven airbags, a 406 L boot capacity, an 8-inch touchscreen with Apple CarPlay and Android Auto, leather upholstery and a keyless entry system the new ASX looks to offer good value for money.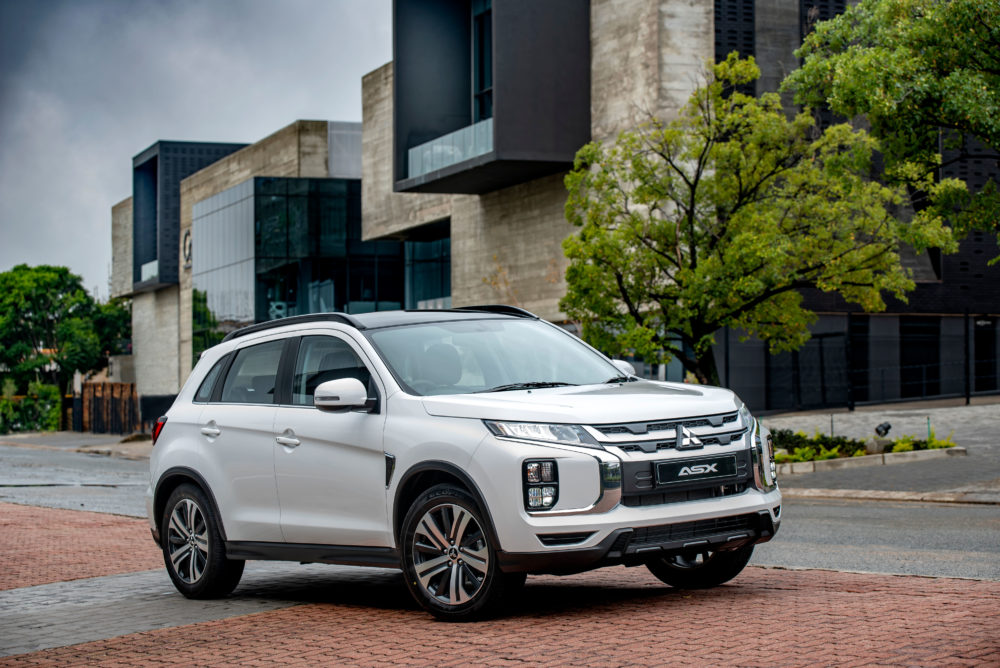 R379 995 – Competitive starting price
Audi A3 Sportback
The all-new fourth generation Audi A3 has been officially unveiled and looks to continue its success as the leader in the premium-compact hatchback segment since it first arrived back in 1996. Designed to be bolder than before the A3 now features a wide hexagonal honeycomb styled grille, sharply angled C-pillar sand enlarged wheel arches at the rear. This new model is more connected and modern on the inside than before with added technology. The interior displays have been fully digitised with a 10.1-inch touchscreen infotainment system and a 10.25-inch digital drivers display lift the otherwise Germanic interior. The infotainment system has been upgraded to Audi's third generation MIB 3 software and has LTE internet connectivity as well as Wi-Fi hotspot functionality. At launch a 110 kW 1.5-litre turbocharged petrol and a 2.0-litre turbodiesel with the same power output will be made available whereas a mild hybrid model with a 48-volt electrical system will make its way to the new A3 range too.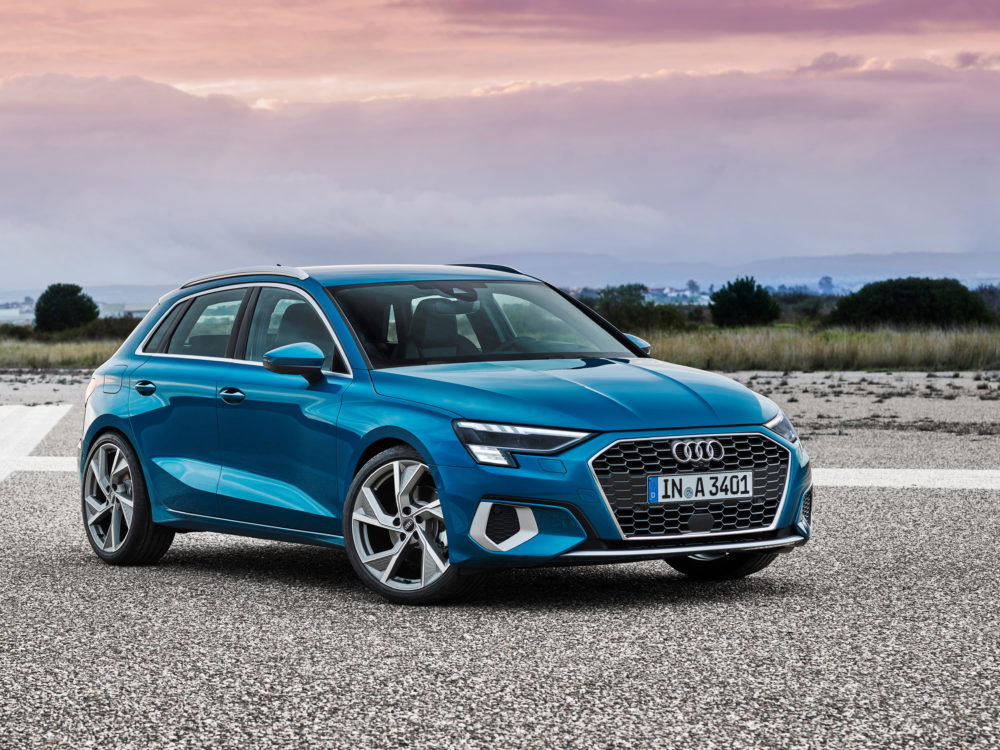 10.25-inch – Virtual cockpit is now standard
McLaren 765LT
Lighter and more powerful than the already capable McLaren 720S on which it's based, the latest McLaren SuperSeries model the 765LT is designed for outright performance for both road and track. McLaren claim it to be the most dynamically advanced and engaging 'Longtail' model ever produced by the brand. As the name suggests it produces 765 ps (metric horsepower) which equates to 563 kW for us here in Mzansi along with 800 Nm from a twin-turbo 4.0-litre V8. The figures are mind-bending with the obligatory 0-100 km/h dash over in a scarcely believable 2.8 seconds and it'll take another 4.4 seconds to reach 200 km/h. To slow progress down with equal ferocity carbon-ceramic disk brakes are part of the package and to transfer this bite onto asphalt a set of sticky Pirelli P Zero Trofeo R tyres are standard. A plethora of carbon fibre body components, lightweight forged alloy wheels and thinner window glass the 765LT weighs only 1 229 kg dry. That's lighter than most compact hatchbacks.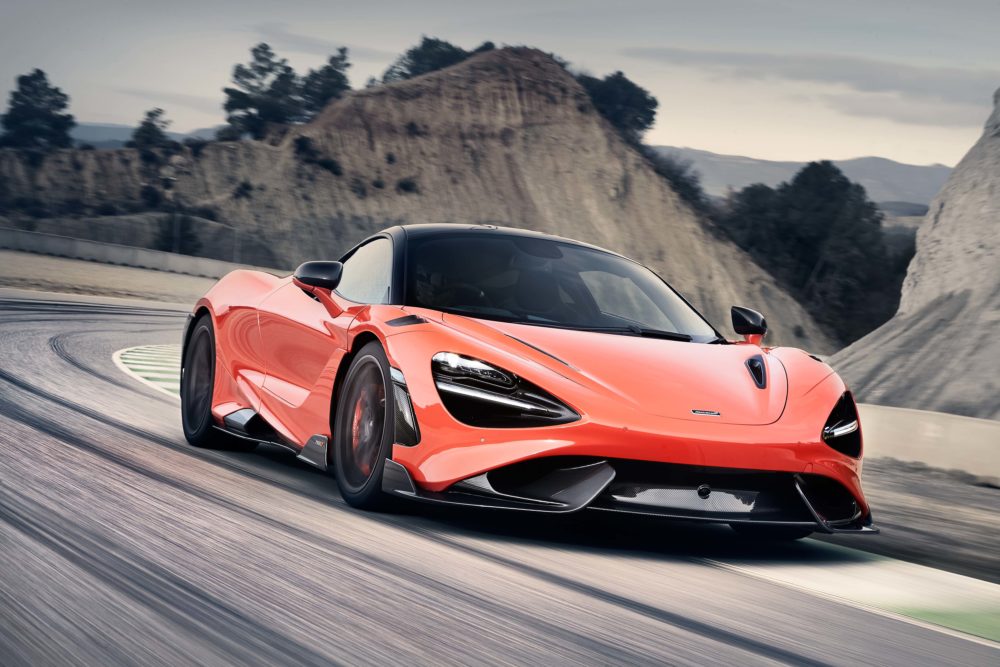 765 – Lucky customers
Alfa Romeo Giulia GTA 
Alfisti rejoyce! In celebration of Alfa Romeo's 110th birthday the legendary GTA badge is back in the form of the stunning Alfa Giulia GTA. The recipe is simple. Take the already fiery Alfa Giulia Quadrifoglio sports sedan, add power and reduce weight. The Giulia GTA is 100 kg lighter than the Quadrifoglio donor car tipping the scales at only 1 520 kg. With the extensive use of lightweight materials such as carbon fibre used for the drive shaft and body panels including the bonnet, roof, front bumper, rear diffuser the wheel arches as well as the front seats there's plenty of exotic material to boast about. Aluminium doors and suspension components as well as a titanium Akrapović exhaust all add up for a seriously potent power to weight ratio. An extra 15 kW is squeezed from the Ferrari derived aluminium 2.9-litre twin-turbo V6 which now produces a gut wrenching 390 kW. All of which is sent to the rear wheels alone. The result is a claimed 0-100 km/h sprint time of 3.6 seconds with the aid of a newly developed launch control system. To keep the GTA from taking off, the front and rear wheel tracks are widened by 50 mm with newly developed suspension components fitted. The Alfa team also collaborated with Formula 1 experts at Sauber Engineering to design a specific aerodynamic bodykit. The aero kit features a bespoke rear spoiler, bold side skirts and an active front splitter giving the GTA a muscly look. For extreme enthusiasts a hardcore GTAm (pictured here) is available with a stripped-out two seat interior and a massive rear wing. A total of 500 Giulia GTA and GTAm units will be produced.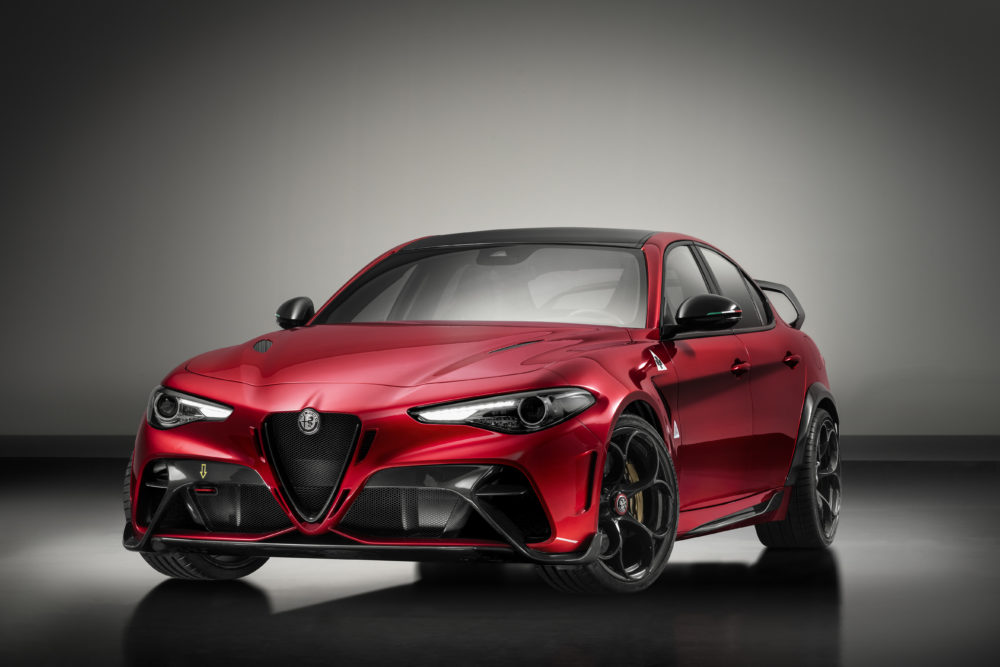 256.6 kW/tonne – Mammoth power-to-weight ratio