Lamborghini Huracan Evo RWD Spyder
Lamborghini has grown the Huracan range with the addition of a two-wheel-drive droptop version of the midlife facelift Evo. Besides being drop down gorgeous in Spyder guise, the performance credentials read largely as before. 449 kW from the 5.2-litre V10, 0-100 km/h in 3.5 sec and a top speed of 325 km/h. Every bit as brutal as it is beautiful. And you can raise or lower the roof in 17 sec.
Alfa Romeo Giulia Quadrifoglio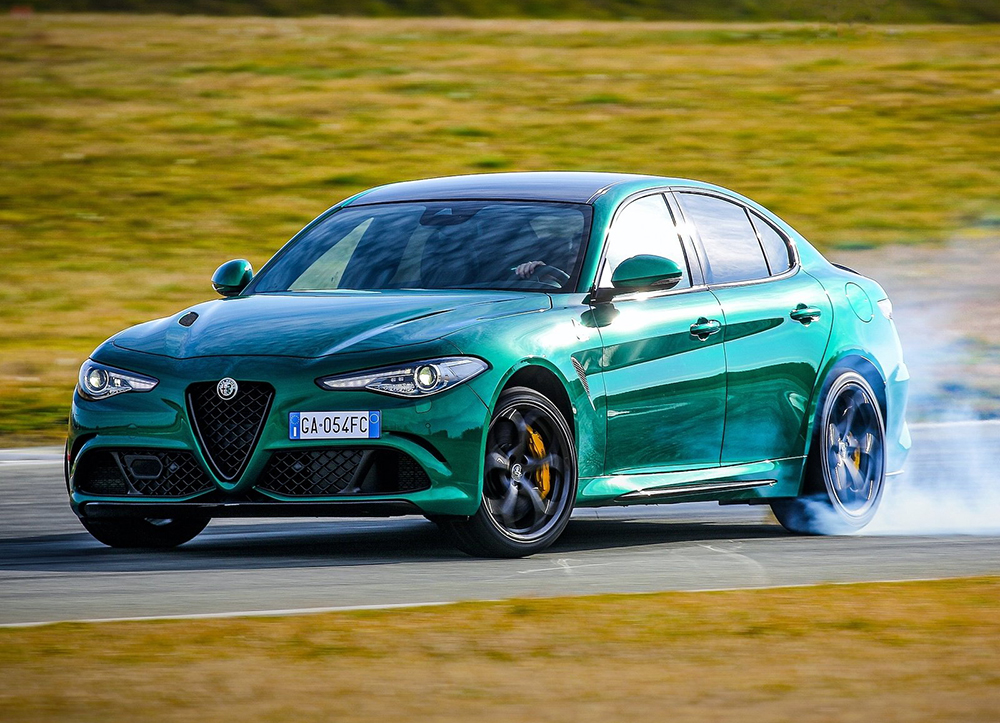 Yet more Italians have been studiously working away during the Covid crisis. This time Alfa has given its stonking Giulia QV a midlife overhaul. It's all really minor stuff, like new details and options, including for the first time being able specify an Akrapovič performance exhaust for even more belchiness from the Ferrari-derived turbo V6 engine. There's a hugely expanded colour range, too, including this Montreal Green colour pictured. A colour that reminds us of the old Nissan Sentra STI green, anyone?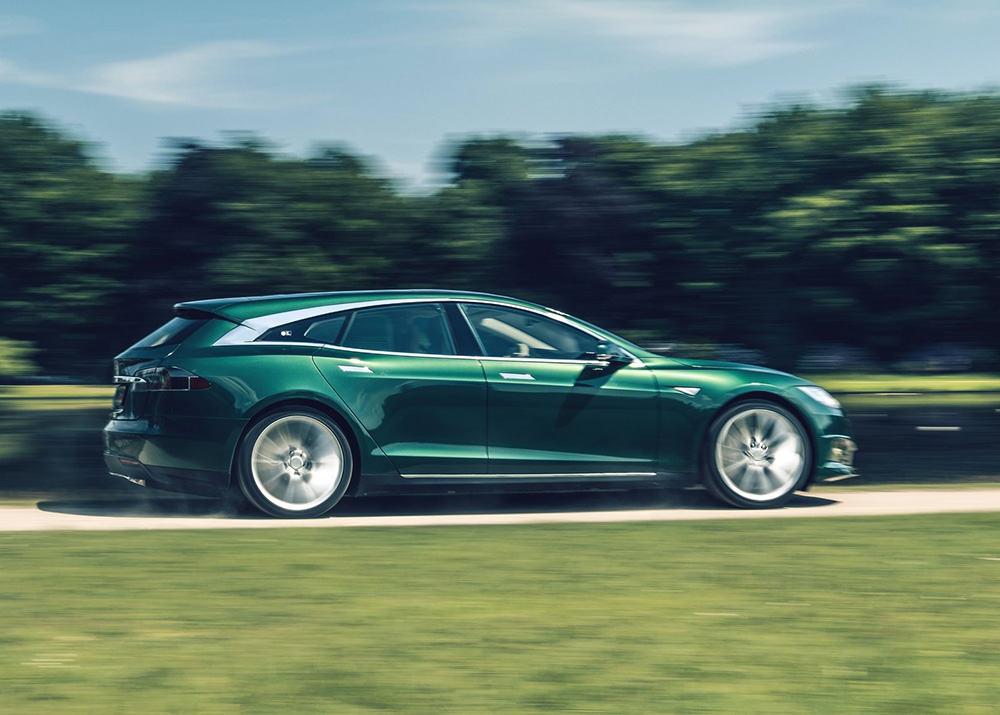 Chapter 1 verse 1 of the petrolhead handbook is; above all else, you should love station wagons or shooting brakes. Don't ask us how this started, but it's a thing, people, and we'll attest that we do agree you should always take an estate over an SUV if you can – they just drive better. But how about this 'Model SB' version of Tesla's all conquering Model S electric vehicle? Well, before you get too excited, despite its looks, it's not a production car; it's the work of London design house, Neils van Roij, and is a one-off build for a Dutch guy by the name of Floris de Raadt. It was completed two years ago and the lone Model SB is now up for sale on JB Classic Cars for an asking price of £160 000 (R3.65 million). So, would you?
Ford EcoSport 1.5 Ambiente Auto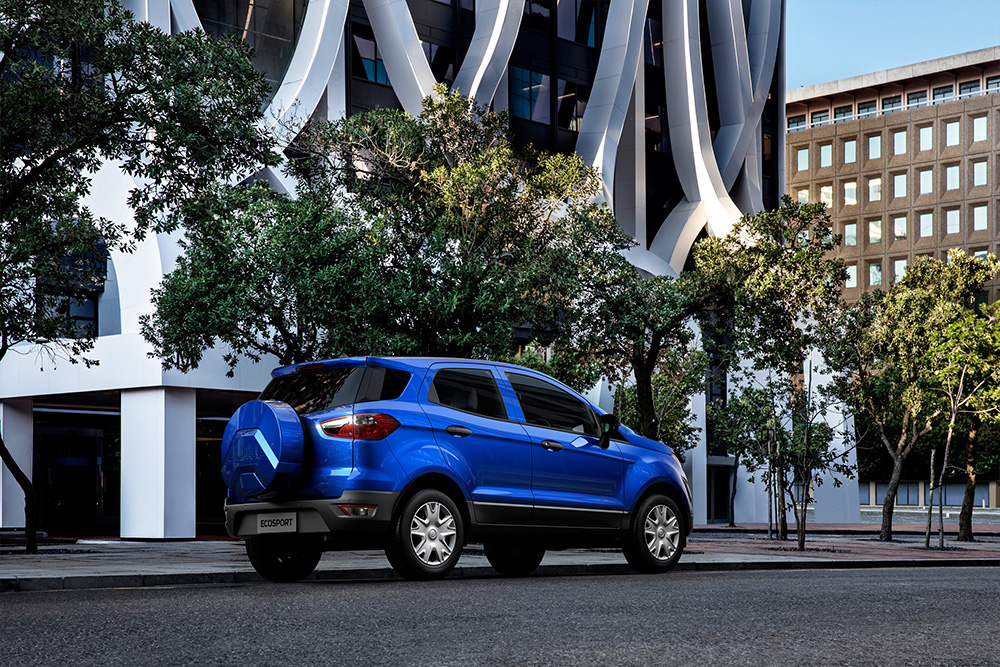 Covid crisis or not, Ford has bolstered the EcoSport's leading position in the compact SUV segment with a new six-speed automatic transmission in the most affordable Ambiente 1.5-litre petrol derivative – the three-cylinder petrol engine makes a lively 91kW/151 Nm. At the same time, Ford has complemented this with specification upgrades on the Trend and Titanium models, including a pre-collision assist feature that alerts the driver of a potential collision, and the addition of cruise control on the Trend models. While the Titanium gains front and rear parking sensors as standard across the range. R297 600 – Starting price for the new entry-level auto