Usually the preserve of upper management and pensioner-card holders, the refreshed Mercedes-Benz E-Class Coupe and Cabriolet proves the big 'Benz is not just a fuddy-duddy's runaround
Pop quiz, hot shot. You want the perfect car. You want a car that can devour hours of tedious motorway travel with autonomous driving tech. You want a car that can glide over choppy, potholed B roads while still soothing your brow thanks to its sophisticated suspension. You want a car that can tackle epic mountain passes and wow you with its power and agility. You want a car that's not too flashy but can still turn heads in every little hamlet you cruise through because peeps gotta know your worth. And, because we'll be clawing our way out of recession because of coronavirus for the next however long, you want it to be thrifty, economical and a soft touch on the environment… What do you choose? What do you choose?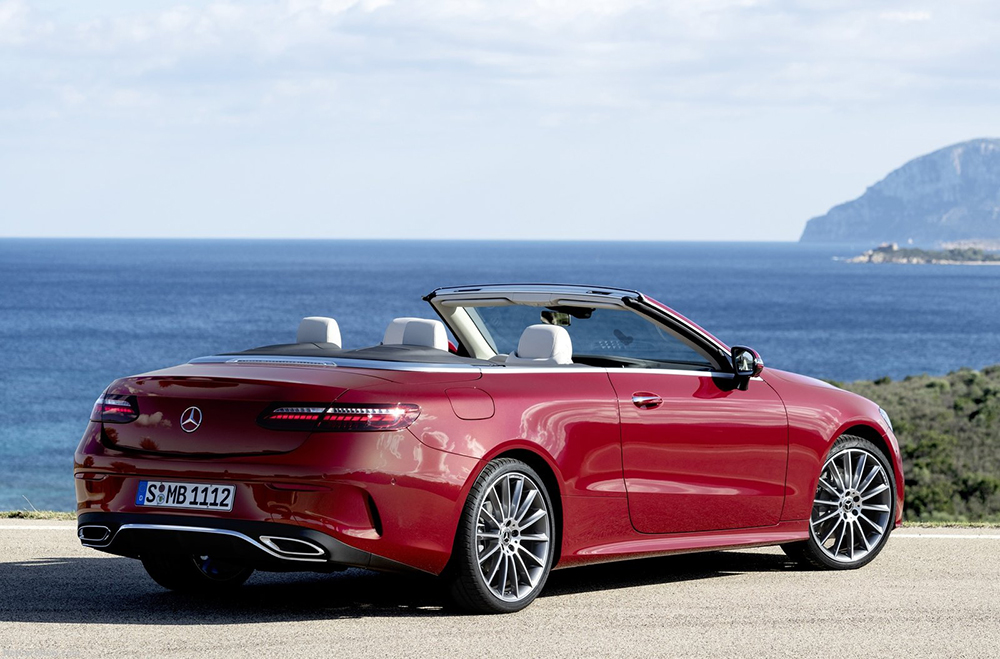 Yah, well, you've probably looked at the pictures already. We reckon the newly refreshed Mercedes-Benz E-Class range, which now includes the Coupe and Cabriolet models pictured, could be that car. With every significant motor show on God's green earth cancelled now and perhaps forever more, Mercedes-Benz took the opportunity to release the refreshed E-Class Coupe and Cabriolet online. These join forces with the facelifted E-Class Sedan the firm previewed not too long ago.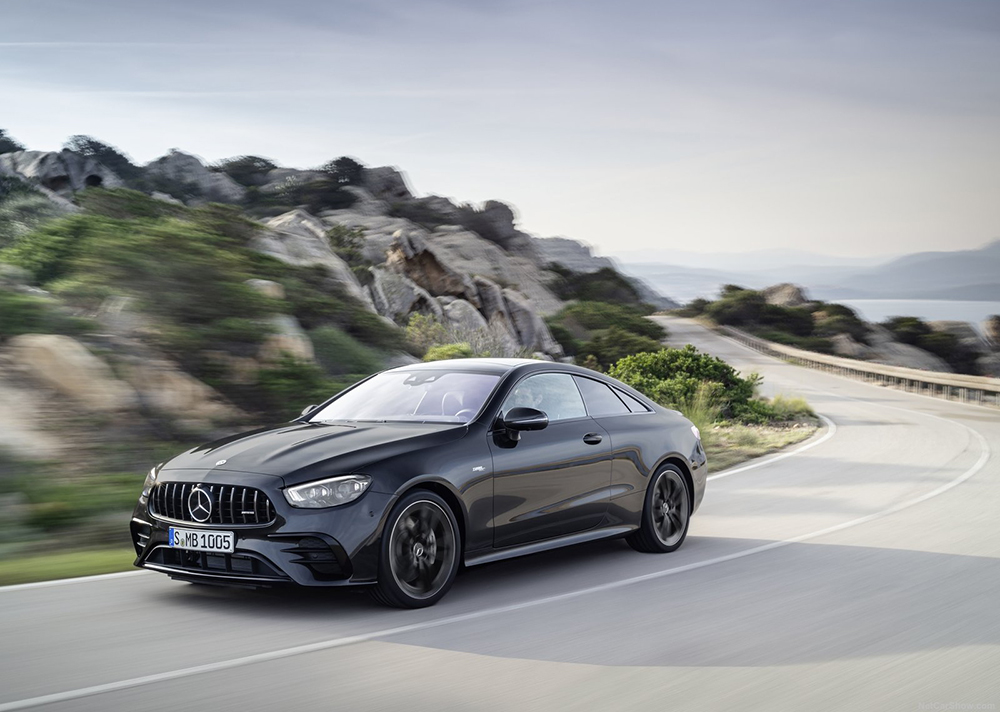 Set for a South African debut in the final quarter of the year, probably – but you never know with the Covid-19 crisis – the two-door E-Class models have been set apart from their family-focused four-door family members in two cosmetic ways. The front ends on each car look sharper and sportier; they also get their own unique bumper design with the Coupe version getting larger air intakes up front. They get a stepped LED headlight design. As with a subtly fettled profile, changes to the rear end are limited to new light clusters, new bumpers and exhaust tip layout.
When the vehicles do arrive on showroom floors in Mzansi, under the bonnet you'll find the outputs are unchanged from before. The AMG E53 carries over the twin-turbo 3.0-litre straight six making 320 kW/520 Nm sent through a nine-speed automatic and 4Matic+ four-wheel drive. Mercedes-Benz's 48-volt EQ Boost system is responsible for a short 16 kW/250 Nm power boost when called upon.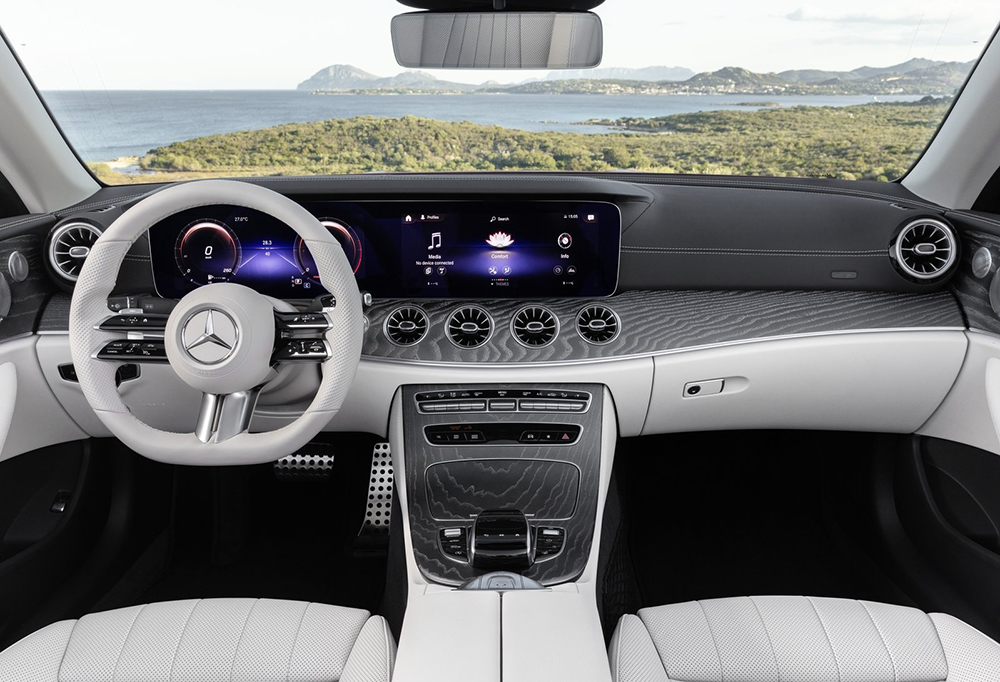 Inside, you'll find an updated Intelligent Steering Wheel, as Mercedes likes to call it, with improved 'hands-on' tech. The thinking behind it being the driver never needs to take their hands off the wheel to operate anything. If the driver's hands have not been on for a certain period of time, the car is brought to an emergency stop. However, in practice, we found its predecessor system to be almost blindingly complicated until you really spent time with the vehicle and got to know it of course. So we can only vouch for the improved efficacy if and when we do get our hands on one for a test drive. Besides the nanny-state steering wheel, there are new premium appointments, including twin 10.25-inch high-res screens for infotainment.
The full E-Class range consists of E220d (2.0-litre) and E400d (3.0-litre) diesel variants, as well as E200 and E300 (both 2.0-litre petrols), not all of which may come to South Africa. All petrol variants get 48-volt mild-hybrid assistance. Flagship AMG models are the E53 (six-cylinder) and E63 (V8), of course, and their power outputs are unchanged from before. Pricing and availability for the local market for the full range will be announced at a later date.