Our Assistant Editor is given a budget of R185 000 to find unassuming yet tough off-road vehicles that are as capable of getting through rough terrain as they are easy to park around town. This months buyer is an adventurous spirit but doesn't see the need for an overly large 4×4.
For pro-tips on bargaining with the dealership be sure to read our 10 ways to save thousands on your next car. Now let's get into those affordable 4x4s…
The safe option:
2017 Renault Duster 1.5 dCi Dynamique 4×4
Given a mid-life nip and tuck in 2016, this iteration of the hardy Renault Duster maintains all of the no-frills ruggedness that made it popular with buyers when launched back in 2013. It's large enough to comfortably cart a small family and all their paraphernalia thanks to a square luggage area that'd swallow 443 L. This Dynamique model is well equipped too with a 7-inch touch screen infotainment system, cruise control, a leather-wrapped steering wheel as well as a six-function on-board computer. Interior ergonomics leave much to be desired but the Duster has been well proven. The K9K 1.5-litre turbodiesel motor employed here is exceptionally frugal and has been around in one form or another since 2001 and is put to service in the Nissan Qashqai and even some Mercedes-Benz products. Off-road the long-travel suspension soaks up the bumps and a multi-link setup at the rear offers good wheel articulation. The selectable four-wheel-drive system comes from the Nissan X-Trail that offers front-wheel drive only, a four-wheel-drive setting where the system locks torque distribution 50:50 front and rear where the traction control system manages wheel spin for when things get really slippery.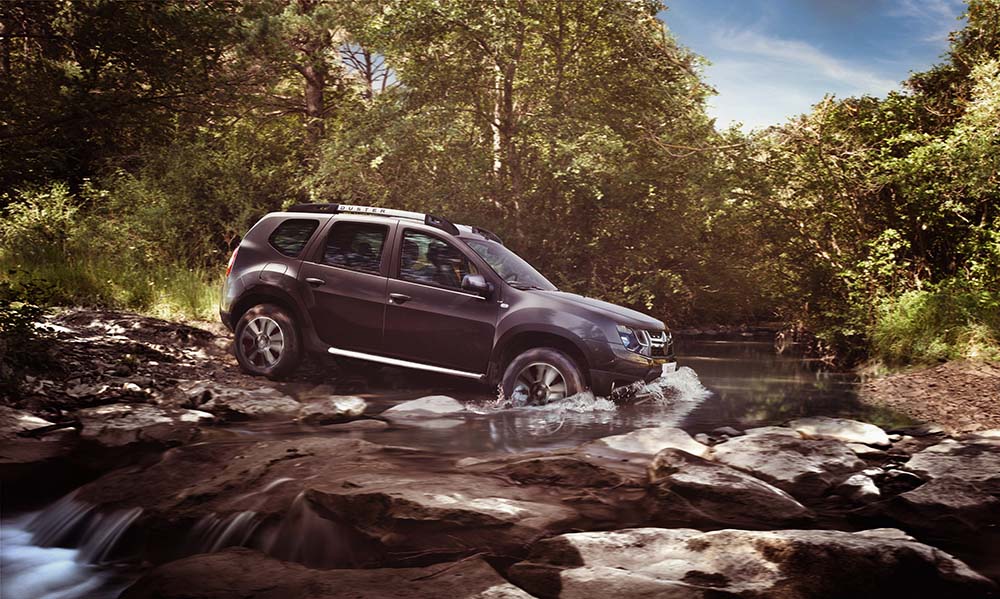 Price – R184 900
Power – 80 kW @ 4 000 rpm
Torque – 240 Nm @ 1 750 rpm
Transmission – 6-speed manual
Performance – 12.8 sec 0-100 km/h
Fuel consumption – 5.2 l/100km
CO2 emissions – 135 g/km
Ground Clearance – 205 mm
The good option:
2014 Subaru XV 2.0
The Subaru XV may look like a jacked-up hatchback with some body cladding and roof rails added to make it look adventurous but it's certainly got more substance to it than that. Thanks to Subaru's legendary full-time symmetrical all-wheel-drive system and a clever onboard computer that constantly monitors the traction of each wheel the Subaru XV is as capable as its Forester and Outback siblings. It doesn't have a low-range transfer case nor a locking differential, but the XV is adored by its fans for how well it acquits itself on and off-road. When asked to tackle some sand dune driving, making it through heavy rain, mud, snow or even a river crossing the XV promises to remain stable and fixed to the road. The 2.0-litre boxer engine is torquey for a naturally aspirated motor and offers the low centre of gravity you'd expect from a Subaru, it's not particularly fast or efficient but it'd get the job done with little fuss. Although legroom and headroom are impressive for a vehicle of its size one downside of the XV is a tiny boot that won't really suit a long family vacation.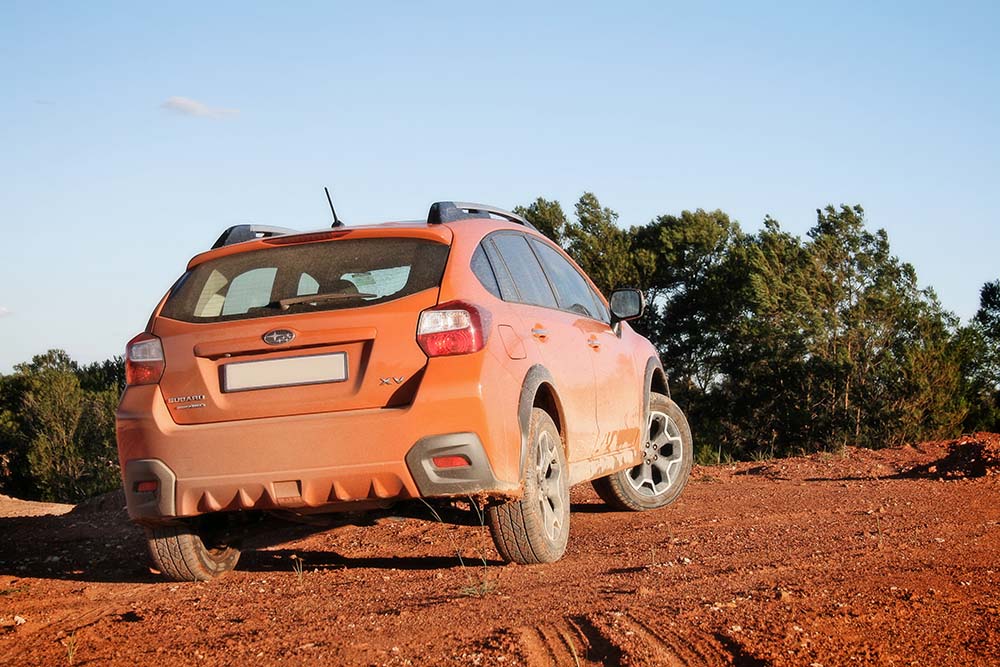 Price – R179 900
Power – 110 kW @ 6 200 rpm
Torque – 196 Nm @ 4 200 rpm
Transmission – 6-speed manual
Performance – 10.4 sec 0-100 km/h
Fuel consumption – 8.0 l/100km
CO2 emissions – 168 g/km
Ground Clearance – 220 mm
The wild-card option:
Hummer H3 Luxury
In the company of off-roaders featured here, the Hummer H3 is by no means a little vehicle and is the complete opposite of subtle, however, this H3 'baby' Hummer is in fact much smaller than the looks suggest based on what is effectively an Isuzu KB platform and is comparatively tiny when parked next to the monstrous H2 sold in America. We here in South Africa can be proud to know that right-hand drive H3 models were built in Port Elizabeth between 2005 and 2010 and as we know local is lekker. Inspired by the military-grade Humvee, a key tool in Operation Desert Shield in the '90s the H3 has some proper off-road kit on board and was sold with either a thirsty 3.7-litre five-cylinder petrol motor or an even thirstier 5.3-litre V8. The electronically controlled full-time all-wheel-drive system offers a rear-biased 40:60 torque split and a lockable 50:50 mode as well as the ability to engage low-ratio as well as a locking rear differential. Hummer has gone out of business since so sourcing parts may be a nightmare but what an awesome toy this off-roader could be.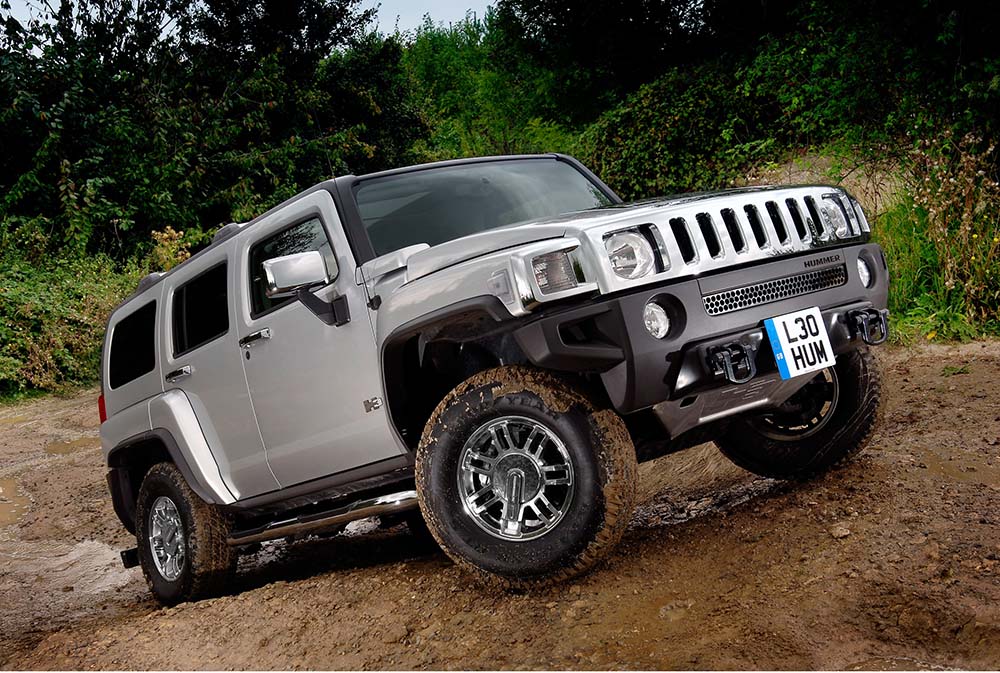 Price – R149 900
Power – 180 kW @ 4 600 rpm
Torque – 328 Nm @ 4 600 rpm
Transmission – 4-speed automatic
Performance – 11.3 sec 0-100 km/h
Fuel consumption – 15.0 l/100km
CO2 emissions – 346 g/km
Ground Clearance – 246 mm
Also consider:
2014 Suzuki Jimny 1.3
The Suzuki Jimny may be the least practical car here but it has by far the most off-road pedigree and a fanatical fan-base that'd be eager to demonstrate how much further this light and compact off-roader will go than bigger and heavier mainstream 4x4s. The Jimny has a rich heritage dating back to the 1970s and this fourth-generation model remained in production for ten years and seems to be holding their value exceptionally well on the second-hand market. Don't be fooled by the cute looks, the Jimy is a serious machine built on a bulletproof ladder-frame-chassis. It has a selectable four-wheel-drive system with power sent to the rear wheels in two-wheel drive with a four-wheel-drive mode where the front wheels are engaged as well as the option of four-wheel-drive with a low gear ratio for when the going gets really tough while rock crawling and alike. In addition to the low-ratio transfer case, the Jimny has another trick up its sleeve in the form of a lockable rear differential. While Land Rover Discovery's and Toyota Land Cruisers lumber along, the Jimny simply hops and skips across obstacles.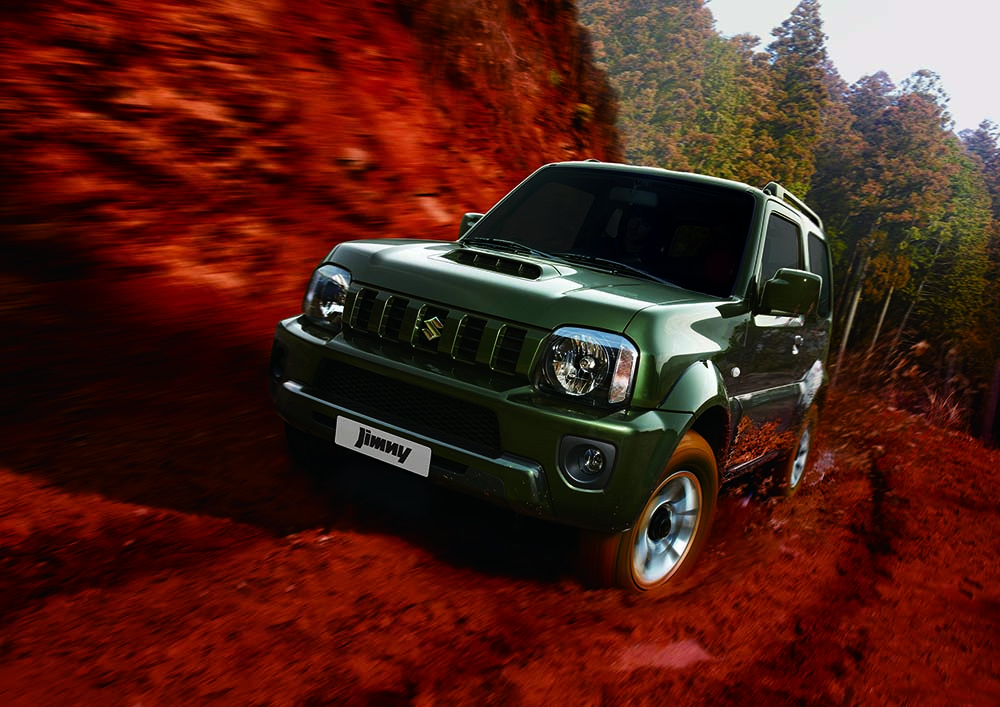 Price – R179 900
Power – 63 kW @ 6 000 rpm
Torque – 110 Nm @ 4 100 rpm
Transmission – 5-speed manual
Performance – 14.1 sec 0-100 km/h
Fuel consumption – 7.3 l/100km
CO2 emissions – 174 g/km
Ground Clearance – 190 mm