Spacious, luxurious, understated and rapid, this months buyer is in the market for a family-sized executive sedan preferably with a premium German badge. Something sporty yet classy and it shouldn't attract too much attention on the road. It's set to serve as the family's weekend wheels and shouldn't exceed a budget of R250 000. Damian Adams scourers the internet to see what the classifieds have on offer
The safe option
2016 Volkswagen Passat 2.0 TSI R-Line DSG
The depreciation of new cars is a cruel and unforgiving mistress and few vehicles suffer more catastrophically than large executive sedans. This flagship Volkswagen Passat came in at R476 800 at the time of its local launch in late 2015 and before exiting the South African market to make way for the svelte Volkswagen Arteon in early 2019 a new one would've cost R564 500. Whichever way you look at it there's a massive saving to be had. Based on the Volkswagen Group's modular MQB platform the Passat has a well-sorted modern chassis with a four-link rear axle setup. This R-Line derivative additionally receives dynamic chassis control (DCC) with the ride-height 10 mm lower than standard, four driving modes, comfort, normal, sport and individual as well as an electronic locking-differential to lessen the effects of understeer. With a GTI-like 162 kW on tap and a healthy 350 Nm of torque available from a low 1 500 rpm and a quick-shifting dual-clutch transmission, this Passat is strong performer ideal for those long-distance journeys. The interior offers quality soft-touch materials, brushed chrome and piano-black elements to shame more expensive rivals and has oodles of legroom and packing space too. Expect heated Alcantara/leather seats, tri-zone climate control, LED taillights and a 6.5-inch touchscreen infotainment centre with 8 speakers as standard.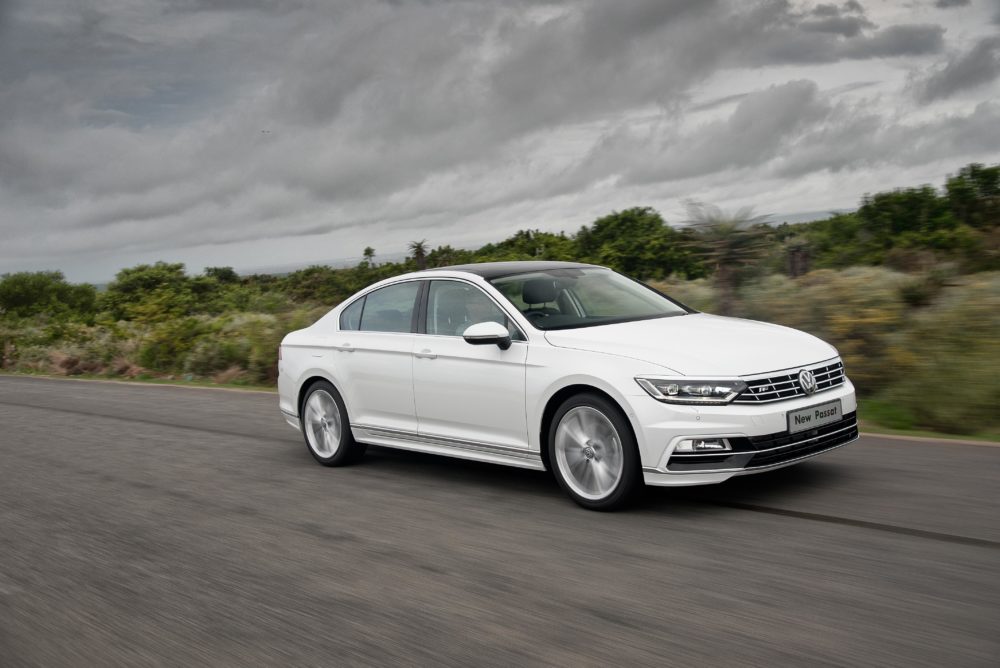 Price – R245 000
Power – 162 kW @ 4 500-6 200 rpm
Torque – 350 Nm @ 1 500-4 400 rpm
Transmission – 6-speed automatic
Performance – 6.7 sec 0-100 km/h
Fuel consumption – 6.2 l/100km
CO2 emissions – 143 g/km
Luggage space – 479 l
The good option
2011 BMW 530d
Potentially the ultimate executive sedan the F90 BMW 530d is still relevant today with its rear-wheel-drive chassis and fast yet frugal turbocharged inline six-cylinder diesel motor. Coupled with the smooth and intuitive eight-speed ZF sourced torque-converter automatic this Bavarian lounge on wheels could be all the car you'll ever need. Fuel economy is claimed at an impressive 6.1 l/100 km and even if you drove it hard enjoying the stomach-turning 540 Nm available under your right foot, diesel consumption should still be more than acceptable at around 9 l/100 km. The diesel engine pulls like a train in the mid-range and doesn't mind to rev out either while producing a noise rather unlike the clatter of a regular oil-burner. Luggage space is a cavernous 520 l and is the exact same capacity you'll find with a 2020 BMW 5 Series. It does show its age though, both inside and out in this company but the latter is a good thing for our buyer wanting to drive under the radar. Examples can be found with a host of options fitted including LED headlamps, large alloy wheels and BMW's popular M Sport body kit. Keep an eye out for models fitted with the optional adaptive suspension for better ride-comfort as the passive sprung models on large wheels are notorious for having an overly firm ride.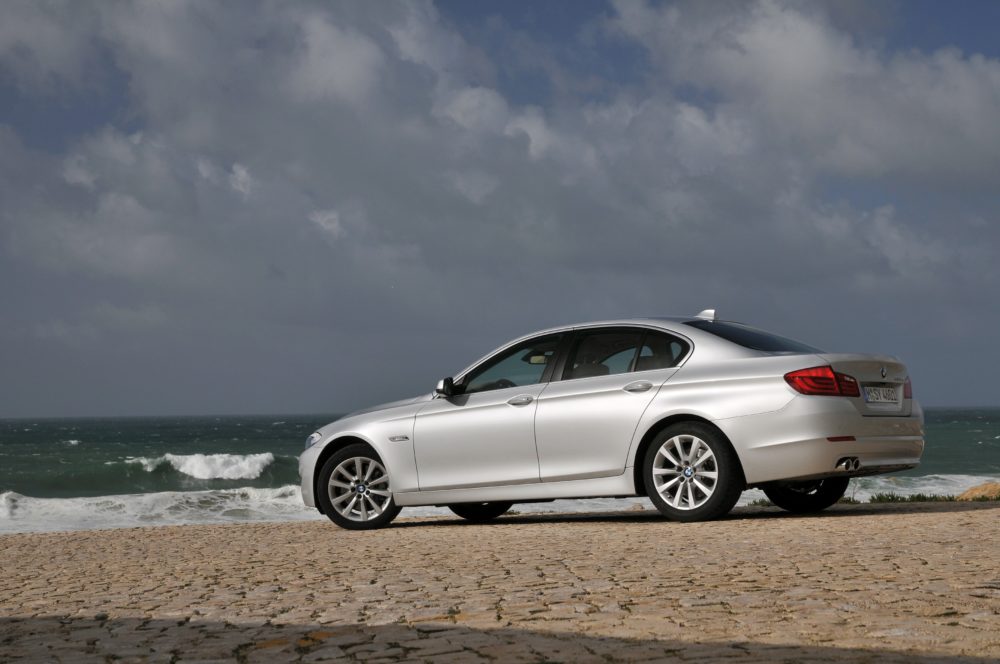 Price – R239 900
Power – 180 kW @ 4 000 rpm
Torque – 540 Nm @ 1 750-3 000 rpm
Transmission – 8-speed automatic
Performance – 6.3 sec 0-100 km/h
Fuel consumption – 6.1 l/100km
CO2 emissions – 160 g/km
Luggage space – 520 l
The wild-card option
2008 Audi S8
A large Mercedes-Benz AMG or a BMW M car would probably be the obvious choice as our wild-card option for this category of cars, however, in sticking to the priorities of our buyer something a little less brash ia needed to fit the bill. We think we've found the perfect Autobahn limousine in this era of Audi S8. With clean and elegant lines much like a well-tailored suit fitted on an in shape model the S8 looks the part in an understated yet athletic sort of way while never seeming aggressive. Liam Neeson borrows one from the bad guys in pursuit of his daughter in the original Taken film and what's better praise than that, proving to be the right tool for the job. Powered by a thumping aluminium-alloy 5.2-litre V10 from a Lamborghini Gallardo its 331 kW is distributed via Audi's Quattro all-wheel-drive system for all-weather performance. The S8 has a slight rear-biased system with 40% of the power sent to the front wheels and 60% to the rear and rides on 20-inch alloy wheels. The result is that this two-tonne beast will hit 100 km/h from standstill in a little over 5 seconds. Be prepared to dig deep in your wallet for the inevitable and expensive maintenance costs.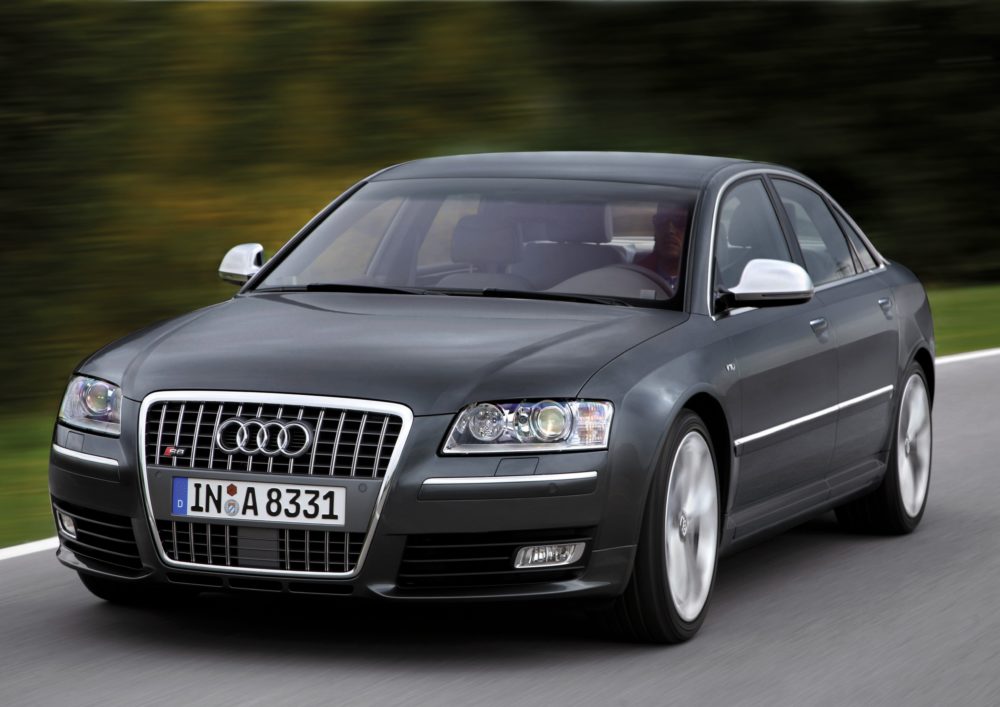 Price – R249 900
Power – 331 kW @ 7 000 rpm
Torque – 540 Nm @ 3 500 rpm
Transmission – 6-speed automatic
Performance – 5.1 sec 0-100 km/h
Fuel consumption – 13.4 l/100km
CO2 emissions – 319 g/km
Luggage space – 500 l
Also consider
2013 Jaguar XF 3.0d S
Although the Jaguar is a British badge it's still a premium one and certainly has a valid place here. Overlooked by the buying public the Jaguar XF makes a compelling case when compared to the likes of the BMW 5 Series and Mercedes-Benz E-Class. With an immensely strong twin-turbo diesel engine that offers more than acceptable fuel consumption and blistering performance, the XF is one to look at. This 3.0d S is a wolf in sheep's clothing with a massive 600 Nm. Also a victim of serious depreciation a decent example of a later model of the XF can be had when compared to similarly priced rivals. What the Jaguar does best is handle! If you enjoy a crisp rear-wheel-drive chassis that is engaging to drive especially if you like to tackle a winding bit of road, the XF 3.0d S is a strong performer. The XF impresses with a more enthusiastic drive than the accomplished BMW 5 Series here. Based on a relatively old platform, albeit of lightweight aluminium, the XF doesn't provide as much interior space as you may expect. Make sure that all the services are up to date and maintenance records have been kept to ensure that you bag yourself a good example.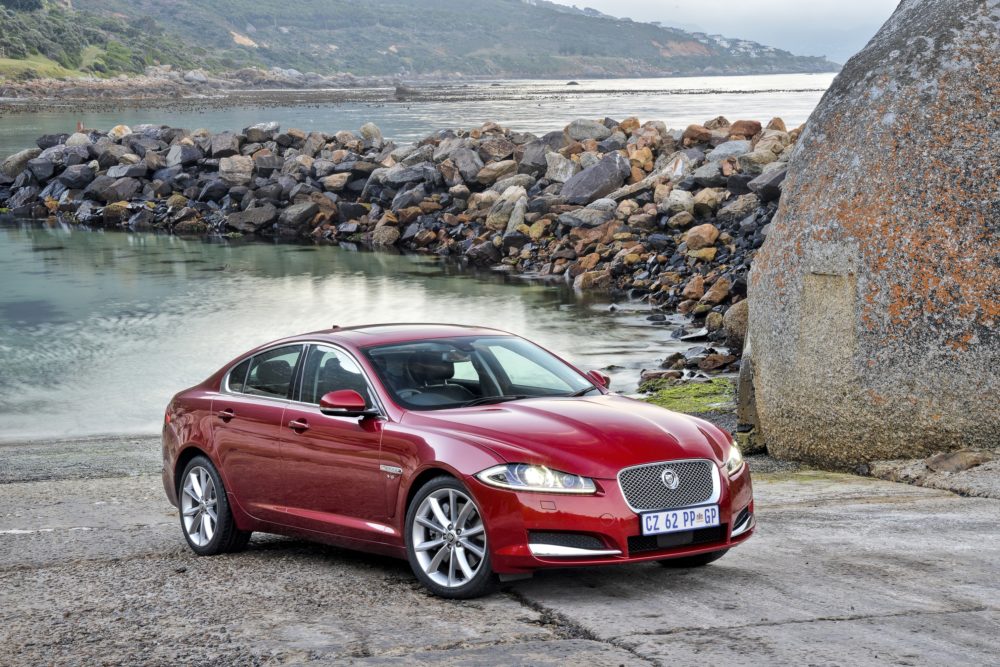 Price – R240 000
Power – 202 kW @ 4 000 rpm
Torque – 600 Nm @ 2 000 rpm
Transmission – 6-speed automatically
Performance – 6.4 sec 0-100 km/h
Fuel consumption – 6.8 l/100km
CO2 emissions – 179 g/km
Luggage space – 500 l