Buying second hand is a great way to go if you're on a strict budget especially if you aspire to something big, fast and bold like the Jaguar F-Pace SVR tested on page xx. Assistant Editor, Damian Adams, is given a budget R400 000 to find the best alternatives with as much street cred.
REQUIREMENTS:
In search of a set of fast flashy family wheels to join the garage as their second car our buyer wants a vehicle to turn heads when parked at the Saturday morning rugby match. The Mercedes-Benz X-Class is a status symbol and our buyer has this front of mind but thinks a bakkie is too cramped for rear passengers when used as transport their annual family holiday in December and too impractical when a quick trip to the shops is neede. So then, an SUV is the obvious choice to join the family's daily driver. It won't do too much mileage so a big petrol engine isn't a concern. With nearly half the money of a Ford Ranger Raptor to fork out let's see what we can discover on Gumtree.
The safe option: 2014 Audi SQ5 TDI
Diesel, automatic and SUV are a trio that often belong together offering a good blend of pace, space and efficiency. Here, the Audi SQ5 took this formula and simply upgraded it. The SQ5 was a turning point for Ingolstadt's performance division and is the first diesel-powered Audi S derivative and the first performance SUV to come from the brand. The twin-turbo 3.0-litre V6 oil-burner offers serious punch with 650 Nm easily available and shines on the open road making the SQ5 well sorted for long cross-country journeys. It's practical too with a total 1 560 l of luggage space available. Realistically around 9.0 l/100 km can be expected.A more than acceptable figure for the performance on offer. Quad-exhaust pipes, 20-inch wheels, flared wheel arches and LED headlamps make for an understated yet sporty look. Try not to damage those LED's though as they could be very costly to replace. Built primarily for the road it is unlikely that the vehicle was used seriously off-road but be sure to check for underbody damage to ensure the expensive oily bits are still intact. It may be the most subtle option here but on the road there are few as well rounded for the money.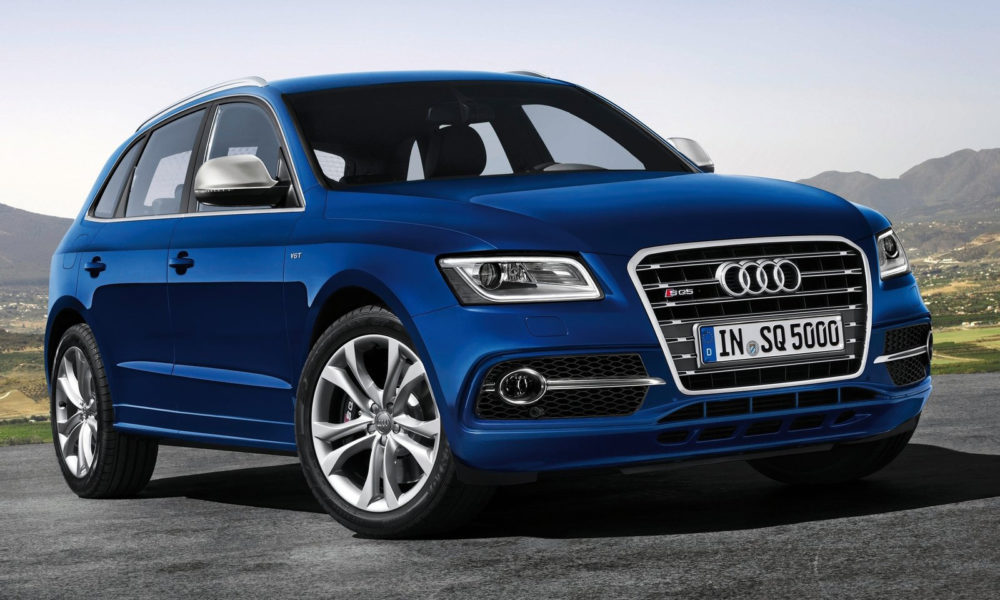 Price – R399 900
Power – 230 kW @ 3 900-4 500  rpm
Torque – 650 Nm @ 1 450-2 800 rpm
Transmission – 8-speed automatic
Performance – 5.1 sec 0-100 km/h, 250 km/h top speed
Fuel consumption – 7.2 l/100km
The good option: 2012 Porsche Cayenne S
The second-generation Porsche Cayenne was a leap ahead of the first, larger, lighter, packed with technology and thankfully sleeker in design. Back in 2012, the mid-spec Cayenne S was powered by a massive 4.8-litre alloy block V8. It's a responsive atmospheric motor and teamed with a quick-shifting 8-speed automatic there are few in the class that rival its breadth of performance. That's probably what you'd expect from the likes of Porsche though. Regardless of the large engine it still handles well for its size and is known for its stability at speed.Adjustable air suspension was an option so check the ride-height when parked and make sure that all is in working order if it's fitted. Replacement air syspension parts will hurt the budget. The interior was completely revised for this model to be more spacious and with inspiration from the first-generation Panamera it means that there are over 50 buttons to play with on the centre console. The Cayenne S is a great performance SUV but will undoubtedly be expensive to maintain, however, it should hold its value better than the rest thanks to its badge.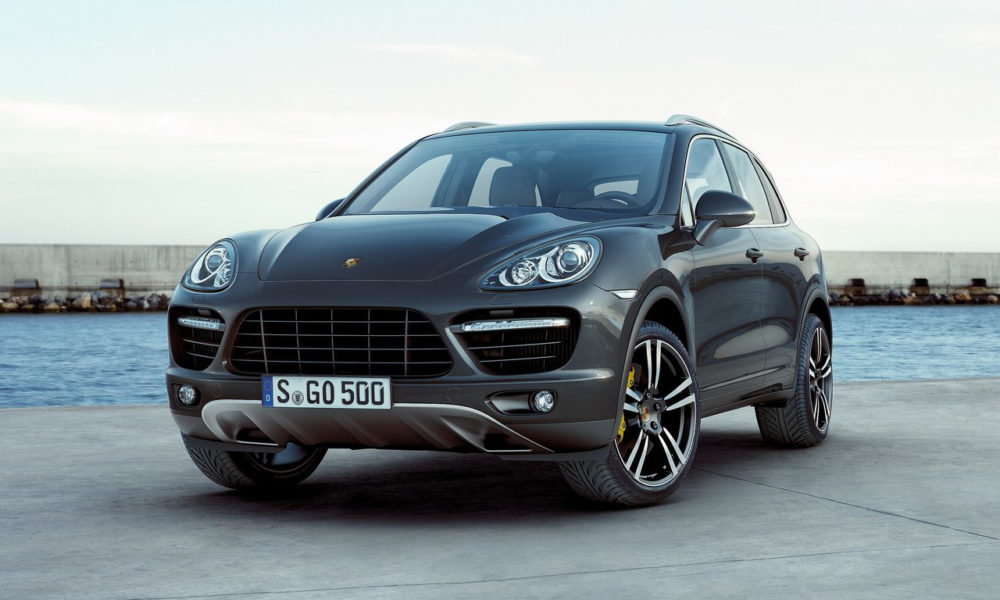 Price – R369 950
Power – 294 kW @ 6 500 rpm
Torque – 500 Nm @ 3 500-5 000 rpm
Transmission – 8-speed automatic
Performance – 5.9 sec 0-100 km/h, 258 km/h top speed
Fuel consumption – 10.5 l/100km
The wild-card option: 2013 Jeep Grand Cherokee SRT8
If making a statement is a top priority then what better way to do it than with 6.4-litres of American V8 muscle. With an aggressive stance and a more imposing look than the already flashy Grand Cherokee, the SRT8 is an off-beat but impressive option. It looks the part with functional heat extractors on the bonnet, massive dual exhausts, 295/40 R20 rubber LED lights and a rear spoiler. No doubt with an SUV performance car you should you budget for fuel with a thunderous 344 kW/624 Nm at the whim of your right foot. Massive Brembo brakes for face bending stopping power come as standard equipment. It may be a thug of a vehicle but it's technologically advanced too with five driving modes, cylinder deactivation technology allowing only four cylinders to fire when necessary, an electronic limited-slip differential, active valve exhaust system and active intake manifold include some of the features. The Grand Cherokee SRT8 is also fitted as standard with adaptive damping suspension and a host of safety equipment including blind spot detection, rear cross-path assist, forward collision warning and adaptive cruise control. A 19-speaker Harmon Kardon sound system and both heated and cooled front seats are standard too, this beast is almost too good to be true.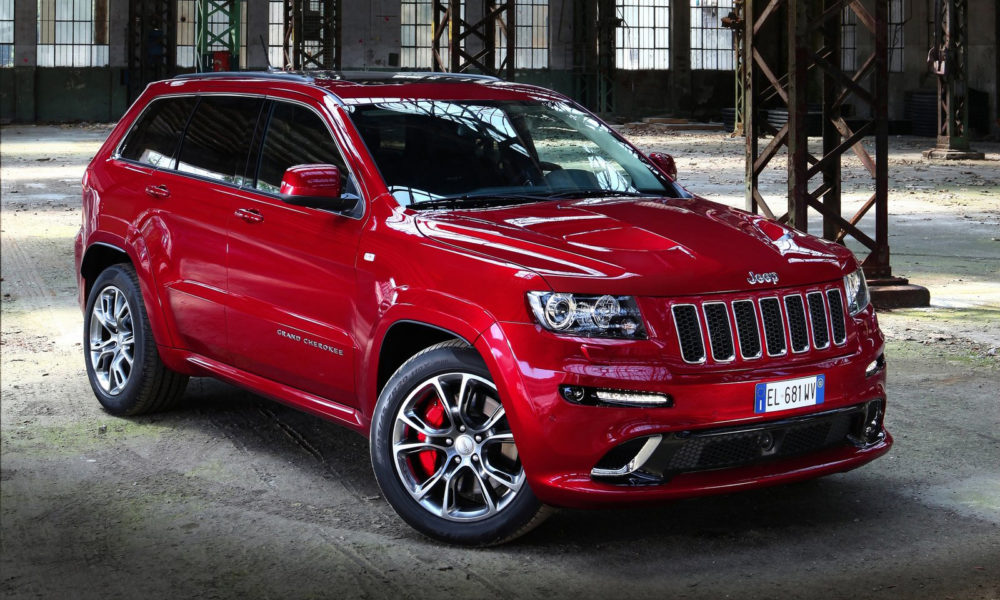 Price – R389 900
Power – 344 kW @ 6 250 rpm
Torque – 624 Nm @ 4 100 rpm
Transmission – 5-speed automatic
Performance – 5.0 sec 0-100 km/h, 257 km/h top speed
Fuel consumption – 14.0 l/100km