We know that new-car prices are sky rocketing and the humble family SUV is certainly part of that trend. Save a little and consider these used family SUVs instead.
The safe option:
2018 Mazda CX-5 2.0 Active Auto
South Africa's second-generation CX-5 line-up is offered with three engine choices a 2.5-litre petrol, a 2.2-litre turbodiesel and a 2.0-litre petrol which easily falls within our budget. The high-compression naturally aspirated petrol unit under this derivative's bonnet makes 121 kW and 210 Nm, with the latter arriving at a fairly lofty 4 000 r/min. As with the previous generation CX-5 the mill lacks a little in terms of mid-range punch, and can feel somewhat laboured when hauling the crossover up any sort of serious incline particularly on the power-sapping Highveld. In everyday highway and city driving, though, it's still largely up to the task. The six-speed torque converter, though, sometimes comes across as slightly indecisive preferring to hang on to a gear longer than expected. Selecting Sport mode, meanwhile, triggers the transmission to hang on to each gear almost right through to redline. Inside, perceived quality is great and soft-touch materials abound. The seven-inch infotainment screen (which is manipulated via a fairly intuitive rotary control setup),stands proud in the popular tablet-like fashion giving the CX-5  a cabin that still feels modern a few years on.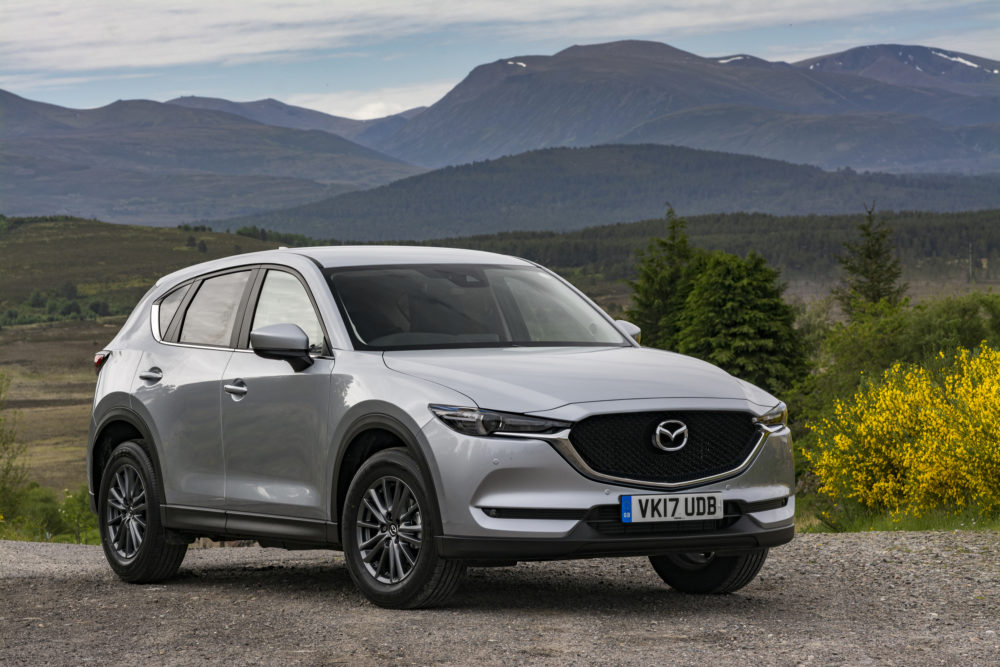 Price
R319 900
Power
121 kW @  6 000 rpm
Torque
213 Nm @ 4 000 rpm
Transmission
6-speed automatic
Performance
0-100 km/h in 10.4 sec
Top Speed
n/a
Economy
6.9 l/100 km
CO2
160 g/km
The good option:
2019 Volkswagen Tiguan 1.4 TSI Comfortline DSG
There are compact SUVs that have more power, have bigger utility space, cost less and are better equipped and boast longer warranties, but none of those rivals possesses the spread of talents of the Volkswagen Tiguan. It drives as well as a hatchback, seats five occupants in greater comfort than some larger SUVs and is as refined as a compact-executive sedan. In fact, it's as thoroughly developed as you'd expect a product from VW to be, especially one that's this crucial to the company's fortunes. Simply put, the Tiguan is class benchmark. In the South African market, this second-generation Tiguan was initially available in three derivatives. The manual 92 kW 1.4-litre in Trendline and Comfortline specification and this DSG 110 kW Comfortline. The line-up was then bolstered with a 2.0 TDI in three states of tune – 81, 105 and 130 kW – and a range-topping 2.0 TSI developing 162 kW. Delivering 250 Nm on a plateau from 1 500 to 3 500 rpm, this torquey 1.4 TSI is arguably sweet spot of the Tiguan range.
Price
R314 999
Power
110 kW @ 3 500 rpm
Torque
250 Nm @ 1 500-3 500 rpm
Transmission
6-speed automatic
Performance
0-100 km/h in 9.2 sec
Top Speed
200 km/h
Economy
6.8 L/100 km
CO2
162 g/km
The wild-card option:
2015 Subaru Forester 2.0 XT
Who says a family crossover car in the mid-size range needs to be a drab econobox? Surely there are practical high-riding wagons for folks who used to own a coupe or hot hatch in a previous life? The Subaru Forester XT is a spacious family car that combines a revved-up 177kW turbocharged engine with the brand's symmetrical AWD system. Sure, it's no WRX, but it does have a slight SUV advantage. Unlike a lot of 'on-demand' all-wheel-drive crossovers, the Forester has a variable front-to-rear permanent AWD setup that's always on and It rides over broken roads and even ungraded gravel with a high level of refinement. The high-sidewall tyres and softer springs than you might expect in a performance derivative mean it absorbs hits and cushions occupants really well. The AWD also gives surety on low-grip surfaces. In terms of spec there are leather seats with heating up front, rain-sensing wipers, a 7.0-inch touchscreen, sat-nav, eight speakers, Bluetooth/USB, push-button start, keyless-go and an electric tailgate. That said, it doesn't exude the premium feel of the Tiguan, instead it's the sort of car you wouldn't mind getting dirty on a family adventure.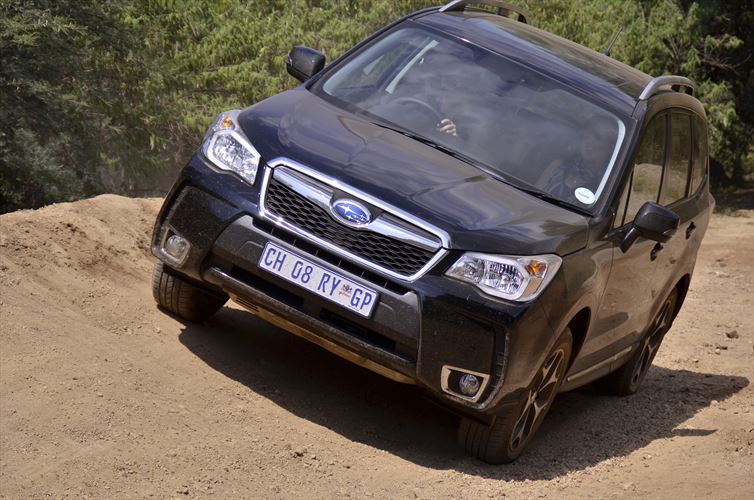 Price
R319 000
Power
177 kW @ 5 600 rpm
Torque
350 Nm @ 2 500-3 600 rpm
Transmission
CVT automatic
Performance
0-100 km/h in 7.5 sec
Top Speed
210 km/h
Economy
8.5 L/100 km
CO2
197 g/km
Also consider:
2016 Kia Sportage 2.0 CRDi EX
A medium sized family SUV with a turbo diesel engine is for us is an ideal combination as you get to benefit from both impressive fuel consumption and strong rolling performance. This all-wheel-drive Kia Sportage is often overlooked but its a solid second hand buy. It 140 kW/400 Nm motor sends power predominantly to the front wheels and its sophisticated traction control system continuously monitors road conditions, specifically grip levels, before assigning up to 40% of available torque to the rear wheels. The driver is also able to lock the distribution of this torque to a 50:50-split when on loose surfaces. If on-road security is on your priority list this isn't a bad way to go. Included in this EX package is a 7-inch infotainment system with satellite navigation, a hill-descent control function, rear passenger vents, an electric tailgate and 19-inch alloy wheels. Like the Hyundai Tucson on which its based its a practical SUV too, the second row offers decent leg and headroom. Split 60:40, the second row's backrest can either be reclined for additional comfort, or folded flat for increased loading capacity. The boot can swallow between 466 and 1 455 L.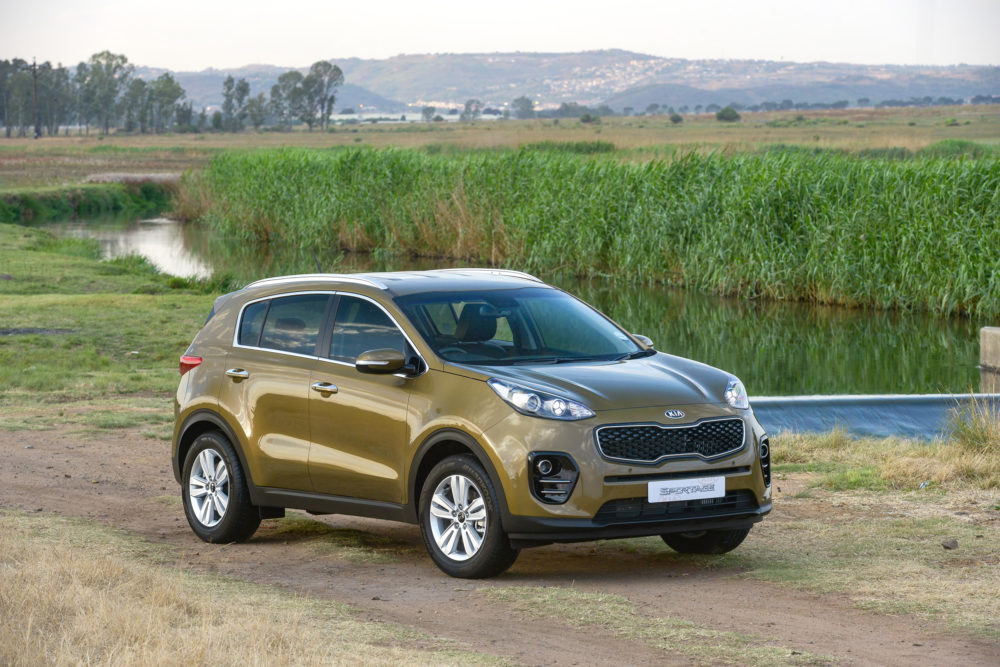 Price
R319 950
Power
130 kW @ 4 000 rpm
Torque
400 Nm @ 1 750-2 750 rpm
Transmission
6-speed automatic
Performance
0-100 km/h in 9.3 sec
Top Speed
201 km/h
Economy
6.8 L/100 km
CO2
178 g/km