We gather nine high-performance cars all staking a rightful claim to MOTOR's inaugural Speed Test crown, the sum total of which adds up to 3 210 kW and R20.8 million! Ray Leathern and Damian Adams are your adjudicators on this three-day hellraiser on the Western Cape's finest driving road.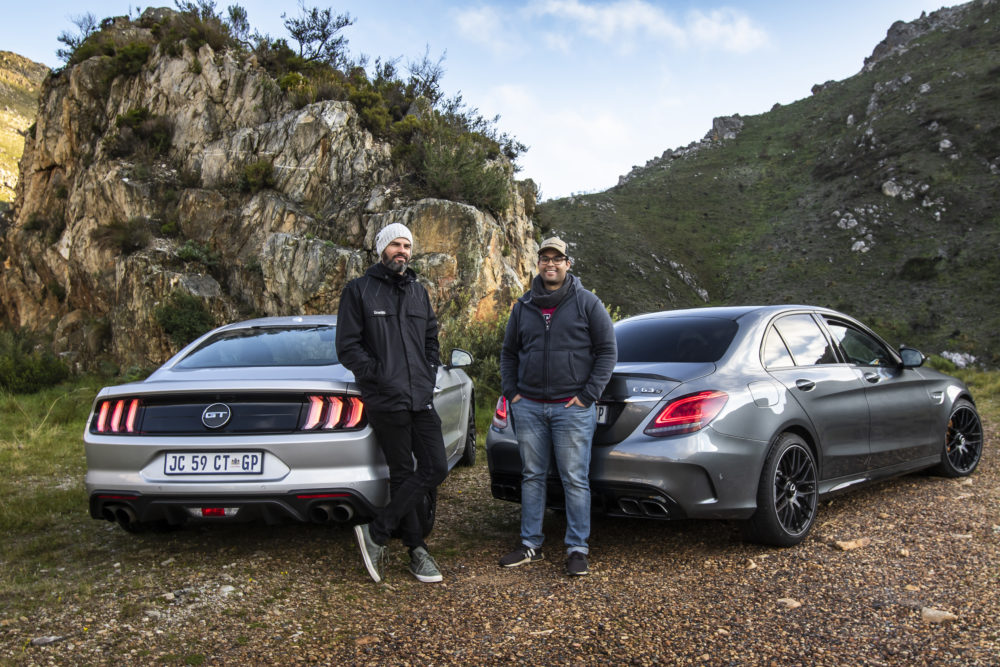 You cut to the chase on the masterful Franschhoek Pass just south of the wineland town of the same name – arguably the jewel among the countless gems of Western Cape driving topography. Sometimes the gods of speed choose to smile upon you a little brighter than usual and due to heavy rains and a freakish landslide in the preceding months, the pass just so happens to be closed to the usual tourist traffic lopping out of Franschhoek. So, when approached from the southern, Theewaterskloof Dam side, a deserted 16 km stretch of driving nirvana awaits. It's our own personal race track for MOTOR Speed Test.
 
Between R1 – 2 million
Born slippy – BMW M2 Competition M-DCT
It's a recipe BMW practically invented with the original (E30) M3, and true to form, after mere minutes behind the wheel of the latest M2 Competition; it feels as though precious little will challenge this exquisite driving machine. Much like the Mustang, when armed to its sportiest settings, there's a proclivity for power oversteer and a rawness to the drive that's totally addictive. In many ways, it's the opposite side of the same coin to the big 5.0-litre V8. It's stupendously fast for a hotted-up 2 Series, BMW claims 0 to 100 km/h in just 4.2 sec, but the philosophy behind the Beemer is worlds apart of course – what with a 302 kW and 550 Nm twin-turbo motor from the bigger M4 (although slightly detuned) and rapier-quick flappy-paddle gearbox, although a manual gearbox is available. Initially, the M2 is unintimidating, the twin-boosted motor is quite docile when left in Comfort mode and its compact dimensions provide good visibility out the cabin and ease of use anyone will appreciate. Not a word of a lie, it feels great to drive even when you're easing out of your driveway, and that's no accident mind you. M engineers put painstaking effort into making sure it has a short wheelbase, widened track and perfect 50:50 weight distribution. The mechanically assisted steering feels like a throwback, it's so alive compared to the electrically assisted systems of new BMWs.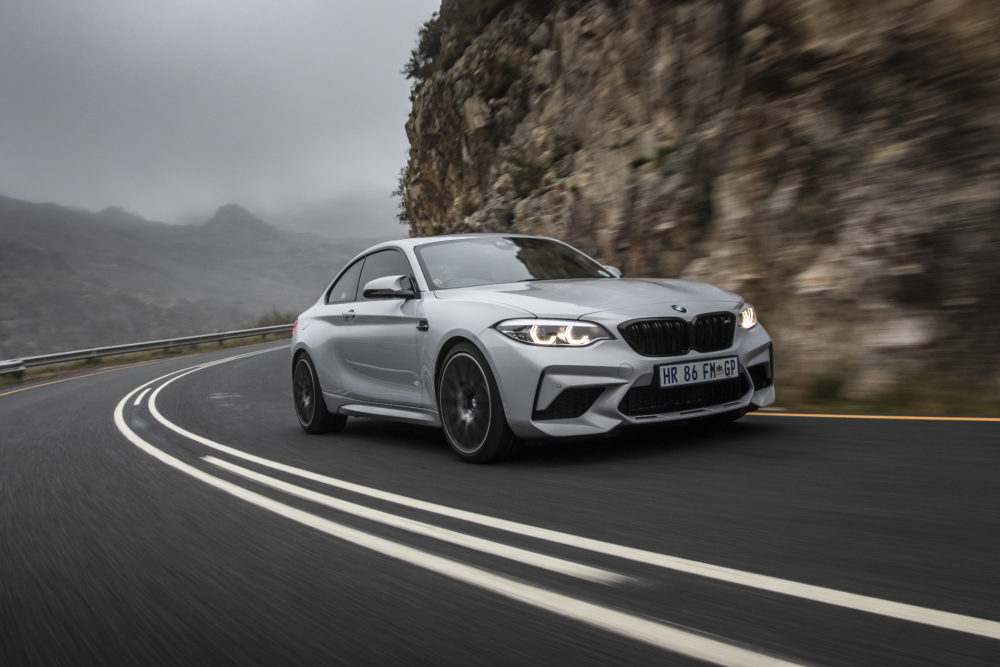 All these factors put you in the zone for a sporty drive like no other, and this is where things level-up because with all parameters set to Sport Plus and traction control set M Dynamic mode, you realise this is not a novice driving machine. Where the Supra flatters you, helps you carve through a bend like gran turismo, the M2 kicks the rear end out, like there's a gremlin living in the quad tailpipes screaming, 'Try living with this, buddy!' Central to this hysteria is the surging, spitting 3.0-litre straight-six engine. When poked with a stick, it dominates the chassis like Darth Vader on the bridge of the Death Star. Michelin Pilot Sports have traction on one turbo but by the time the second one spools up, it's time to grab armfuls of opposite lock and run to mummy. I've never known a road car to display as much on-throttle oversteer as this. It's intoxicating. The revs don't climb particularly high on the boosted motor either, so you're never far away from that mid-range whoosh and a snap of oversteer. Taming it on a damp, sinewy Franschhoek Pass is one of the great and most enthralling driving experiences imaginable. For the money, the M2 Competition qualifies as a genuine standout amongst this unbelievable array of performance cars.
In a nutshell –
BMW M2 Competition M-DCT
Highs
Pure driving pleasure
Lows
Needing full commitment all the time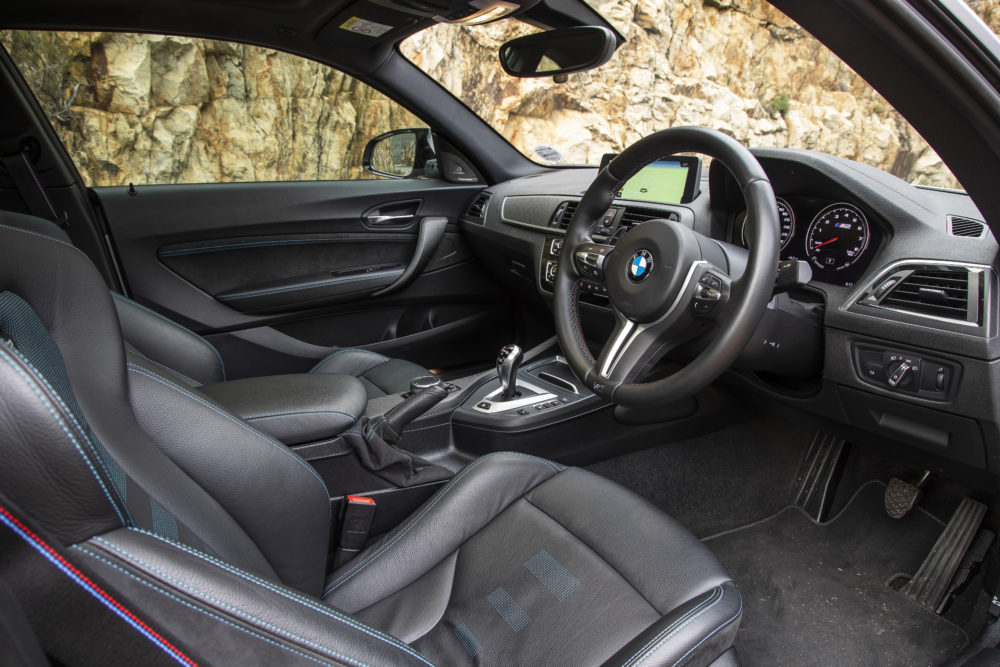 Figures
Engine: 2 979 cc, 6-cylinder, twin-turbo petrol
Power: 302 kW @ 5 300 rpm, 550 Nm @ 2 350 rpm
Weight: 1 625 kg
Power to weight: 182 kW per tonne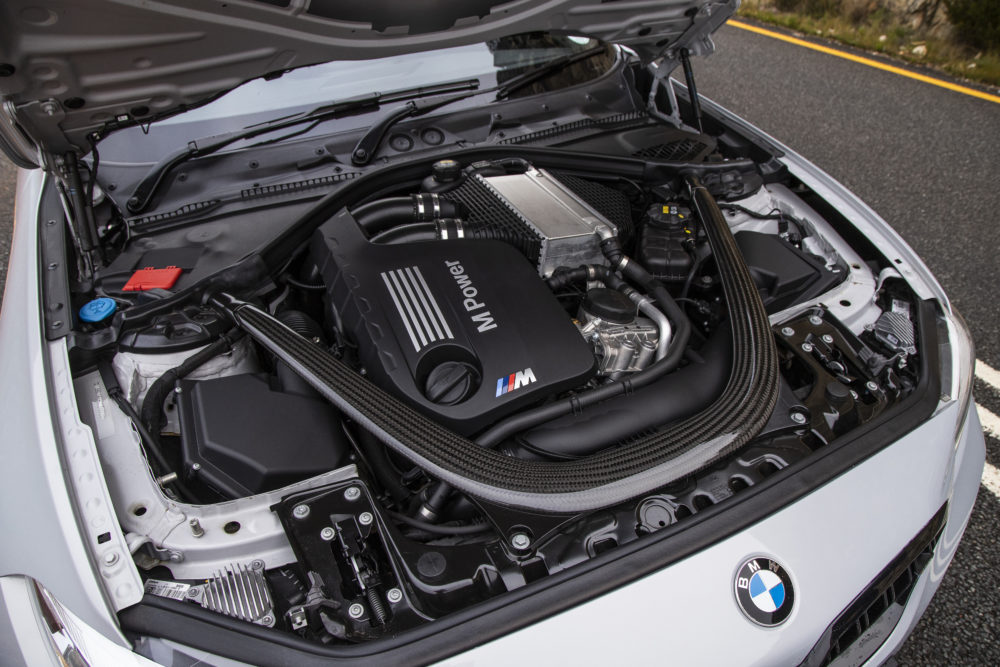 Performance:
0–100 km/h in 4.2 sec (claimed)
Top speed 250 km/h
Tyres: 245/45/R19 front, 265/35/R19 rear Michelin Pilot Sport
Economy: 9.1 l/100 km (claimed)
Transmission: 7-speed dual-clutch auto
CO2 emissions: 207 g/km
Priced from: R1 072 300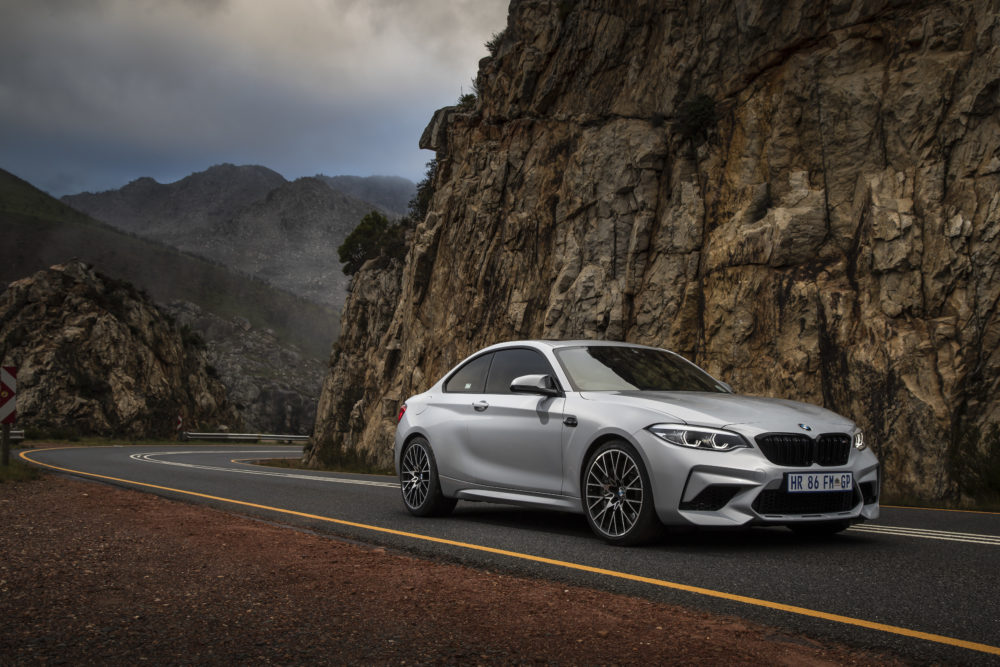 Special award: Touring-car refugee