So you married an axe murderer – BMW X2 M35i
In BMW speak, vehicles named after odd numbers are for customers who favour practicality and a conventional body style. Even-numbered vehicles on the other hand cater to a more eccentric crowd and this is where the X2 comes in. Yes we know, in this company a BMW with an M Performance badge is not exactly a perfect fit here. The natural competitor from the Bavarian stable to battle the Volvo XC 40 and box-fresh Audi Q3 would indeed be the X2 sDrive20i, however, we've been sent the hotted-up X2 M35i and by no means were we going to return it without having a go.
The X2 M35i is the first M Performance car with a transversely mounted four-cylinder motor and four-wheel drive. It's given us a taste of what the upcoming M135i xDrive should feel like. The previously rear-wheel-drive M135i used the sonorous N55 straight-six motor worth 235 kW whereas the turbocharged four-pot in this X2 produces a mere 10 kW less at 225 kW, serious firepower for a crossover.
The B48 motor is the same 2.0-litre found in the Mini Cooper S and 330i, for the X2 M35i there's an upgraded crankshaft, new pistons and a larger turbo; among other tasty M Performace parts. The result is a hot-hatch beating 0-100 km/h time of 5.4 sec when we tested it, 450 Nm available throughout a wide powerband and a roaring exhaust note. Assisting with putting the power down is BMW's xDrive all-wheel-drive system and a limited-slip differential on the front axle offering cornering speed and stability.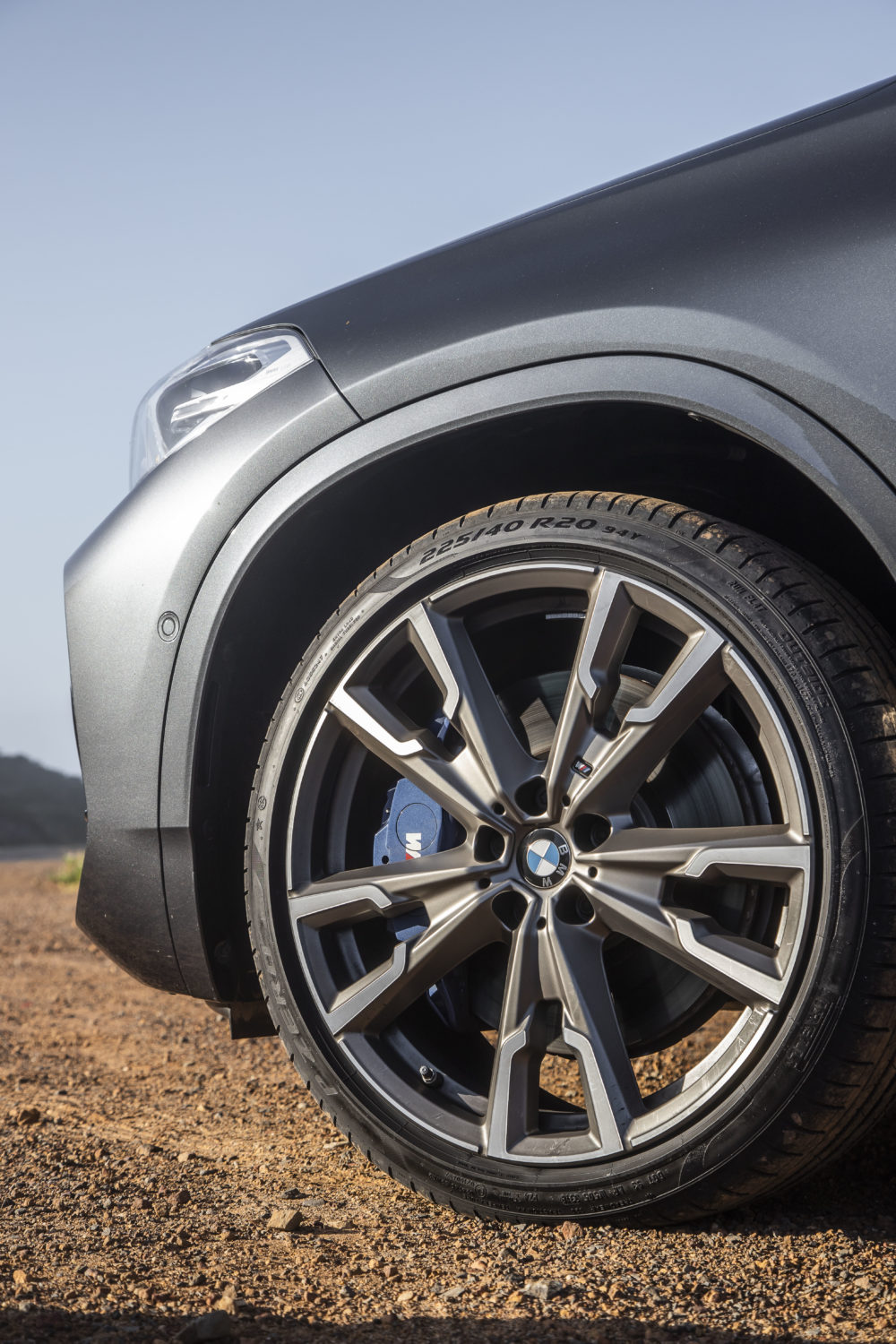 It's unfortunate that this is where the good news about the X2 M35i ends. Throttle response is far from that you'd expect from a vehicle with an M badge, and the gearbox is too laidback, there is eye-widening mid-range pace but after a few hard stops on a tight road, the brakes fade quickly. The most disappointing aspect of the M35i is the ride and handling. The steering is over-assisted even in comfort mode and the rack is not as sharp on turn-in as the aforementioned Mini. Our test vehicle had the standard passive suspension and the ride was harsh even over smooth surfaces. In light of this, R7 500 for the adaptive dampers seems like a good option to tick. It's a compromised and expensive proposition for a sports orientated crossover and one that really needn't be.
BMW has missed an opportunity with the X2 M35i, it's not as dynamic as the badge suggests but if you want unique looks, a brash soundtrack, surprising speed and a red interior, then there are few alternatives to choose from locally.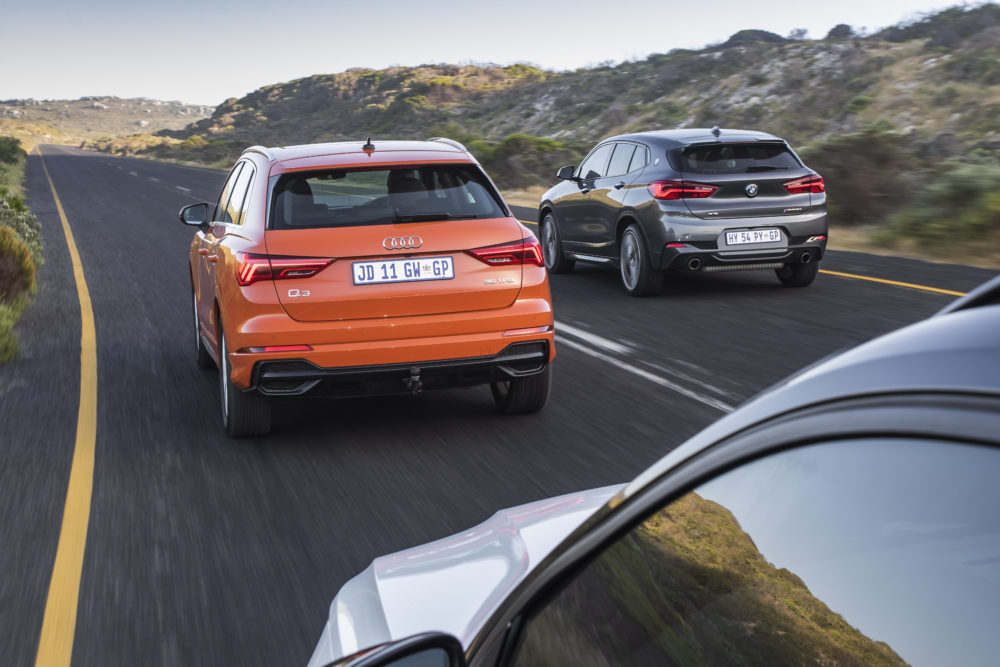 In a nutshell 
BMW X2 M35i
Highs
One seriously quick niche crossover with oodles of mid-corner grip
Lows
Compromised, expensive and it looks a bit zef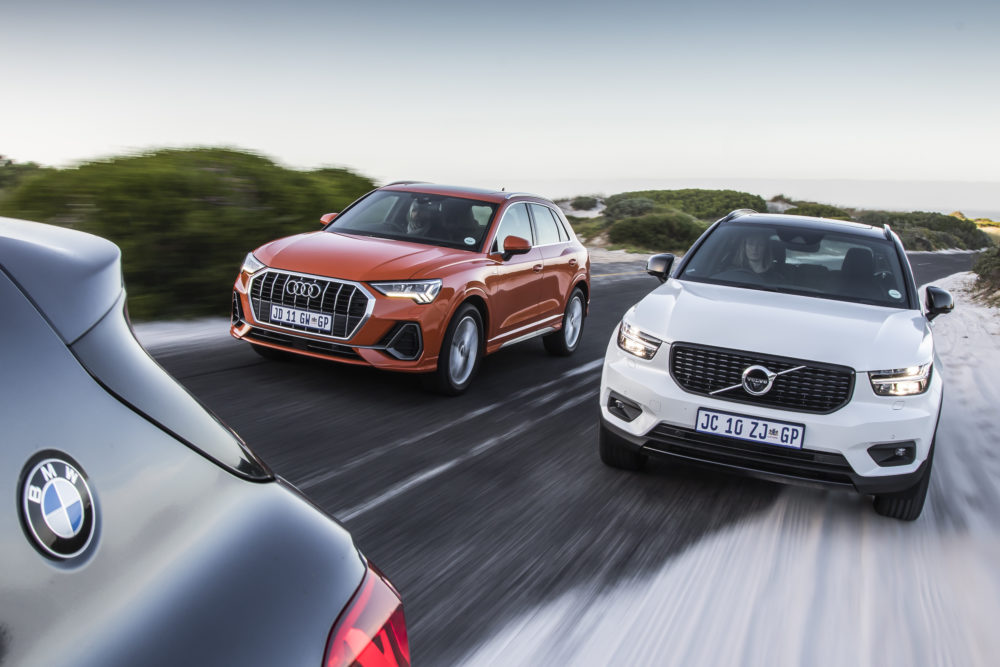 Figures
Engine: 1 998 cc, 4-cylinder, turbo petrol
Power: 225 kW @ 5 000 rpm, 450 Nm @ 1 750-4 500
Performance:
0-100 km/h 5.4 sec (tested)
Top speed: 250 km/h
Tyres: 275/40 R20
Economy: 7.1 l/100 km (claimed)
Transmission: 8-speed auto
CO2 emissions: 161 g/km
Base price: R815 172
Priced as tested: R 911 722
Best Life – Audi Q3 35 TFSI
Of all the things you expect when you climb behind the wheel of an Audi, a weedy drivetrain and lack of traction are definitely not on the list. These things should be the epitome of vorsprung durch technik after all. Unfortunately, for the new one-model-only Q3, this is exactly the case. Gone are the evil, evil diesel engines and for now the punchy 2.0-litre quattro driveline from the S3 is nowhere to be found, despite it being the natural competitor to the power-conscious Beemer and Volvo gathered here. The only Q3 you can have at this time is a 1.4-litre turbo petrol with six-speed DSG driving the front wheels. It's a very quiet and refined motor, you'll barely notice it running sometimes; however, the resultant acceleration from 0-100 km/h is nearly twice as long as that of the bonkers X2 (9.7 sec versus 5.4 sec). Thankfully, that's where the moaning (mostly) ends, because everything else besides addresses many niggles with the previous Q3.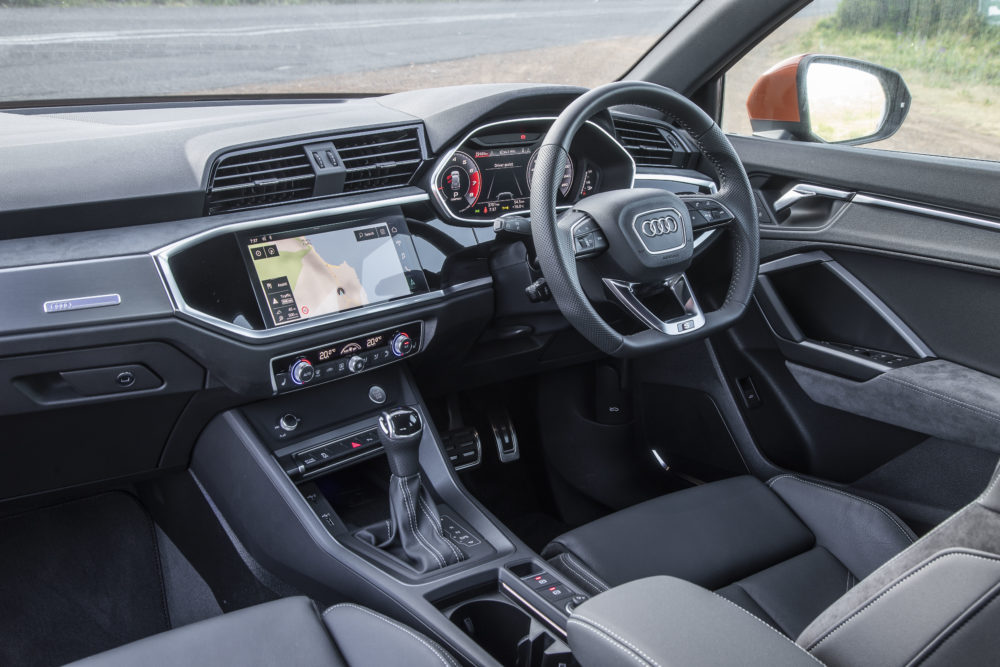 Using e-tron design cues, the Q3 looks absolutely stellar now inside and out, slick, futuristic and built to last. And where Audi's expertise truly shines through is in its integration and calibration. The must-have optional technology package (R33 500) with its sleek arrangement of digital displays and controls, acts like a well-coordinated team as you intuitively navigate through your infotainment and driver aids on either the central screen or instrument binnacle. Despite a lack of power, the steering, braking and body control all come together with commendable fluidity and feel quite natural, which is something that can't be said of every Audi we've driven lately. Steering effort is creamy but accurate and that leaves the Q3 begging for a more urgent drivetrain to better exploit it all.
With big 19-inch wheels in the mix, the ride quality does sometimes leave a little to be desired. However, it's not even in the same WhatsApp group compared to the abysmal harshness of the X2, which is completely flummoxed by speed bumps it turns out. This is due to the tyre profile being more forgiving on the Q3 (275/40 versus 235/50). Hallelujah. Overall, the new Q3 is a covetable. Sound fundamentals augmented by, rather than buried beneath, a superfluous mountain of tech. Sadly, so much of what deserves praise on the vehicle turns out to be an optional extra. We're all for customer personalisation, and goodness knows the right combination of wheel size, interior customisation and electronic driver aids can make or break a car these days, but consumers do love getting a little something nice at the base price. R183 750 worth of options on this car is pushing it somewhat.
In a nutshell –
Audi Q3 35 TFSI
Highs
Digital displays, e-tron-inspired design
Lows
Small engine + heavy car = frowny face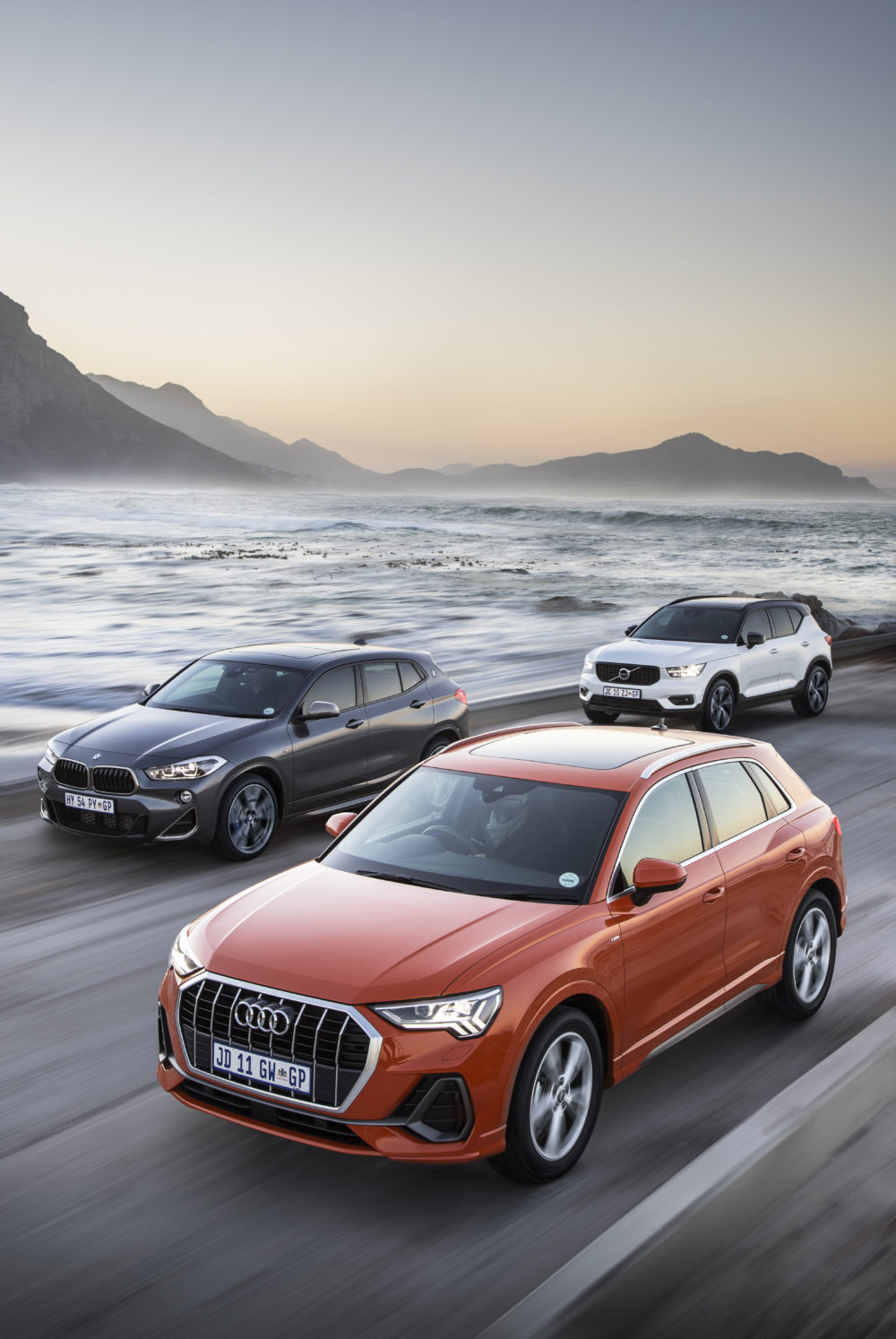 Figures
Engine: 1 395cc, 4-cylinder, turbo petrol
Power: 110 kW @ 5 000 rpm, 250 Nm @ 1 500 rpm
Performance:
0-100 km/h 9.7 sec (tested)
Top speed 215 km/h
Tyres: 235/50 R19
Economy: 6.0 l/100 km (claimed)
Transmission: 6-speed dual-clutch auto
CO2 emissions: 134 g/km
Base price: R599 000
Price as tested: R782 750
Have cake. Will eat – Volvo XC 40 T5 
Volvo has gathered good momentum of late with a strong SUV-centric product line-up, and this, the brand's entry-level offering is one of the most desirable. It's been about a year since its initial launch and it remains a stylish, practical and comfortable premium compact SUV. The only thing is it has some new competition. The exterior of the XC 40 is sleek and especially sporty in this R-Design guise favouring black and silver finishes inside and out, a dual-tone paint job and optional 20-inch alloy wheels. This XC 40 may look funky but it is, in fact, a sensible choice, designed with carrying small families in mind, it's much larger than the X2 on the inside, especially for rear passengers. It has a deceptively long wheel-base and park next to a previous generation XC 60 you'll notice that they're practically the same size. The boot is nearly a perfect square shape and the load lip is non-existent. These may be boring facts but it shows that it was engineered by a team of people who knew what they were doing.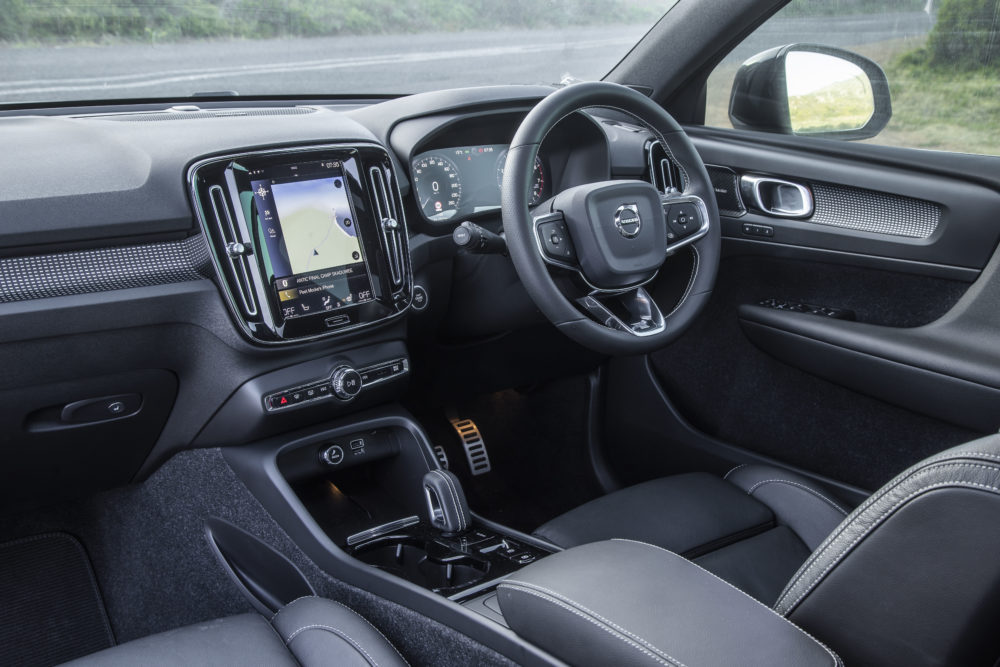 With a ride height of 211 mm the XC 40 does qualify as a compact SUV instead of a crossover, meaning it's perfect for gravel travel, curb hopping and yet it doesn't roll about in corners waywardly either. In our test unit the steering felt syrupy and vague, and the seats were a little on the hard side, but the ride is well-judged even with the firmer R-Design suspension – it's supple and relaxing while remaining taught and controlled. Specially developed Volvo-marked Pirelli P Zero tyres are quiet on the road, adding to the generally refined driving experience. Low-speed bumps are a little exaggerated, however, nowhere near as harsh as the X2 M35i. We reckon that if you leave the R-Design package unselected you'd have the best that the XC 40 has to offer in terms of ride quality and comfort. The package adds a luxuriously soft Nappa leather steering wheel and gear lever though.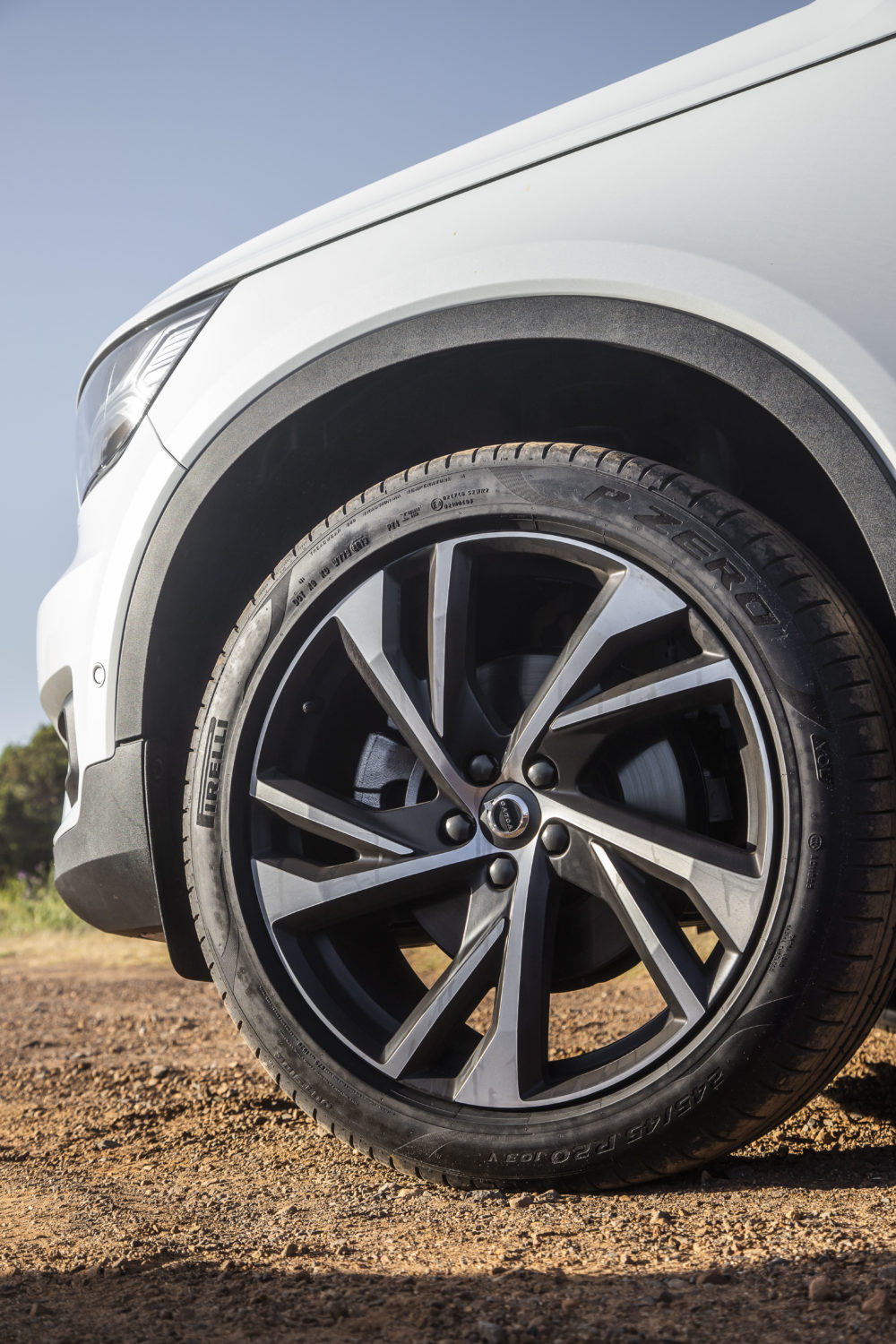 This T5 R-Dynamic is powered by Volvo's 2.0-litre turbo petrol engine delivering a healthy 185 kW and 350 Nm. It is a sprightly motor, listen carefully and you'll hear the turbo whooshing away in the background. The 0-100 km/h sprint is dispatched in an undramatic yet brisk 6.4 sec. It's no sports car but has ample pace when needed. During our test, it returned around 9.8 l/100 km which is a little on the high side but then again this Volvo is no lightweight. What the XC 40 is, is an honest, tall-riding premium compact SUV with no pretences about what it sets out to do. It's luxurious, roomy, safe in that Swedish Volvo way and refined barring the turbo noise. There is no denying that in this segment it's one tough opponent to beat.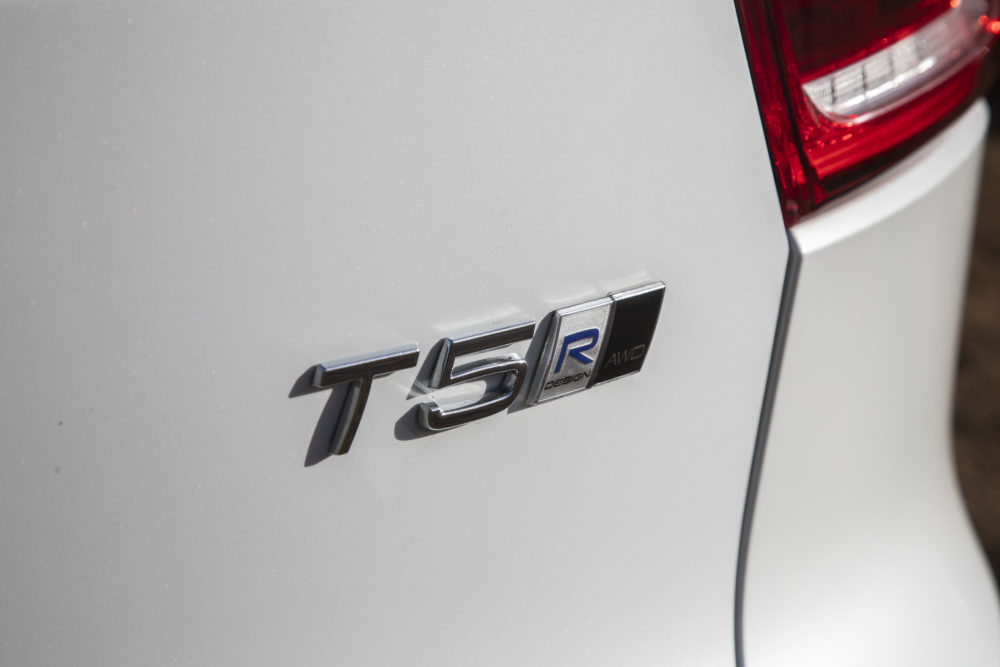 In a nutshell –
Volvo XC40 T5 R-Design
Highs
Dashing looks, sophisticated ride, uncluttered interior
Lows
Engine a bit gruff and thirsty, costly options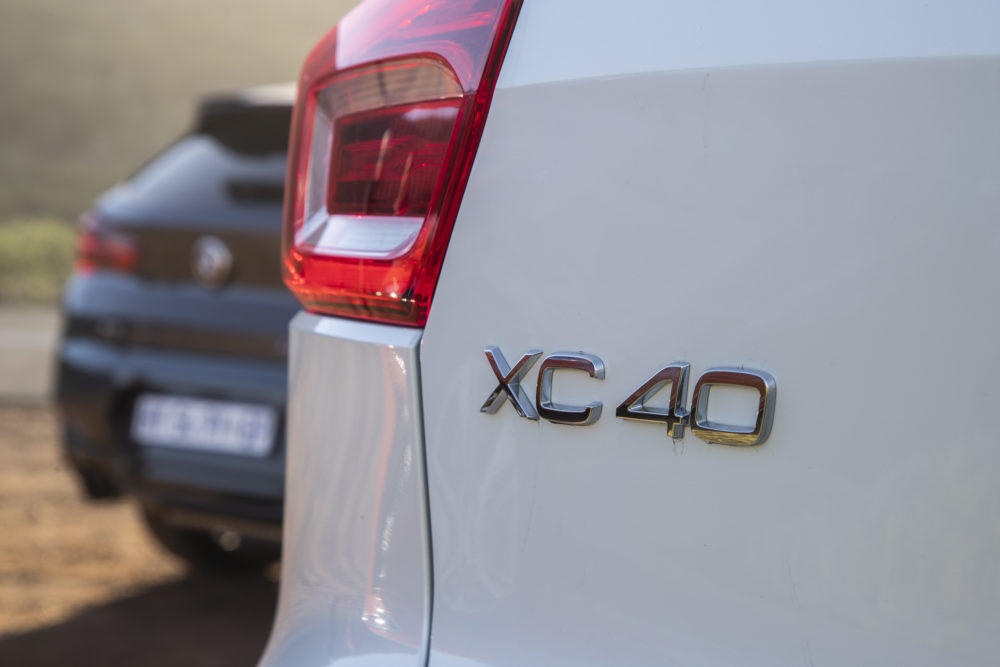 Figures
Engine: 1 969 cc, 4-cylinder, turbo
Power: 185 kW @ 5 500, 350 Nm @1 800-4 800
Performance:
0-100 km/h 6.4 sec (claimed)
Top speed: 250 km/h
Tyres: 245/45 R20
Economy: 7.7 l/100 km (claimed)
Transmission: 8-speed auto
CO2 emissions: 164 g/km
Base price: R647 000
Priced as tested: R743 450
Final reckoning
Standing on the Soetwater pier, with our three crossovers sat before us, all of a sudden the synthwave intro to the tech show, Beyond 2000, is playing in my head. Millennials, if you don't know the show, which is entirely possible as it was cancelled in 1999 – because, duh, Beyond 2000 – do yourself a favor and find it online, you'll think it so kitsch and retro. Every week it showcased the latest innovations that were supposedly going to shape the future. Robots, flying cars, the whole Blade Runner deal. And would you believe it, it never saw the internet coming. Not once did it mention that in 2020 there'll be Spotify, or any online music streaming service that takes your fancy; essentially a voice-activated record player in the sky that can play any song ever made. What it also failed to mention was that in the future we'd all be driving around in silly, lightly repurposed MPVs called crossovers. Showroom trends prove buyers are crazy for these upmarket compacts, and the premium brands are happy to serve the people and their own bottom line as a result.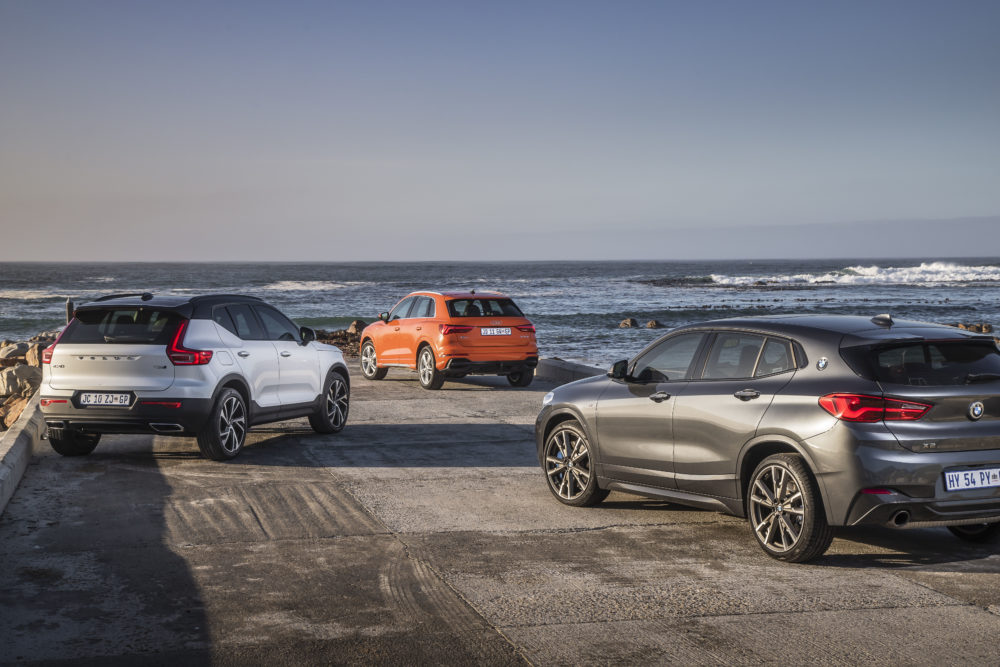 Of the trio tested here, the most expensive, the X2, comes in last. Sure, its engine is magnificent, delivering a devastating turn of speed in this company, but the rest of it is a bit of mess frankly, especially that bone-hard ride, and some of the new styling elements that are an acquired taste we're still to acquire. Crucially, there's not enough BMW M DNA to satisfy enthusiasts who find they need compact family transport. The Q3 and XC 40 are very close. The underpowered, and as it turns out, pretty expensive Q3 is far from a convincing winner either. The Volvo, with an on-paper advantage as far as power and torque goes, does outpace the Audi, but it doesn't do so as convincingly as you might expect. Trust your instincts and they'll tell you, as good as it is, that there's something not quite right about the XC 40. The wonky ergonomics, blindingly light steering, detachment from the drive and annoyingly notchy gear selector don't exactly foster the sense of wellbeing the Swedes are all about. Nevertheless, in a crossover-crazed world, the XC 40 makes the most sense, so we're going to let it have the victory. Although it is a narrow, hallow one, because in our opinion each of these cars is over-priced and underwhelming. If they're the best in their class, that doesn't say much for the disproportionately popular class.