You join me 'on the lamb,' tearing out of the Hex River Valley, up the steep pass that signals the end of the Western Cape and the beginning of a still-drought-stricken Karoo. On the radio, the folky warble of Johnny Cash's General Lee. A song famous for being about a Dodge Charger with a Confederate flag on its roof; an unlikely soundtrack in my svelte German sedan, I am aware, but one that's somehow coalesced to give me one helluva road-trip buzz as I clear the valley and leave the Western Cape in my rearview mirror. And you know what, I'm glad I'm not it a Dodge Charger, or any type of American muscle car for that matter, because cars are far too good nowadays for that type of five-miles-to-the-gallon nonsense. Nope, its 2019 and I'm driving a 320d that's sipping diesel-like nun sips an aperitif on her one night out of the convent each year. Pinky up and everything.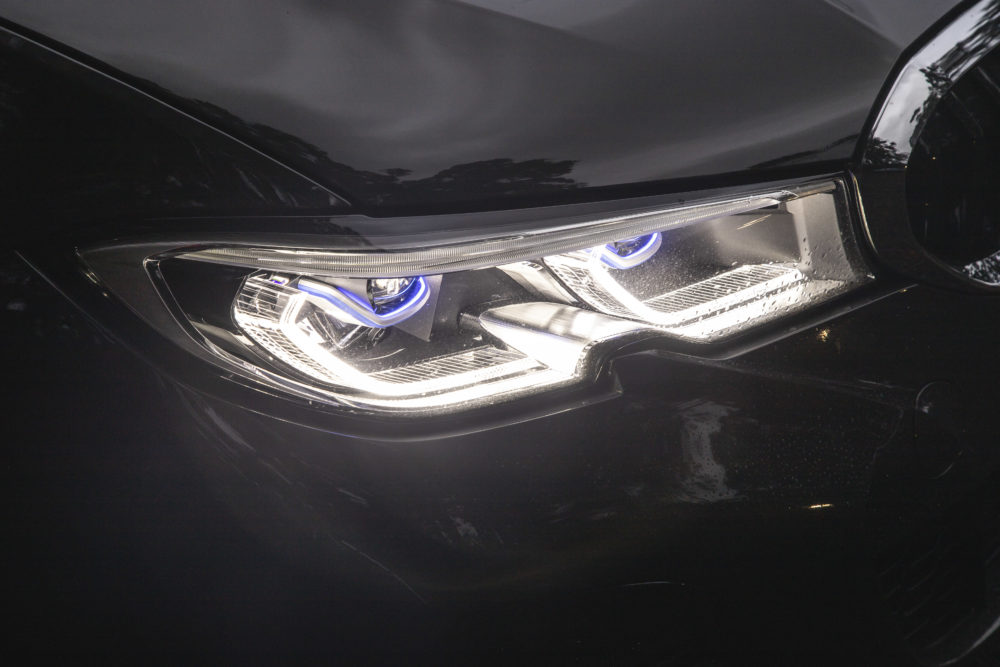 You see, seven years ago, I set off from Cape Town with the goal of driving the (F30) BMW 320d all the way to Pretoria, and all the way back down again. Why do such a thing you may ask? Well, to my mind, an epic car deserves an epic trip and travelling between the Northern- and Southern-most hubs in the country in a car that only quaffs fuel in the 4.0 l/100 km range could hopefully carry with it some sort of 'green' significance, I dunno. The world's changed rather a lot since then, what with #dieselgate and all. But, ideally, that shouldn't mean a 320d will lose its superb economy, smooth propulsion and relaxed gait on the wide-open road, surely? Additionally, crammed with great new tech like heads up display, adaptive cruise control means we'll be doing it in the lap of luxury. After all, if you can do things in style, why compromise? So you see my keenness to recreate that trip from 2012, to the tee.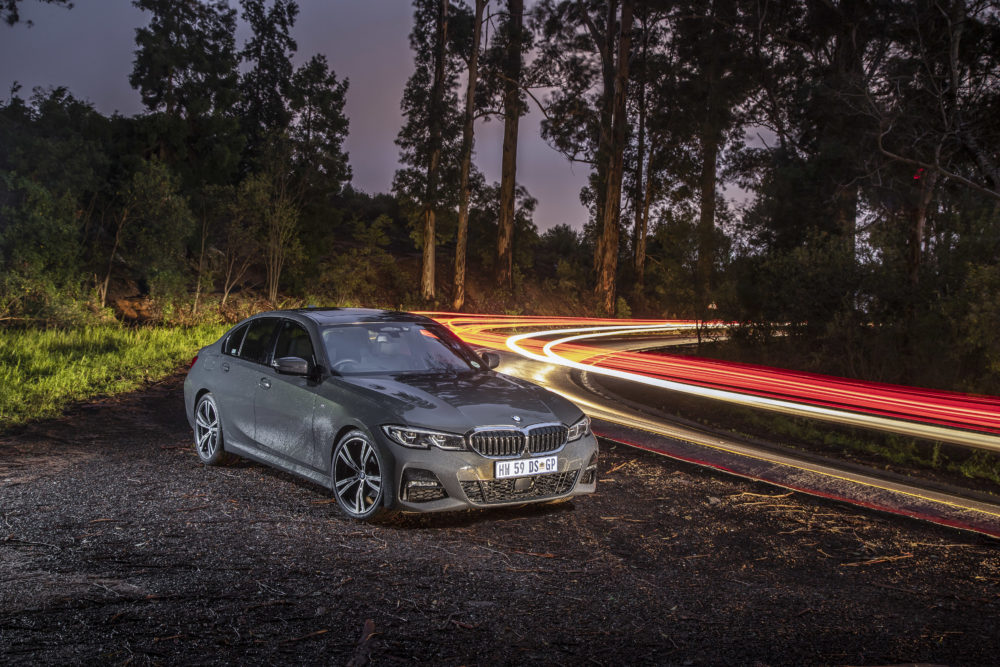 On a road trip, uneventful is a good thing, and so it proved on the first leg of the journey, taking in the unrelenting flatness of the Freestate, Northern Cape and Gauteng. On this leg we learned that the BMW 320d's fuel consumption claims are in fact completely accurate. At a steady average highway pace of 115 km/h, passing long-haul trucks and indulging in comfort stops whenever required, we averaged a staggering 4.5 l/100 km. That type of frugality means you can easily get 1 200 km + out of your 57 litre fuel tank. The F30 on the same stretch averaged 4.7 l/100 km, meaning roughly 100 km-less cruising range. If we wanted to make the Cape Town to Pretoria journey on just one tank of diesel, we would've needed to average 4.1 l/100 km, which would been entirely achievable given a bit more time and a desire for more strenuous hypermiling. Nevertheless, with its improved aerodynamics, including active air vents in the front grille, BMW's claim that the G20 is 18 % more efficient than before, while making more power and torque 140 kW/400 Nm from its 2.0-litre turbo diesel has now been verified in the real world. Kudos!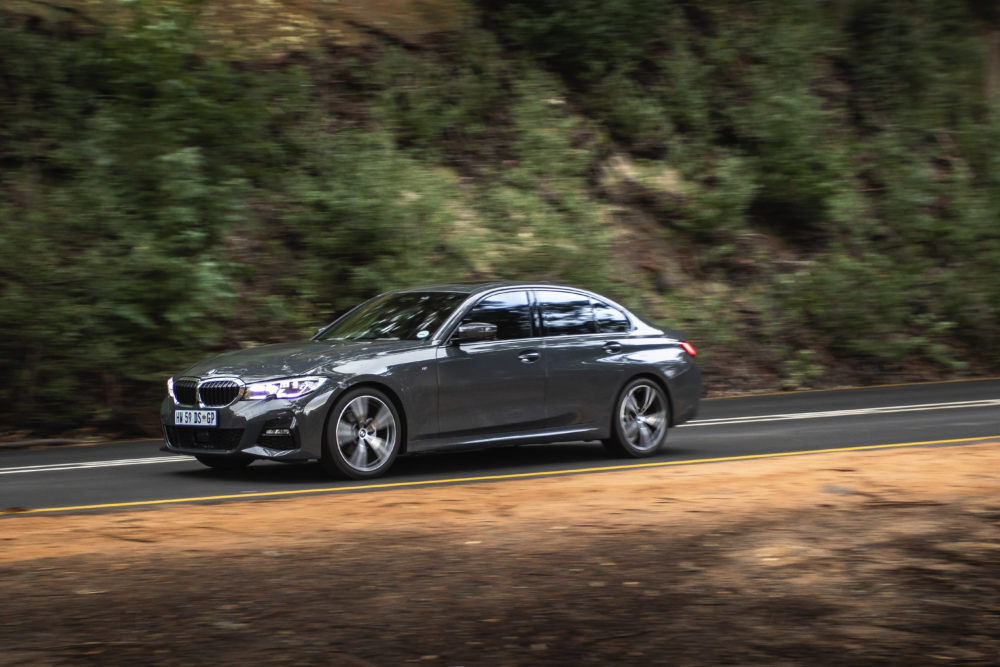 However, one department where the new car cannot trump the predecessor is in ride quality. Back in 2012, on SA's typically careworn roads, we noted the F30's firm but compliant ride on 18-inch wheels. Seven years on, and optional 19-inch wheels do a far less convincing job in the same conditions. The choppiness is perhaps sufferable considering the response the fatter contact patches will provide at speed in dynamic situations, but on our long vigil, the new 3 Series seemed hell bent on turning even the most billiard smooth stretch of asphalt into a bucking, writhing Jeep track. Here's a shock statement, it rides about as cleverly as an old Audi.
Although hardly the national highway is hardly the most dynamic test in the world, our verdict is a big grin and a double thumbs up for the handling and chassis rigidity. If we were to be critical though – and of course we must – we'd say the new electric-assisted steering setup felt ever so slightly benign around centre point. Although, it must be reiterated, this criticism is only levelled at the G20 within the context of the F30 possessing perhaps the best steering feel of any mass-produced car ever. Almost everything lacks clarity by comparison, even million Rand sports cars. In all other respects, however, the new 320d is nothing less than a celebration of modern car making: Frugal, fast, dynamic, tech laden and comfortable.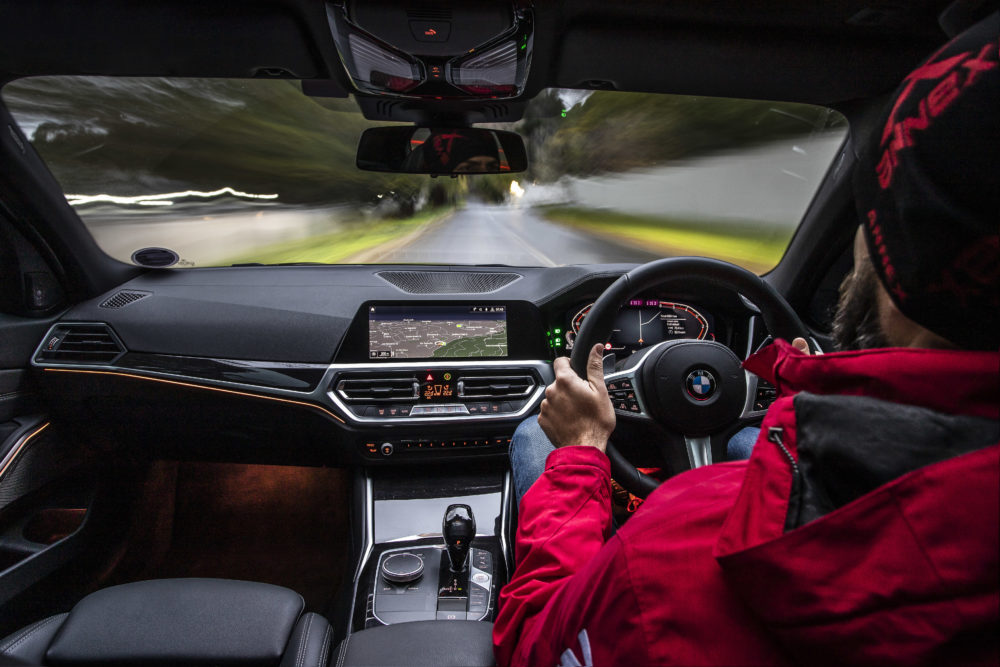 And so, what we thought would be the final yawn-inducing cruise back down from Gauteng through the interior of the country to our final destination in Cape Town became the most trying for the trip. Making us realise the 320d had had it easy up until then. It started with a brisk headwind heading into the Freestate; then massive clouds; then sleet and rain near Three Sisters and finally, as we crossed into the Western Cape, minus temperatures and threat of snow overhead. Ironically enough, these were virtually identical conditions to 2012, except snow actually did fall in 2012, but not this time around in 2019, just more torrential Western Cape rain. We remember coming away from that treacherous journey in genuine wonderment of how calm, composed and safe the F30 felt in such abject conditions and how it just took everything in its stride.
And so, to the final statistics for each journey: In 2012, at an average speed of 98 km/h, the average consumption of the F30 was 5.0 l/100 km (although it must be said the consumption could have been better without the slow-going snowy section). In 2019, at an average speed of 99 km/h, the G20 averaged 4.8 l/100 km. Progress confirmed. Most notable for us over two BMW 320d adventures, is the fuel economy to get to the most amazing places in South Africa while enjoying the car's dynamic talents along the way. So there you have it, the BMW 320d, tested from top to bottom across space and time. Two generations and seven years cannot change the fact that the BMW 320d is still the best all-things-considered car in the world.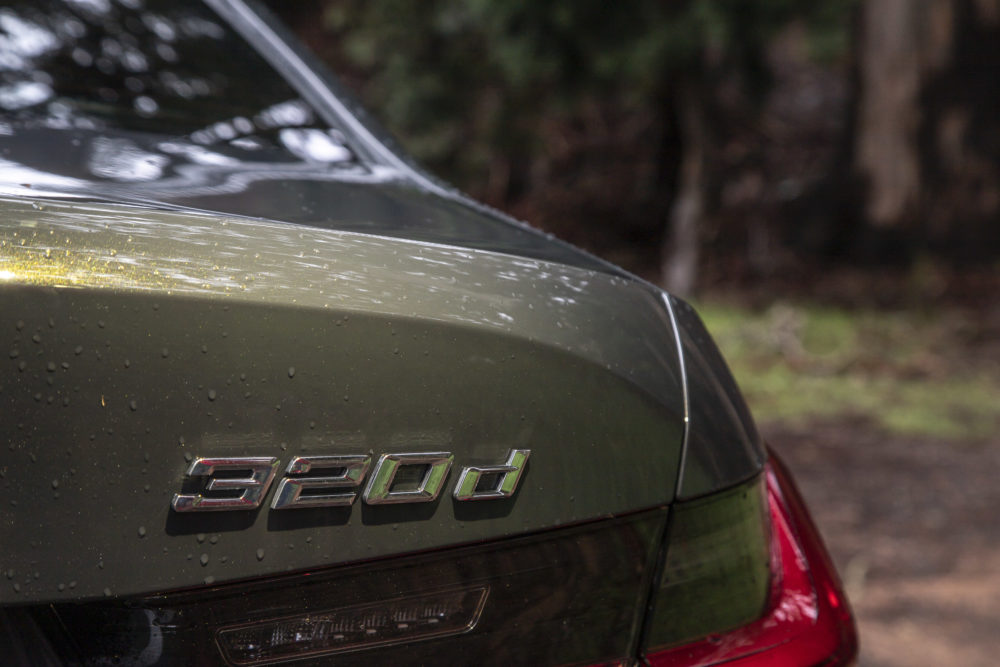 Performance Figures:
BMW 320d (G20)
R649 900 (from)
140 kW/400 Nm
4.6 l/100 km (claimed)
4.8 l/100 km (achieved)
115 g/k CO2
0 – 100 km/h in 7.1 sec
Top speed 245 km/h