Buying your first new car should be a carefully orchestrated exercise in balancing affordability with value for money in the pursuit of your newfound personal independence. The car you really want is probably out of reach of your budget constraints, which is why after you've poured over the spec sheets, gone over the warranty contract with a magnifying glass and finally settled on the one for you, you don't want to get fleeced by a car company trying to make a quick buck on the back of a substandard product.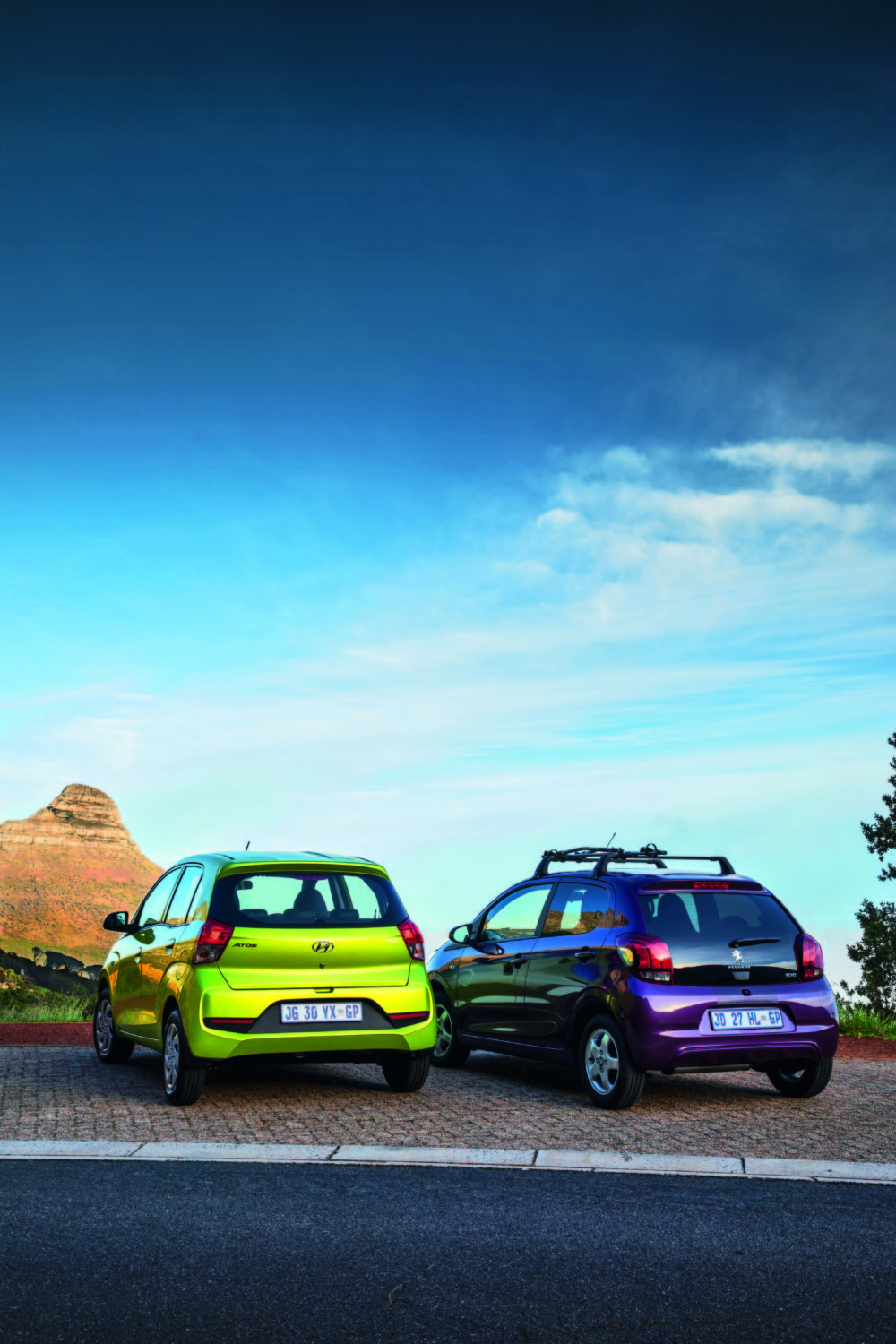 Ideally, what you want is a car that's affordable to purchase, frugal to run every day but still comfortable and fun enough to keep you driving it every day. You must remember that most first-time buyers have only known a daily commute in a minibus taxi, bus or train, so a couple of modern conveniences go a long way in swaying them away from the second-hand market, too. As it so happens, two of the best new cars on the market at the moment happen to be affordable, entry-level models: The Hyundai Atos and Peugeot 108. Let's get cracking.
Not giving a… (Hyundai Atos)
The new Atos is newest to market and the affordable sticker price of just R159 900 rewards with a 1.1-litre three-cylinder engine making 50 kW and 99 Nm of torque, and delivering a claimed economy figure of 5.7 L/100 km (although we were able to better that on our own testing, achieving 5.5 L/100 km). It may not sound it, but the 1086 cc engine feels meaty and the fact that peak power and torque is delivered relatively low down in the rev range (5 000 and 2 800 rpm respectively) is a serious boon for usability, even if the engine creates quite a din inside the cabin when revved out.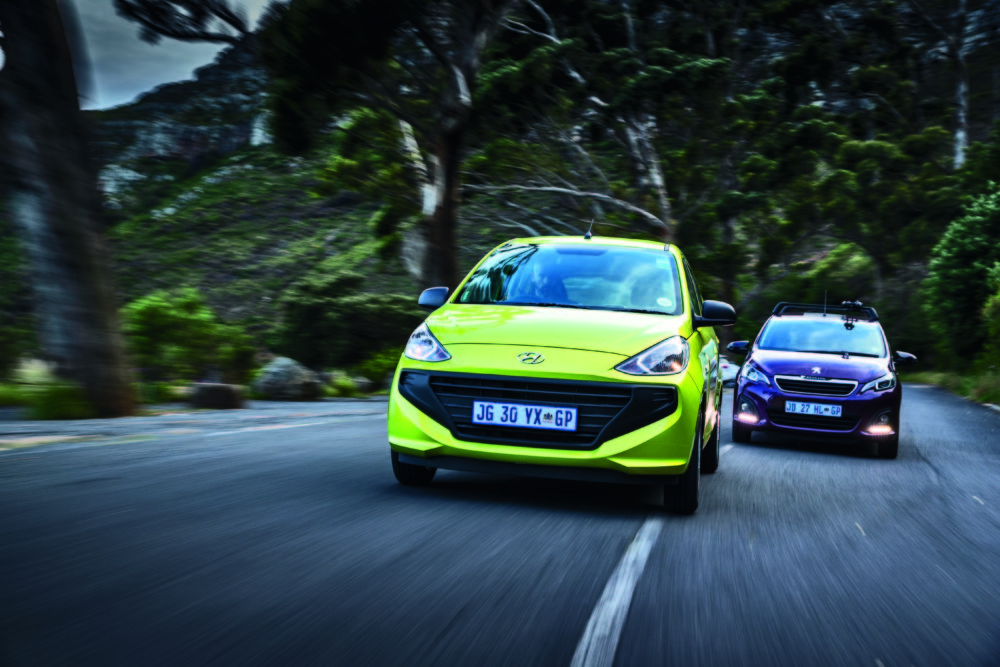 It rides comfortably for a cheap car, the steering is accurate and the clutch action is easy to modulate. The all-new K1 platform, hailing from India, was made to be lightweight without losing structural rigidity, so the three-pot motor doesn't need to pull much weight around, meaning it's downright sparkly to drive. There are dual airbags, ABS brakes and isofix mounting points for a baby seat.
On the inside, the Atos rewards with a tidy dashboard and plenty of specification, including a 7.0-inch touchscreen infotainment system with a USB port and Apple Carplay and Android Auto. But its big USP in this segment is rear passenger space and a boot capacity of 235 litres. unfortunately, there is no central locking, meaning you have to unlock the doors/boot manually with the key. We can't remember the last time we needed to do that.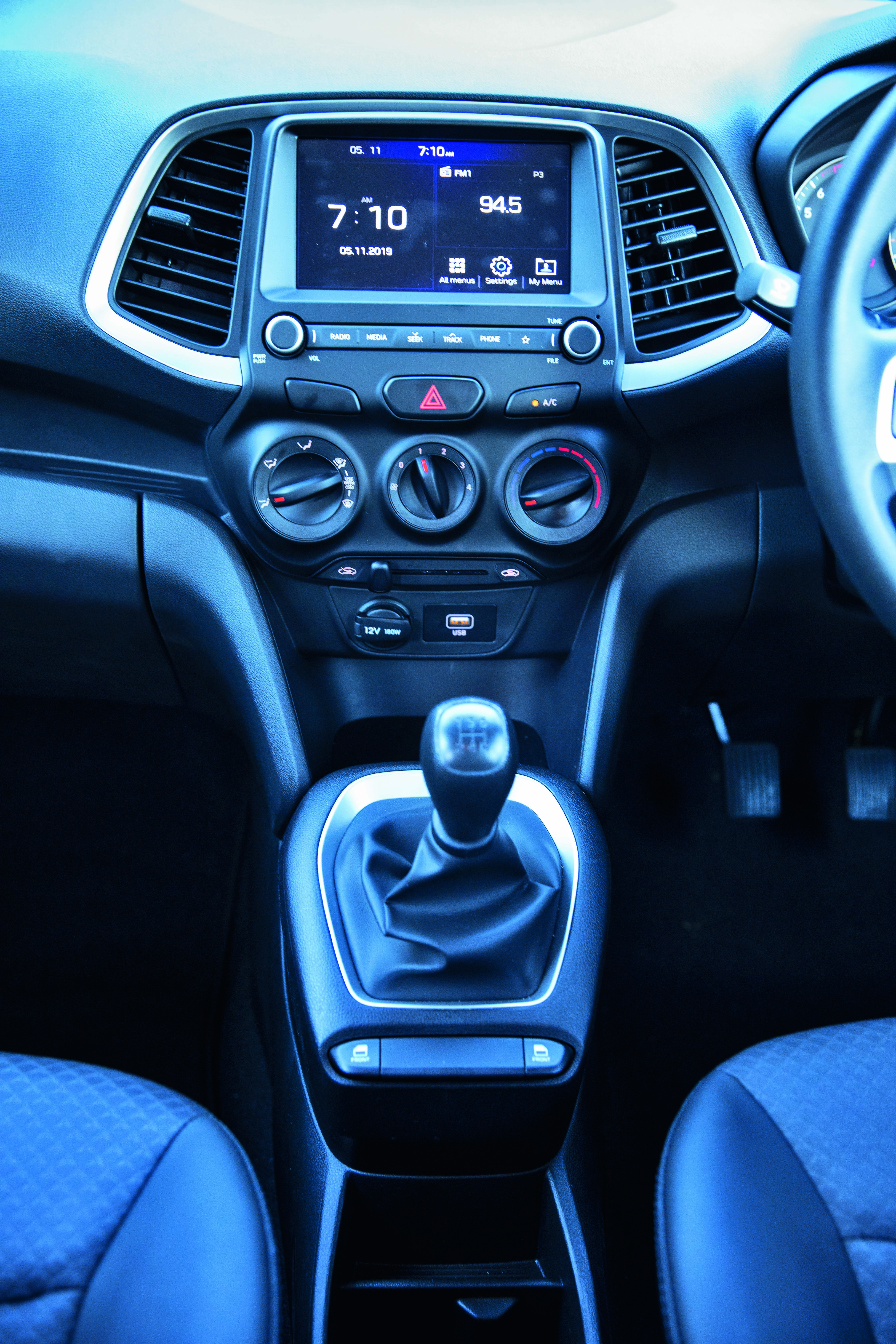 Styling-wise, the Indian kid may look like a snake that swallowed a chest of draws, but aside from its MPV-like silhouette, it has some neat and tidy details fore and aft. I'm not the biggest fan of this vehicles Acid Yellow paint, nor its 14-inch steelies, but throw on a pair of upsized aftermarket alloy wheels and its appeal to youngsters will very nearly match that of the elders, considering its highly impressive 7yr/200K warranty.
All that and some (Peugeot 108)
Now for a little cute French supermini to upset the applecart. With ABS, EBD and six airbags, yes six – where do they squeeze them all? – the 108 goes above and beyond the call of duty for a cheap starter car. Peugeot, rather bizarrely, has only just introduced the 108 to South Africa, despite it being somewhat late in its lifecycle compared to the equivalent Toyota Aygo (ostensibly the same car). What took it so long… who knows? We think it has something to do with the local importer restructuring their business model; nevertheless, in French spec, the 108 does feel every bit as well put together as the Toyota Aygo.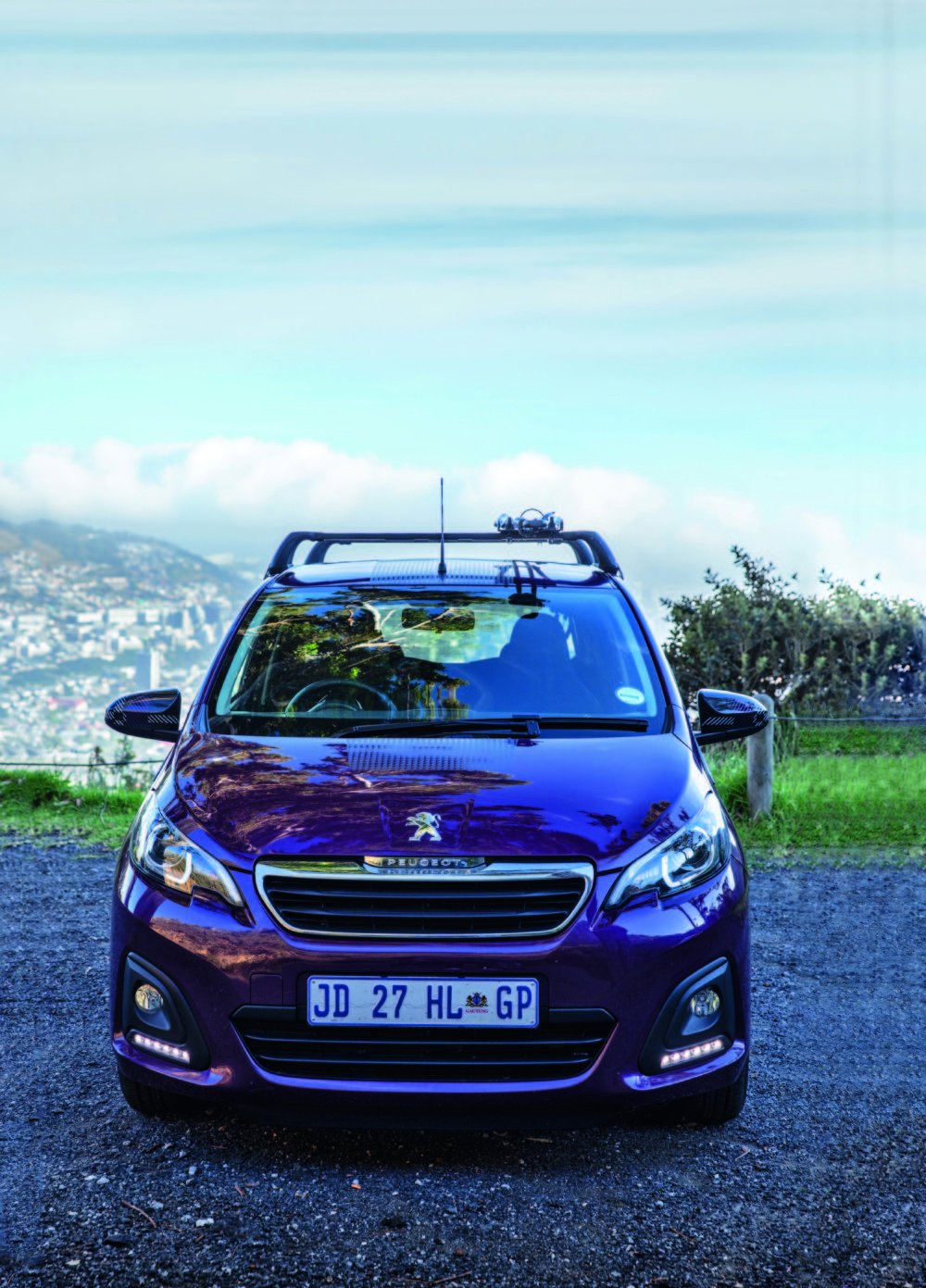 It weighs very little and is nearly as wide as it is long with all four wheels at the corners of the chassis, so it steers and stops spiritedly. No need to slow down for corners or traffic, just dodge it, zip through a few orange lights and scoot ahead. The area where it battles against the Hyundai is in the go department though. Somewhat oddly, considering it also makes 50 kW, the 108's three-pot motor feels minuscule compared to the Atos. Put that down to a cc and torque deficit and the fact that peak power and twist lives at 6 000 and 4 400 rpm respectively and is, therefore, that bit tougher to access. The claimed fuel economy figure of 4.3 L/100 km is more like 5.0 L/100 km in the real world.
Despite this, the Peugeot is more of a head-turner the more lovable vehicle of the two. In Active specification, it comes with many accoutrements you'd expect from a more expensive car, including touchscreen infotainment with a USB port. Although the roof racks and those 14-inch alloy wheels are an aftermarket add on, it usually comes with 14-inch steelies, just like the Hyundai.
It's impressive just how much the 108 doesn't feel like a cheap entry-level car inside. However, the strangled motor and cramped cabin might just be enough to banish it from the top step in this comparison test.
Cheap and cheerful verdict
It's scarcely believable how much better the Atos is to drive versus the 108. Hyundai has fitted the Atos with an engine understanding that you do need to get somewhere eventually. As a result, it has everyday usability, value for money and practicality on its side. The Peugeot lags behind the Hyundai's 7yr/200K warranty, and one shouldn't forget the better resale value the Hyundai badge commands when it comes time to eventually upgrade your wheels. Also, compared to the no-frills Atos, the 108 comes across a little frivolous and insincere. In our opinion, you can't ask for any more from an entry-level car than what the Hyundai Atos has to offer, and in our opinion, that's why it's the best small car you can buy right now.
In a nutshell –
Peugeot 108 Active
Highs
Expressive design features
Lows
Cramped interior, narrow power band,
Figures
Engine: 989 cc, three-cylinder petrol
Power: 53 kW @ 6 000 rpm, 93 Nm @ 4 400 rpm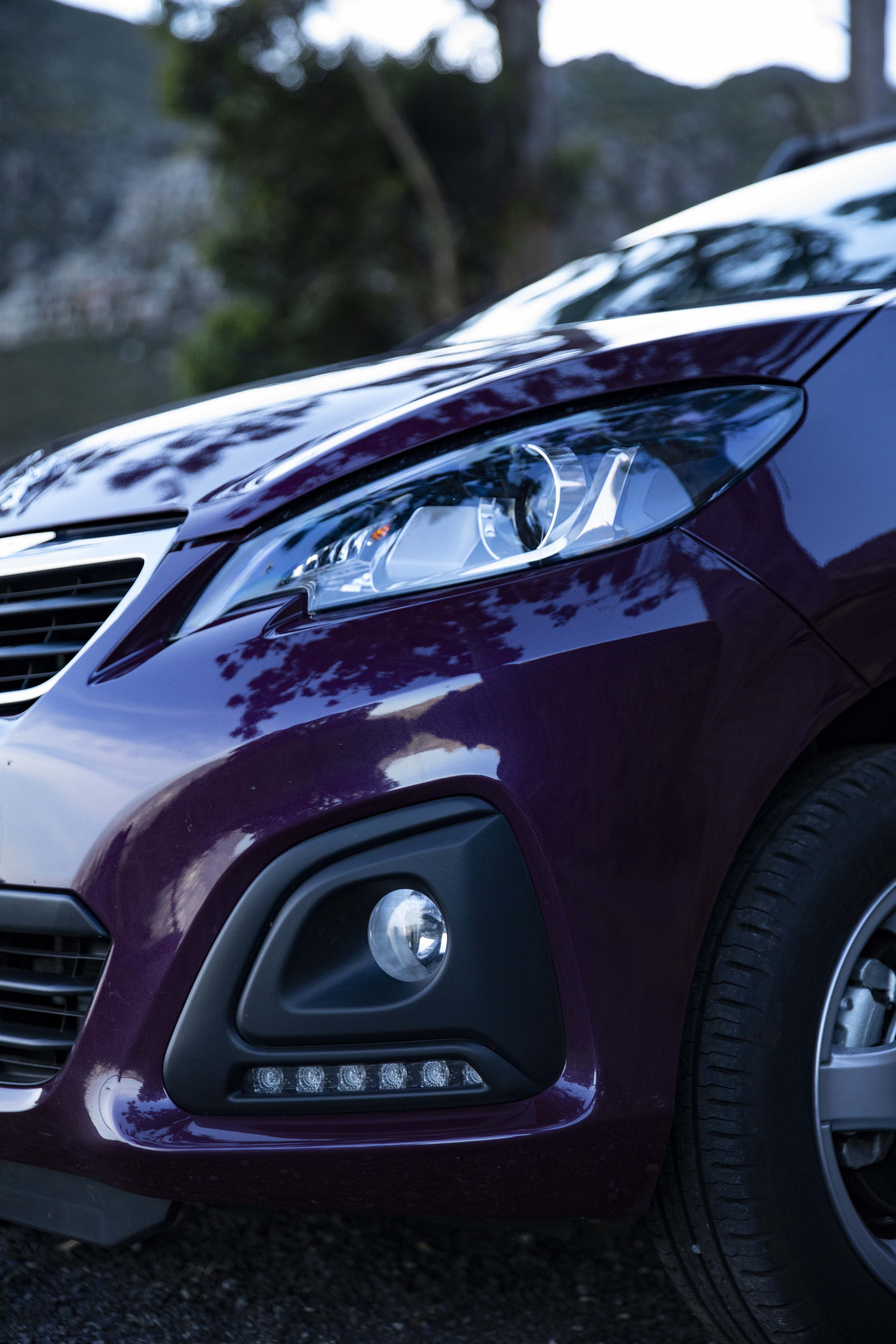 Performance:
0-100km/h 12.6 sec (tested)
top speed: 155 km/h
Tyres: 165/65 R14
Economy: 4.3 l/100 km (claimed)
Transmission: 5-speed manual
CO2 emissions: 99 g/km
Warranty: 5 yr/100 000 km
Price: R179 900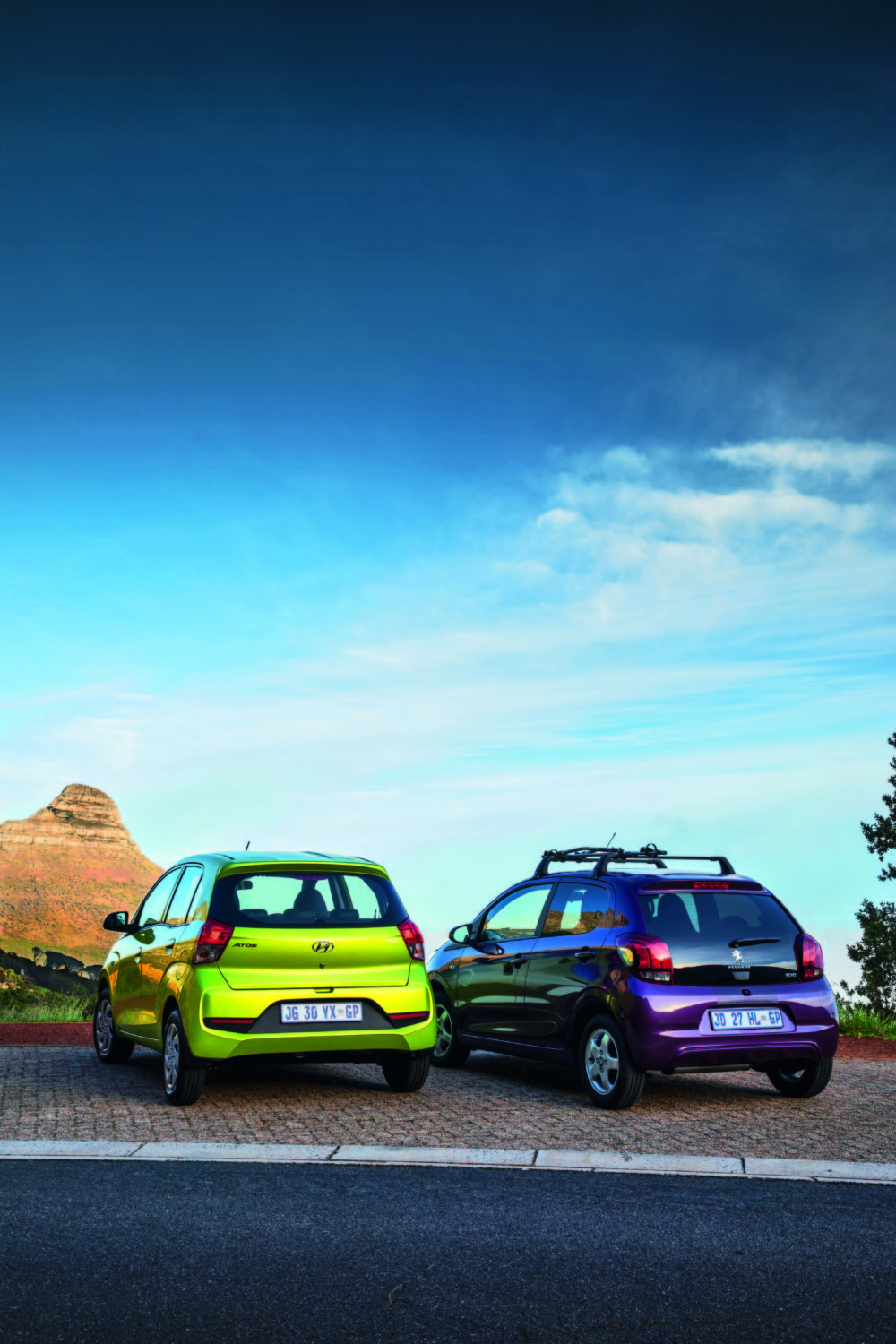 In a nutshell –
Hyundai Atos 1.1 Motion
Highs
Robust, fun to drive, huge warranty
Lows
Cabin din, lack of central locking
Figures
Engine: 1086 cc, 3-cylinder petrol
Power: 50 kW @ 5 000 rpm, 99 Nm @ 2 800 rpm
Performance:
0-100 km/h: 12.3 sec (tested)
Top speed: 155 km/h
Tyres: 165/70 R14
Economy: 5.7 l/100 km (claimed)
Transmission: 5-speed manual
CO2 emissions: 127 g/km
Warranty: 7 yr/200 000 km
Price: R159 900