It seems like it was just yesterday that this large Swedish SUV arrived but the current generation Volvo XC90 debuted all the way back in 2015. Back then the Volvo brand was in desperate need of an overhaul and the thankfully XC90 successfully lead the way with its competitive looks and luxury. It took the fight to the likes of Audi, Mercedes-Benz and BMW by offering a luxury SUV alternative that was more practical and family orientated. Following the XC90 came a flurry of fresh products from Volvo to further improve the brands chances of winning over more customers and all of them had elements of the XC90. The biggest winners of the revised line-up were the XC60 and XC40 SUVs and for the most part these good-looking additions had indeed assisted with Volvos efforts. With the new era of Volvo fully established the brand has returned to the XC90 with this subtle facelift.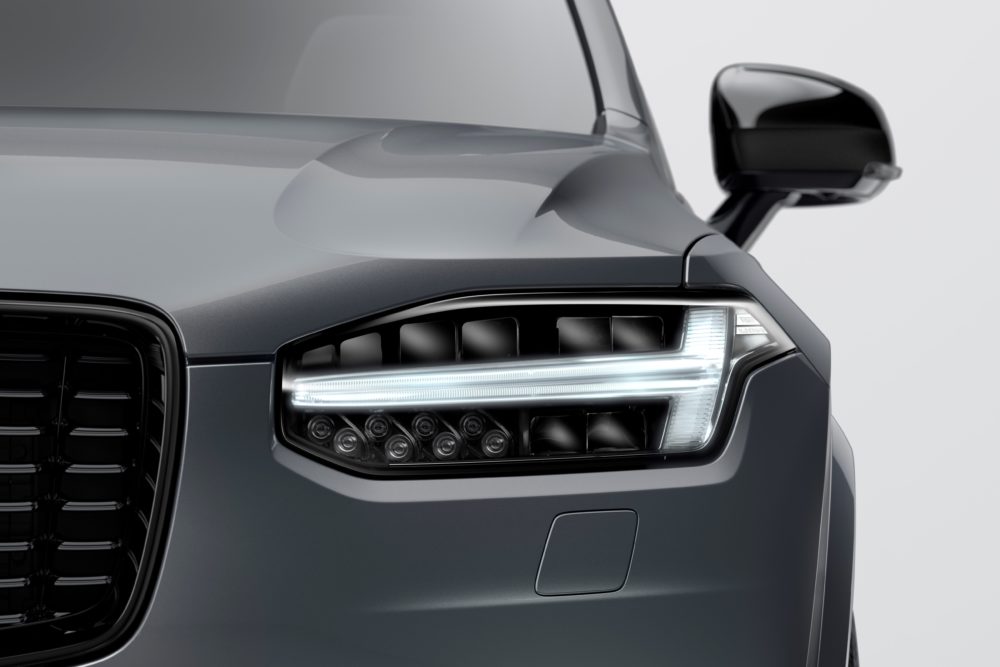 Since this generation XC90 proved to be a success and is such an important vehicle for Volvo the brand decided to not tweak the winning recipe too much. In terms of exterior styling you'd have to inspect this updated version while parked next to the outgoing model to spot the differences. There are new exterior colours, alloy wheel designs and a new concave grille. This R-Design model is the sportier version with the grille painted in gloss black and 20-inch alloy wheels added.
Step inside and you're met with an exceptionally minimalist, luxurious and cavernous interior with very little aesthetic changes over the previous models. The portrait orientated tablet-like touchscreen remains and swathes of leather are found about the cabin. With the optional R-Design package selected you get an HD 360 degree parking camera system that's clearly displayed on the touchscreen a drivers head-up display, heated front seats and a heated steering wheel. Our favourite addition of the package that costs R72 500 is the Bowers and Wilkins premium sound system. It's arguably the best audio system available in any new car thanks to a 1 476-Watt amplifier and 19 speakers.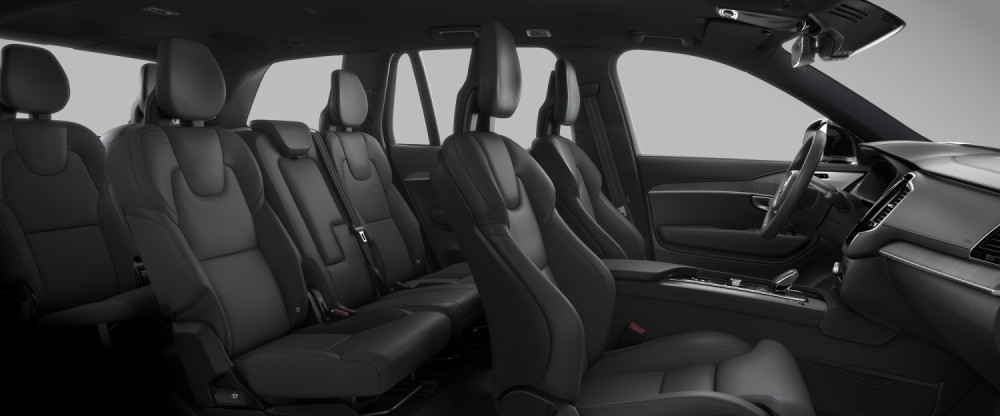 The XC90 is more practical than its rivals and is new model can be had as either a seven seater or as limousine-like six seater with two separate chairs in the second row depending on your needs. If you have a big family and want to travel in comfort it's difficult to think of a better seven seat SUV. Regardless of the seating arrangement there's ample space for all occupants and even with the third-row in use there's still a usable boot. With the second and third rows folded away the flat floor and high roof line allow for up to 1 856 L of space and it's long enough to fit a mountain bike without needing to remove any of the wheels.
This D5 model is powered by the 2.0-litre four-cylinder turbodiesel motor as in the S90 D5 sedan and for a vehicle of this size an engine of this capacity may sound out of place but we assure you that performance is more than adequate. Producing a healthy 173 kW and 480 Nm with the latter available between 1 750 rpm and 2 250 rpm the XC90 gets on with the task at hand with little fuss. The engine can be a little noisier than six-cylinder competitors when pushed and in our experience it's not as efficient as claimed but still returned an impressive figure of 8.8 L/100 km.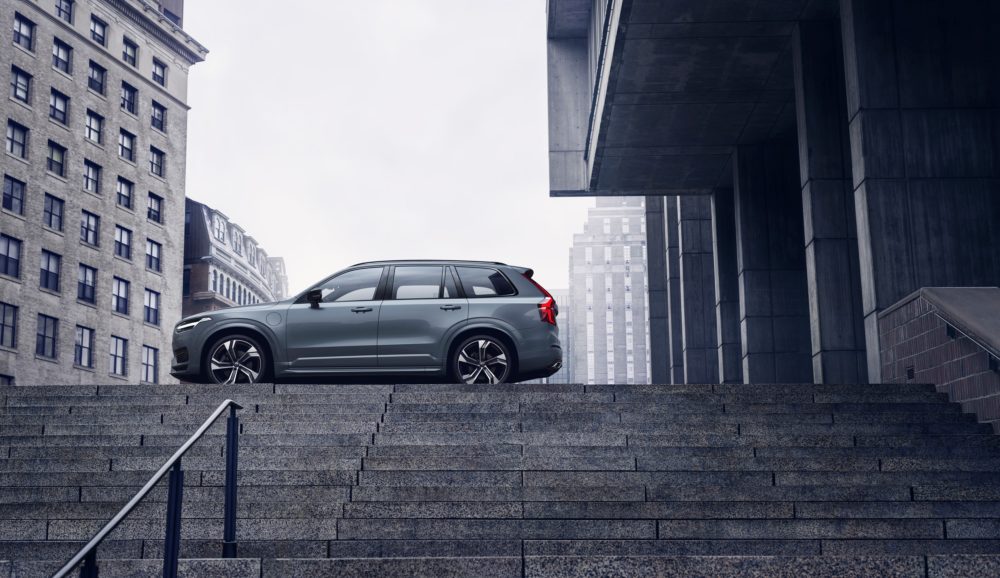 On the road the XC90 is relatively easy to manoeuvre around town despite being so large yet it feels most at home on the open road. For highway cruising in utter refinement and luxury there are SUVs that do a similar job for the money but the Volvo offers a feeling of serenity about how it covers a stretch of road. The neat and uncluttered interior certainly has a big role to play in how it feels and with the experience teamed with the torquey turbodiesel motor this large family SUV remains a great alternative.
In a Nutshell
Volvo XC90 D5 AWD R-Design
Highs
A serene driving experience teamed with real practicality
Lows
Diesel powertrain not as efficient as claimed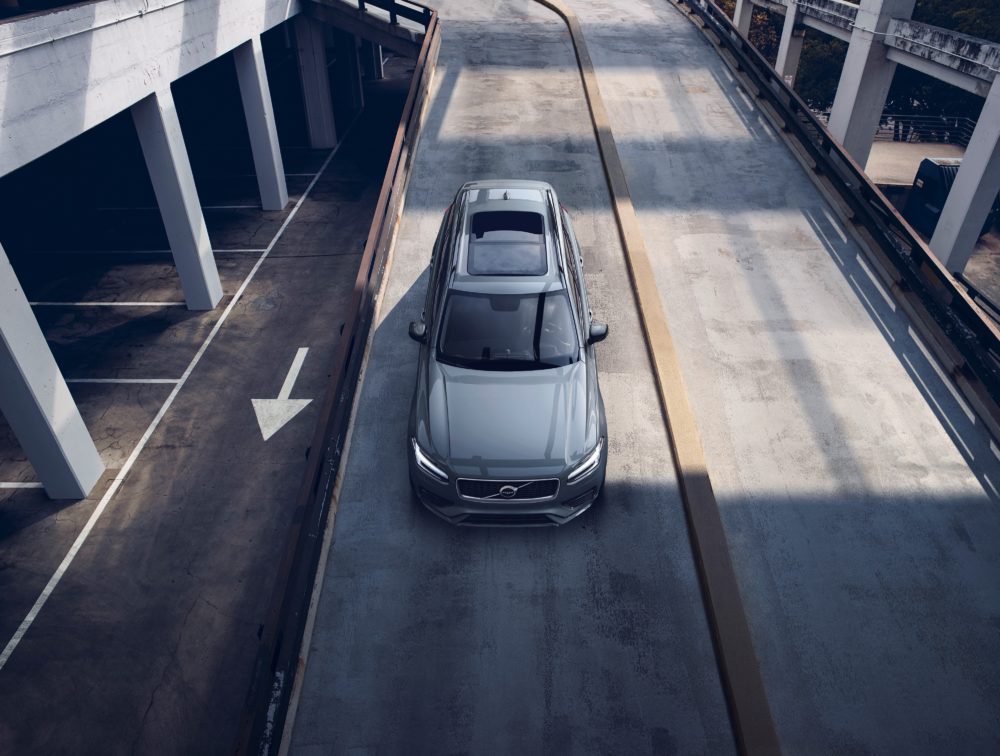 ENGINE
1 969 cc, four-cylinder, turbo diesel
POWER
173 kW @ 4 000 rpm, 480 Nm @ 1 750-2 250 rpm
PERFORMANCE
0-100 in 7.8 sec (claimed)
TOP SPEED
220 km/h
TYRES
275/45/R20 Pirelli P Zero
LUGGAGE SPACE
692 L
ECONOMY
5.7 L/100 km (claimed), 8.8 L/100 km (tested)
TRANSMISSION
8-speed auto, all-wheel drive
CO2 EMISSIONS
149 g/km
PRICE
From R1 294 200