The first new Land Cruiser in 14 years, the Land Cruiser 300 has made a bold debut on local soil.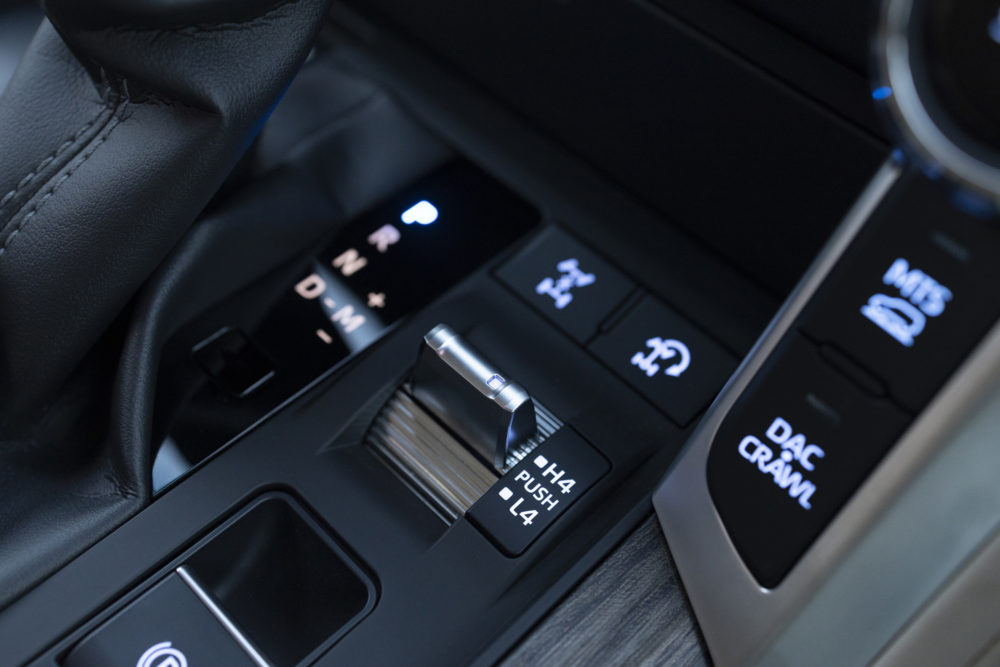 The Land Cruiser 300 serves as the flagship to the Toyota SUV-range, and carries an enviable reputation as the 'Master of Africa'. The 300 model is a new design, featuring the TNGA (Toyota New Global Architecture) platform designated as TNGA-F. The F indicates the first ladder-frame execution of TNGA – a fact that should find favour with off-road enthusiasts.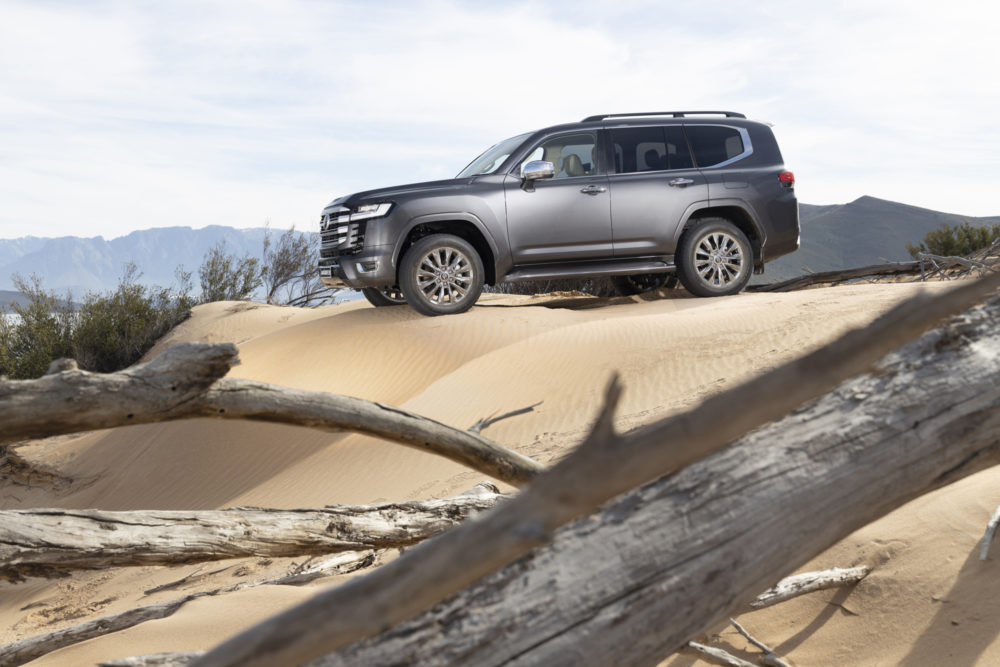 Buyers have the choice of a 3.5-litre V6 Twin Turbo petrol engine or 3.3-litre V6 Turbodiesel.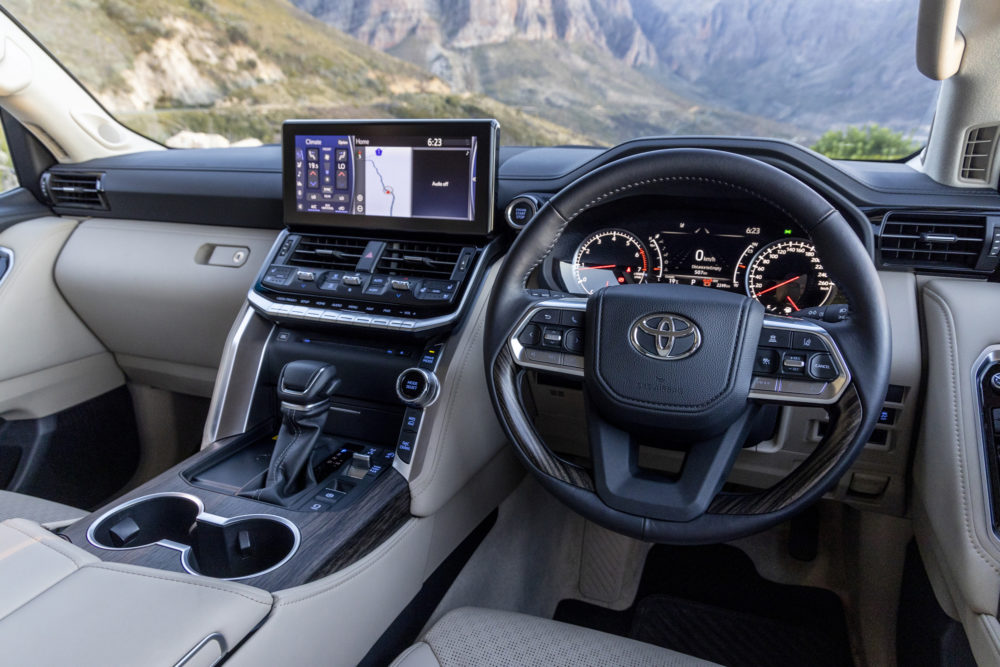 The diesel engine uses a host of technologies including a new dual-stage turbocharging system – which offers both low-speed response and high-rpm power. An electronically controlled bypass valve directs all exhaust gasses to the primary turbocharger (which also employs a variable nozzle design) at low engine speeds – aiding spool-up of the turbocharger. At mid-to-high rpm, the valve opens to direct exhaust gasses to both turbines, contributing to increased power and a broad, flat torque curve.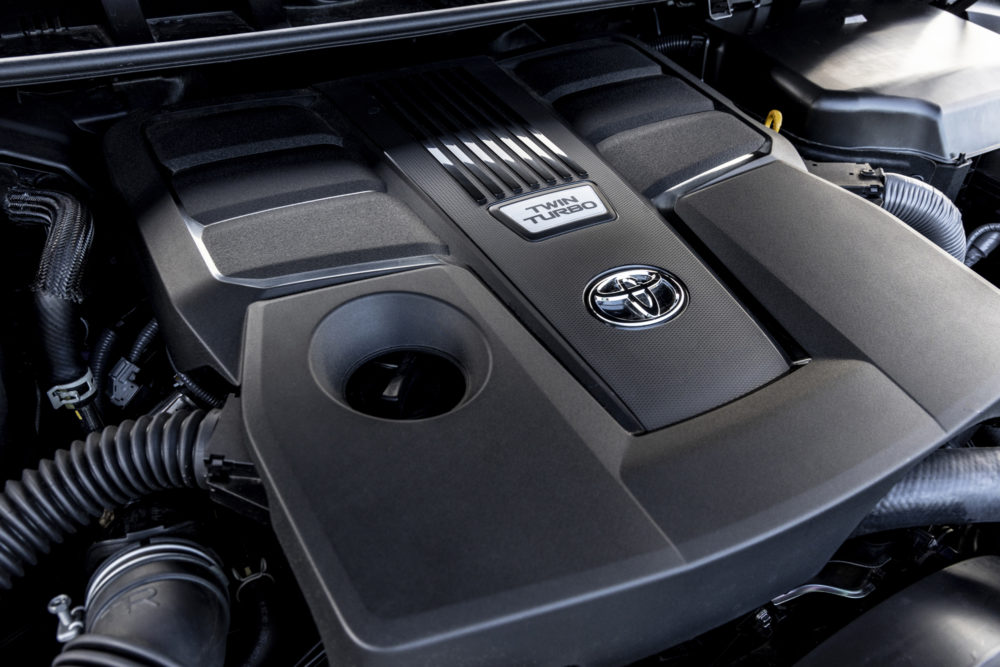 This helps the 3.3 V6 Diesel punch out 225 kW @ 4000 rpm with a stump-pulling 700 Nm available between 1 600 and 2 600 rpm.
The petrol V6 offers 305 kW @ 5200 rpm with a stout 650 Nm available from 2 000 rpm. This engine utilises Toyota's acclaimed D-4ST injection system (a combination of port and direct injection), quick-response Dual VVT-i system and low-inertia turbochargers to achieve an ultra-smooth power delivery. Top speed is pegged at 210 km/h for both variants. The new engines are mated to a new slick-shifting 10-speed automatic transmission with low-range and diff-lock functionality.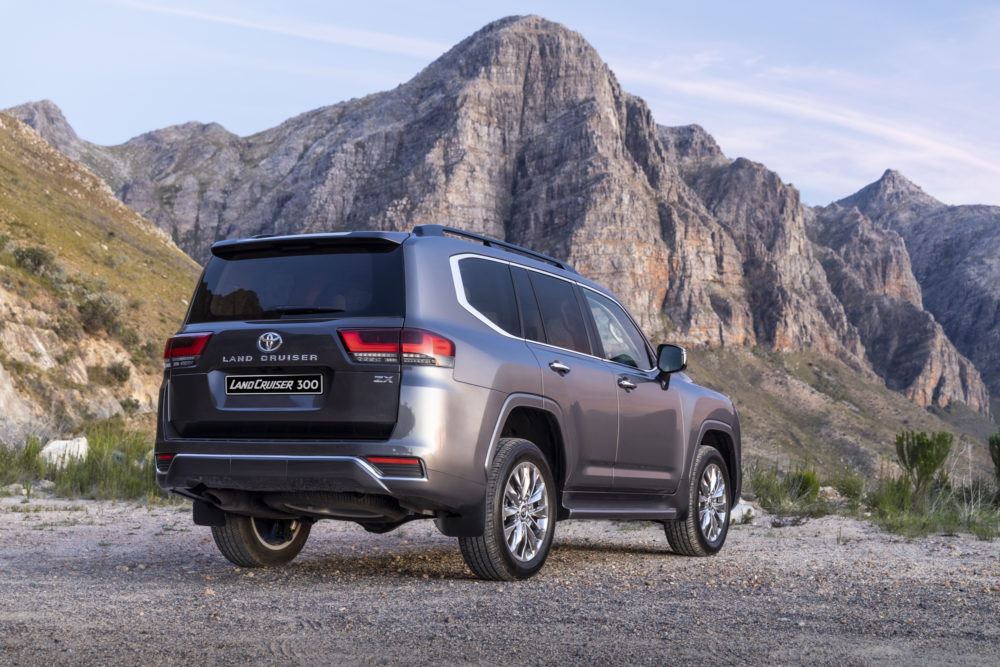 Model Line-up
Land Cruiser 300 GX-R 3.3D – R 1 283 200
Land Cruiser 300 ZX 3.3D – R 1 765 500
Land Cruiser 300 ZX 3.5T – R 1 797 100
Land Cruiser 300 GR-S 3.3D – R 1 811 900
Land Cruiser 300 GR-S 3.5T – R 1 842 900
Watch the video below to see why the new Land Cruiser 300 is better than before: