The seventh generation of Porsche's high-performance sports car has officially been unveiled following development from the folks over at Porsche Motorsport. This new GT3 is claimed to transfer racing technology into a production model even more consistently than ever before.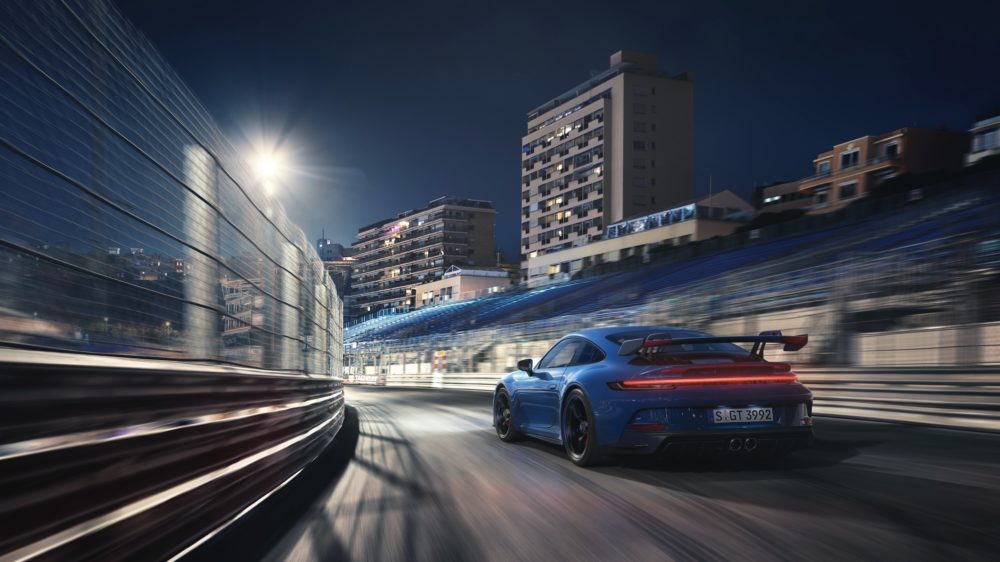 Powering the GT3 is a howling 375 kW 4.0-litre six-cylinder boxer engine that's based on the drivetrain of the 911 GT3 R that's been tried and tested in endurance racing. With a top speed of 320 km/h for the six-speed manual and 318 km/h with the automatic dual-clutch PDK it's even faster than the previous 911 GT3 RS. It claimed to accelerate from 0-100 km/h in just 3.4 seconds.
During final testing, it lapped the Nurburgring Nordschleife, traditionally the ultimate proving ground for all sports cars developed by Porsche, over 17 seconds quicker than its predecessor. Development driver Lars Kern took just 6:59.927 minutes for a full 20.8-kilometre lap. The shorter 20.6-kilometre track, which had previously served as a benchmark, was completed by the 911 GT3 in 6:55.2 minutes. Running on the optionally available Michelin Pilot Sport Cup 2 R tyres.
Its racing genes are expressed in practically all the details of the new 911 GT3. The cockpit is in line with the current model generation. A new feature is the track screen: at the touch of a button, it reduces the digital displays to the left and right of the central rev counter, which reaches up to 10,000 revs, to information such as tyre pressure indicator, oil pressure, oil temperature, fuel tank level and water temperature, which are essential when driving on the circuit.