When you think about it, what is an automobile really? Besides an interior space made to fit an outer form that's affixed with necessary functional parts like an engine, doors, windows, etc… And yet, over a century and a bit, the finest car designers have been able to package these inner, outer and practical needs into rolling sculpture, creating an object d'art that fills people with a lust for speed, power, style and many other things. These are some of our favourites that put style ahead of substance.
1948 Jaguar XK 120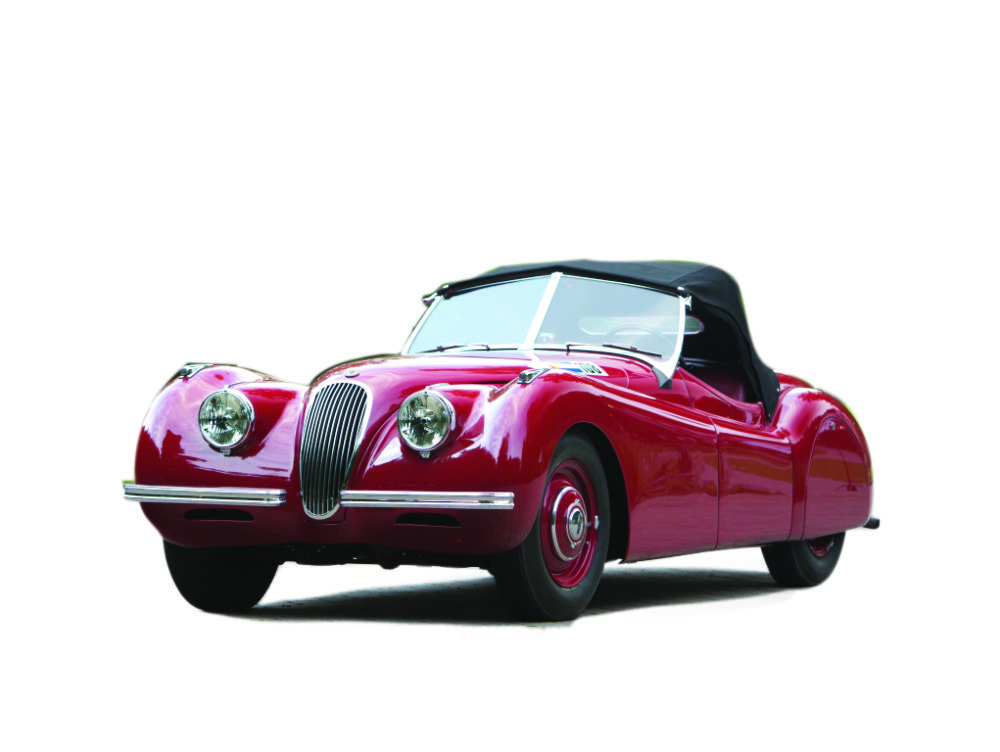 The gorgeous, streamlined car that built Jaguar's reputation and stands as perhaps the purest expression of what a two-seater English sports car should be. It was the work of Jag's design genius, Sir William Lyons, and allegedly took just two weeks to build from design concept to full-scale model. Its success lies in its simplified, subtle and unified flowing form, something which aided its performance in a well-publicised speed trail in 1949, in which it attained its highest-ever recorded speed – 213 km/h.
1953 Chevrolet Corvette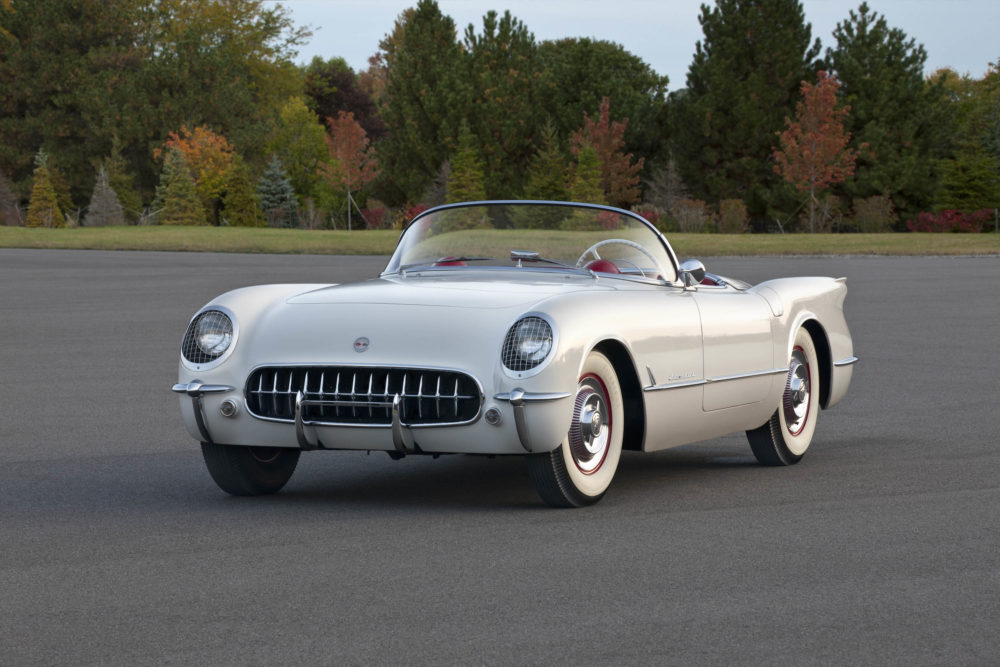 The car Detroit built in response to small, sporty two-seaters like the Jag. Aside from being astoundingly pretty, General Motors was the first to fully exploit the psychology of colour with the help of new DuPont lacquers, revealing the first batch of cars with a blood-red interior and polo-white exterior, aided and abetted by a healthy dose of chrome brightwork and lascivious body sculpting. The 'Vette has enjoyed a cult-like following as America's only authentic sports car ever since.       
1955 Volvo P1800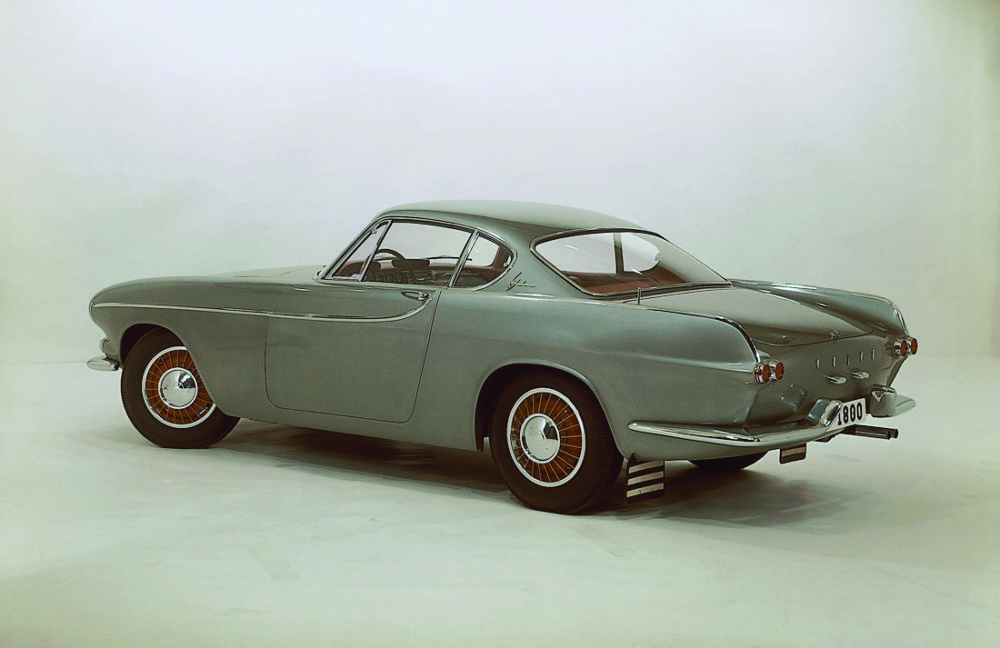 With dramatic proportions and a long bonnet that was way too commodious for its humble four-cylinder motor, Sweden's first sports car was an unashamed image-builder for Volvo. Designed in-house by Pelle Petterson, and not Ghia 9who was originally approached for an early submission), the small, low glasshouse was pulled well rearwards on the wheelbase, and its distinctive grille gave it a glamorous look. A bit of product placement in The Saint enhanced the package further still.
1959 Cadillac Eldorado
The brainchild of the chief wizard of mid-century Detroit kitsch, Harley Earl, the rapidly devolving Cadillac form of pink paint, chrome bumper and coned tail lights reached a unique crescendo of opulence in the form of this car in 1959. At least beneath the auto-baroque lay a bit of pioneering tech like cruise control, which opitimised the unapologetic yearnings of America at the time. The excess couldn't last of course – much like the oil reserves – but the idealized image of '50s cars like the Eldorado will live on forever.    
1963 Mercedes-Benz SL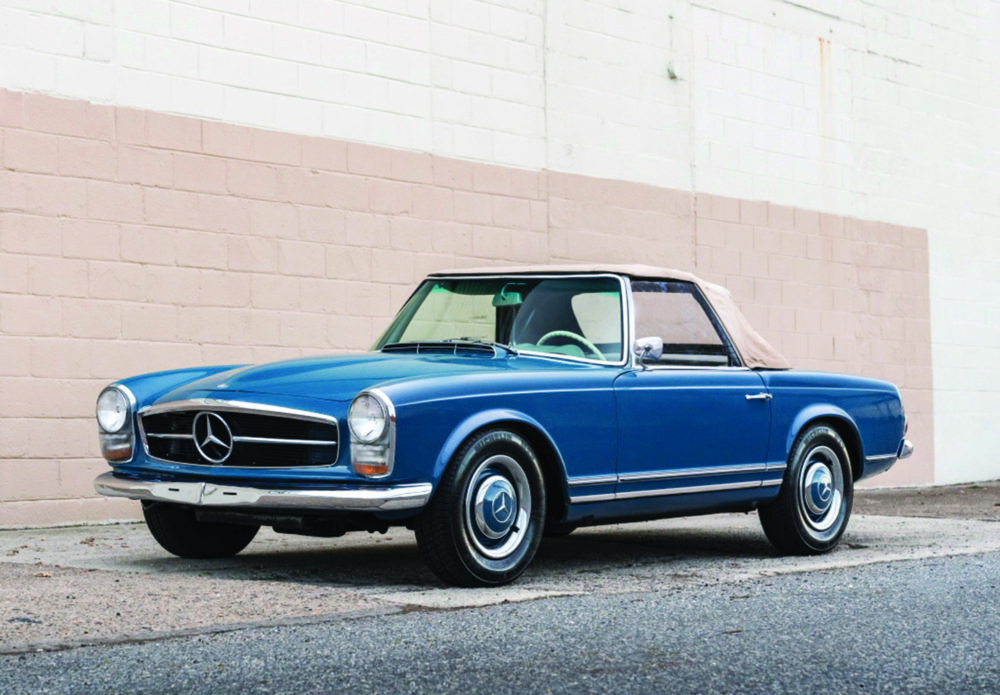 The great designer, Paul Bracq, trained at a Paris art school before joining Mercedes-Benz's advanced design studio in Stuttgart. The very first car he penned was the remarkable W113 'sport licht'. Unfussy, elegant, athletic and somehow not emaciated, its arrangement of parallel lines and emphatic use of the Mercedes-Benz star upfront must be viewed as a whole to be fully appreciated. Its signature 'pagoda' roof is a dramatic and functional use of air, metal and glass that not only looked stunning but enhanced structural rigidity. One of the all-time greats.       
1964 Ford Mustang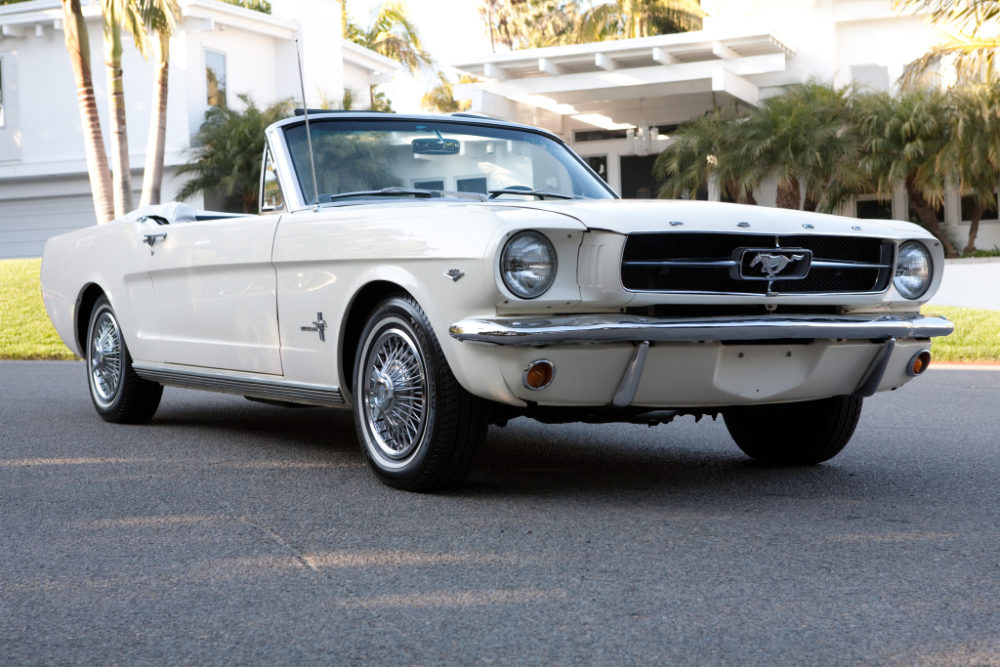 No list of automotive icons can go without mentioning the Ford Mustang, the very epitome of style over substance that heralded an American icon. Its success has many fathers, and many designers have staked claim to authorship of the epochal Mustang over the years. Eighteen clay models were produced in the protracted design process, so as to refine each aspect of its long hood, short deck and muscular haunch. It was launched at the New York World's Fair in 1964 and sold over half a million in its first year. The birth of the muscle car, a brilliant slice of Americana and a triumph of marketing savvy over technology, the Mustang nameplate survives to this day.    
1965 Toyota 2000 GT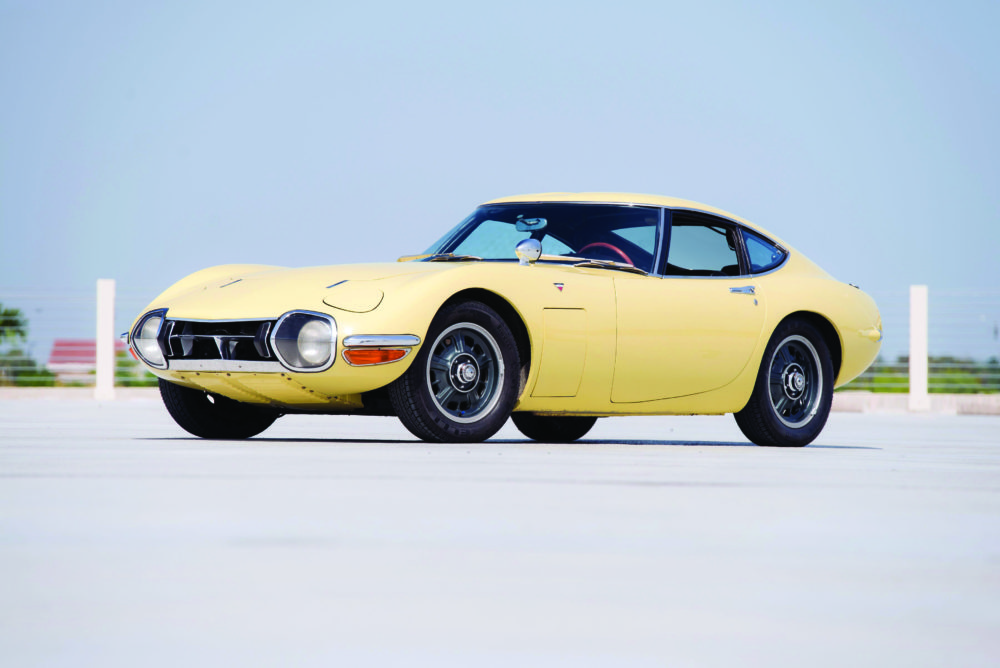 Resembling the Jaguar E-Type in both proportion and general arrangement, the first and most iconic Japanese sports car was produced in far fewer numbers (just 337), making it one of the rarest and most desirable of the breed. Its striking phallic morphology spoke an international language of ambition. Toyota wanted to be taken seriously and establish itself on the world scale, which is precisely what this car did. Aero mirrors and a racing-style fuel cap were two deeply satisfying details on the car, as was the sophisticated cylinder head built by Yamaha.
1967 Alfa Romeo Montreal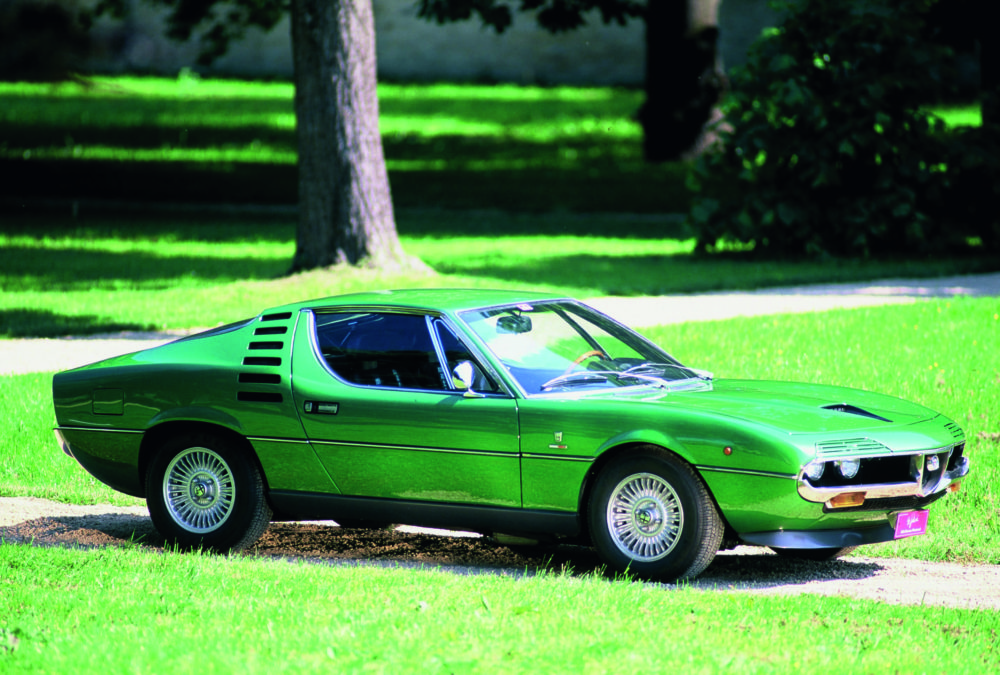 In the pantheon of great Italian cars, Alfa Romeo rarely grabs the limelight ahead of Ferrari, Lamborghini, Maserati and Lancia, except where the Montreal is concerned. Specifically built for the 1967 Montreal World Expo at the request of the fair's organisers, design credits go to Bertone as a whole but more specifically Giogetto Giugiaro and Marcello Gandini – a veritable powerhouse of design genius. While consumer response to the car at launch was near hysterics, the reality of its humdrum 1750 underpinnings and its attempts to be a supercar on a budget, or 'dream car come true,' didn't capture the imagination. Fewer than 4000 were ever built.
1970 Citroen SM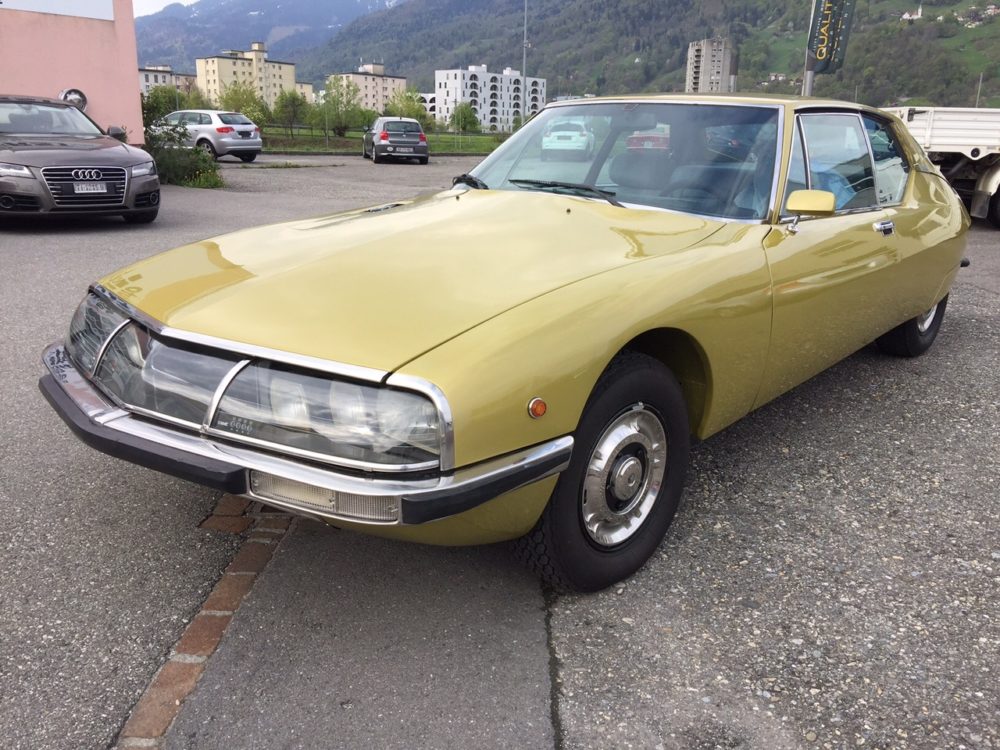 Acknowledged as one of the strangest cars in existence, this follow up to the DS (lovingly known as the Goddess) gained more notoriety than celebrity for its bizarre creativity and miracle shape making. A number plate behind glass, asymmetric seating arrangement, injection-moulded GRP (glass-reinforced plastic) wheels and talk of using a Wankel rotary engine only added to the awe and wonderment this deliberately obtuse car generated wherever it travelled. Crippling production and reliability problems fatally compromised the project, however, and production was halted after just five years.