April Fools' Day runs one of two ways, you're either the sucker getting fooled or the master of the fools. With the advent of fake news it does seem like April Fools is a daily occurrence, however, motor manufacturers know how to keep it classy come the first of April. They go all out creating press releases, imagery and videos to support their prank. Some of them catch us completely unawares as we excitedly and irresponsibly (given the day) decided to post about it on social media to the effect of 'if you say gullible slowly it sounds like orange'. It's ok, we said it slowly a few times too.
Hyundai Click-to-fly
In 2017 Hyundai informed us that we'd now be able to purchase their models online and they'd be delivered by an in house Hy-drone, this was exclusively for cars purchased through Hyundai's Click To Buy website. Click-to-Fly's express delivery would be done by drone in less than two hours if their selected car was in stock. The Hy-drones would run on hydrogen using Hyundai's Fuel Cell technology, GPS would be substituted by sophisticated aerospace technology – Martian Global Positioning System, used in martian aviation.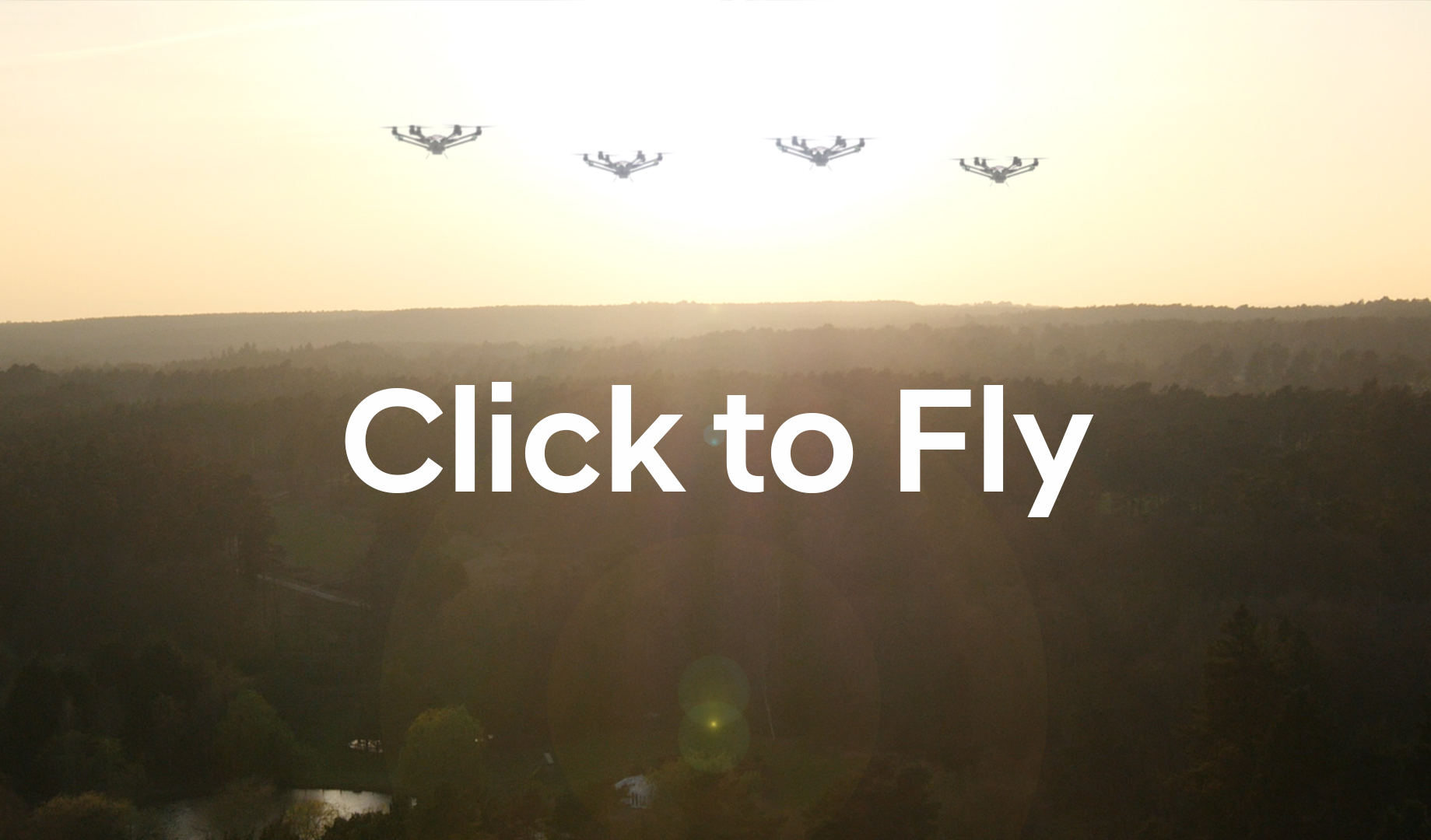 It took many readers and watchers of the ad several minutes to decide whether this was true or… wait, what? Martian aviation! Oh, it's 01 April you say.
Toyota Yaris Adventure
Toyota fooled many for April Fool's Day 2019, and many South African's who saw the news were genuinely excited, it was a Yaris bakkie. It would rival the Nissan NP200 and the Corsa Utility. Features included 19-inch ground clearance, roof-mounted LED spotlights and aggressive styling features. Tongue in cheek digs in the press material at those who use the SUVs and bakkies for shopping said the Yaris Adventure was for those, 'who want to tell their friends they own a truck, but never veer off the pavement.' The load bay carrying capacity was reduced to 'moderate' weight and jobs only. In the list of added features, there is no Sat-Nav as 'anyone smart enough to drive the Yaris Adventure knows exactly where they're going.' Our favourite line from Toyota is that the Yaris Adventure comes standard with roadside assistance as 'it's likely the truck will get stuck if it veers too far off the road.'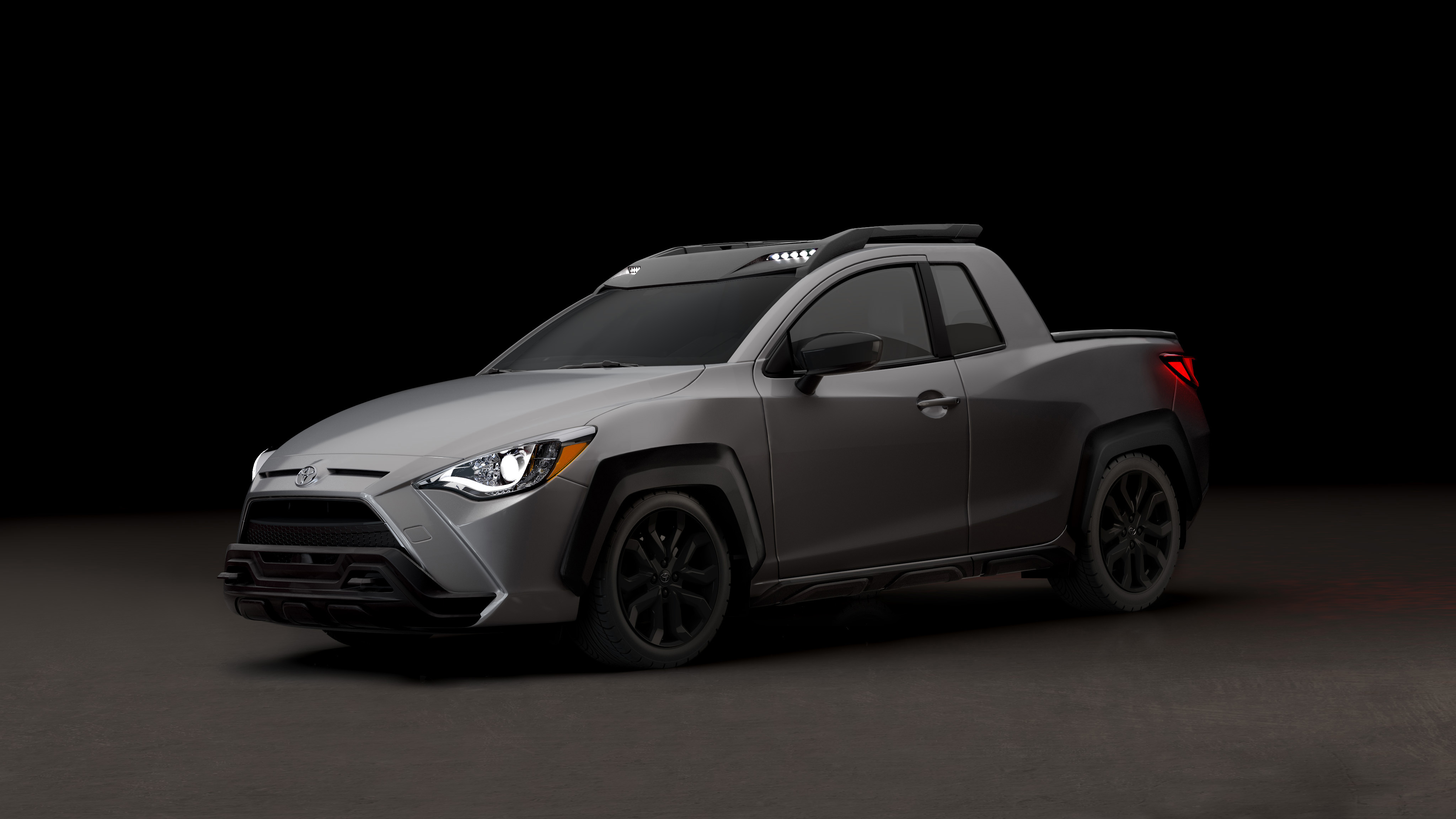 Mini Hipster Hatch
In 2016 Mini April Fooled the majority of Cape Town and parts of Braamfontein with the announcement of the "world premiere of the MINI Hipster hatch". Based on the Cooper, the Hipster would have everything to entice a…; well, hipster. Colour options included Brooklyn Blue, Monochromatic Green or Organic Pumpkin with red-check detailing, like a lumberjack shirt. The interior would have stonewashed denim upholstery, no ordinary USB ports or CD player would do either, the Hipster would have a twin-deck cassette player for John Mayer to sound his best.
According to the press release, the Hatch would meet demands 'what those who refused to be categorised want from a car'. Hold back the laughs. To qualify as a bona fide hipster, it would be offered with Instagram filtered windows for the perfect selfie and only have a fixed gear drive, like their beloved single speed bicycles. The person behind all this, the Senior External Product Launch Experience Curator at MINI UK – Ivana Newcarr. Genius.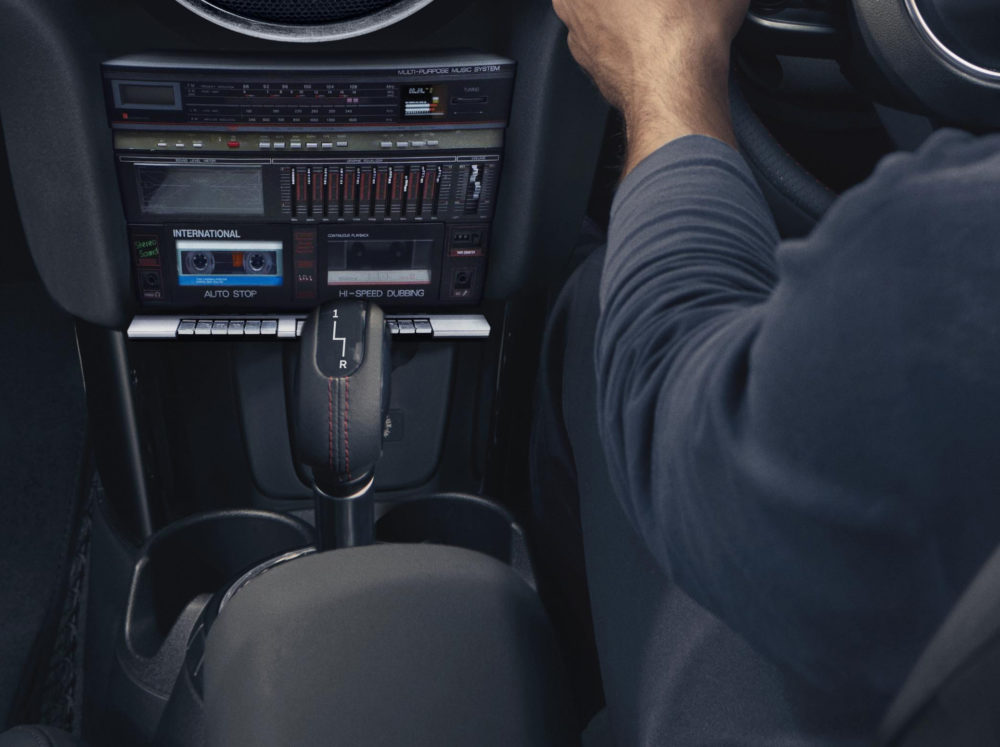 Fiat Panda Hawaii
To celebrate the 10th anniversary in 2019 of the classic British TV show that drew a worldwide following, The Inbetweeners, Fiat decided to pay homage with a limited edition Fiat Panda Hawaii. Based on the classic Fiat Cinquecento it would be available in bright yellow with a red pre-dented passenger door, just like Simon's from the show. Limited to 1 419 models, they'd have black plastic bumpers, radio-cassette player and powered by the 'overhead valved' 899 cc engine. Plenty of references to the show are included in the specs and details, though the ultimate giveaway as an April Fools prank was the 'anti-collision squirrel system' and 'mild amphibious qualities' should the Hawaii find itself in a pond for any reason.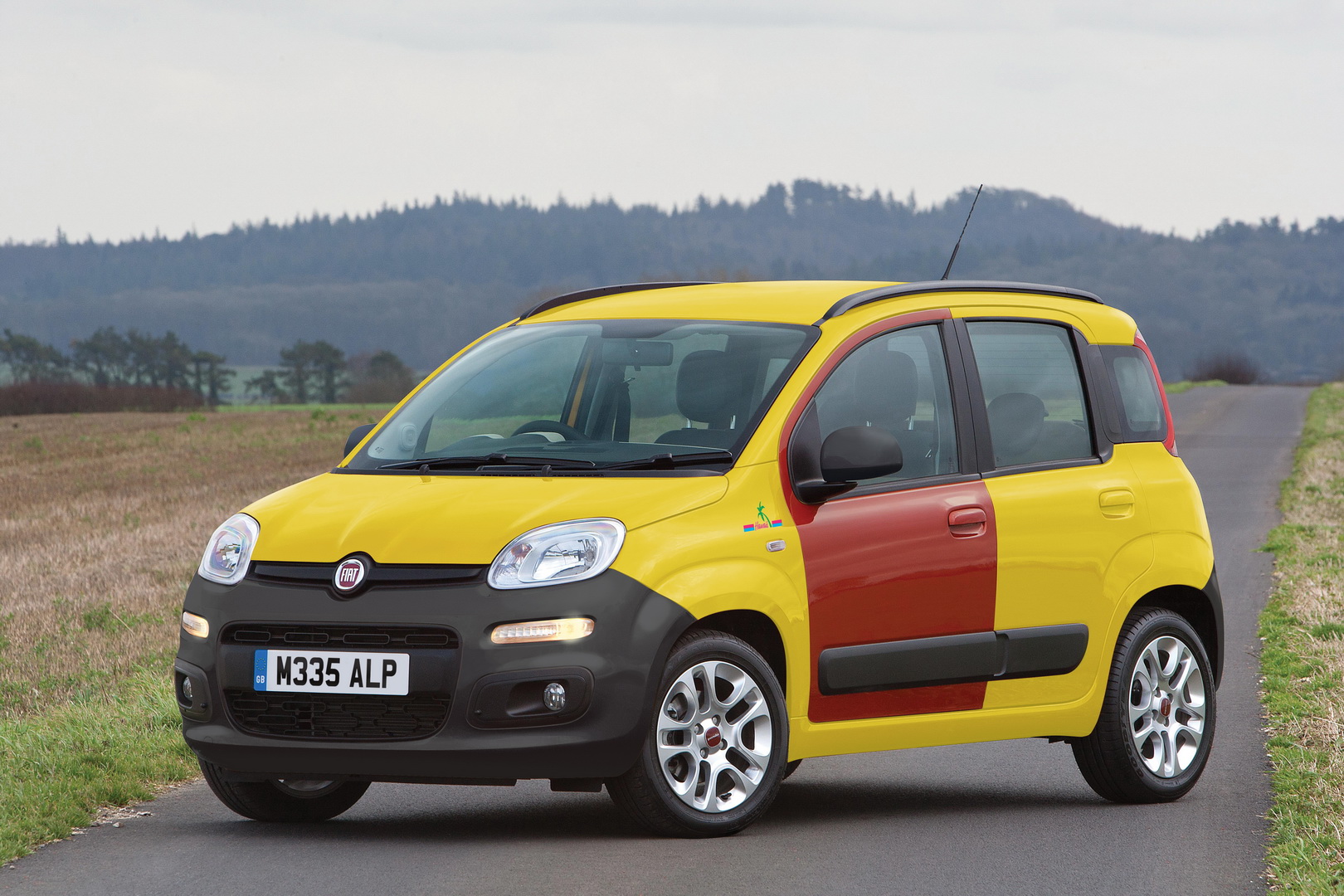 The incentive to buy a Fiat Panda Hawaii edition included free insurance to first-time teenage buyers, free tickets to Thorpe Park for you and three friends and you'll get queue-jump passes to be first on the Nemesis Inferno. Who can say no?!
BMW Reverse-April Fool's
In 2015 BMW New Zealand put out an April Fools Day advert in the Herald newspaper for a fishy invitation to invite anyone to come into the dealership, ask for Tom and he would swap any old skorokoro for a brand-new 1 Series. The ultimate reverse April Fools prank, BMW wanted to see who would risk being taken for a fool. Tiaana Marsh decided to hedge her bets on the April Fool's Day ad, at 05:30am she headed off to BMW's New Market dealership. She walked in, went to reception holding her advert/coupon and asked for Tom. Imagine her delight as the advert turned out to be the real deal as Tom pulled back the cover on her brand new 1 Series hatch with the number plate No Fool. She arrived in an old Nissan Avenir and left in a 1 Series, not a shabby trade-off.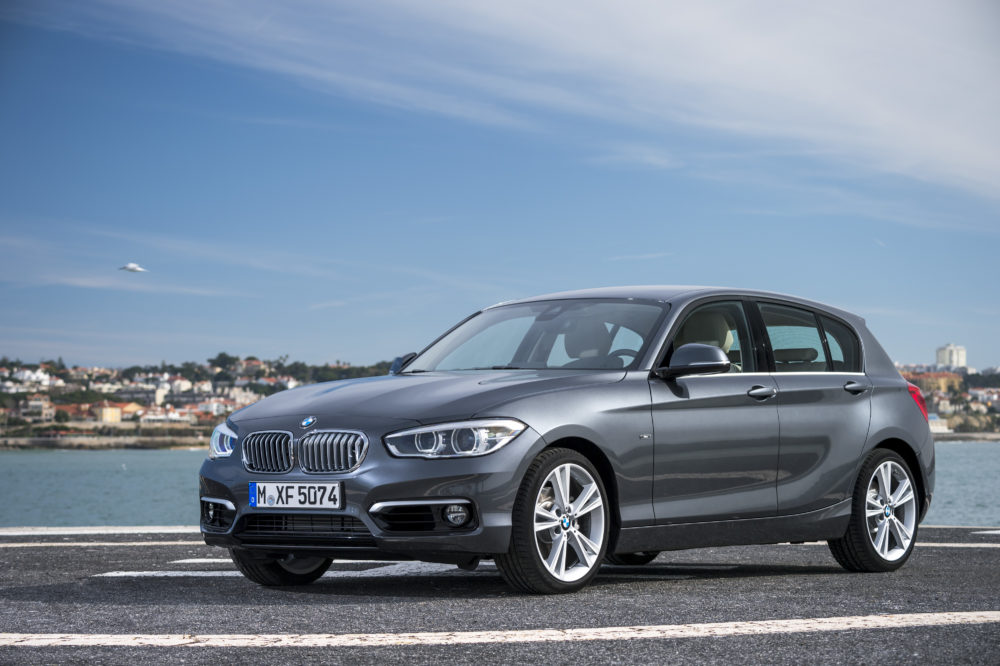 Kia Concept I Self-Build
There are plenty of car manufacturers worldwide that import all the parts of a car to assemble in a factory for the local market, commonly referred to as a knock-down kit. Kia took it a step further for April Fools 2007 when it blended knock-down kits and the ultimate DIY challenge, the Kia Concept i Self-Build or i'Kia, every pun intended there. The i'Kia would be sold as the ultimate DIY build it yourself vehicle, and everyone believed them.  The home tuners and tinkers were in their element, a vehicle you buy and assemble yourself, must be Christmas and not the 01 April.  Customers would have a choice of engines, gearboxes, trim lines, and the type of body they were after – sedan, hatch, SUV, station wagon or even a bakkie. Depending on how you chose to 'build' your i'Kia customers would be given the corresponding modules to build. Imagine trying to build a car, which on average has 30 000 unique parts, with a manual, spanner and allen key.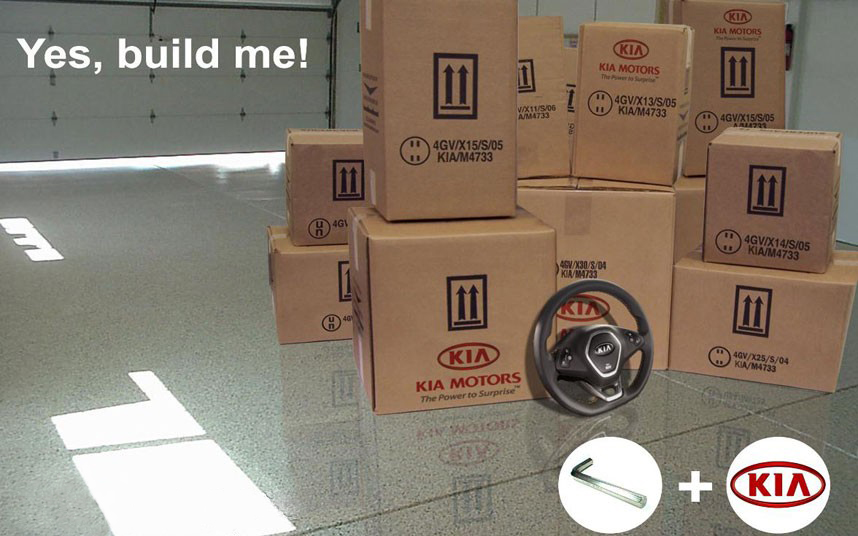 Peugeot RCZ mood paint
In R5 stores countrywide you can buy a 'mood' ring, with thermotropic crystals that react to heat changes from twisting the band. April Fools Day 2012 Peugeot announced their RCZ with a special paint to reflect your mood. Their pioneering new technology was a psychosomatic (someone's been listening to Prodigy) coating or mood paint on the RCZ. A unique system that would reflect the driver's emotions in the colour of the paint. The steering wheel of the RC-Z, which Peugeot deemed the perfect car given how it "inspired goose-bumps from it's double-bubble roofline", has sensors integrated into it. These sensors read your body temperature and pulse rate to change the exterior colour of the car accordingly. And how does the paint change colour? An innovative reactive paint that changes its molecular structure to emit light at different wavelengths, thus different colours. While this technology may have seemed far-fetched enough in 2012, we're not so sure it would pass as an April Fools joke in 2020 given that Lamborghini is looking in a 'self-healing' exterior for minor bumps on the 2019 Terzo Millenio concept.